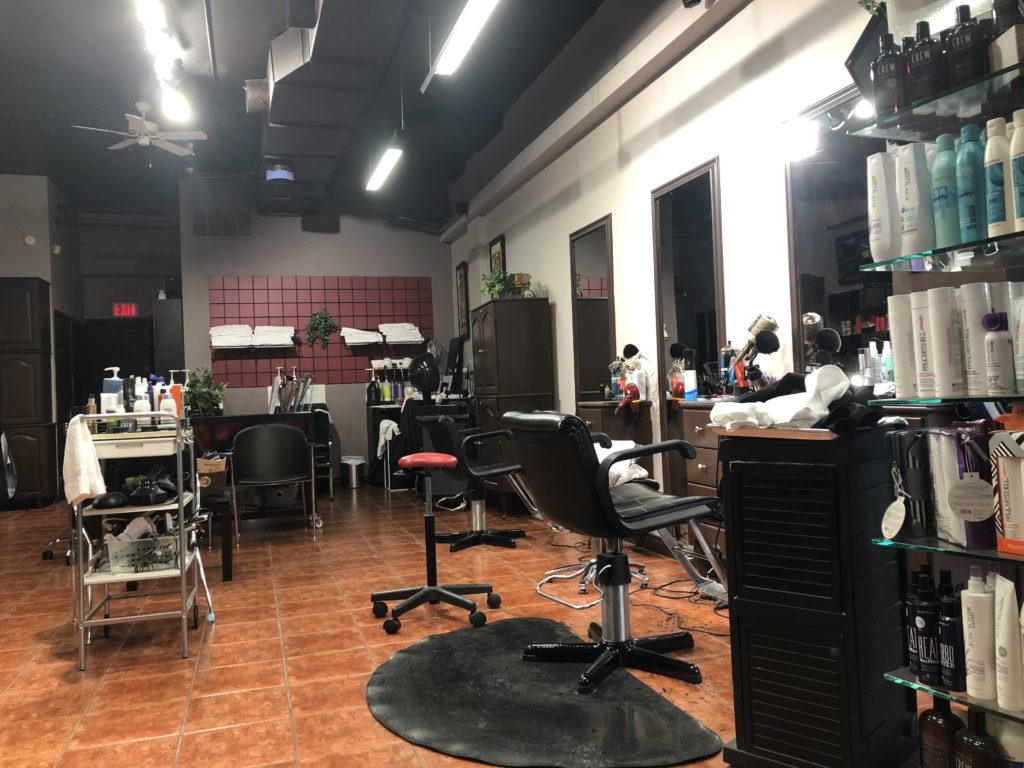 By: Lucas Reyes
Snip snip, buzz buzz. The sounds of scissors smoothly slicing through hair and clippers shearing heads mixes with the murmur of conversation and spirited laughter as skilled practitioners coif the hairdos of a handful of clients.
Add the bold scent of hot espresso and you begin to see how Salon Fifth Image strives to be different from many other establishments.
Everyone is engaged – customers are talking to each other as if they are all catching up from the previous night out and that really could be the case, truth be told. The entire salon which sits by Yonge and Florence is engulfed in a positive conversation. Jokes are cracked as laughter fills the room.
Martin Petris, a barber/stylist at the salon, asks a customer if he would like an espresso before his haircut.
"How many sugars?" Petris adds. "One, please," the customer replies. Petris returns from the back room with the hot cup of espresso with one sugar, made to order.
On another occasion, he is heading out on a brief Starbucks run across Yonge Street to grab a snack and offers to grab something for his client while he settles in for his haircut.
The gentleman declines the offer politely, but Petris asks again to make sure he truly doesn't want anything.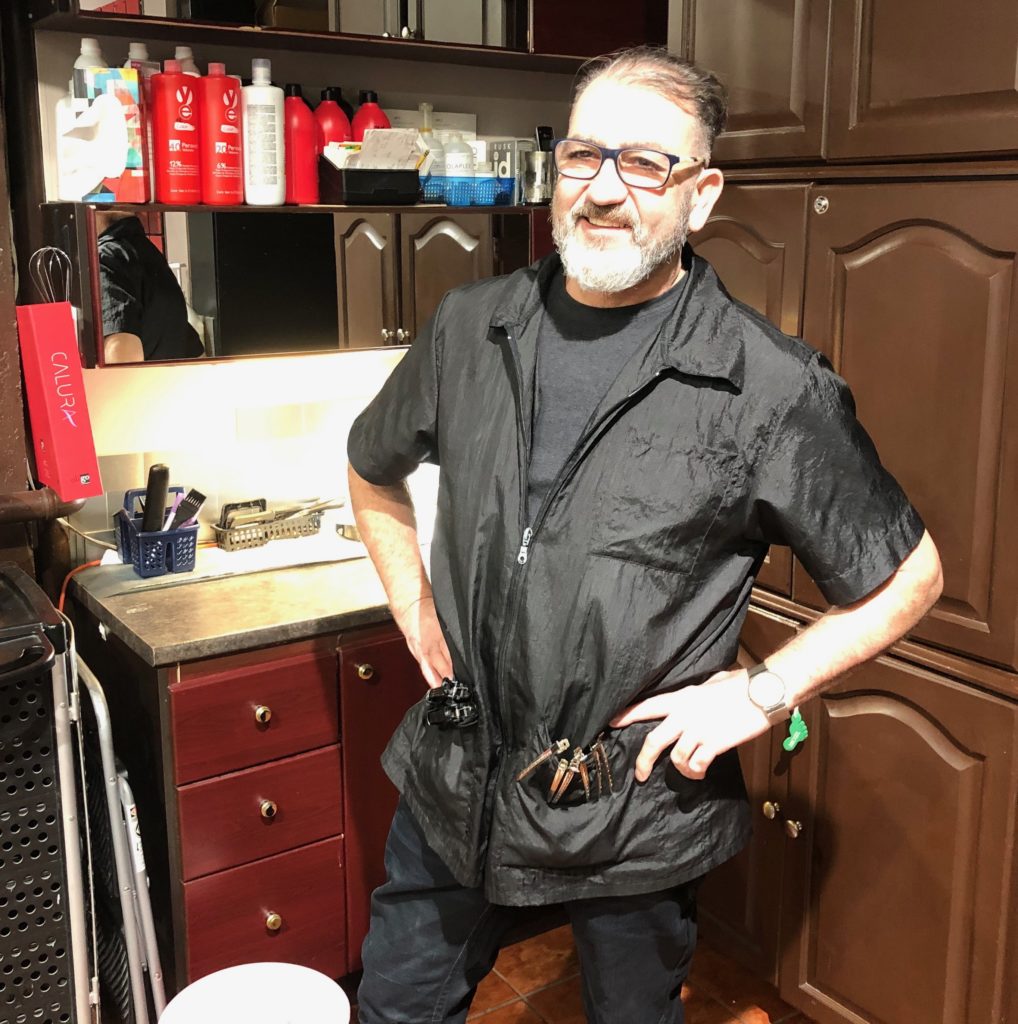 Gaetano "Tano" Terzo, the owner of the salon but is soon retiring, says you need an engaging personality to run a business like this, where staff interact with dozens of people daily. "If you don't treat people well, if you don't treat people with respect, you won't be in good shape."
Terzo keeps a smile going all day and repeatedly asks clients if everything is OK.
Terzo says small salons often pay too much attention to finances, and not enough on being genuine and personable – and treating customers right. To him, it's a difference maker, whether seeing customers once and never again, or every week.
And rightly so. The little things do matter. Salon Fifth Image puts significant priority on quality customer service and making sure staff build connections with their customers. The salon wants customers to stick around beyond their first visit. The positive energy flowing across the floor day-in and day-out is not taken for granted by those who work there and the salon's regulars.
That's the key: attitude. Bad attitudes are not accepted at Salon Fifth Image, Terzo insists. There's no temperamental yelling or behind-the-scenes hostility or employees being rude to customers. When Petris takes over the salon on Yonge south of Sheppard this spring, he plans to maintain that philosophy. "It's all about customer service and how we greet the clients from the first minute that they walk in," he says.
There's another thing in the room keeping everyone engaged … the sound of television commentary can be heard creeping from above. A soccer match is being played from a TV at the front of the salon, and everyone, including those getting their hair cut, turns around to check the score and see if anyone has scored. The game is a UEFA Champions' League match between Italy's Atalanta and Spain's Valencia.
Terzo, who is of Italian heritage, shouts with excitement when Atalanta scores another goal to extend its lead to 4-0, and goes on to win the match 4-1. The atmosphere is loose, everyone is cracking a smile. Soccer flows through the culture in the shop after it was introduced by Terzo, and it keeps customers, especially regulars, engaged.
This isn't the only time you will find the TV entertaining the clients. Whenever there is an important game on, especially a soccer match, you can expect the staff to make sure it's tuned to the right channel. That way, anyone who happens to be interested, including the staff, won't miss any of the action. On days when no sports are scheduled, customers can catch up with the world as Toronto's CP24 keeps them informed, whether they're sitting and waiting at the front, in the barber's chair and stealing a glimpse at the screen reflected in the mirror.
Aydin Yildiz, a barber at the salon, says there is a difference between the genuineness in their business and the pretentiousness in other salons. "A lot of the time, (other businesses) will be nice for you just for the money. Here, we're just friends."
That doesn't only apply to those who work there. Observe the interactions that go on throughout the salon and there is a consistent family-like vibe.
Julie Kagan left a review about Petris on his personal website, praising his services:
"It is such a pleasure to have Martin as our family hairdresser. He is very talented and also helpful with recommending a style while still respecting what the customer wants. He is lovely with children and my daughters were very happy (with) their cuts recently. We couldn't ask for a nicer and more skilled hairdresser!"
Despite the positive energy that Terzo has brought to the culture of Salon Fifth Image for over two decades, he looks forward to retirement. The salon will undergo a brief renovation before Petris takes over. In the meantime, there's clients to be coiffed.
As the stylists and barbers get down to work, the sounds of scissors snipping and clippers humming continue throughout the day, interrupted by the occasional booming blast of a blow dryer.
And, of course, "Would you like an espresso? How many sugars?"