By Gary-Joseph Panganiban
Old travel advertisements, boxing cards and local artists' works adorn the walls of The Cannonball Coffee and Bar. Retro astronaut posters and black and white photographs hang up there as well. Dimmed pendant lighting adds to the nostalgic feel, but merely serves as a secondary source of illumination; it is outshone by a 50-inch flatscreen broadcasting CP24.
"I spoke with someone who walked in the other day," recounts owner Rob Poizner, who most know as simply Rob. "Instead of asking me 'Is this your place?', she asked 'Is this all you?'"
"I just laughed and told her 'that's a very good way of putting it'," says Rob while looking around the room.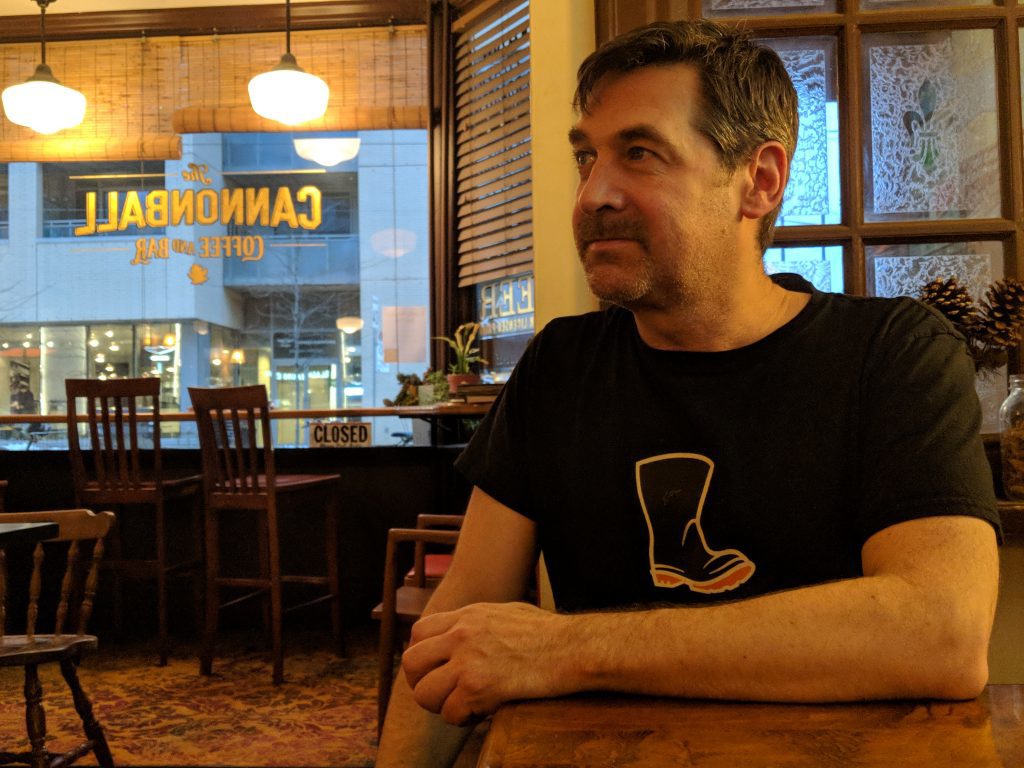 As his eyes wander, invisible forces tug at the corners of his lips, forcing the stubble on his cheeks to spread out and shift upwards. With every head turn, silver strands of hair catch the overhead light. His fingers, which carried the occasional callus, fidgeted with the cap of his black and orange lighter.
To Rob, the genesis of his business was an accident. He was a percussionist and a band member. He had no cafe experience. Rob's closest tie to the coffee business was the fact that he was living above one—a failing cafe that sat at the very location he inherited for The Cannonball. A persistent friend, who foresaw change in the once underdeveloped Riverside neighborhood, convinced Rob that running a proper coffee shop would be a good idea.
"He told me I can probably do a better job," says Rob. "He wasn't wrong; the owner had an espresso machine, but used grocery store pre-ground coffee […] and would only open at 9:30 a.m."
So, in 2006, when the downstairs space was put up for rent, Rob seized the opportunity to do better. It was first called F'Coffee—his way of saying his business was not going to be like other coffee shops. Despite little expertise, he turned the cafe into a breakfast pitstop for local customers, a site for live music, a meeting place for community events and a gem in an everchanging Riverside.
After nine years, as condominiums and other cafes redefined the neighborhood, Rob reluctantly rebranded F'Coffee to The Cannonball. He obtained a liquor license, replaced the floors and upgraded the design. It was a new beginning, but the focus remained the same: serve the people.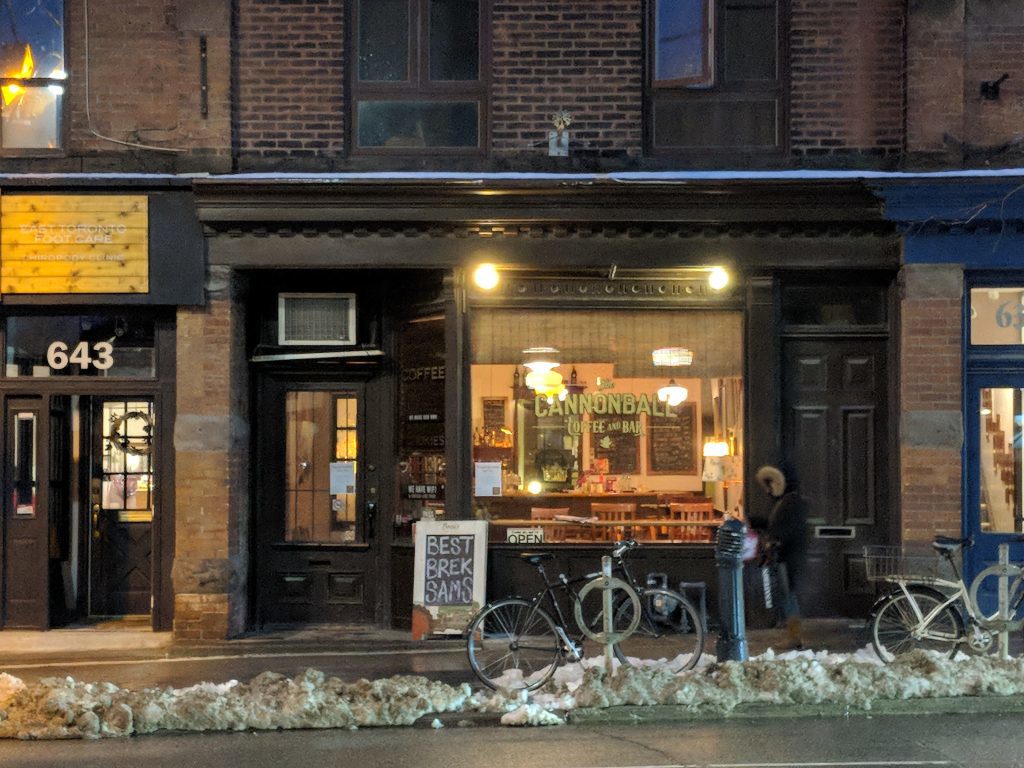 "Rob is a terrible businessman," Maggie Boddy, a Cannonball employee, jokes as she's preparing to close. "But he is a pillar in this community and has a tremendous heart."
Maggie, who has been working for Rob for nearly three years, confidently supports her claim with a story she vividly remembers of one cold winter night.
"There's a bus shelter right outside the shop," says Maggie. "When Rob noticed a person sitting there without a coat, he ran into the kitchen and grabbed one of his. I gave my hat and some gloves, and he slid $10 in one of the pockets. He then went out and gave it to the person."
As the invisible stereo system echoes jazz music in the empty cafe, we both peer out the window briefly, almost as if we are reenacting the scene in our heads.
"Some come in and are running short on money," says Rob. "So, I let them run a tab. It sometimes gets high, but for the most part, the customer eventually pays it off."
He doesn't have any formal partnerships with organizations, but ensures there is always space for SickKids flyers and nonprofit posters on the side of the fridge by the cream and sugar stand.
"There aren't many official agreements, but there are a lot of unofficial ones," says Rob.