By Nancy Pierri
Walking through the large white doors, a bell chimes, and you are instantly immersed in all different forms of artwork. The very first and most striking artwork comes from the artists who represent their traditional land and life in their paintings, noted as immigrant artists.

This large art emporium, better known as the Westmount Gallery is located just off Islington and south of Bloor in West Toronto.
The gallery is a cultural oasis that is settled comfortably among bakeries and vintage shops. It is often recognized by a small, unobtrusive sign outside as well as a giant bronze sculpture of a standing grizzly bear, creating a landmark and enticing you in.

Inside, the large seven-thousand-square-foot area allows for every wall of every room to be covered in various painted works that span the genres from realism to abstract. The Westmount is fully stocked with paintings of all sizes, sculptures and a framing station.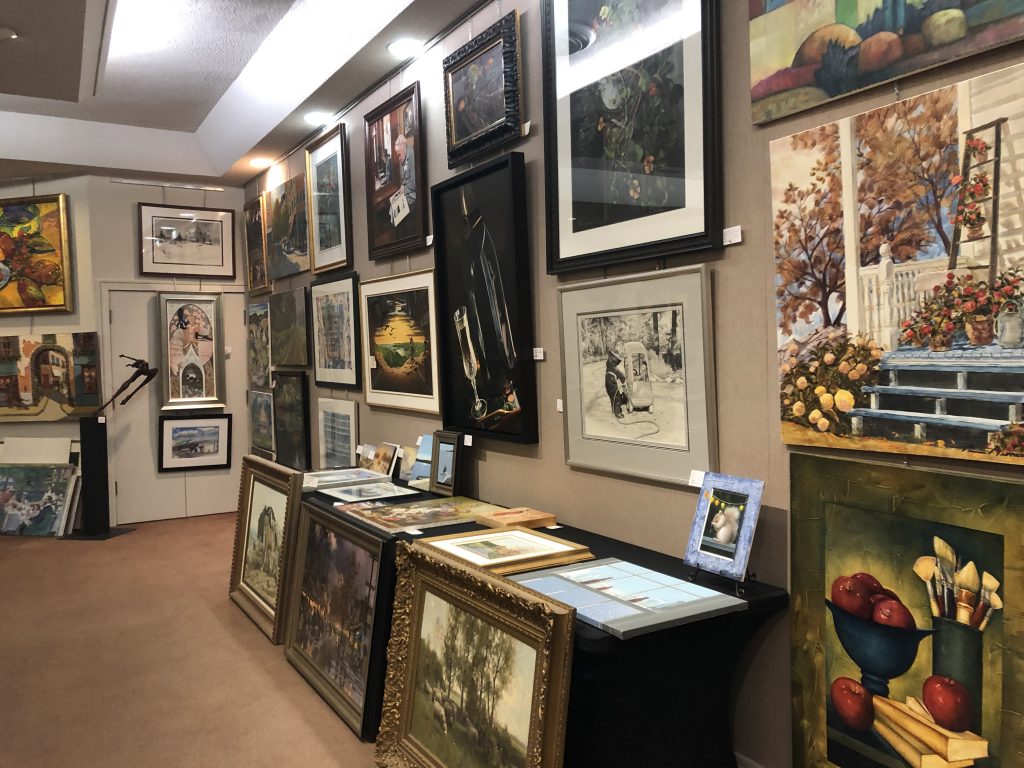 The real attraction of the gallery, however, is the owner herself, Judy Smith. Smith is well-known to the art world as a kindhearted woman who uses her platform in the gallery to help both artists as well as art collectors. Now in her 43rd year of business, Smith has formed long lasting relationships with her loyal customers and represented artists due to the respect they have for her honesty and sincerity. "You always feel welcomed as soon as you enter the gallery. Judy is always smiling and ready to help anyone who walks through the door. She really is the heart and soul of this amazing gallery," said Samantha Love, a long-term customer of the Westmount.
Smith holds a particular interest in young art collectors who love art but don't believe they can afford to start a collection of their own. "Galleries can be intimidating for those who believe collections are only for the wealthy and elite," said Smith. At the Westmount, a simple belief exists: a great collection begins with a single work and grows one painting at a time.
The gallery also benefits its customers greatly by being away from the downtown core, because the prices of the artwork are not driven up by the high rental fees that urban galleries face. For those who are still unable to pay in full when purchasing art, Judy Smith has organized individual payment schedules that she personalizes for each customer. The artist, however, is still paid in full as soon as their art is bought and Smith manages the monthly payments of the customer on her own.

After interviewing Smith, she and I went on a tour of the gallery where she noted that "While sales are inevitably important to the gallery, I have never been motivated by money."

The gallery was founded in 1976 unexpectedly when Judy's father immigrated to Montreal from Hungary with his family. He was an importer of art and antiques from all over Europe. The political turmoil in Quebec in 1976 became the only motivation Judy's father needed to open up a second business, and at his request, Judy left her job and she and her husband Murray rented out a space and opened the Westmount Gallery.

At the Westmount, Smith mentions how the large rooms allow for her to host parties for clients, friends and businesses. To date, over 100 parties have occurred while the Westmount charges no cost for the space. Smith also says how she uses the space to host art classes to teach up-and-coming artists skills they may need assistance with.
Smith's business is centered on the happiness of her clients and collectors as well as bringing culture in the form of art into our world, saying herself "This country needs culture. This country needs us to support our singers, our performers, or our artists because we can't have everybody as lawyers. Without culture your country is missing an awful lot, so for me, it's very important that we support our living artists."
Smith's gallery is well-supplied with a variety of local Canadian artists such as Peter Colbert, Dick Marvin, Momo Simic, Edward Xu, and Norman Brown. However, the gallery is known best for its many immigrant artists' success stories.

Artist Mian Situ's story is one the Westmount is most famous for. Situ was a Chinese immigrant who had moved to Vancouver in hopes to begin his career as an artist. According to Smith, "Someone brought in a piece to frame and I asked "who is this artist" and he told me "he's [Mian Situ] from BC and he moved here to Toronto" and I thought this man is worth it." Smith took a chance on a talented but unconnected newcomer and Situ's success became a reality.
Situ's paintings, which depict life in rural China and capture the beauty and dignity of the people, sold well enough at the Westmount for him to prosper and eventually become internationally famous. Smith also assisted him by submitting his works to international competitions, allowing Situ to surface on the art radar.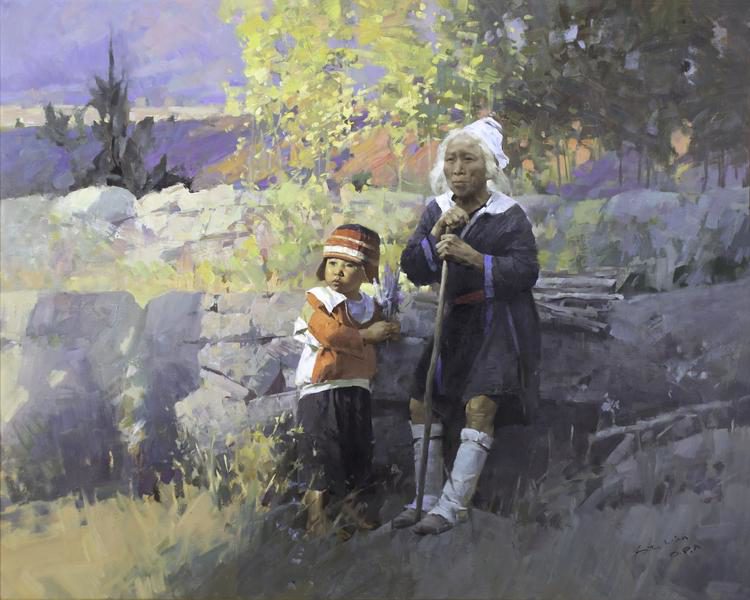 Mian Situ was lured away to the United States by several galleries and one of his largest paintings has recently sold for $400,000. Although, he still maintains a relationship with the woman who gave him a chance. "Whenever I visit Canada, one of my first stops is always the Westmount to see Judy. I could never forget about the woman who believed in me and knew I could make it. She didn't have to give me a chance, but she did and I am forever grateful," says Mian Situ.
Smith has created the Westmount Gallery into a landmark in the Islington-Kipling region that has positively impacted the lives of both artists as well as art collectors. At the age of 67, Smith could retire if she chose to, but has previously said, "A successful retirement is not leaving something, it's going to something." Judy Smith is already where she wants to be.