Scarborough transit has failed to improve or change to address the hardships its residents have had to encounter from inefficient transit for decades. Now, with multiple transit projects being proposed there is potential for improvement. However, only one of the proposed projects is underway.

By Madison Wong
T· writers Sam Harley, Madi Wong and Sydney Brasil spoke to commuters along the Scarborough RT's Line 3 to hear their thoughts on how transit could improve in their community.
Emily Joe is heading to her first class of the day at the Centennial College Theatre Arts and Performance building, located near Toronto's Greektown. From the moment she steps on the first bus of her 90-minute commute, the traffic builds up. The bus is so congested that Joe can barely move. She is a few songs into her playlist when the bus arrives at Lawrence East RT station. The crowd is so large that Joe has no choice but to follow the direction of the majority. Another song finishes by the time Joe gets on the dreaded Line 3 RT, which to no one's surprise is delayed. Many in the crowd are startled by an announcement over the PA system. Each commuter simultaneously sighs as he announces that due to mechanical problems, the train will be holding until further notice. Joe rolls her eyes. She is only half-way to class and much like the others, is already fed up with the day.

According to the City of Toronto's 2016 census, Scarborough is home to more than 600,000 residents and Joe is one of many who use public transit every day.

Many commuters voice complaints about the aging Scarborough RT, originally built in the '80s. This RT, also known as Line 3, has six stops that hit destinations including Scarborough Town Centre (STC) and Kennedy Station.
Other obstacles Scarborough commuters encounter when it comes to transit in their communities include: having to take more than one bus to their destination, frequent time delays and high passenger traffic.
The Eglinton East LRT (EELRT), is a project that would construct an above-ground light rail extending from Kennedy Station. It would connect multiple communities across Scarborough and make commuting more tolerable. The Scarborough Subway Extension (SSE), also known as the Line 2 East Extension project has also been planned. It would replace the Scarborough RT by extending the Bloor-Danforth subway line north to STC.
As of April 9th, city council requested that Metrolinx work on addressing further phasing of the EELRT including construction and funding. As for the SSE, it is to proceed with procurement and construction to follow.
Tdot. spoke to Scarborough residents about the lack of transit in their community and what they have to say about the ongoing projects.

The Student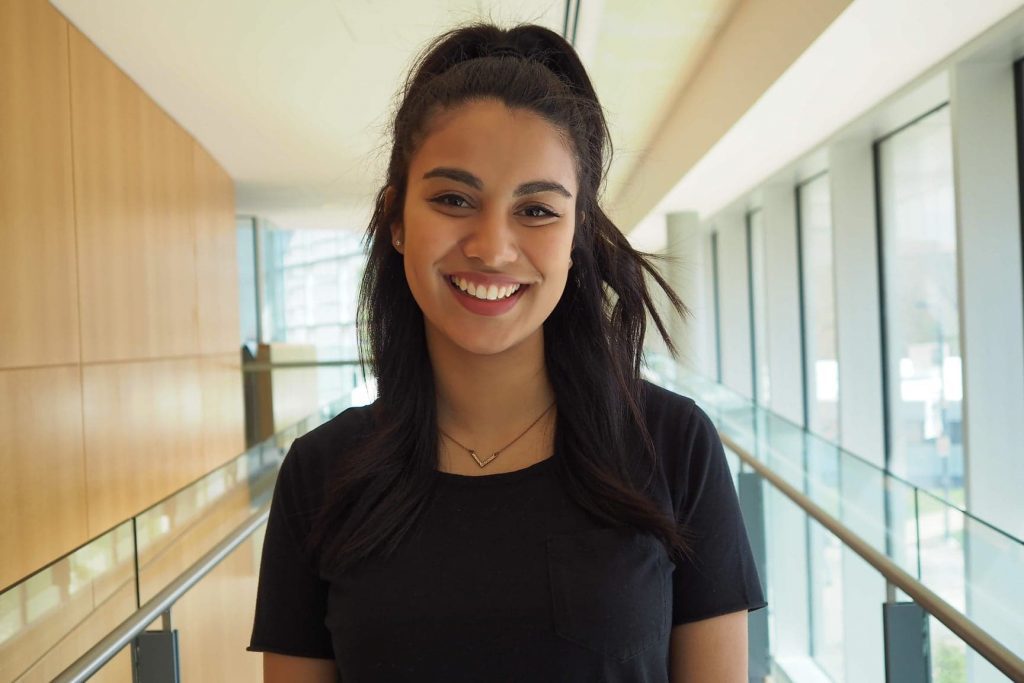 Hana Syed has done a significant amount of work on transit as VP External for University of Toronto Scarborough's (UTSC) Student Union.

Syed, who is also studying neuroscience and psychology at UTSC, decided to drop down to part-time studies in order to make her work for the student union her full-time job.

Since then, she has advocated for the community through multiple initiatives, including writing an op-ed for the Toronto Star.

"Scarborough gets neglected out of these larger transit conversations…There's different talks about whether or not we're going to get a subway here or things like the EELRT," she said.

"[But] it often gets put on hold and so it's much more difficult for people to get connected to the downtown core or other places around Toronto."

UTSC is predominantly a commuter campus and Syed said that getting to campus is especially inconvenient for students who cross over municipal boundaries.

She explained that students who use GO Transit, York Region Transit or Durham Region Transit in addition to TTC to get to campus pay multiple fares and face extra obstacles when transit is delayed.

"I think something that people often forget is that Scarborough is huge. And most people are not going to the downtown core, they're just trying to get in and around Scarborough and other parts of the city. So what we need is something that links all of our communities," said Syed.

The Business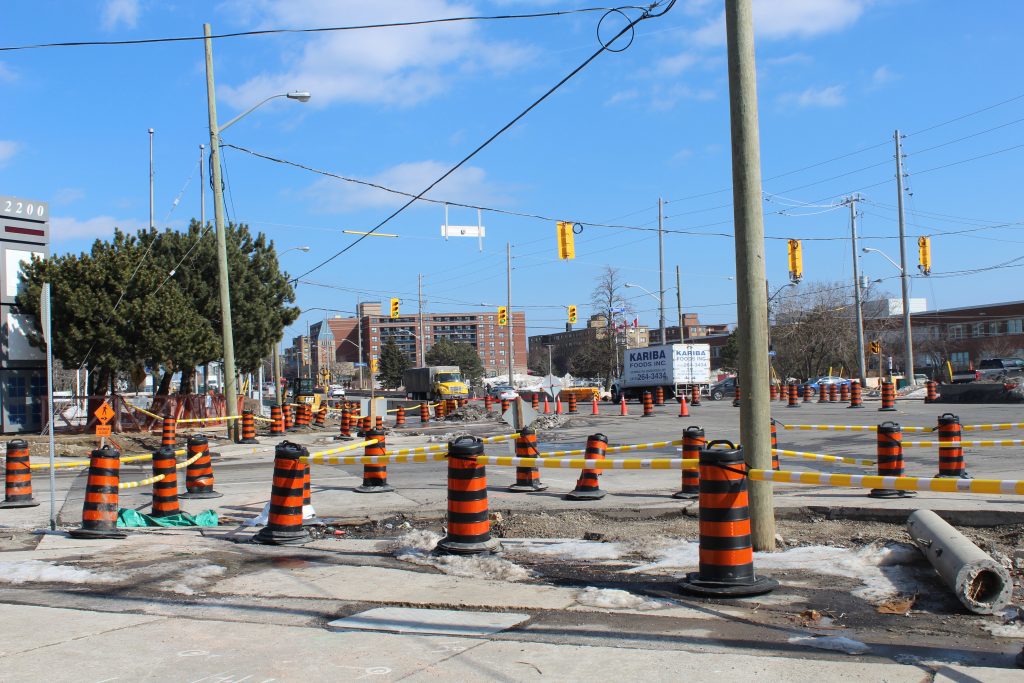 Scarborough's Golden Mile is filled with many businesses that have been hindered due to existing transit construction stemming from the Eglinton Crosstown.

The four-lane road is now two lanes with pylons, caution tape and construction signs. Sidewalks and crosswalks for pedestrians almost cease to exist and most cars avoid the road with the exception of TTC buses that remain in service.

Baran Solmaz, owner of Baran's Turkish Cuisine & Bar (BTCB), came to Toronto from Turkey 18 years ago and decided to open BTCB. However, construction has forced the restaurant to go into "survival mode."

"We're a new business. Compared to last year, the sales have at least a 30 per cent difference. It affects us paying bills, property taxes. Sometimes I have to pay [staff] one or two weeks late," he said.
A 360-degree view of the inside of Baran's Turkish Cuisine and Bar. The restaurant servies a variety of Turkish traditional foods and presents live music for guests. (RSJ/Madi Wong)
According to Solmaz, most of his 22 staff members commute to work by transit and have to wake up an extra half an hour early to get to work on time.

"Customers say that because of traffic, they don't want to come," Solmaz said, as he gestures his head to the only two men in the restaurant sitting near the kitchen. "They're only here because one guy lives in the neighbourhood and can get here easily."

Solmaz said that he and his staff have nothing to do except wait for customers. They have tried to increase profits by partnering with Uber Eats and Skip The Dishes, but even delivery drivers do not want to come to the area.

Frustrated, Solmaz has tried to contact his ward councillor several times but received no reply.
"If they could cover up some of the costs or property taxes…until the projects end then..I could spend on advertising, but now I can't because I don't have the budget," he said.

The Councillor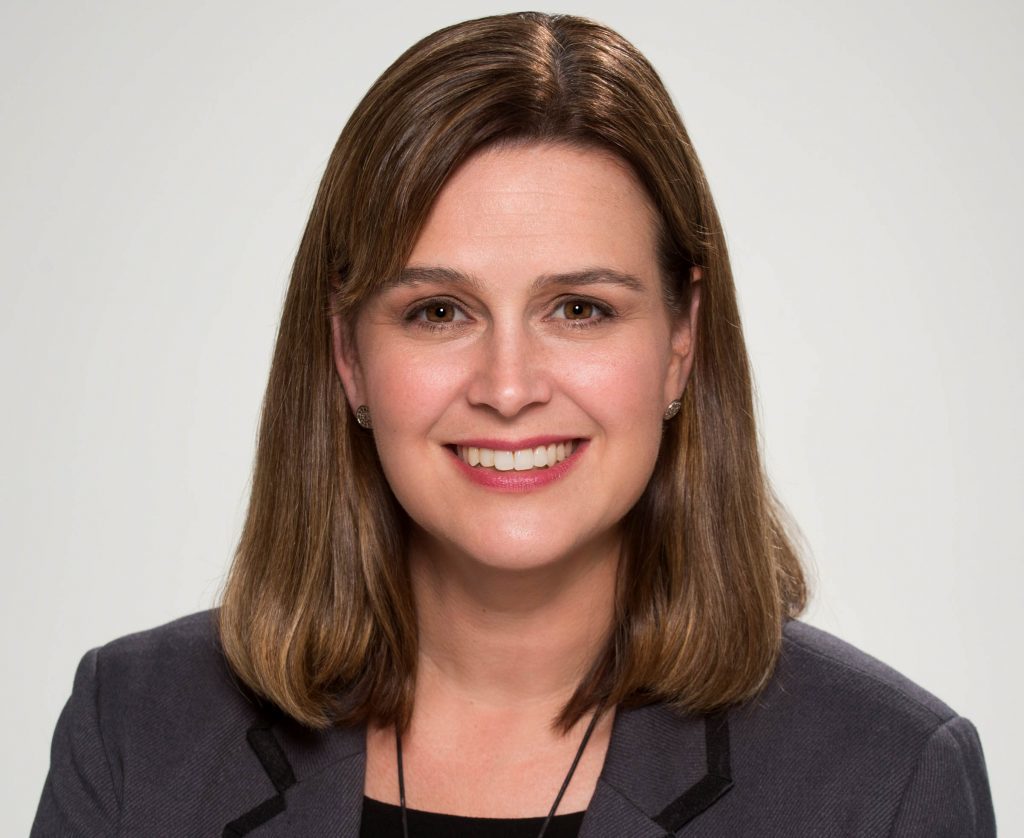 Jennifer McKelvie was an environmental scientist for over 20 years. However, her admiration for community work inspired her to make it her full-time job by running for city council.

McKelvie grew up taking Scarborough transit as her family did not own a car. She specifically recalls spending a lot of time taking the Victoria Park Avenue bus to visit her grandparents' house with her family, as well as trekking to UTSC as an environmental science student. Fifteen years ago, she was one of countless commuters waiting for multiple trains to pass before she got on the Scarborough RT. The traffic was hectic then so she cannot imagine how bad it has gotten now. McKelvie and her family ended up moving twice during this time period. First, to a home near STC so she could get on the Scarborough RT line earlier and more efficiently and secondly, further east to Scarborough Rouge-Park. Living there allowed McKelvie and her family to easily access the GO Train. As a long-time resident, McKelvie agrees that Scarborough is tired of the lack of transit.

Now, as councillor of Ward 25 Scarborough Rouge-Park, McKelvie has worked towards improving Scarborough transit and advocating for a fully connected Scarborough transit network.

"It's about getting people where they need to go. The less time we spend commuting is the more time we can spend with our families and our friends," she said.

McKelvie said the EELRT would be good for both residents and other members of the GTA to experience all that Scarborough has to offer. It would improve local connectivity and encourage the development of a complete community.

"I think people in Scarborough want to get on with it and want to see transit built as soon as possible. There's been too many delays," she said.

"[There] are woes that come with construction but I think people realize that there's going to be some short-term pain for some long-term gain."