Nestled in the history of Liberty Village is Toronto's past with the underground porn industry. (Cassidy Garbe/T·)
By Cassidy Garbe
Spammers and scammers alike gather in the basement of 107 Atlantic Ave. to sell and solicit sex. It's the headquarters of a site where horny hedonists flock to get their fill, people from all over the world lusting after a needle in a haystack.
It is quite fitting that liberating acts were celebrated in Liberty Village, once considered the hub of the internet porn industry in Toronto.
The condo towers and former industrial warehouses that splatter Liberty Village used to be home to porn sites and XXX film studios instead of families and hip, young professionals. The streets were bustling with camera crews, stars and producers heading to the local watering hole for a cold one after a hard day at work.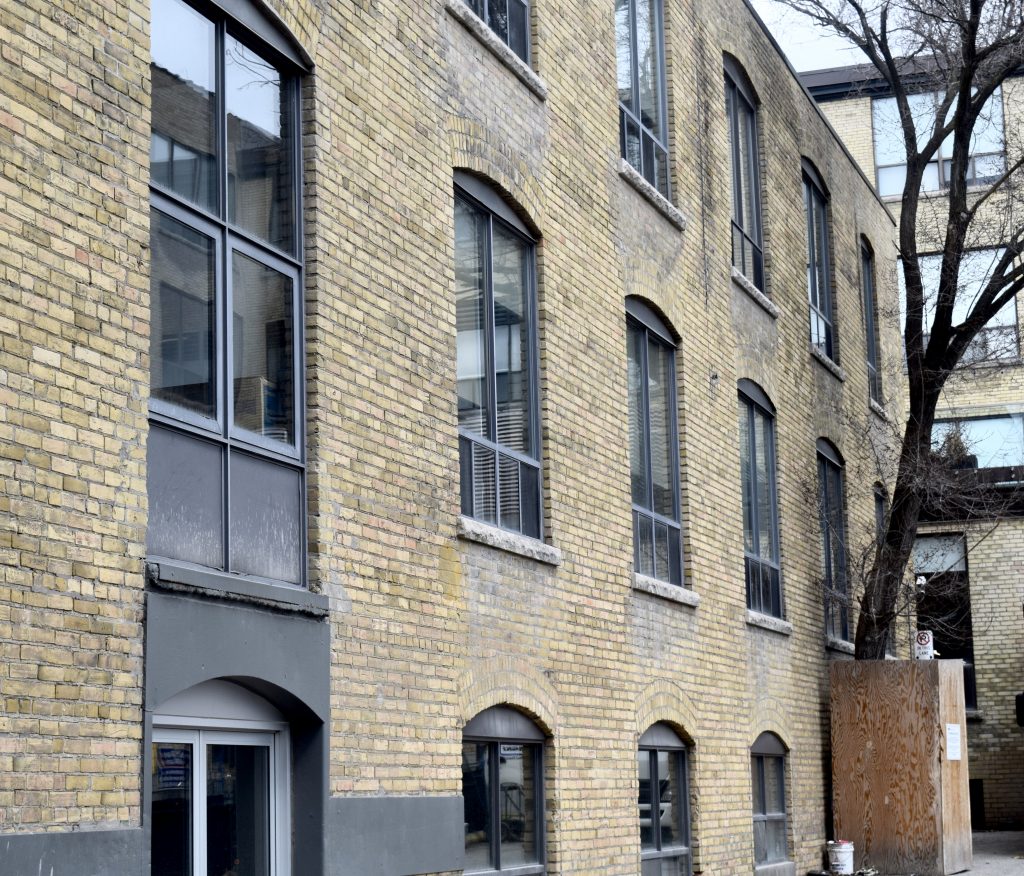 Twenty years ago, the dot-com boom brought small internet providers to Liberty Village. In a happy coincidence, the area at the time was brimming with sex sites looking for connectivity to the rest of the world. That opened the door for budding providers to get involved in the multi-billion dollar industry.
The sex sites' work was far from innocent both in content and operation. These domains were masters at sending out spam to unsuspecting internet users and stealing emails to bombard people with erotic ads.
X-rated networks around the globe commonly pool users into a single database so they can claim a large number of members – great for advertising, bad for consumers. The same bots, same women and same men are spread thinly across dozens of different sites multiple times each, yet each subscriber is considered new. How many big-breasted Tiffanys can there be?
Most of the porn purveyors are long gone, but some remain, operating across town on King Street East. Then, as now, there are multiple connections among the networks: sexsearch.com, passionsearch.com, xxxlove.com previously xxxmatch.com, eroticsearch.com and socialsex.com. Different URLs but they all operate under a shell company called Instaclick, which pools users' data, says Darren Buttineau, a former employee of the company.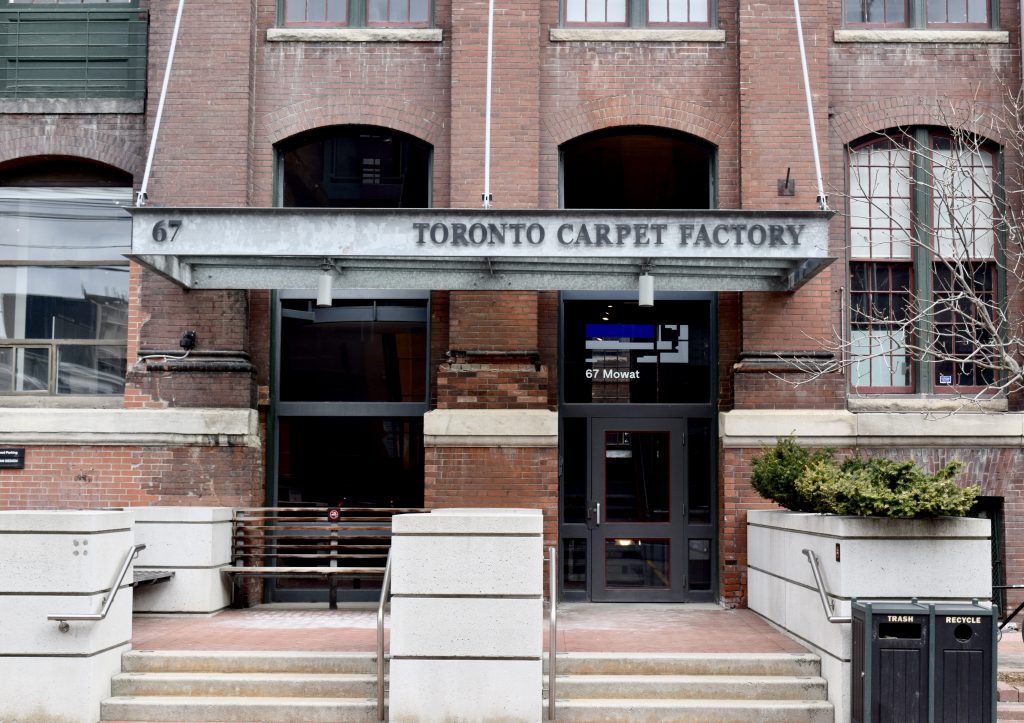 Beanfield Metroconnect was an internet supplier for this industry during its heyday in Liberty Village.
"Similar to cockroaches, if you smash one they scatter into millions of small entities," says Beanfield CEO Dan Armstrong. One becomes two becomes four.
Behind these sites are operators whose job is to remain discreet while lurking beyond the screens of patrons' chats. Watching and waiting to catch a bot in action or better yet, be the bot. Using scripts to reel unsuspecting customers into their net of premium subscriptions.
Buttineau worked with Instaclick for six years in the early 2000s, so he knows what it means to be a bot.
Sometimes he would duel head to head with bots for customers' attention, trying to shut them down before the bots had a chance to lock onto their prey and coax them to a different site or steal their information with a promise of something sensual in return.
However, for the loyal patrons of sex sites – and those with a solid conscience – it's almost always a dead give away when they are dealing with robots and automated systems because they're not nearly as smooth as they like to think.
A Twitter account under the handle @boboclick was created to document the strange pick-up lines generated by porn site bots.
My desire is to ravish an average body in the summer. Is this you?

— bobo (@boboclick) April 20, 2012
I know how to take software and turn it into a throbbing hard drive.

— bobo (@boboclick) November 22, 2012
Buttineau knew what he was getting into when he applied for the position, however, it was still a shock – and nothing like a traditional office job.
A hard day of honest work included engaging in friendly banter with men online while becoming desensitized to "millions and millions of penises," says Buttineau.
Sitting in a dark office space without a single light on, he quickly learned the kinks that come with porn: beastiality, cannibalism and diaper play among them.
While most think of their furry friend as just that, there is a whole community of dog lovers turned intimate: women who enjoy being dicked down by a dog.
Meeting friends-for-life on sex sites may be rare, but finding a partner in crime is not.
On one occasion, Buttineau says he became the prime witness to a conspiracy to murder and consume another human being, the sort of inhumane act that is discussed far too casually in this environment. On top of that, a Toronto woman used the network to seek arrangements with a stranger nearby. The deal? Kill her mother, receive sex. Those accounts were disabled as a security measure.
In contrast, he began to understand that for some, motherly love can have a whole different and warped connotation: Coddling and baby-talk filtered through the forums with men hoping for a similar figure in between the sheets.
Clad in diapers, they resort to the crib rather than a king-size, hoping to find a woman to change them, bathe them and please them all in one go.
With the online world constantly changing, you never know what to expect next.
The web is a powerful tool and, nowadays, the idea of life without internet or even a slow connection seems unbearable. Our lives revolve around our ability to communicate and interact with people on a global scale. This includes the porn industry.
"Porn, to a great degree, built the internet," Armstrong says. "That's why most people started connecting at the rate they did."
Beanfield Metroconnect is now a major player among Toronto internet providers. However, this was not always the case. On the verge of bankruptcy 17 years ago, Armstrong made an executive decision to take on a giant in the porn industry as a client. Knowing this would save the company from going under as well as expand its reach, he signed the contract.
Unfortunately, there was no happy ending: anti-spam and anti-porn vigilantes were quick to dismantle the erotic kingdom growing out of Liberty Village.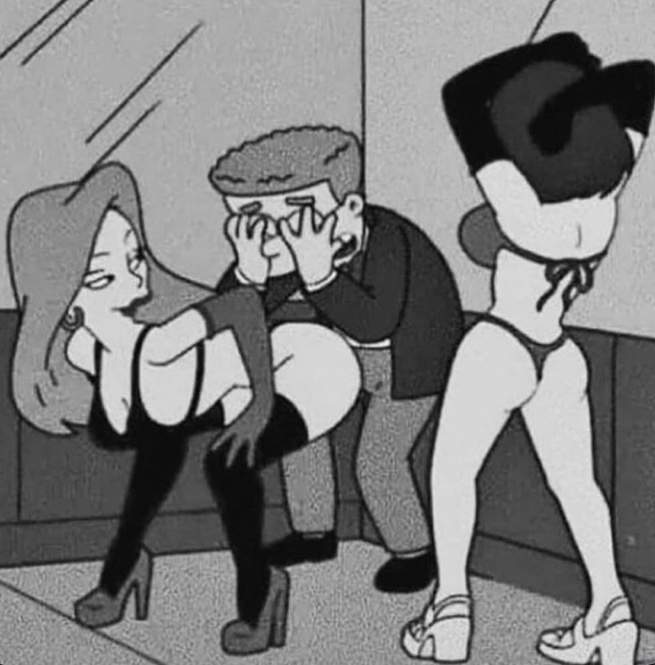 "Every provider in the business at the time had a black eye from (being blacklisted)," says Armstrong. "Allstream did and Bell Canada did. All the guys alive at the time did." The tech vigilantes prevented the service providers from communicating with their non-porn customers.
Not long afterward, Beanfield finally cut ties with the porn industry. "We can't take your money, it's too contentious," he says he told them.
It was no easy feat to escape the blacklist. At the time Spamhaus was a major influence in the internet industry when it came to spam, scam and scandal. It was a group of vigilantes rumoured to be operating from a houseboat in international waters, says Armstrong. While this seems remote, Spamhaus was able to organize an onslaught against the porn industry. The only way off the island: negotiate.
While Armstrong had choice words for his partner in porn, he couldn't help but recognize that "Liberty benefited from the technical lift (the porn industry) created more than it was harmed by the anti-spam vigilante."
Today, companies engaging in nefarious activity tend to stay under-the-radar or at least offshore in tax haven countries like Anguilla.
The adult entertainment industry that sprouted out of Liberty Village also set roots in the tropics and danced with politicians in Barbados. Follow the map for more information!
Before there were businessmen, there was BDSM. Before the cafes, there were cam girls and before gentrification there was fornication. The pursuit of pleasure has brought the porn industry around the world and back to Liberty Village. This modern community was built on a rocky foundation of porn and prostitutes but is literally rising above its past. Meanwhile, a multinational industry once thought dead to the city of Toronto is actually alive and thriving – it's just moved to the east end. Hiding behind fabricated shell companies and fictitious businesses is a domain known to many and explored by most – the world of sex.