By Kirti Vyaas
When I first came to Ryerson's School of Journalism in 2017, I experienced a severe case of culture shock. The sea of pale, white faces left me surprised. Although over 75 per cent of Canada's population is white, I never felt like it was, because where I'm from, minorities are the majority.

Rexdale is a neighbourhood in northwest Toronto. For decades, communities of different ethnic backgrounds have lived harmoniously together as one.

It is not uncommon to find elderly Indian couples dressed in pastel-coloured traditional suits taking daily strolls around the neighbourhood. On weekends, the flea market and grocery stores are crowded with shades of brown and black. A cacophony of languages fill the air.

See: An Indian girl's trip through a local grocery store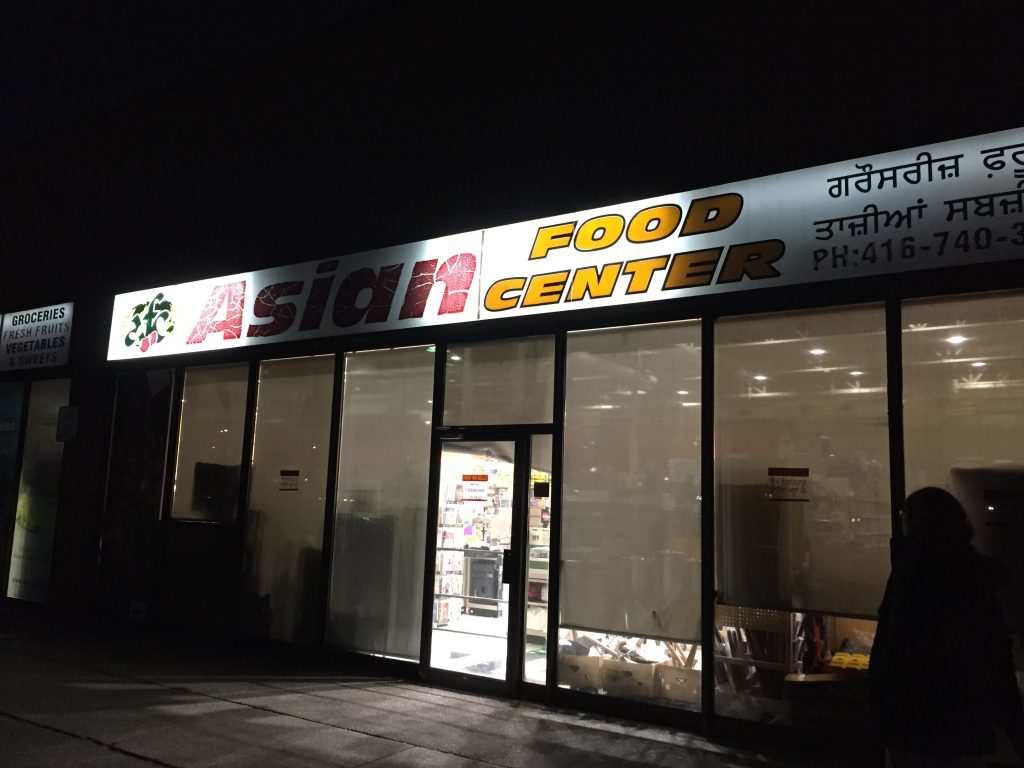 For 20 years, this has been the norm for me, but this immigrant-filled community hasn't always existed in Rexdale. Before the mid-80s, Rexdale was really, white.

This sense of not fitting in is not unusual in the city of Toronto. People from across the city have felt culture shock in some way, shape or form.

Through the eyes of long-time residents

Amritpal Sekhon is a co-op teacher at West Humber Collegiate Institute (WHCI). She has witnessed Rexdale's change. From the late 70s to early 80s, Sekhon was one of only two Indian families on the block.

"Growing up, I hated being brown," Sekhon says. Her family experienced racism. Neighbours threw random objects into her pool. Her father didn't feel safe wearing a turban.

In fact, her school influenced her to believe in Christianity in addition to Sikhism. "I tried to move out of Indian culture and heritage because I wanted to fit in so badly."

When she became a teacher at WHCI in 2007, she was taken aback by the colour in the room. Everyone was either South Asian or black. She would often ask students, "How does it feel to see people who look like you in a classroom?"

According to a 2016 census by Statistics Canada, Indians and Jamaicans are the most dominant visible minorities in northern Etobicoke. Approximately 33,000 individuals were born in Asia, a vast majority of them coming from India (13,885). Over 16,000 individuals were born in the Americas, predominantly from Jamaica (4710).

This juxtaposition piece highlights a stark contrast between the faces of Rexdale in the late 70s to 80s and in the 2010s. Years ago, West Humber Collegiate Institute was filled with students of European descent. Today, the school is crowded with immigrants from a multitude of backgrounds. The senior girls basketball teams from the two time periods shows the vast difference in the makeup of the school at the time and represent its evolution.
Despite the diversity, Sekhon encourages students to explore Toronto and expose themselves to more diverse groups of people.

"I think it's bad if you're only surrounded by one race. It's not realistic." she says.

*****

I met Jagtar Singh in 2016 when he was on the school's 50th anniversary planning committee. Currently, he works in downtown Toronto as director of cybersecurity risk analysis at Scotiabank. He graduated from WHCI in 1989. He has lived in Rexdale since 1977, practically all his life. His kids were born and raised here too.

As a child, he was one of few Sikhs at the school. A contrast to the Sikh community that populates the school now.
"There was a large community of Italians and Portuguese in the 80s," he says. Though the school was relatively diverse, over time, he witnessed the white communities move out.

"Rexdale grew," Singh says simply. "The more established community, the people who had the wealth ended up moving out because they saw an opportunity to sell their homes or their properties and move into more affluent areas."

Singh is a second-generation immigrant. After marriage, he and his wife continued living with his parents while raising their kids in the same home, a common cultural practice in many Indian households.

"That's what's keeping me in Rexdale. By the time you decide to leave, it's a more difficult decision. Who's going to take care of my elderly parents?"

Singh believes the face of the community will change overtime. Immigrants work hard to ensure success for their children. He has the same goals in mind for his kids.

"There may not be that mass exodus that happened with the white people, I think they've given that up to the immigrant community. We'll continue to see this be, essentially, an immigrant-based community, but where those immigrants come from will change as the dynamics of Canada do."

From the viewpoint of the community's educators

Susan Stoddart, a business teacher at WHCI, started teaching at the school in 1991. She witnessed Rexdale's evolution during the 50th anniversary celebrations. "There was never a time where I couldn't count the number of white people in this school by hand. But, mostly alumni from the 70s and 80s came out… and everyone was white." she chuckles surprisingly.

She finds that the increased Toronto community housing developments have contributed to the growing immigrant population and decline of white people in the area overtime.

There are more than 10 Toronto community housing developments in Rexdale. They've been scattered throughout the area since the mid-70s including the infamous Jamestown Crescent near WHCI. Jamestown is notorious for a number of shootings and gang violence.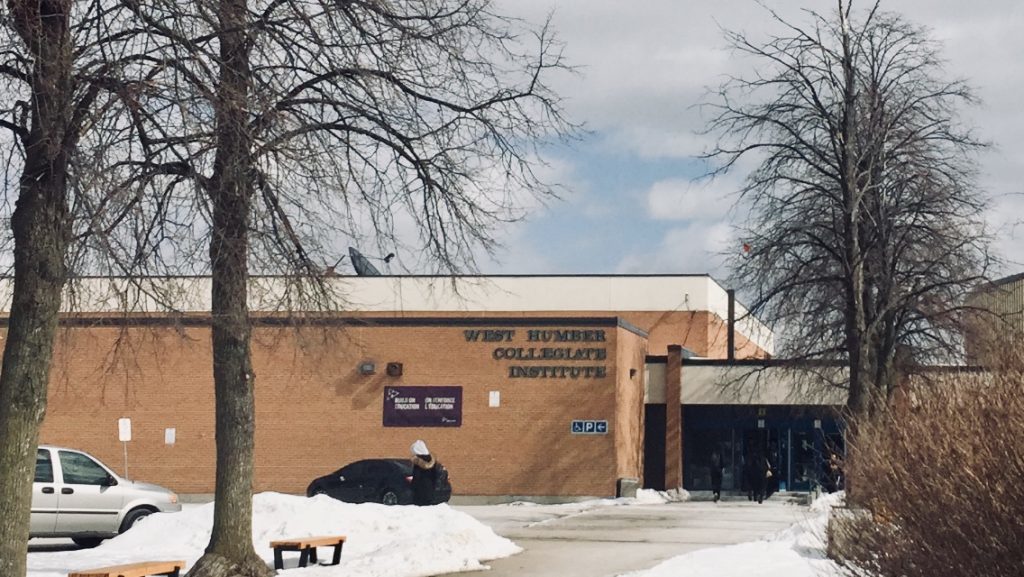 Stoddart has seen wealthy families in the area buy up lesser-priced homes and rent them out to students. "It's similar to McMaster and people have left – because who wants students partying and going out? It lowers property values." she says.

In March 2019, the average price of a home in the Greater Toronto Area was about $780,000, according to the Toronto Real Estate Board.

Moving out of Rexdale is common in this constantly evolving community. I have witnessed countless peers relocate to Brampton or downtown Toronto after graduating from high school.

*****

Sitting in the school gym of an Ohio high school, a group of white girls surround male musicians from WHCI in a circle. The American girls are entranced with the boys of Rexdale.

"Where are you from? Can you say my name?" they ask. The shades of brown skin are new to them. A mixture of Indian and Caribbean accents respond gleefully, ecstatic over the attention they're receiving. The white girls fawn over them even harder.
The melodious tunes of guitars, steel pans and drums worked harmoniously together as the students played in a joint concert. When a WHCI student brought out his tabla, a pair of Indian hand drums, the crowd went crazy.

"They loved it, they danced to all the Bollywood songs even though they were as white as snow!" Joe Cullen recalls, head of arts at WHCI.

Since he started teaching here in 1996, Cullen's students' diverse backgrounds has heavily influenced his teaching methods. Many Indian students would bring him Bollywood CDs, asking if they could learn how to play them on the steel pans.

Cullen's classroom is adorned top to bottom with pictures of his students. Near the back door of his classroom, a framed picture on the wall hangs as a true testament of the times. The photo is from 1985, of students in a stage band. There are only three black students, the rest are white.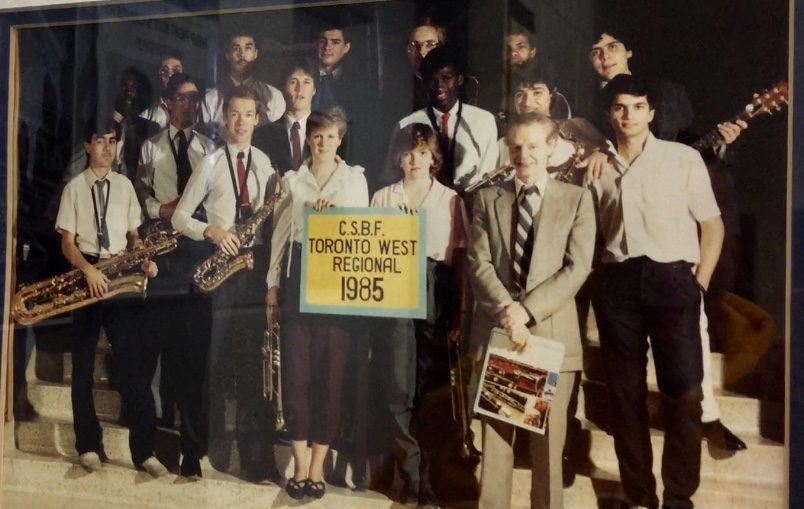 For Rexdale, it's strong immigrant base is what drives it to be successful. Although bombarded with constant news of shootings, gangs and poverty, it has its own unique identity. Rexdale is filled with people from all walks of life who live in conjunction with one another.

"I just find every day is different here with so many different tastes, so many different styles, so many different cultures," Cullen says.