By Zainab Zulfikarali Damji
The sound of rattles and beeping toy cars emerge from the toddler room down the hallway, and as you walk away and inch closer to the infant room, the faint calming music you can hear through the glass windows signals that it's nap time for the little ones. All throughout the center, you can hear soft, yet high-pitched giggles emanate from the rooms and if you take a peek inside, the sight of overjoyed children waddling through their obstacle course of legos and dolls is sure to force a smile on your face.
As a parent, one of the biggest causes of anxiety and stress is when you have to find strangers to watch over your children. The daunting reality that looms upon you once you realize it is time for your child to be exposed to more than just the walls of your house, is anything but easy. But one internationally acclaimed daycare center is helping make the shift into a new routine as painless and less intimidating as can be.
Tucked away in a building surrounded by scaffolders hard at work, and construction materials sprawled all over the pavement, Kids & Company's Wellington location is one of many across North America. Located in the heart of the financial district, they take pride in catering to working parents says their Director, Grace Kwon.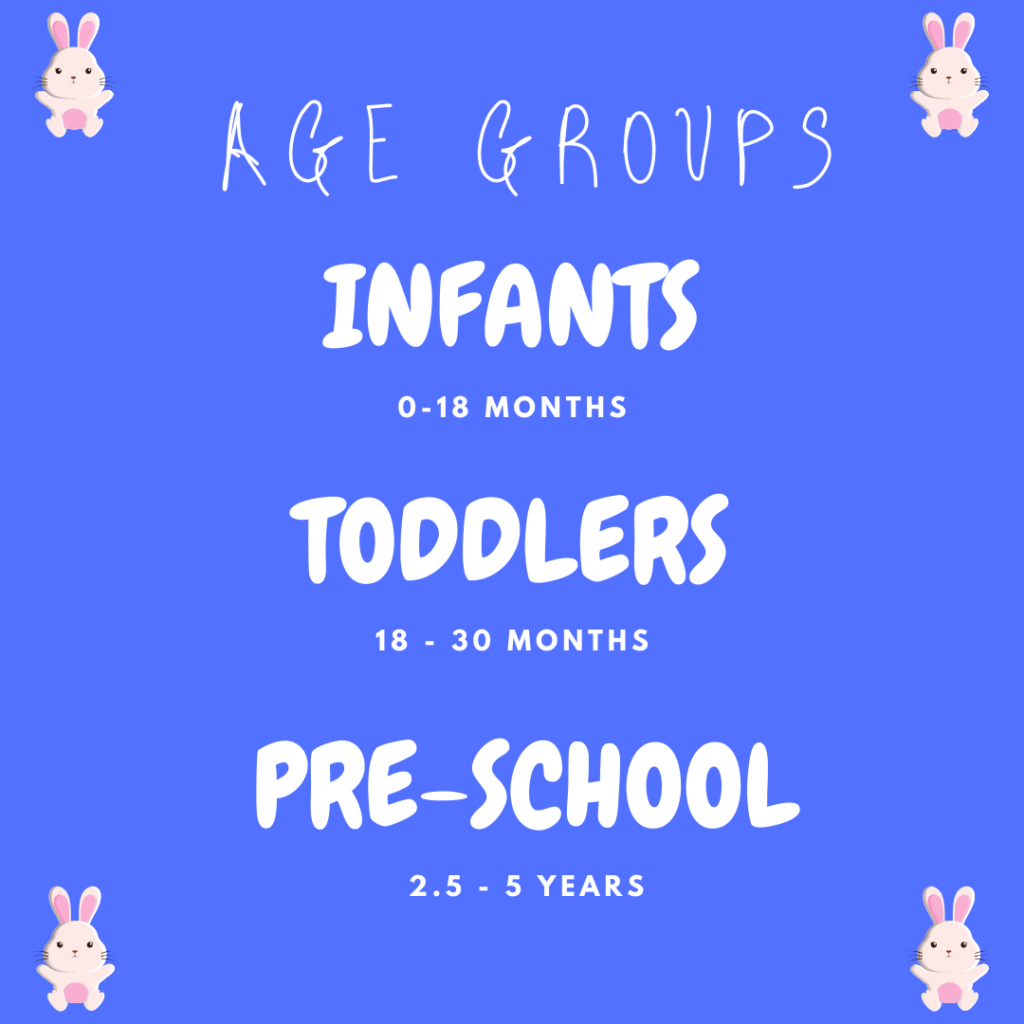 "This location is one of our biggest," Kwon says as she walks down the hallway filled with multicoloured coat racks and cubbies filled to the brim with toques and tiny backpacks. With three infant rooms, three toddler rooms and three preschool rooms, alongside rows of strollers with some shaped like cars, and some that looked more comfortable than my bed, the center is buzzing with a chorus of children squealing and cooing. Talking about whether it was hard to get the center going in such a busy, prime work location, Kwon mentions how their mantra is to "never say no."
"If we can help the family find a location somewhere closer that works for them, we would love to help because, in the end, we want to help the families, make sure they have care when they need it," she adds.
Being top-rated on Google reviews, a quick skim through the sea of customer testimonials will show you that parents are gushing with positive things to say about the Kids & Co. Wellington location – more specifically how Kids & Co. eased the separation anxiety when they had to part with their children.
"My daughter had been to two other childcare facilities before we moved to our current area and joined Kids & Co. I really appreciated the transition week experience. This was not something I had experienced before," writes parent Rachel Corradetti-Sargeant in an email. "I felt very comfortable after that week, as did my kids. They transitioned very well."
Sitting behind her desk in her greyscale office, the only room that isn't painted with bright, pastel colours, Kwon talks about the strategies Kids & Co. implement to put parents at ease and alleviate their worries as best they can. One such strategy is the usage of password-protected webcams for families to access.
"For our children that are enrolled here from Monday to Friday, their parents will have access to the cameras from Monday to Friday, just in the classroom the child is in. If a child is in for emergency backup care which is a drop-in program, we'll give them access for the day," Kwon adds.
"We often say that while the transition can be difficult for little ones, it's often worse for the parents who are transitioning back to work themselves and worrying about their child," says Chelsea Kennedy, the Communications Coordinator for Kids & Company's head office. "The webcams offer them a chance to 'peek in' to see how their child is doing throughout the day."
"I like being able to check in on the in-class cameras throughout the day when I miss my kids," Corradetti-Sargeant writes in her email.
Being a mother herself, Kwon is all too familiar with separation anxiety which is why she's so glad to be working at a daycare center like Kids & Co. "I didn't understand it either but after I had my son, I realized that transition period is very hard and especially as a first-time mom, it was very challenging for me…it's just heartbreaking."
At Kids & Co., a major part of easing the separation anxiety between child and parent is their transition week program. Kids & Co. offers a full week of transitioning at no extra cost to the parent, which essentially involves allowing the child to get familiar with the center whilst having their parents with them.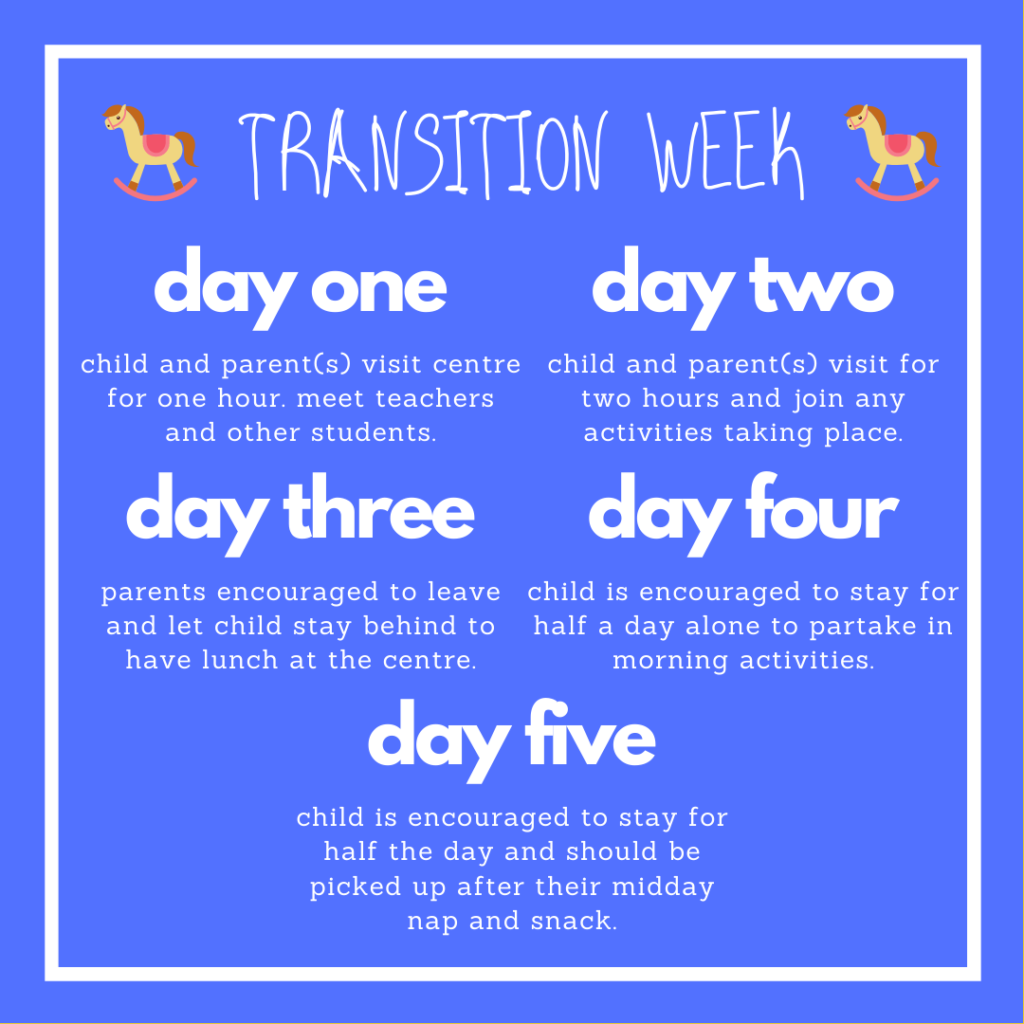 On the first day, the child and parent(s) will visit the center for an hour and meet some of the teachers and other students. Subsequently, on day two, they visit for two hours and join any activities taking place. On day three, the parents are encouraged to leave for a bit while the child is encouraged to stay behind for lunch. Next, on day four, the child is encouraged to stay for half a day alone to partake in the morning activities. Finally, on the last day of transition week – the child is encouraged to spend at least half of the day at the center and should be picked up after their midday nap and snack.
Kwon says she "totally understands how our families feel." She mentions how earlier in the role her go-to would be to just console the parent and let them know "it just takes time" but after going through it herself, she "sees the importance of a transition week."
Aside from a free transition week and daily camera access, Kids & Co. provide parents with daily reports on their child by the end of the day. "Teachers will send a report [to parents] saying how much the child ate, how long they napped for, how many wet diapers they had; all that information is so important, especially if their babies are infants or toddlers, " says Kwon. "If the child didn't have a full nap that day, the parents can put them to bed early that night. By sending them the report, they can be up to date with how their child's day was."
While Kids & Co. are doing everything they can to ease the child's time at the center, they don't forget about the exhausted, all-too-busy parents that probably don't get very much time to themselves. This is why, every so often, Kids & Co. will offer "date nights" to parents such as on Valentine's Day, and will be open late-night to watch the children. Moreover, they also offer parents a "Shopping Day" where they remain open on a Saturday in December to watch the little ones as their parents run off to do some holiday shopping.
In a world where it seems impossible to stop your child from eating clay, making sure they don't bang their tiny heads on the corner of your table and don't run into a glass door all in the span of 30 minutes, it's nice to have people you can rely on and trust to alleviate some of the stress (and cardio!). Kids & Co. are the golden standard for all daycares and it's safe to say that they've set the bar high in the childcare industry, and left their handprint in baby books for years to come. They have made daycare a place for children to look forward to and Corradetti-Sargeant can attest to it; she says her children "are always excited to go to daycare, and often ask me if it's a daycare day first thing in the morning."