By Meghna Sarawat
The dial tone rings, once, maybe twice, and someone answers: Finally I have Christina Chi, creative director of the fashion brand Latierra, on the line—but she can't talk long. She's in between rushing to pack up her new collection of luxury sweaters, jackets and scarves made from Peruvian alpaca fibres to show at New York Fashion Week, and dropping her 10-year-old daughter and six-year-old son off at their next activity. We try to arrange for an in-person interview, but, as she lists out her schedule that's packed day after day, there's hardly any time available to meet with me. She tells me to email her so we can find a date, and starts to recite her email address using the NATO phonetic alphabet. I hear the faint voice of her daughter expressing her confusion as I voice mine, but without a moment to spare I jot down the address.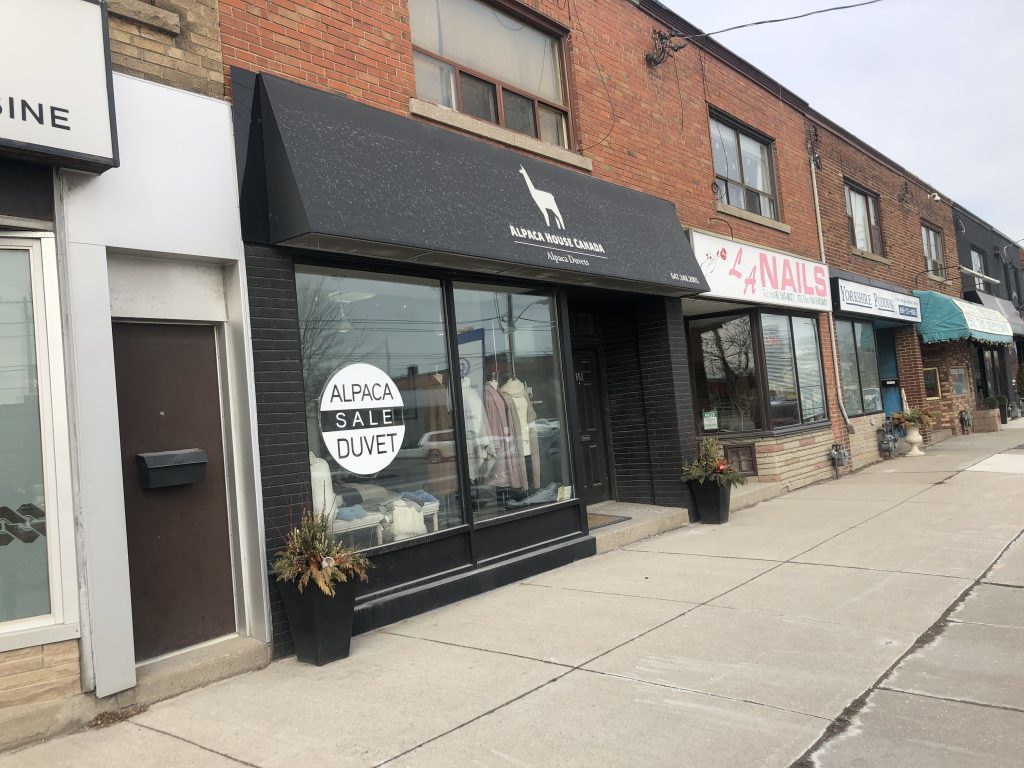 Balancing the already busy job of raising two children with the many tasks of running her own business, Christina is helping to shape Canada's fashion identity; in just five years since launching Latierra, she's already achieving international success. In February, she showed her collection at New York Fashion Week for the second time now, and has customers returning for the quality and design curated by her and her mother, Susana Chi.
Christina invites me into her store located behind cars that rush down The Queensway in Etobicoke. As I enter, I see a wall of cozy sweaters that are folded and stacked on a console, and some jackets hung on racks; there's a bed to the left displaying the duvets and a ladder made out of wood right beside it with a couple of scarves draped over. And there's an oak-wood cabinet housing all the different kinds of scarves along the opposite wall of the jackets.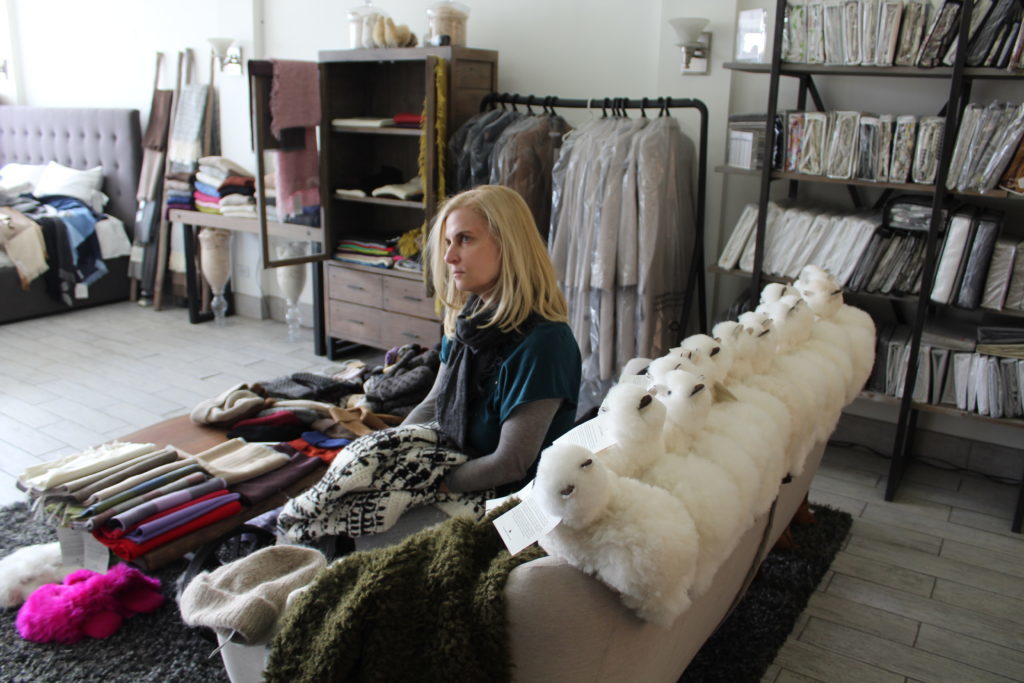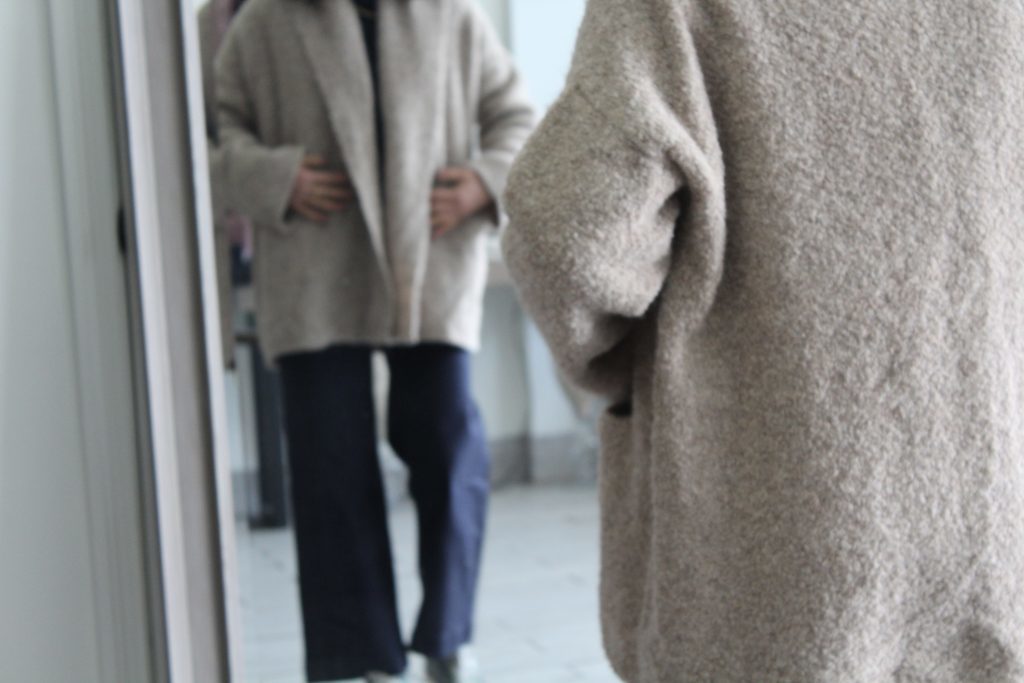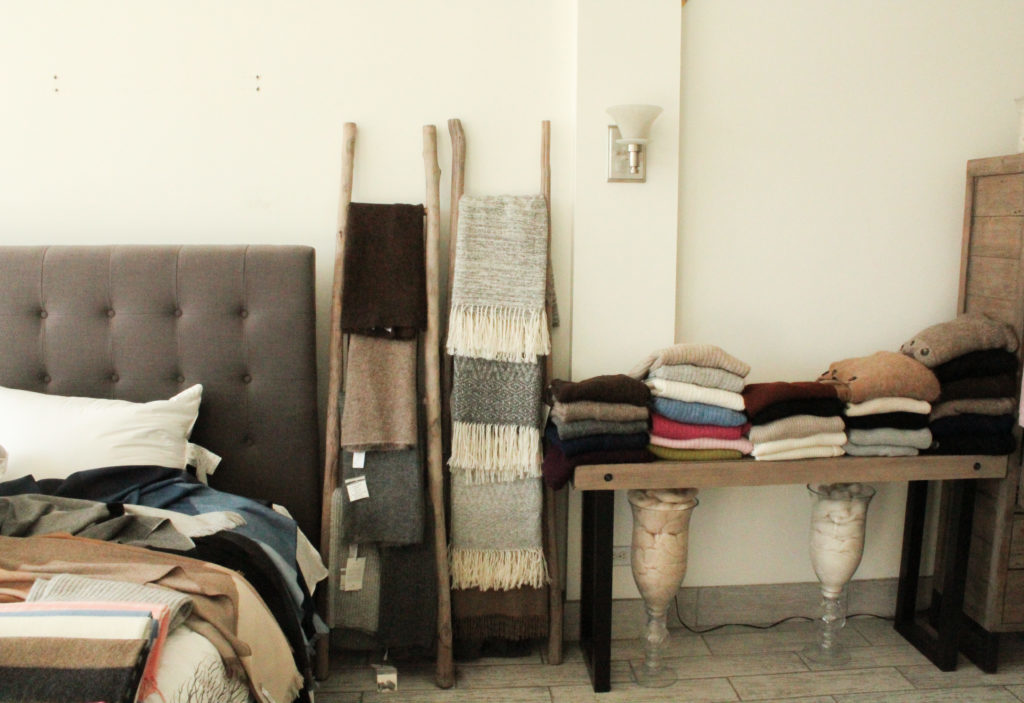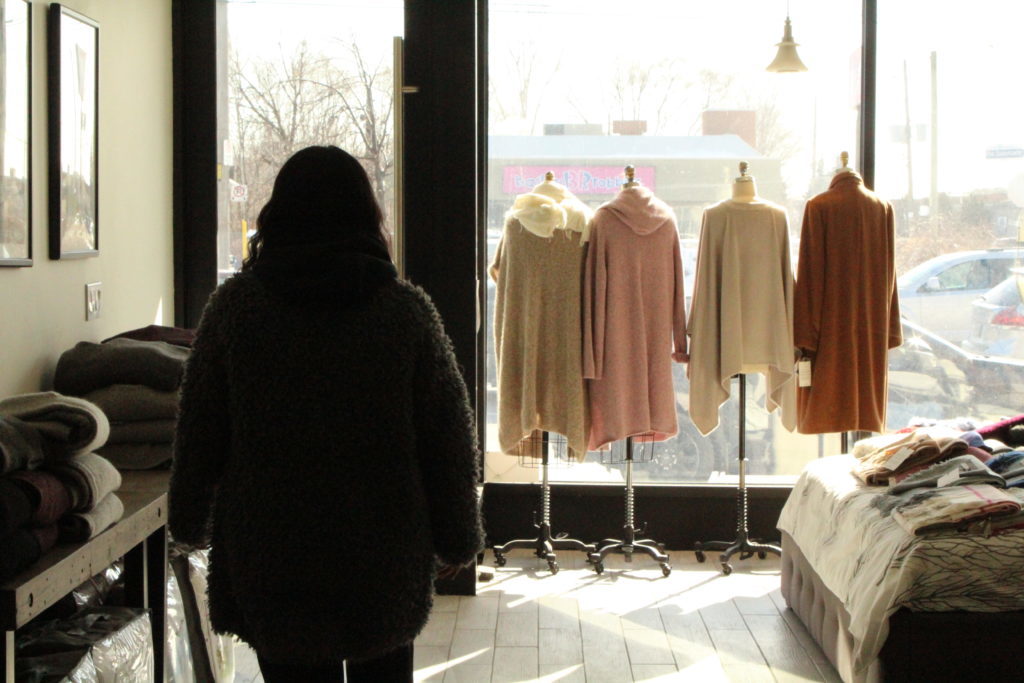 Although I have an appointment to meet her, Christina is nowhere to be found. After countless phone calls, trying to get a hold of her, she finally answers. She forgot she was meant to meet with me but she assures me she's on her way. Dropping her kids off at the pool for their swimming lessons, she makes it to the store in 15 minutes.
Christina's welcoming smile greets me and she shows me her new collection, explaining each piece, highlighting the functions of the alpaca fibre and its benefits. Each piece sparks the memory of her inspiration for designing that garment. All of the pieces have minimalist lines, neutral colours, a different cut and subtle patterns that makes every piece timeless, with a touch of uniqueness. My favourite piece is the matching brown pant and turtleneck set that has a relaxed fit, making it the perfect outfit to laze around in, while still looking put together. The new collection also includes a chunky black and white cardigan, influenced by an old pattern she admired from her mom's closet.
A recent addition to their team, Amy Lee, the only employee working with Christina, handles the graphic design elements for the website, and creates catalogues for the new collection along with the daily tasks of running the store, prepping for New York Fashion Week, photography of the new merchandise and sometimes even modelling the garments. The women have a connection that comes with ease, as they often slip into their mother tongue to converse in Korean. "We had a lot of mutual friends. That gave us more connection," says Amy. They were able to start working together as if they've known each other for years, making it a smooth transition for the both of them.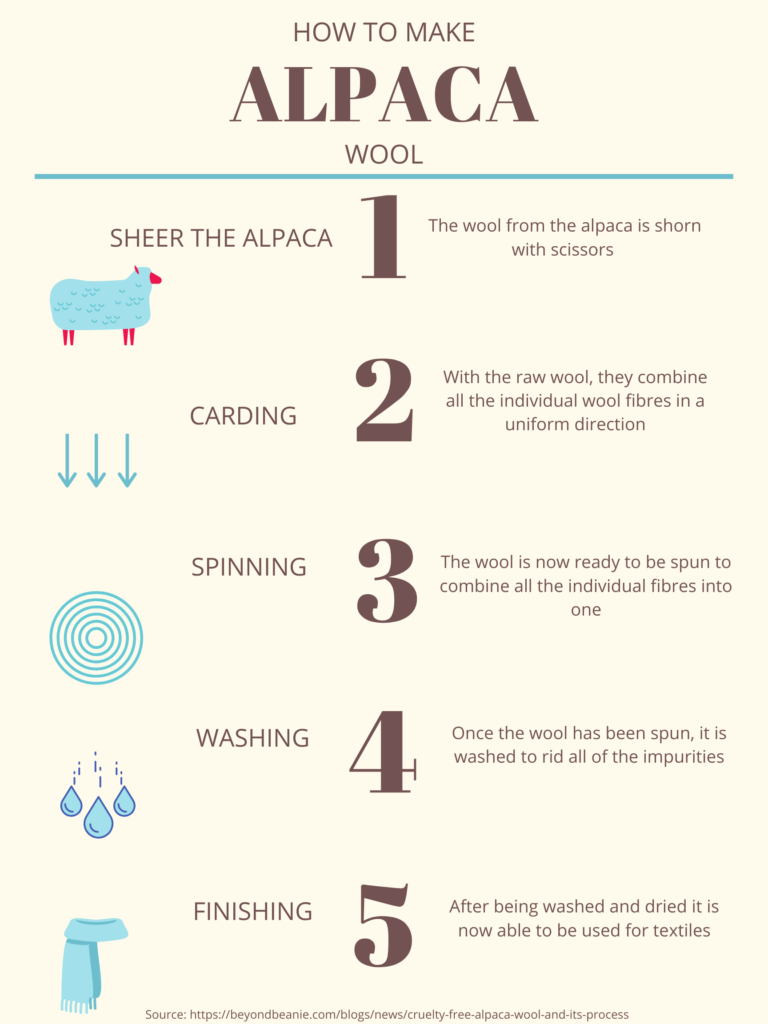 For Christina, Latierra is her dream job. She isn't bogged down by the unwanted stress that her previous job supplied, with long hours away from her kids and constant travel. As an entrepreneur, she makes her own hours, allowing her children to be part of her life during the day more than they could before. Christina is proud that her children know exactly what she does and can spot Latierra's pieces when they are out and about.
But it wasn't always like that. Before starting her own venture, she had logged 10 years as an IT consultant at KPMG. A place that made her shoulders tense, leaving her with a bad case of the Monday blues, every Sunday.
Then, tragedy struck Christina's family.
Her mom, Susana, was diagnosed with early stages of stomach cancer in 2015. After years of working, Susana had to take the time to rest and recover – her only job: not to work. Amidst all of this, Susana was gifted an alpaca duvet from her brother in Peru. She came home after her surgery, cuddling up in the duvet from morning to night, she realized that this duvet was unlike something she's ever experienced before. With all of this time on her hands, she dove deep into the web, researching as much as she could about alpaca fibres. The fibre seemed to regulate her body temperature, keeping her feeling fresh, never sweaty.
Susana decided that she wanted to go on a tour of the manufacturers and see all the factories in Peru, where alpacas are most commonly found and where her brother resides. At this point, Christina wanted to quit her job more than ever. "When my boy was born and when I returned to work, it was just too much for me to travel, to leave the kids at home and then leave for work – [it] was very stressful and hard. I think I didn't enjoy that life anymore, I was almost ready to leave the consulting industry and then I didn't know what to do," says Christina.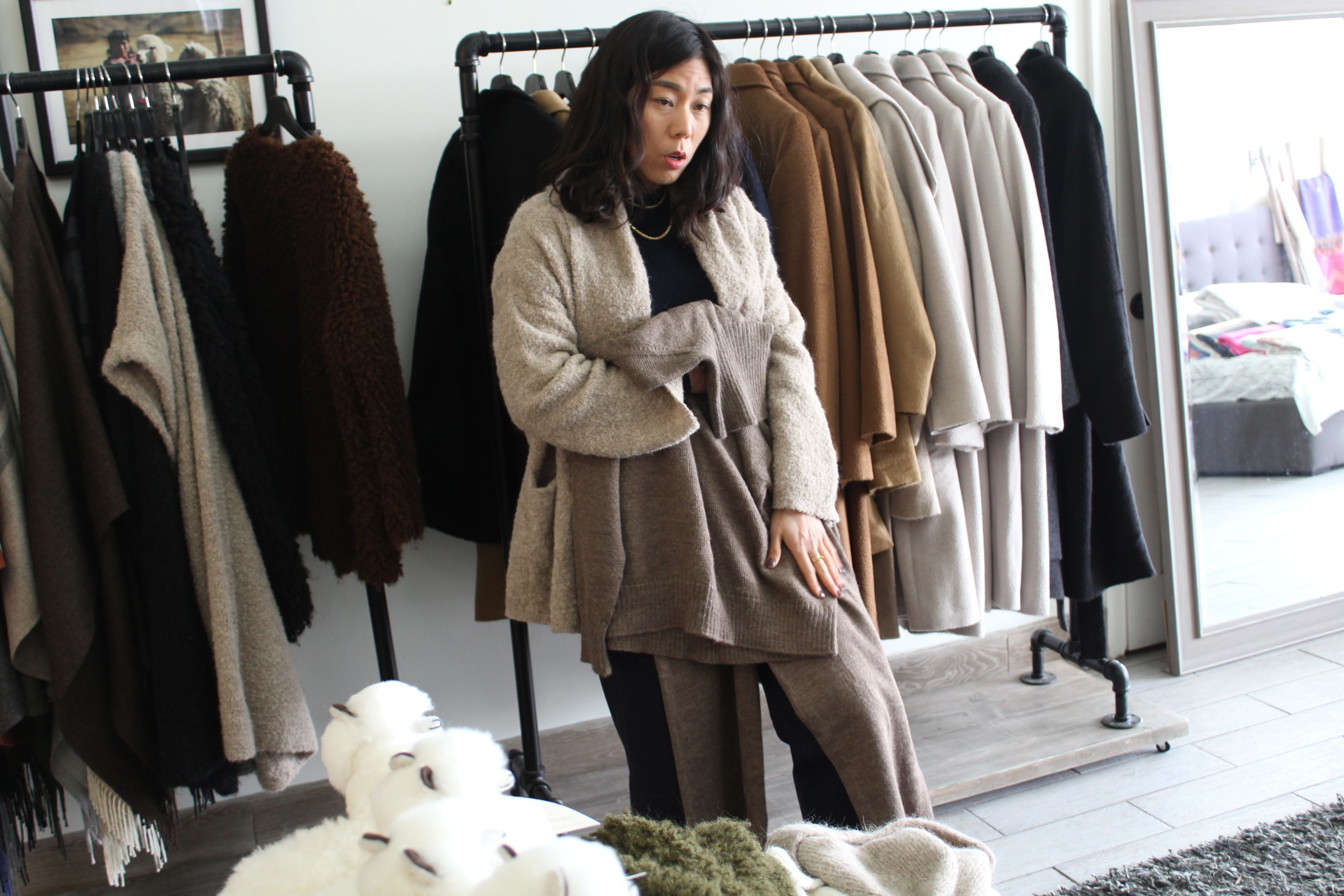 But when the option to travel to Peru with her mom came to her attention, she jumped at the chance."I was ready to quit and just go. I didn't want to go on a vacation or anything, I wanted to quit right away. I thought, maybe this is the opportunity, maybe this is the time to change," says Christina.
Outside Christina's Latierra boutique, now in its fifth year, sees a lot of traffic rushing by on the Queensway. Suddenly this sound becomes a lot more intense. The doors swing open and Lisa Simone, a customer who owns practically everything in the store, walks in throwing her arms up for a hug. Lisa's admiration for Christina and her accomplishments is no secret. "But it's true, it's true about the fibres. It's not also just about customer service; [Christina] believes, she loves her product," says Lisa.
In a world so fast-paced, racing from one thing to another, as we chat inside Christina's shop, time seems to have come to a standstill. At this moment, it's just us in the store and before we know it, all of us are wearing pieces from the new spring/summer collection. We prance around the store, learning about the design, and styling outfits with anything we could get our hands on. The store turns into our own little runway, as we have our very own fashion show.
Soon, Christina jumps at the time. She quickly gathers her things, gives us all hugs and words of appreciation for the day and flies out the door to retrieve her children, who are still at the pool with a friend.