By Jack Wise
After eyeing the wall-to-wall shelves and tables stacked with books on a quiet and chilly Saturday afternoon, a customer bundled up in a blue parka shuffles over to the counter to ask about a certain book. He's looking for a crime novel centring around politicians in Congress, and bookstore co-owner Marian Misters suggests some authors.
Misters guides him to a corner of the store lit up by a glass Victorian-style chandelier to investigate further, the creak of the floorboard interrupting the hum of classical francophone music playing on the radio in the quiet atmosphere of the bookstore.
It feels like a detective novel came to life in the mystery bookstore as they searched for the book in question.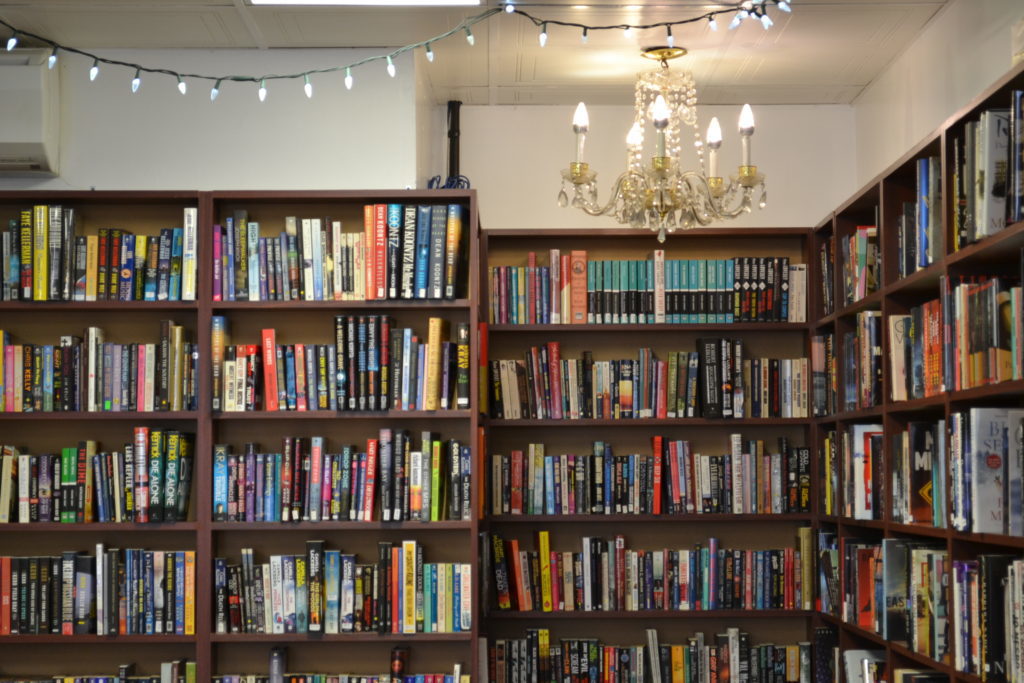 With still no luck, the two walk back to the front of the store where she probed further on the Internet. The customer gives a contemplative nod, deciding to search for the novel on his own time. Before bidding him adieu with a smile, Misters asks him to call in when he finds out about the novel, wanting to know how the search worked out.
The Sleuth of Baker Street bookstore is a haven for mystery and crime writing novels that has been in business since 1979. It's the only one of its kind in Toronto and one of few still standing in Canada. Through its longevity, this independent bookstore has fostered and re-invigorated a love for mystery and crime writing for Torontonians, Canadian mystery authors and its owners alike.
The original intention wasn't to open a bookstore specific in the crime writing genre. Misters and business partner J.D. Singh had stable careers as accountants but seeing the realities of a recession striking in the early 1980s, they knew they wanted to take charge of their careers. To make that a reality, they decided to run their own business. Flipping through the business classifieds of The Globe and Mail, they found the independent bookstore for sale. Walking into the original location on Bayview Avenue, Misters felt it in her bones that it was the one.
"It could've been anything," she says, pausing to reflect on the endless possibilities, but years later they remain booksellers with a developed passion.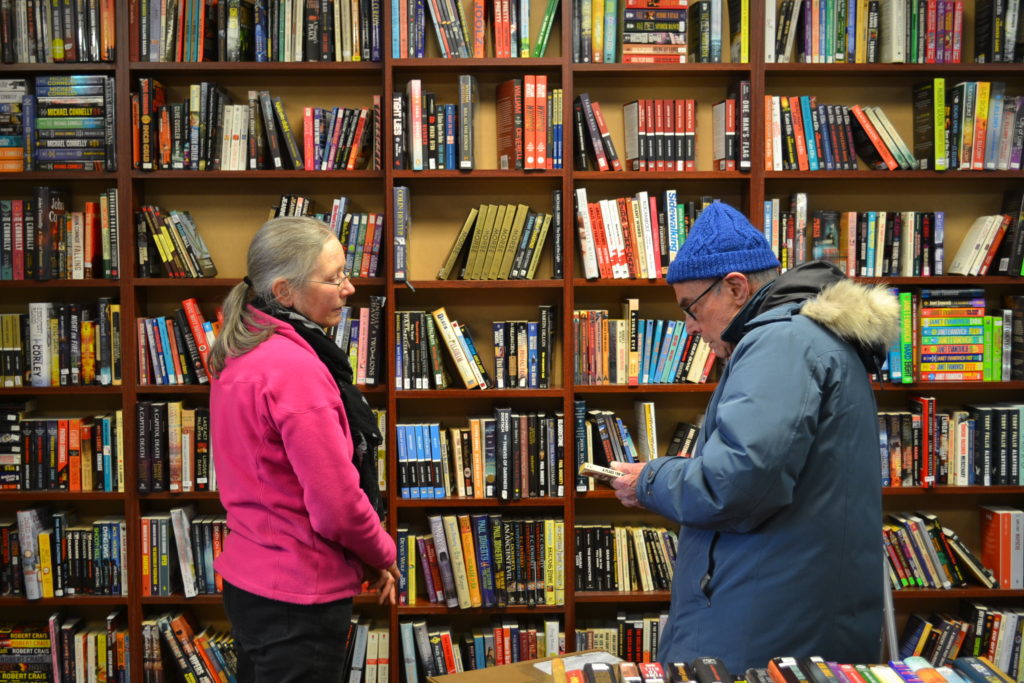 They've formed a "phenomenal friendship" with the mystery genre's writers and enthusiasts by establishing deeper connections through books, notably with customers who frequent the bookstore. In an online era, Misters noted how they make people happy by recommending books through a face-to-face interaction, compared to suggestions on sites such as Amazon.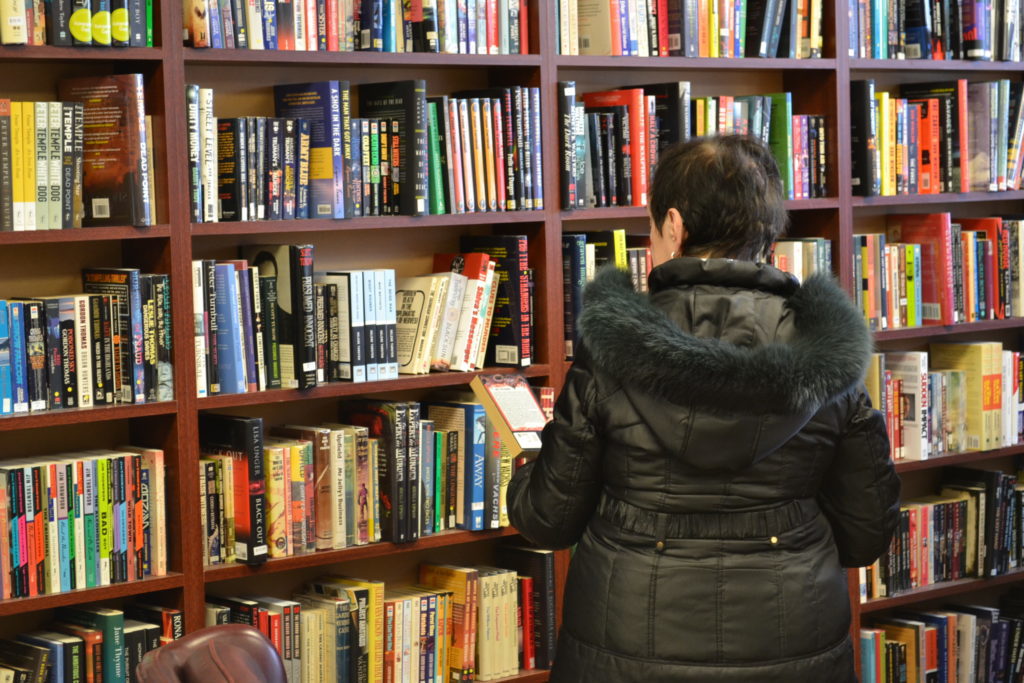 Just over 38.1 per cent of Canadian booksellers are considered micro, defined as small businesses with one to four employees, according to Innovation, Science and Economic Development Canada, and across the industry, 24.2 per cent of bookstores lost over $30,600 in 2018, indicating a potential hardship inflicted by larger, online booksellers.
Misters gets up on a step-stool to fetch two picture frames accenting the shelves brimming with books. She looks at them with a reminiscing glance, transporting herself from the present moment to a time long past. With a ginger touch, her fingers graze the gold framed photo before turning to the other.
The photos captured moments of authors doing signings at the bookstore with Misters and Singh smiling next to them. These two in particular feature British crime writer P. D. James who visited in November 1997 and Michael Connelly, an American crime reporter at the Los Angeles Times turned full-time crime novelist.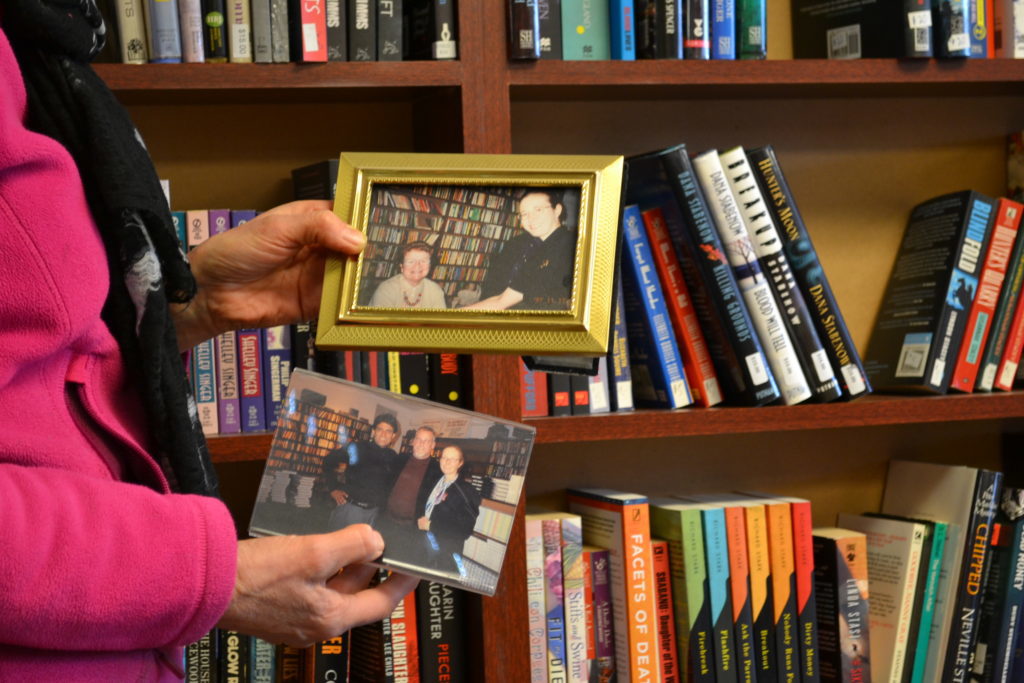 From time-to-time, the bookstore hosts readings and signings from various local and well-known authors within the crime writing genre, providing a space for writers and customers to meet and interact.
Significantly, exposure comes through the association that ties together crime writers, independent booksellers and fanatics – Crime Writers of Canada. The executive director of the organization, Alison Bruce, says Misters and the Sleuth of Baker Street have worked with the organization since its founding.
"They were one of the first bookstores to really support Crime Writers of Canada almost from the get-go," she says, adding that they've championed its authors and organization as a whole.
Because it has been open so long, Bruce says the Sleuth of Baker Street is an epicentre for crime writers, readers and booksellers with a "vested interest in the genre."
"That's terrific because, really, we're looked at as pulp fiction," she says. "We're not given the same status as what's considered literature."
The connections formed at book signings are vital to create an all-encompassing atmosphere between emerging authors and readers, the executive director of the crime writing organization feels.
Crime writer Louise Penny feels that such an environment can be found at the Sleuth of Baker Street. Having received support from the bookstore since the start of her career, she feels it provides a "symbiotic" relationship between bookstores and writers.
A "common joy" forms between readers, writers and sellers in the Sleuth of Baker Street through the store's, "love [of] the communication and the connection with people who feel the same way, who share their passions," Penny says.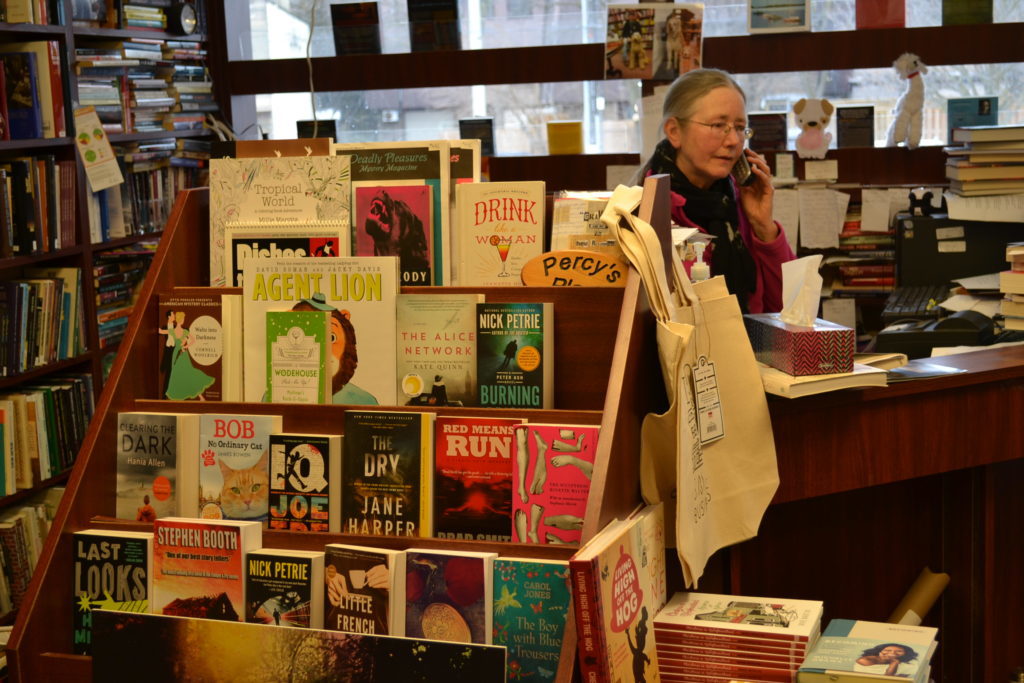 After four decades in business, the Sleuth of Baker Street has spurred a spirited passion for crime and mystery writing, becoming a beloved gem for its specialization and host of a tight-knit crime writing community with a human face.
"If we can pick the right book for you, you're going to have hours of enjoyment," Sleuth of Baker Street co-owner, Marian Misters, says. "We've been doing this for 38 years. It's become our passion."