By Natalie Michie
Fiona Watt, like many students, was a little lost in university. After switching from accounting to a business major, she often wondered what she was going to end up doing. What she did know, however, was that she wanted to run her own business, and be her own boss.

"Could you imagine me as an accountant?" she says, laughing while sitting on a magenta crocheted couch in her 250-square-foot boutique. The shelves are filled with refurbished knick-knacks, from painted plant holders to kitchenware items such as glasses and teapots. The boutique is about the size of a single car garage, and the interior of the shop is cluttered yet cohesive.

"This basically feels like my home," she says. She recalls how a night earlier, after she closed the shop, she sat on this very couch smoking a joint with another business owner in the neighbourhood.

But getting to where she is now, she says, was not easy.

Watt is the owner and sole employee of The Apartment, which she describes as an "unconventional" vintage furniture and home decor boutique. Since its opening a year and a half ago, The Apartment has been a one-woman show with Watt as the headliner.

The 25-year-old credits little to her five years at Ryerson University. Pursuing this career has been challenging; everything she has learned about running a successful business, she says, she has learned by doing.

The boutique is small, but no space is wasted. The outside is painted in a uniform pastel pink that stands out on the otherwise dim-looking street. A large window that occupies the storefront features displays that Watt is constantly changing. The aroma of campfire-scented candles fills the inside of the shop. Lamps, carpets and other home decor items are mounted on the walls, the floor, and even hang from the ceiling.

In such a small space, certain pieces of furniture can take up the entire shop, and when someone buys a large item, the decor of the boutique must be completely revamped. "Things are always coming and going, so I'm constantly having to rearrange the shop and shift things around," says Watt. "At least once a week I reorganize the shop." This reality has the effect of making each visit to The Apartment feel like a new experience.
Watt is the human embodiment of her East Chinatown shop. Her shoulder-length faint-pink hair perfectly matches the hue of the boutique's exterior. Almost every item in her shop has been purchased and refurbished by her.

The young entrepreneur has decorated the inside to mimic an actual apartment, and despite the sign outside introducing the name of the shop, the small interior and homey feel has left potential customers puzzled.

"Some people seem to be quite confused. They say, 'Is this a store? What is it?'" says Watt. "People walk by and see me working in the window and sometimes think it's an art installation rather than a shop."

Watt says it can be discouraging when customers pop their heads in, look around, and then head out. She wants people to want to spend time there.

"I like when people come in and just make themselves at home," she explains. "They'll start opening things, poking around, and trying to see everything that's here. They'll make themselves comfortable on the couch. They want to understand what it's all about."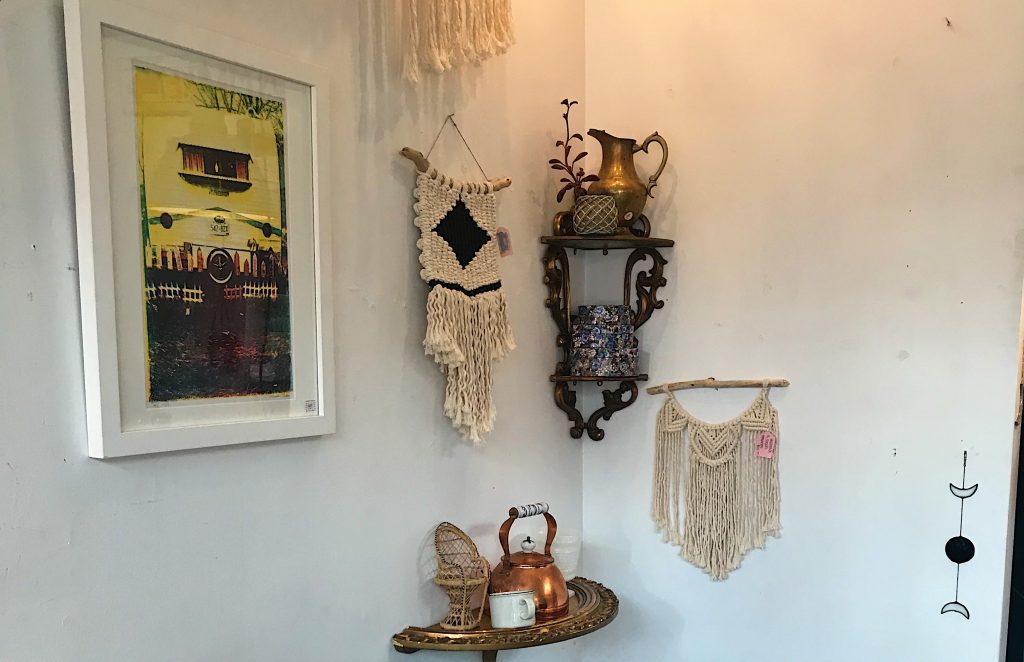 To appeal to the clientele she's seeking, the millennial has turned to social media. She uses her boutique's Instagram, which has over 4,500 followers, to market her store. She credits her online presence for bringing in clients during months where it is too cold to rely solely on foot traffic in the neighbourhood.

"It's nice to see it physically work when someone walks into the store and says they came from Instagram," says Watt, who posts multiple times a day.

Along with posts onto her feed, Watt also makes live Instagram Stories. She records herself talking about items for sale, her projects and her life. In addition, she posts clips of herself answering questions to interact with her followers. As a self-identifying introvert, this does not come naturally to Watt.

"I sit here and remake a video, like, four times before posting it on my story because I feel like I'm acting weird," she admits. "I try to act like I'm talking to a friend when I make my stories but I do get anxious."

She says this is a marketing tactic she's taught herself over the past year and a half while running her business.
"I went to school for business and they didn't teach this," she says. "They didn't teach about social media marketing and content creation."

Watt credits only one course in her five years of study — the one in which she learned how to create a website — with being useful to her in her chosen career.


Looking back, she says her non-traditional decision to jump right into running a shop has come with challenges, both personal and financial.

She graduated from Ryerson University in August 2018. In the final year of her degree, she was juggling school, setting up the shop, and working. But school and her corporate job didn't fuel her passion, and once she took on her shop, she wanted to focus all her energy on building her business.

"I saved up first and last month's rent and took a chance," she explained in an Instagram Story.

Even though she hated her corporate job, Watt says now she wishes she had spent more time there. She quit hastily to run her store, and is now dealing with financial issues related to credit card debt.

Starting a business from the ground up requires a lot of attention to financial matters. But this former accounting student says the thought of finances and bills makes her anxious. Luckily, her sister, who is an accountant, is teaching her how to manage her money.

"I go over to [my sister's] place and lay on her bed while she scolds me for my finances that month," she explains. "She'll say, 'Fiona! Why did you have 45 transactions in one month?' and I lay on her bed and just accept it." This has become a routine for them.

Watt's monthly income from the shop ranges between $2,000 and $4,000. With this income, she pays $2,037 per month for rent and utilities, while also paying off her debt.

"Because I have such small square footage there are limits to how much I can sell," Watt says. To ensure that she has some money coming in each month, she does upholstery projects, design consultations and even dog walking on the side.

"I do all that but then I get to the point where I'm running out of time," she explains. "I can have four revenue streams, but there are still only seven days in the week."
Watt says she is thankful for her boyfriend, who pays their rent at home while Watt pays for her business. Their lifestyle is not glamorous, but they're okay with that.

"I don't mind struggling," she says. "We are so bare bones at our house. We buy our dog food and groceries and that's about it."

One of Watt's personal challenges, however, has been dealing with doubt from others.

From strangers walking into her shop giving her unsolicited business advice, to people often assuming that her store is brand new, Watt says she feels like she's not given much credit because she's a young woman.

"It got to me a lot in my first year of business but this year I just can't let those kinds of things get to me," she says. "I just have to move on and get over it, I think."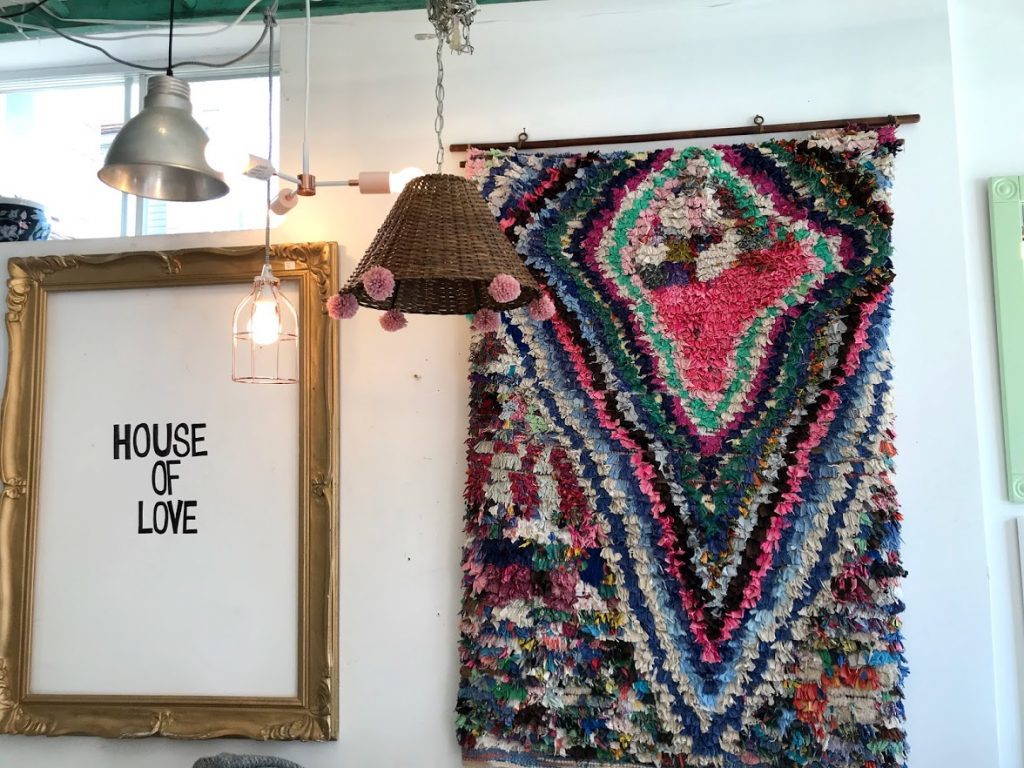 Watt is looking to expand her store's reach online and has a long-term goal of becoming a small business consultant. She says she loves the community of small business owners nestled on Gerrard Street East, and credits a lot of what she's learned to her entrepreneurial peers.

Still, she's open to any possibility, even that of failure.

"If I were to close my door tomorrow, I would consider this a success because of everything I've learned and all the experience I've gained," Watt says.

Video