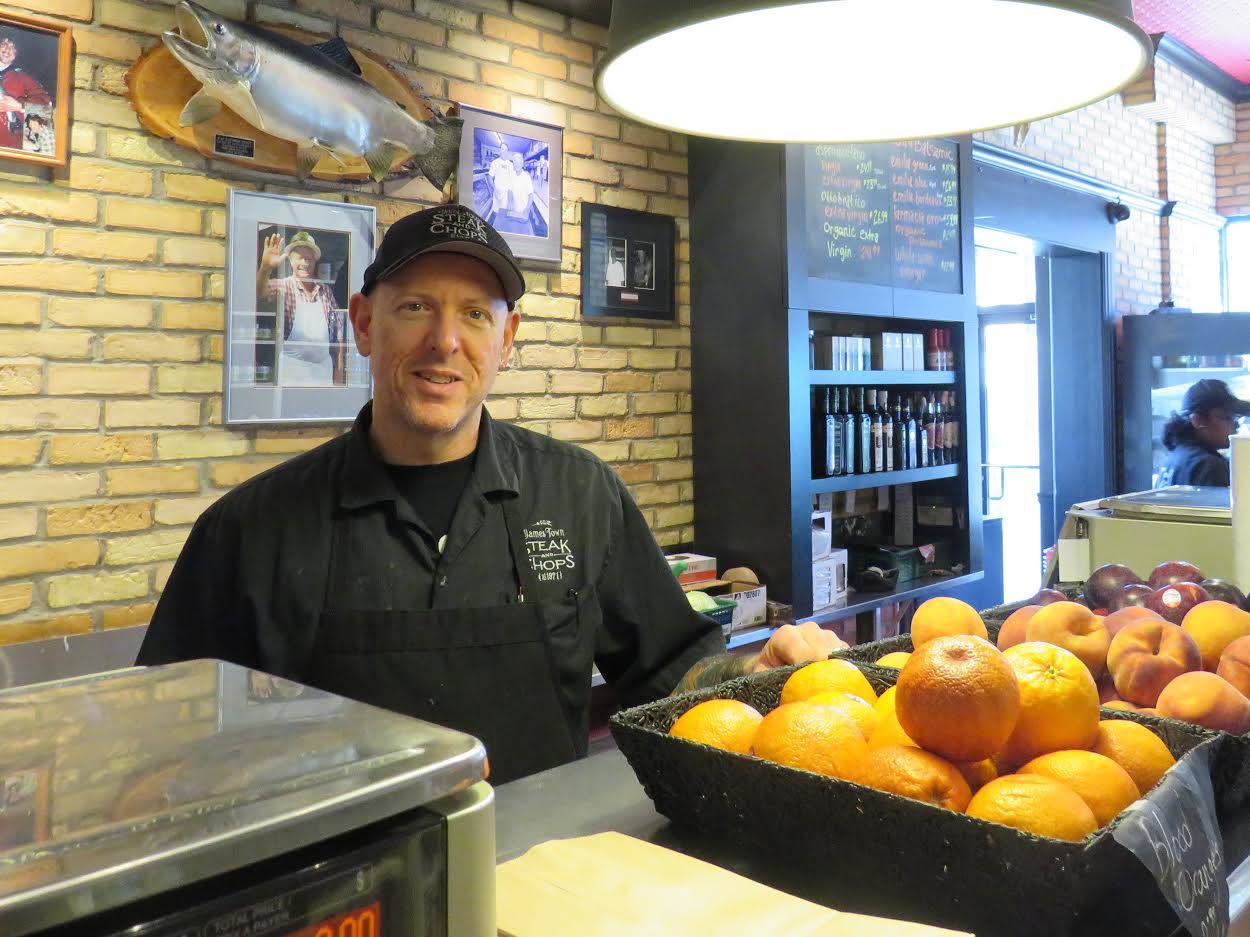 Mark Michelin, head butcher and owner of St. James Town Steak and Chops on Saturday, March 23, 2019 (Manus Hopkins/T·).
By Manus Hopkins
On a busy Saturday, Parliament Street bustles with city life as horns honk and chattering conversations can be overheard in passing. Among several stores, restaurants and houses, one black building stands out, partially due to huge, unmissable red letters reading "butcher" and "deli" on its outside walls. St. James Town Steak and Chops has been one of the area's prominent independent businesses for several decades now.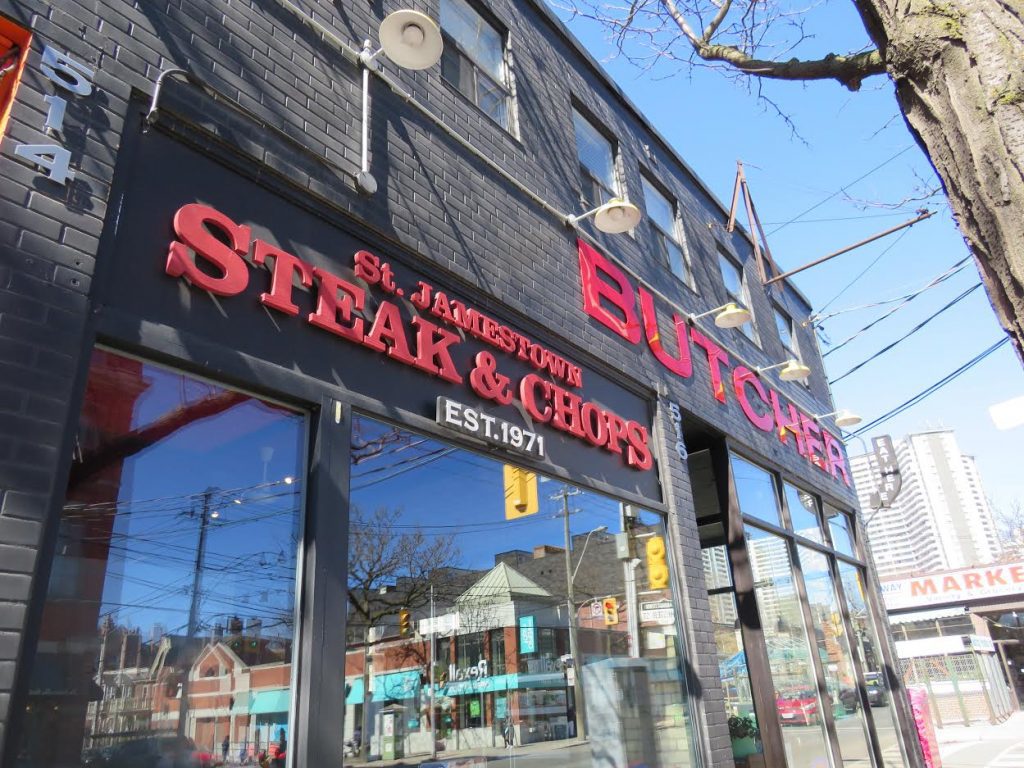 The store may be dark on the outside, but the inside is anything but. It's fairly spacious, but still full of people milling about. Some are in and out with specific and familiar orders, some take more time to look around, and others sit down leisurely for a sandwich and coffee. The cheerful staff have their hands full at all times, most noticeably one tall man with sleeve tattoos peeking out from his uniform black button-up shirt. Mark Michelin is back and forth behind the counter constantly, serving and ringing up customers as quickly as they come, and making sure he says goodbye to them on their way out.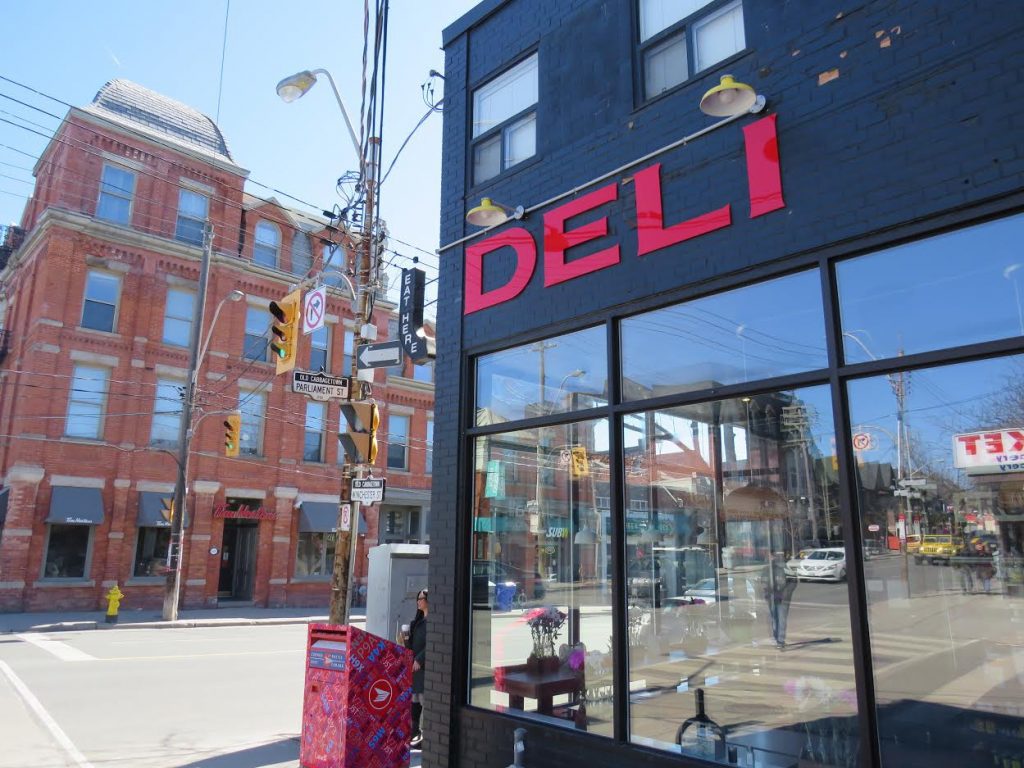 The shop is split into two sections, as the signs outside indicate: a butcher shop and a deli counter. The former portion has a counter running along the length of its walking space, with all kinds of fresh meats–homemade specialty sausages, hand-smoked organic salmon and fresh-cut chicken, to name a few–displayed behind glass. That's not all they've got though. Breads, produce and desserts can be found on the shelves as well, making the store able to provide its customers with entire meals if they want.

On the other side of the shop, the deli counter has a full restaurant-sized menu, serving sandwiches, wraps, salads, baked goods, quiches, soups and stews, all with fresh organic ingredients. They even serve fair-trade coffee, and despite being tied to a butcher shop, carry vegetarian and vegan options too. The menu board is a chalkboard mounted above the counter with the menus items handwritten on it, and some little drawings here and there to go with them. It's a nice little personal touch, rather than having screens in its place.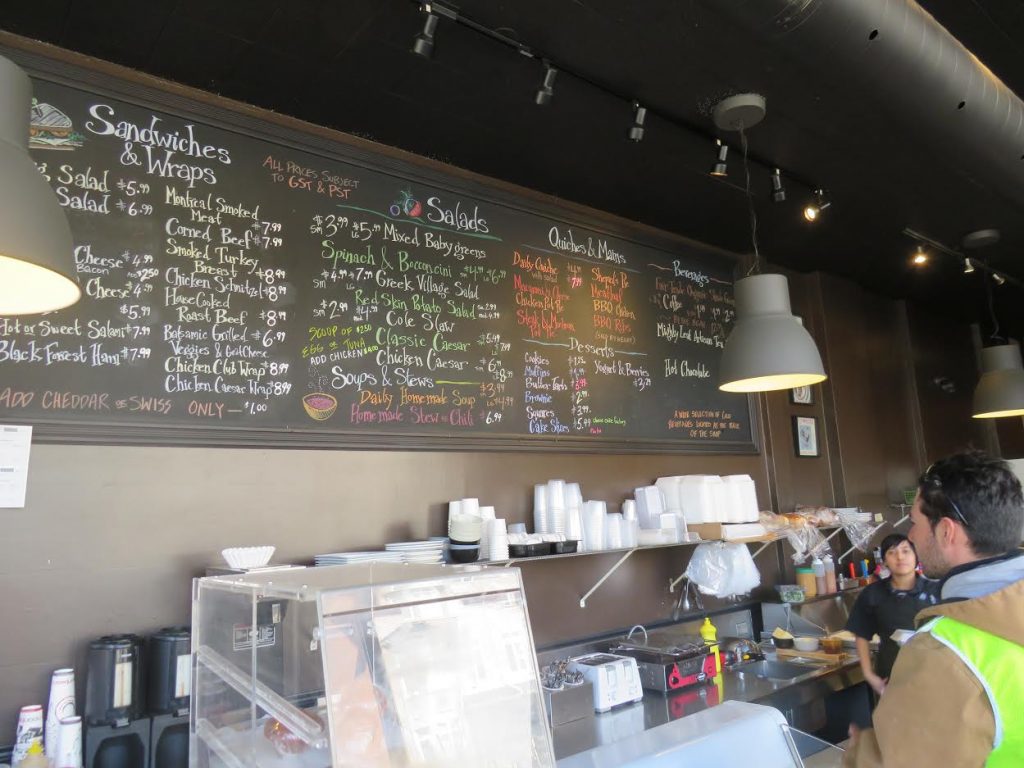 The shop is busy, but not as busy as it gets, and luckily Michelin is able to leave operations in the hands of his staff while he sits down at a bar counter for a chat.
The business was always a part of Michelin's life growing up. A few years after it was opened, Michelin's father was asked by a good friend, who Michelin considered his uncle, to join him in running the store as his business partner. Eventually, the store would be left in the hands of Michelin's family, who have run it for around 30 years now.

Michelin' parents and younger brother all worked in the shop throughout their lives, but being the only surviving member, Michelin operates the shop himself now as the owner and head butcher. In the nearly 50 years since its opening, the store has never changed locations. Open seven days a week, from 8 a.m. at the earliest until 7 p.m. at the latest, the butcher and deli shop is almost always alive with community members flooding in and out.

For Michelin, running the shop requires long work hours and endless dedication.

The longest days start with a trip to the Ontario Food Terminal. Picking up the food he needs and getting to the shop in time to open means Michelin has to get up at around 3:30 a.m. Once he's made it to the store, he spends the day running around–almost literally–from open to close, then shuts down the shop and leaves around 8:30 or 9 p.m. After getting home around 10 p.m., he'll get up the next day and repeat the process.

While Michelin focuses on keeping his family's business alive, the area around it is rapidly changing.
The community just east of Toronto's downtown core is filled with small, independently-run businesses. On Parliament Street alone, alongside the butcher shop and deli, there are specialty cafes like Absolute Bakery and Cafe Olya, as well as a health food-focused grocery store called Cabbagetown Organics. High-rise modern condos loom on the horizon over the small brick buildings that characterize the neighbourhood, and conglomerate grocers like No Frills and corporate coffee chains like Starbucks have crept their way into the area.

The increasing gentrification of the area in which Michelin's shop is located doesn't make him worry about losing business.
While some may see these bigger businesses as competition, Michelin is confident that his regular customers will remain loyal, and he replies without hesitation when questioned on the topic, saying he operates a different market than the chain stores. The clientele his store attract aren't the type who would be settling for processed meats, even if they are marginally cheaper.

According to Michelin, another one of the big reasons shoppers would choose businesses like his over the large corporate entities is the personable service that his shop offers and the chains lack.

"You have more interaction with people," he says, after taking a moment to consider. "You actually have someone to serve you. A lot of grocery stores now even have self checkouts and stuff like that. They don't seem to care if people are there to serve you or not."

Michelin's staff have an air of friendliness about them, making the shop feel much more welcoming. Michelin himself is very approachable, even when one of his employees teases him for not smiling for a photo. He has composed demeanor, a serious work ethic and is devoted to upholding his high standards.

"The quality we have is a lot higher than any [name-brand grocery store] or anything like that," he says.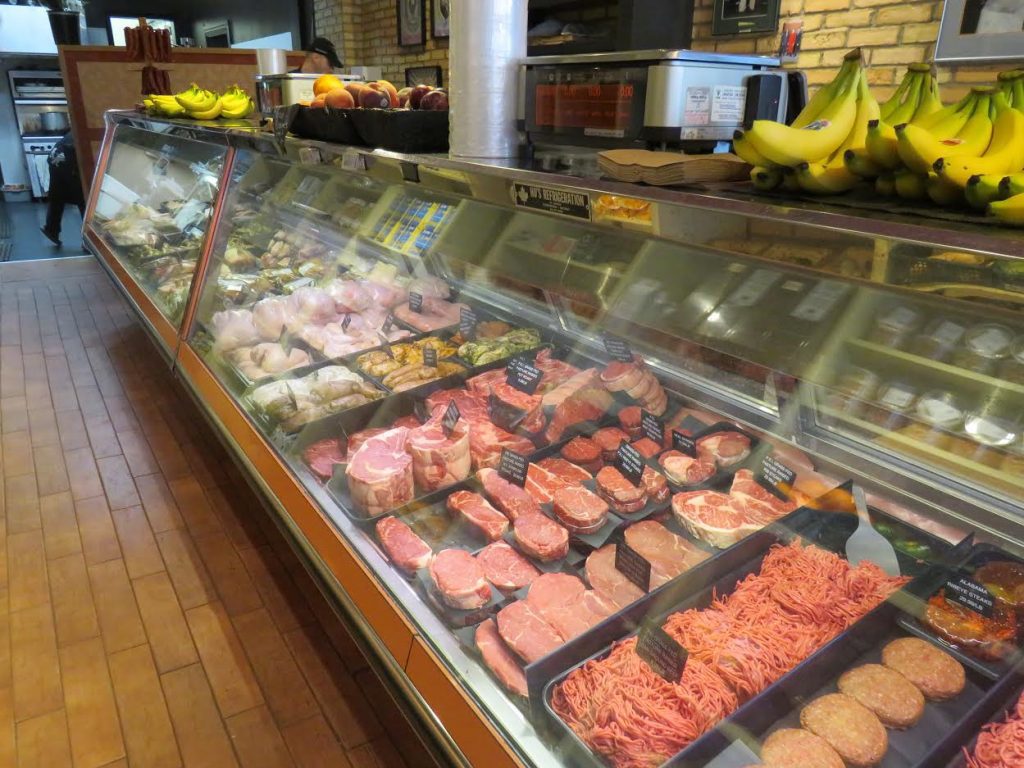 St. James Town Steak and Chops is located at 516 Parliament Street.
Watch below a short video on another one of Moss Park's independently-run businesses.