By Allissa Hibbs
At 9:30 a.m., on a Wednesday morning, dozens of people rush in and out of the high-ceilinged studio. Steel bars run along the roof; a yellow line encircles the cold concrete floor. As workers wearing bright yellow hard hats trek sheets of plywood in through a garage door, a winter breeze sets wood shavings on the floor to flow around the room like tiny dancers. The fresh smell of pine permeates the air.
Dimitrios (Jim to his friends) Mirkopoulos buttons up his brown suit jacket. The sound of a hammer clanks a nail and it echoes through the room along with a litany of greetings: "Morning," Mirkopoulos says to each set worker in turn. "Morning. Morning"
On the set rises a vintage style house made of plywood. Each wall is painted light red and on one, a picture hangs of a mountain in the distance. The far corner behind the home, is designated for the plants. A woman stands cutting branches from a tree. The faint smell of pollen tingles through the nose of a young man, wearing a black sweater and light washed jeans, causing him to sneeze. Three men are crouching at the bottom of a window, while the other is down the makeshift hall.
"Is it working?" a man asks. "No, we don't have power out here yet," another replies. Just outside the studio door stands a rack of bright red hooded cloaks, white bonnet caps and black shoes. The sign on the door says, The Handmaid's Tale.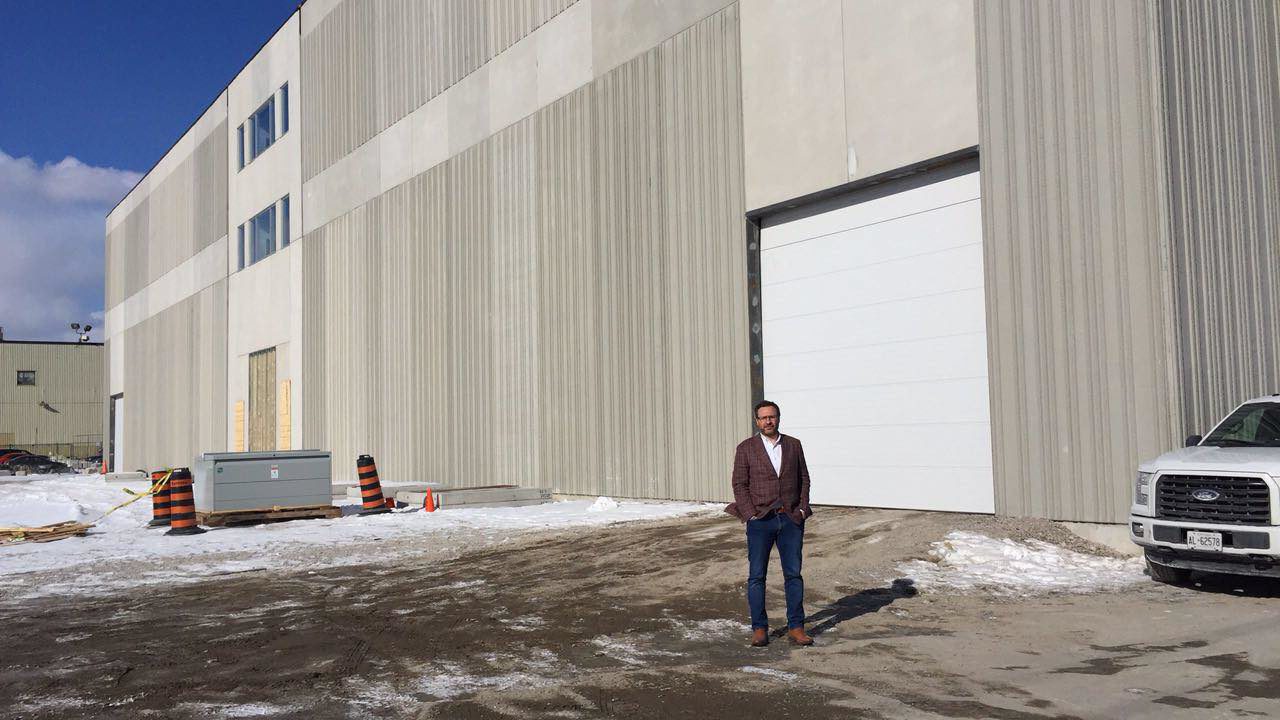 In 1968, Mirkopoulos's late uncle, Nikolaos "The Greek" Mirkopoulos, traveled to Canada from Greece. With his two brothers, Larry and Steve Mirkopoulos, Nikolaos Mirkopoulos set out for a new life and bigger opportunities. The Mirkopoulos family began as contractors with their first family business: Toronto Contractors. They rebuilt and expanded many buildings across the GTA.
"Being from a construction family, this business was something I was predestined to get into. I love the physicality of space and buildings and construction," says Mirkopoulos.
"We are a little bit crazy when it comes to construction. We love to under-promise and over-deliver."

In 1988, Nikolaos built the first Cinespace film studio in Canada; and later another in Chicago. In 2009, the Etobicoke Cinespace location emerged from an old glass factory and Jim became vice-president.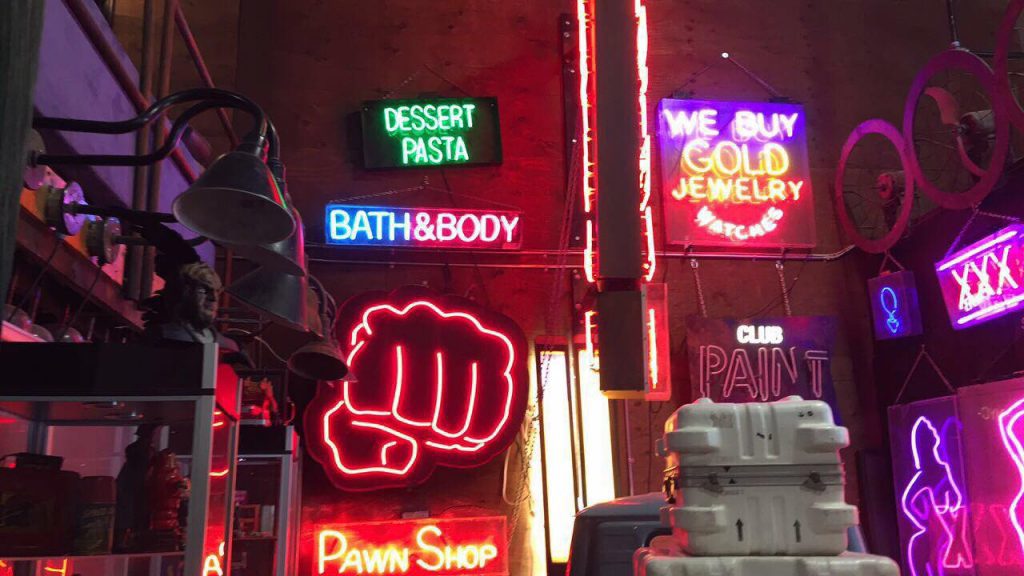 Today, Cinespace has one million square feet, three locations in Toronto, with a fourth opening in April 2019 on the grounds of Cinespace in Etobicoke and a fifth in the summer of 2019, in Port Lands Toronto, thanks to a multi-year Netlifx lease. The company has helped make Ontario (according to the provincial government) the biggest North American film and Tv production after California and New York.
Jim says his passion for continuing his late uncle's business merges two childhood passions: the construction aspect, and a love for film.
"Since I could remember I have been a consumer of screen-based content. As I grew up, my first rented movie was Star Wars from the library on Super 8 film; but it didn't fit on our little Super 8 projector. When someone did a small edited version on a single reel, my love for the job went off from there," says Mirkopoulos. "From renting VHS tapes from the video store and now here, working with film. I have always had a love for the cinematic arts."
Jim walks down the long corridor of Cinespace, to a coffee counter near the main entrance. On the dark grey, blue-lined unfrayed carpet, seven frantic-looking men and women wheeled white-boards into a writing room, while in the distance, a man hauls a metal ladder that clanks and clicks against the hammer in his worn leather tool belt.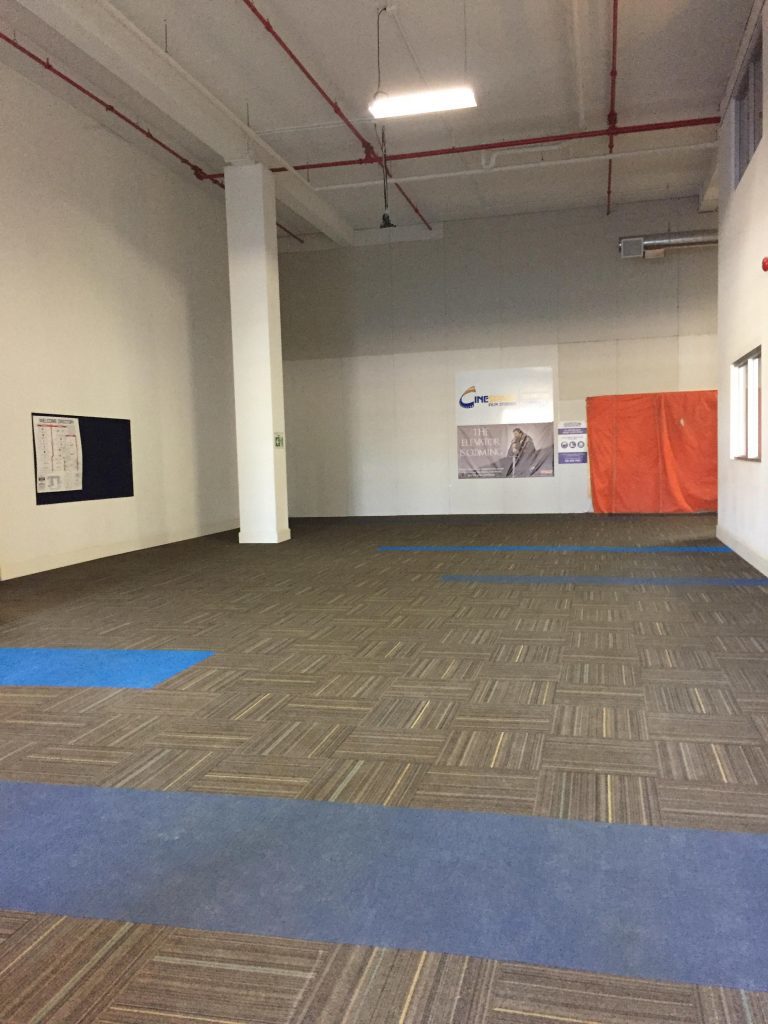 A woman is standing behind the coffee counter. "Hello, what can I get you?" she asks everyone who walks by. The sound of grinding coffee echoes through the long hallway of the entrance. The smell of coffee fills the room as she grinds the coffee beans. Mirkopoulos walks up to the cleaned counter top and orders an espresso shot. In thirty minutes, Mirkopoulos he orders a second. Maybe he needs them; he never seems to run low on energy, despite six children and the family business continuously expanding.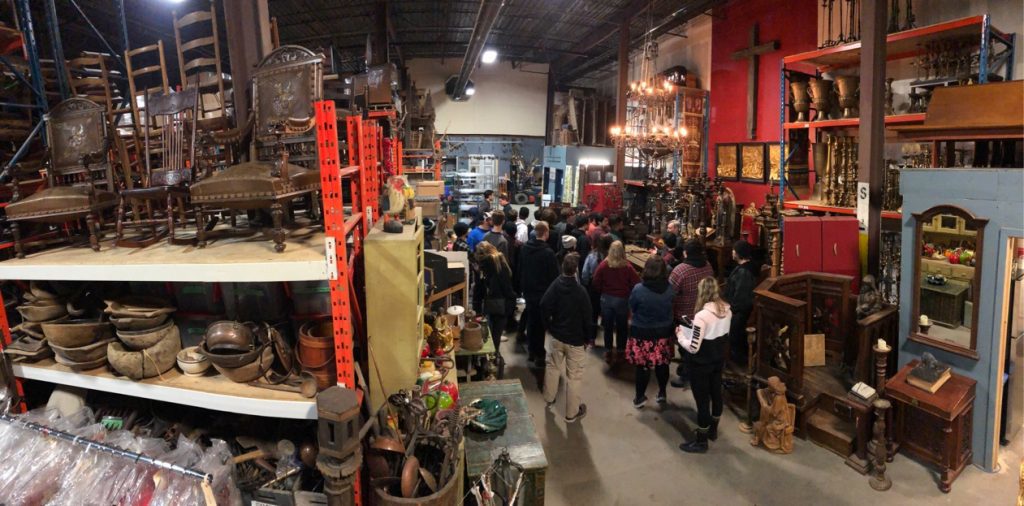 Thirty years ago, Uma Thurman, 17 years old at the time, starred in a John Boorman film Where the Heart is, produced in Toronto's lone Cinespace. Now, the twelve-studio film space in Etobicoke, one of the largest in Canada, hosts stars like Elizabeth Moss, Alexis Bledel, Robert Sheehan, Tom Hopper, Ellen Page and Anna Diop, working on the television series The Boys, The Handmaid's Tale, Good Witch, Titans and Umbrella Academy.

J. Miles Dale, a Toronto-based producer who last year won an Oscar for the Academy Award for Best Picture The Shape of Water and current producer of The Strain, is a long-time client and friend of Mirkopoulos. "It doesn't feel like I am doing business with anyone. I feel like I am an honorary cousin," says Dale. "They are considerate of the community and great relationship builders. They are always interested in promoting talent. Here is my first stop, always," says Dale.

John Weber, current producer of The Handmaid's Tale, who has been in business with Mirkopoulos for ten years has become friends and great partners for one another.
"I have said this many times, they are the best partners we could ever have being producers. To have a good family run business. We have never had a problem that they couldn't solve," says Weber.
"We bring every show we possibly can here. Truthfully the family is amazing."