By Erica Hemingway
Since starting up the first female-run, all-women's boxing club in Toronto 23 years ago, Savoy Howe has taught women of all ages, shapes and sizes how to box – including survivors of violence, and people in the LGBTQ2 community. With Howe as the head coach, for these boxers, Newsgirls isn't just a gym. It's a place of empowerment and strength – and for one member, Newsgirls has saved their life.
I was first plummeted into Savoy "Ka-Pow" Howe's world when she offered to teach me how to box instead of doing an interview.
I have never laid a hand on anyone in my entire life; this was hardly my scene. But Howe gently disregarded my excuses, and told me that she'd walk me through the whole process.
"Why don't you come down to box and see what this place is really all about?"
At The Toronto Newsgirls Boxing Club, you're met by a loud buzzer and warm, firm handshake from Howe.
"Welcome to my playground for hitting things," she greeted.
The first thing Howe did was ask for my pronouns and my boxing name. Hers was "Ka-Pow." There was a nurse who went by "Stitches," a writer who goes by "Paper Cut," and a survivor of a motorcycling accident called "Whiplash."
I went with "Red Alert" because of my red hair. Howe then turned to the gym and shouted, "Hey, everyone! Look, it's our new member, Red Alert!" — and just like that, I was officially part of Howe's community.
During warm-up, with classic rock music pulsing against the exposed brick walls, I began chatting with some women and asking them why they started at the gym.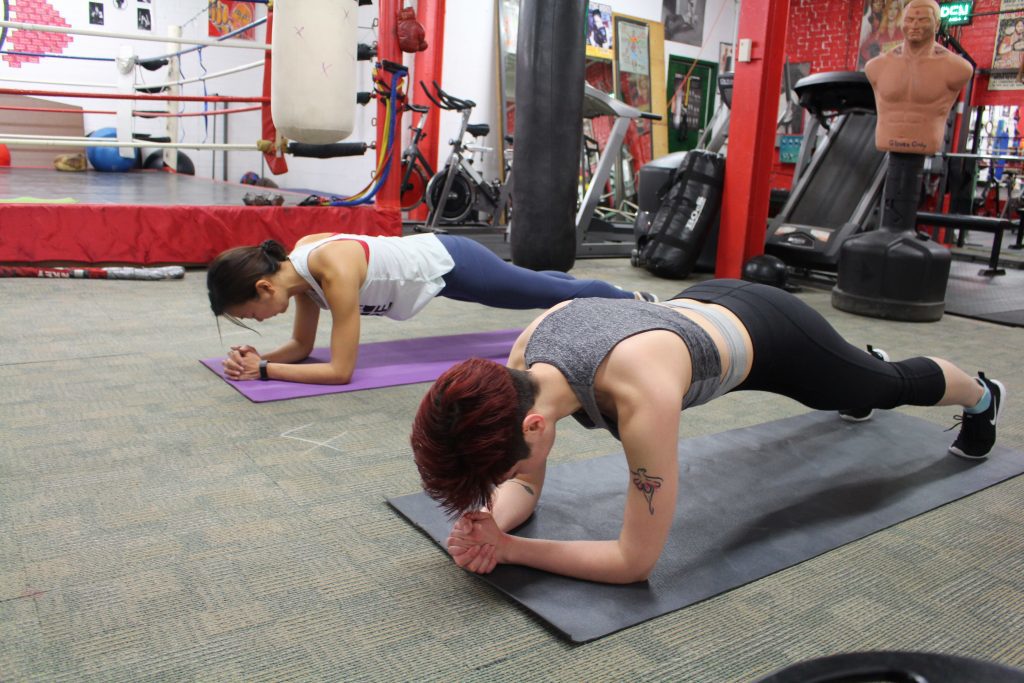 "I started coming here on and off, and then I found myself in an abusive relationship and I disappeared for awhile," said one woman, whose boxing handle is Raven. Her voice was soft, careful.
"My brain just said, 'You need to fight. You're going to die if you don't get out of this.' So I walked back in and I told Savoy what was happening. I told her that I didn't need a saviour, I know what to do, I'm just here to start getting the courage to get out."
She credits her decision to come back with saving her life.
"This man almost stabbed me to death, and in that moment, I remembered a move that Savoy taught. She uses these funny little quips when she trains to help evoke emotion and visuals to understand the moves. So for one lesson she goes 'I said sit DOWN!' while showing us a maneuver."
Raven demonstrated, making a fist and punching firmly towards the ground.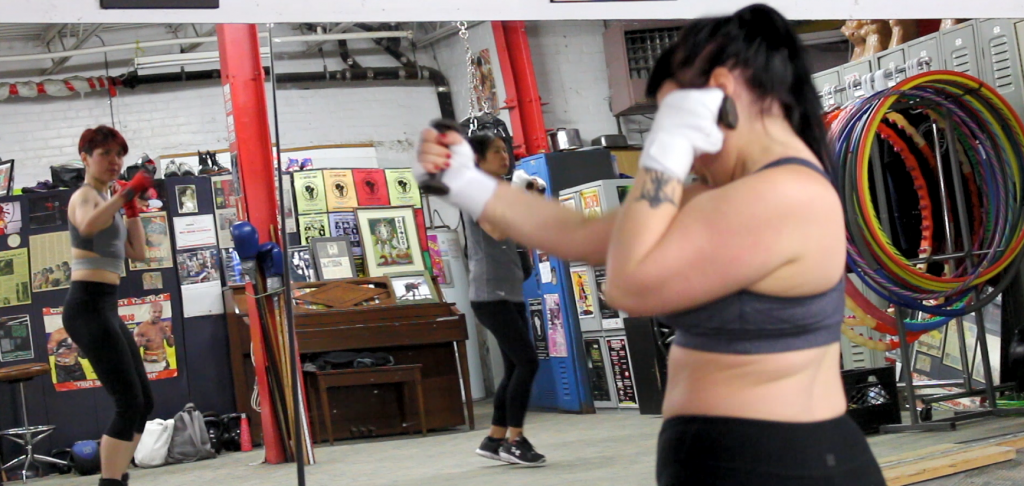 Then her breath caught, and her eyes began to well up.
"I said it in my head — and it was that exact grip and move that got him off me and saved my life." Raven's voice broke, and tears spilled over her cheeks. "That's why I love this place so much."
Boxing, then, was not the only thing that Howe's world had to offer these women. She also pushes them to defend and empower themselves.
Raven isn't the only one whose inner strength was awakened in the gym. Andrea "Neutrino" Withers, a 16-year-old boxer at Newsgirls, also learned how to spar from Howe.
"About half-way through a workout, Savoy pulled me and another girl aside and said 'okay, we're doing body shots,'" Withers explained. "So we end up in the ring, and it started off so tentative. But Savoy throughout the entire round was yelling at us, 'Go!' And it was absolutely fantastic. We went from, "how do I punch you nicely?' to 'I'm gonna punch you, and you're gonna take it.'"
Withers took her first punch to the gut in that fight.
"It just shows you that you're not actually that weak, you know? That you can take a shot. I feel like a regular gym like Planet Fitness wouldn't be able to show you that."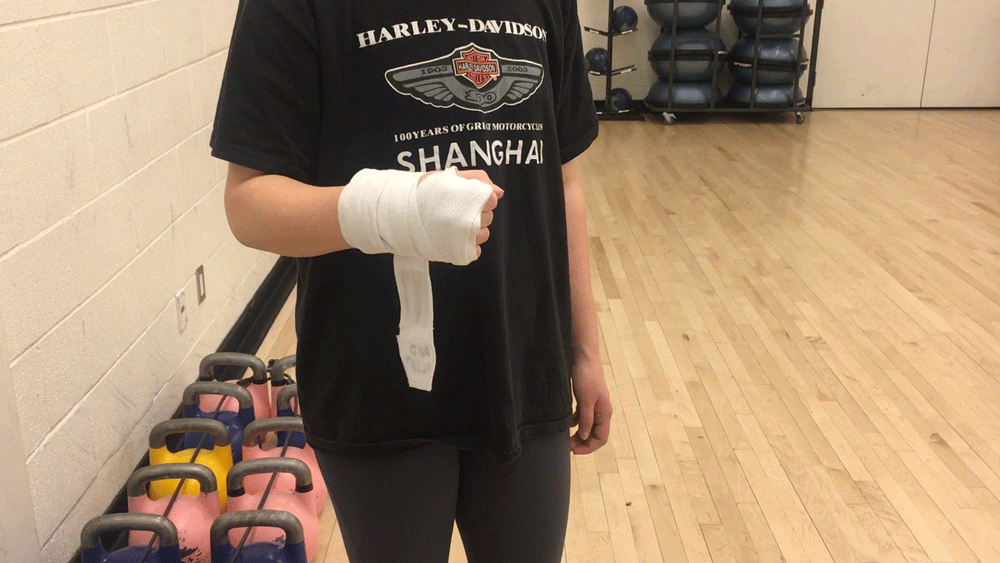 I got a glimpse at what Withers was getting at – of what Howe gives her students – when the coach plopped down on a stool in front of me on the day of my first visit and showed me how to wrap my hands in gauze. Tight over the knuckles. When I finished, she asked me to make a fist.
"How does that feel?"
"How should it feel?" I asked.
"Badass," Howe answered.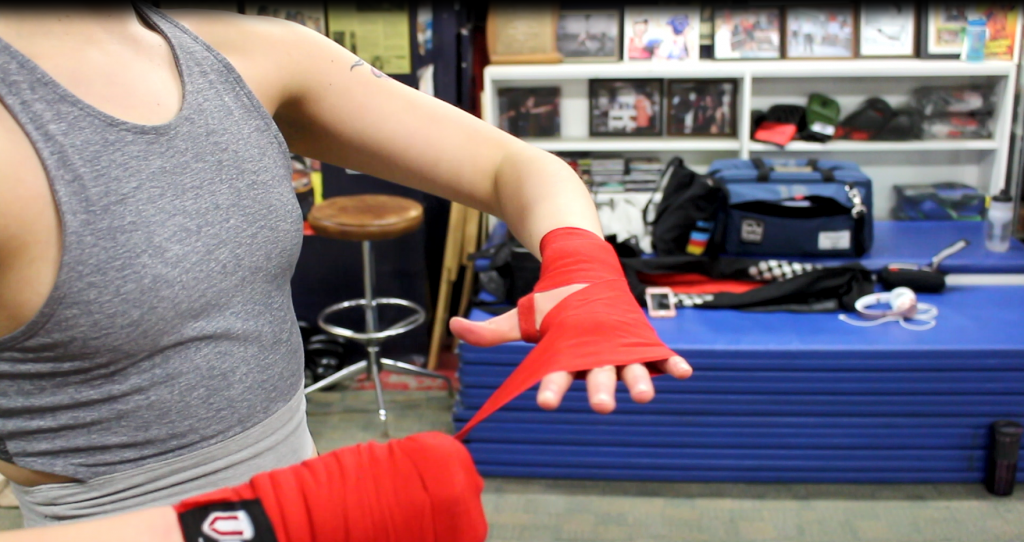 I asked her more about her experience with survivors of violence, and she told me that she was "trauma informed" — she's always careful not to throw a punch directly at someone, to not joke around too much about "hitting like a girl," and to be aware of stances that make women feel vulnerable.
"I teach everyone the basics. How to punch, how to defend themselves, how to use footwork to get out of situations. It's empowering for everybody," Howe said.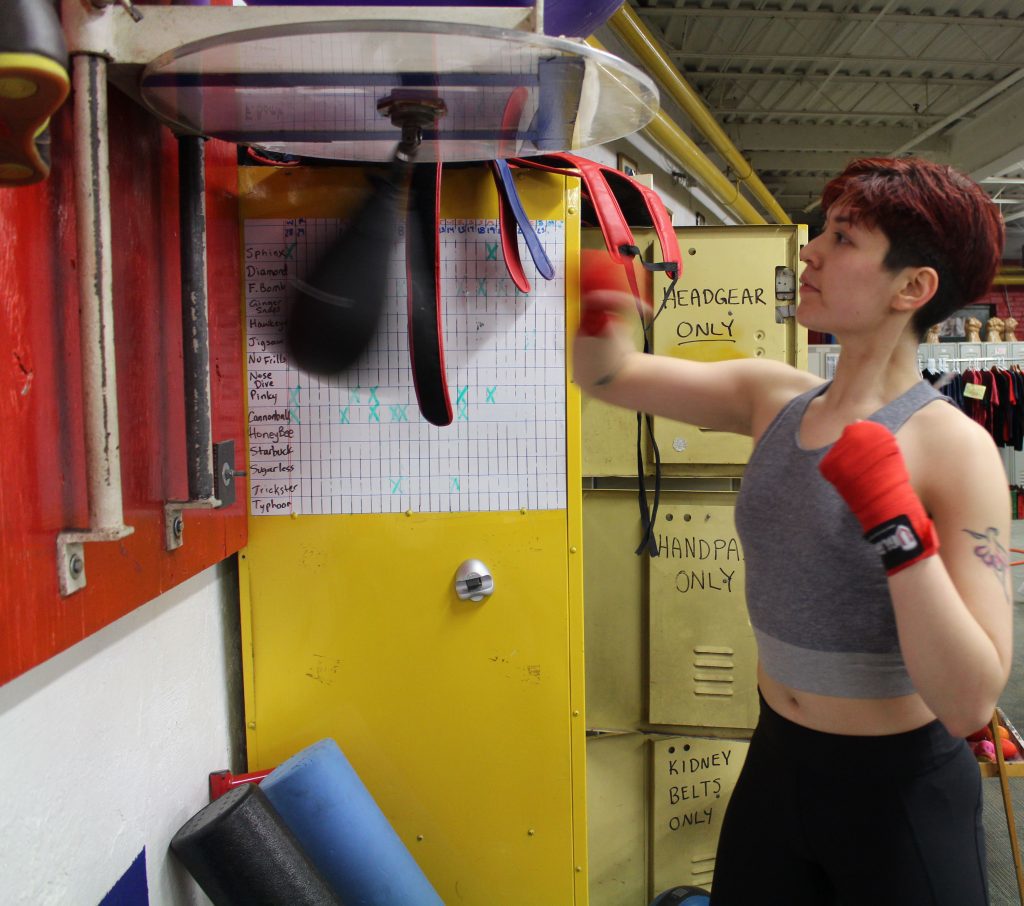 There is a lot of Howe in the Newsgirls club, which she launched 23 years ago.
"I came to the city to pound the pavement, and at the same time, I was trying to come out of the closet. Back then, it was pretty unsafe," she explained. "There was lots of stories about gay bashing, and I didn't want to be afraid. I had too much to do."
She started boxing at the Toronto Newsboys Boxing Club, a male-dominated club, 26 years ago. After teaching a class with only women, everything changed.
"The women carried themselves differently, they weren't coming into the gym small anymore. I realized that we needed a space for this all the time."
Howe first opened up her gym with the hopes that a couple women would pay her to teach them how to box. Instead, 40 women showed up.
"That's when I knew I had started something."
It was the first female-run, all-women's boxing club in Toronto open to trans women and the LGBTQ2 community.
Although the gym has been in demand for women, that doesn't mean that the business has had an easy time keeping its head above water in Toronto.
"We've been surviving month-to-month for years," explained Howe. "There's no money in this. It's all passion."
In order to draw in new members, Howe has launched new programs like Outside The Ring, where donating $5 gives free boxing lesson for four months to survivors of violence, people with mobility issues, new Canadians, and people in the Indigenous and LGBTQ2 communities.
She also opened up "everyone classes" three days a week after some of her boxers started transitioning.
"One of the bonuses about not being able to make rent is that it forces me to sit down and make a new program on the spot," Howe said. "We just make it happen. The money always comes our way."
It doesn't take long to run into someone who's found something meaningful at Howe's gym, whether it is empowerment or acceptance.
"I was first concerned when starting here," explained Rory "Sprawl" McNeil, who I met after the workout. "I'm part of the LGBTQ2 community, so I wasn't sure if I'd be fine here. But I was. Obviously. The website even has a trans policy on it. This is really the only sort of gym that I'd go to."
But McNeil noted that the Newsgirls gym isn't specifically gendered.
"It's not like they've taken boxing and made it 'for women' and painted everything pink. It's just a gym. And that speaks to Savoy, and everything she puts into it. This is all her."
Like any new member at a boxing gym, I had expected to leave Newsgirls with some soreness and bruised knuckles.

But after spending time with Howe and the women of her gym, I left with more — a feeling that every member likely leaves with at some point from the tiny boxing gym tucked in the corner of a warehouse in Leslieville.

The feeling is exactly as Howe puts it — badass. It should feel badass.