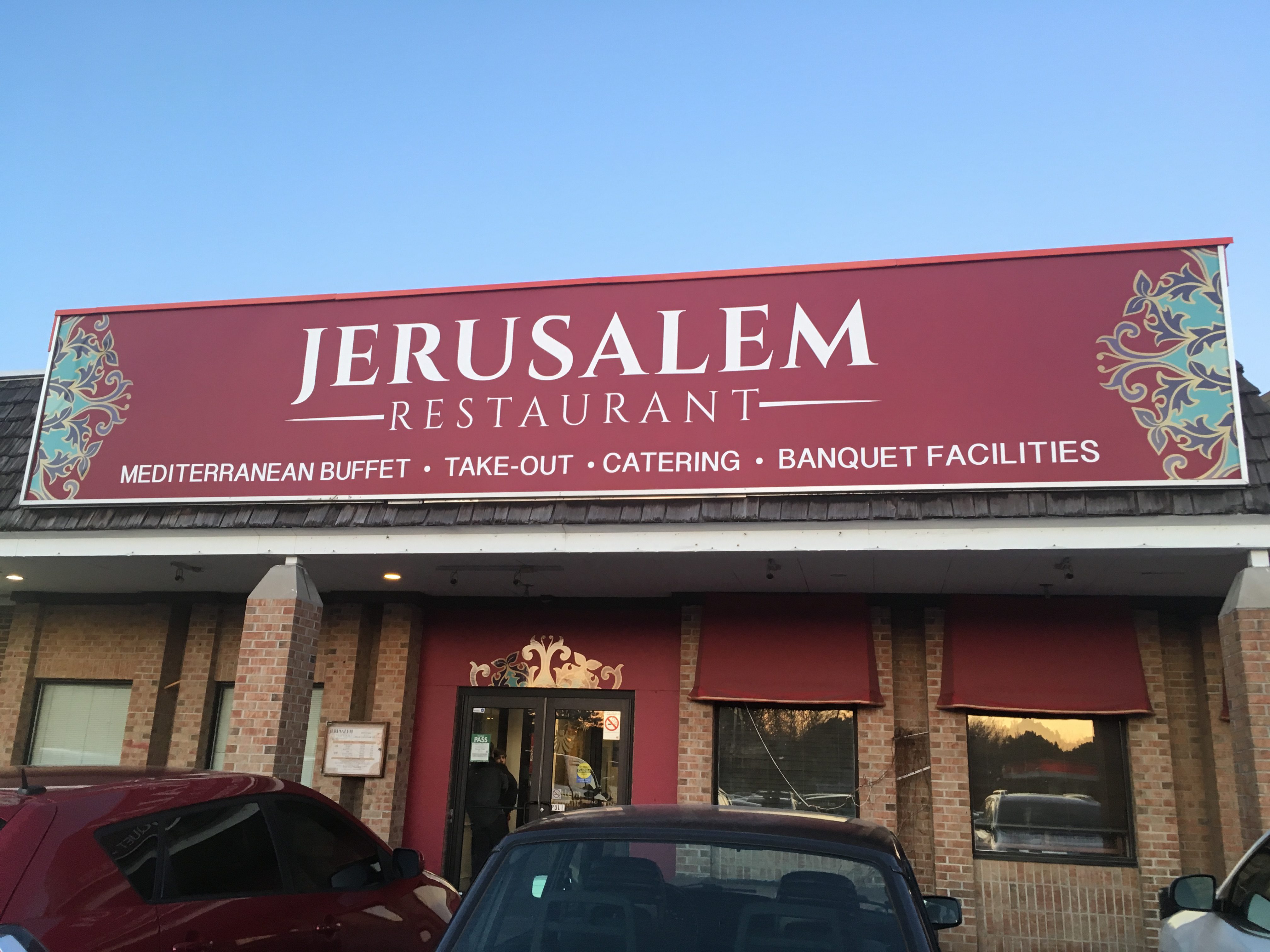 By Jonathan Dylan Bradley

A woman belly dances in an open area of a restaurant. She moves around as diners are at their tables with their
dishes
clanging, eating authentic Middle Eastern food such as kebab, hummus, and saffron rice with chicken. The presence of cheese pizza suggests that this restaurant might not be entirely authentic.
The seating arrangement is open, so people do not have to worry about missing parts of the show.

This dancer's name is Fabi Marra. She wears a purple bedlah, a dance costume worn by women in Middle Eastern countries. In her case, it consists of a large cape, a fitted bra, and a flowing full-length skirt that turns black at the bottom.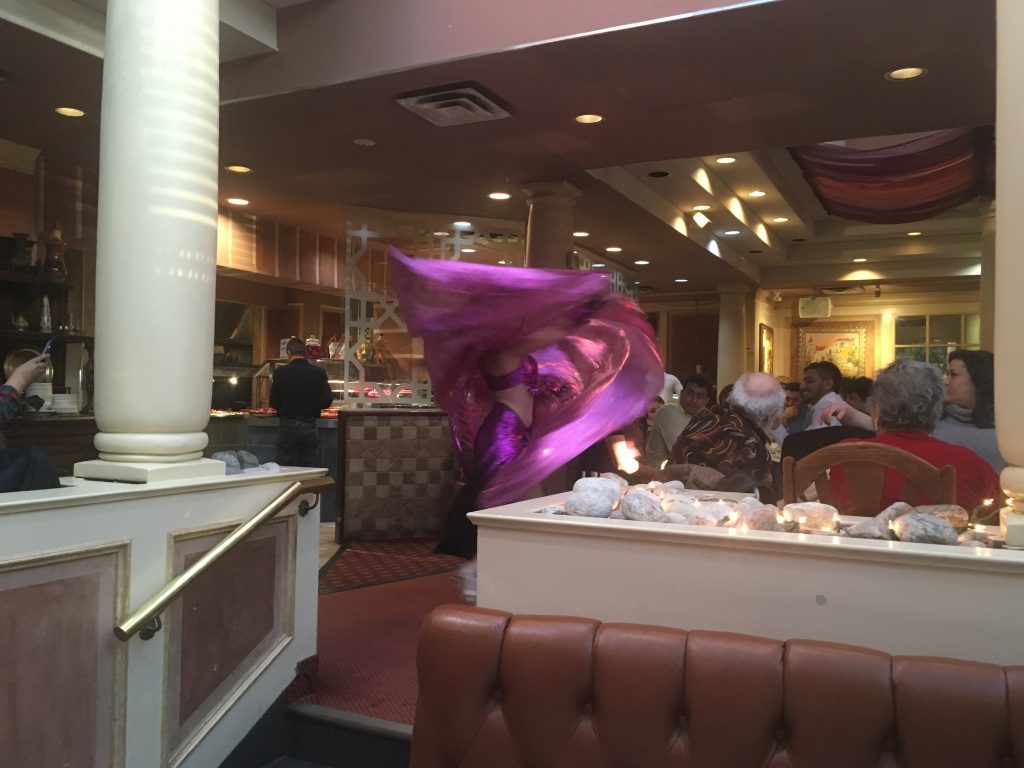 Marra said that she has been dancing at Jerusalem Restaurant Leslie for about one year.

"I love the people at Jerusalem," she said. "They are really personable people. I've learned a lot from the customers, and the staff are so nice."
She takes off her cape and maneuvers it. The cape covers her entirely at times. She throws her cape, and she continues her belly dance.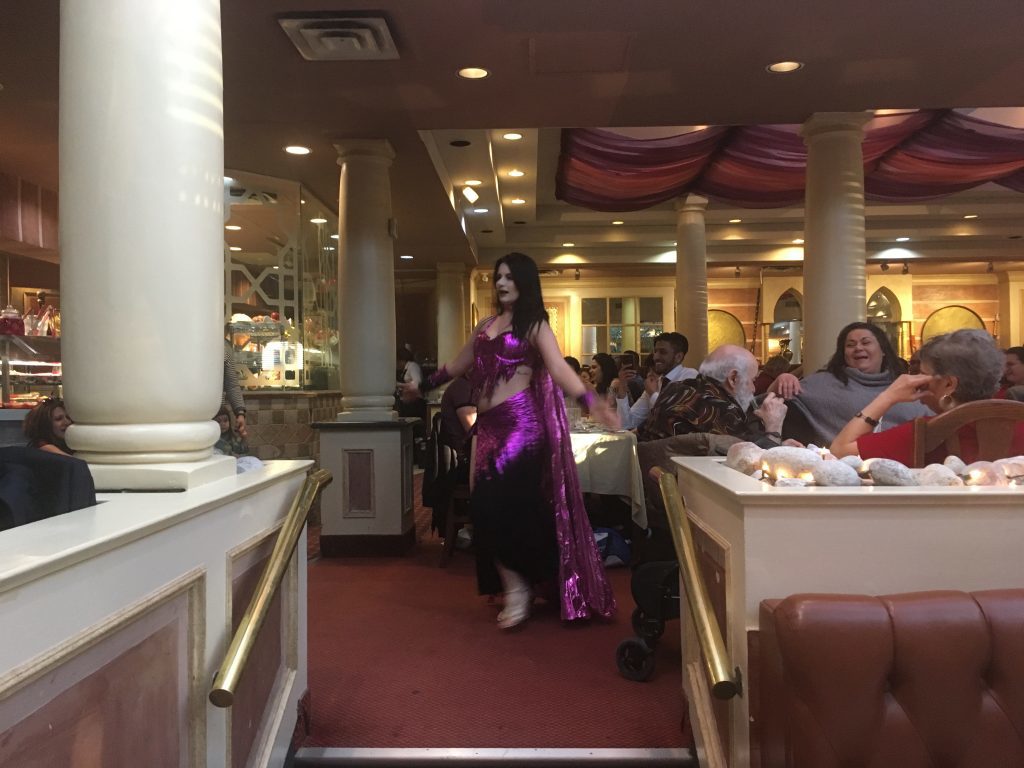 She shimmies from side to side, shaking her hips using the muscles from her lower back. Her hips move outward in a way that accents the
modern Egyptian classical music
being played.
She proceeds to do undulations, and the rolls she does with her stomach look like waves from an ocean. The rolls are small, fast, and continuous.

She occasionally lifts her arms up. She lowers her arms and shakes her hands.

Amazed by her dance moves, people
cheer
.
Nicholas Vukovic, the general manager of Jerusalem, is watching from the greeting area. Vukovic is the efficient conductor of the orchestra that is Jerusalem, ensuring the dinner service goes smoothly.
What makes this story interesting is that Marra and Vukovic are not fully Middle Eastern. Marra's cultural background is mostly Brazilian and a little Lebanese. Vukovic's cultural background is Croatian and Swiss.
It may appear paradoxical that a popular Middle Eastern restaurant has people not entirely Middle Eastern so involved in it, but it does not matter. Jerusalem lets people interact with Middle Eastern culture, and there are elements not fitting this restaurant that work. It provides a close to accurate Middle Eastern experience to people.
Jerusalem was established in 1971, and it was the first Middle Eastern restaurant in Toronto. It started as a joint venture between three brothers who shared the idea of introducing traditional Middle Eastern culinary secrets to the mainstream.

This restaurant is recognized for its high quality buffet at an affordable price and the exceptional belly dancing shows, said Vukovic. He said that the belly dancing shows have been going on at Jerusalem since it opened.

"It's ingrained in Arabic culture. It's considered an art form in Arabic culture," he said. "…We have always had a belly dancing show every night of the week, so people could come any time and be able to watch it."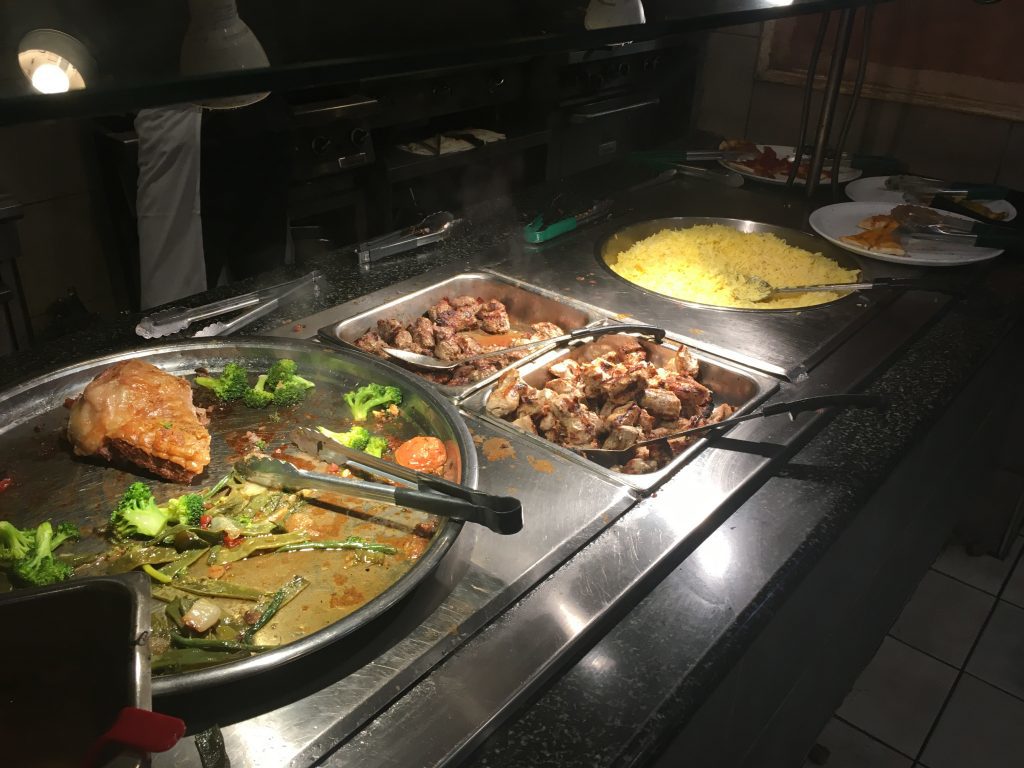 Jerusalem's buffet selection is dominated by traditional Middle Eastern dishes such as tabbouleh salad, hummus, and chicken shawarma. Yet it may also seem surprisingly inclusive given the presence of dishes such as cheese pizza, roast beef, and Greek salad.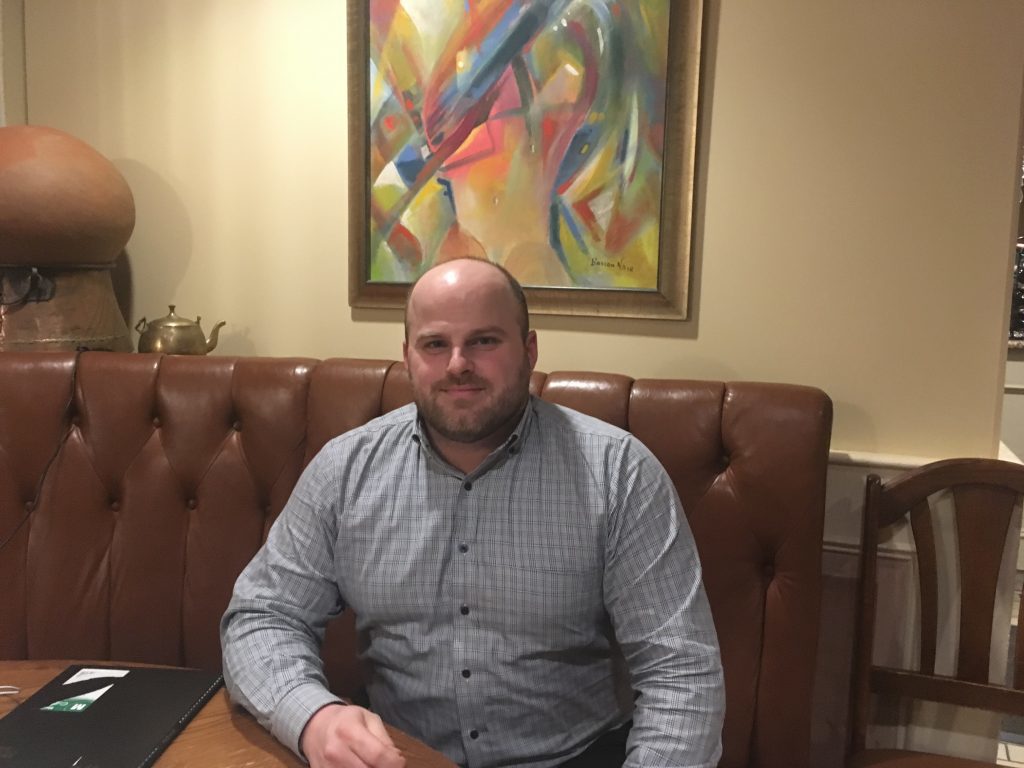 Vukovic strives to ensure the belly dancing shows are different from the ones at other restaurants.

"Generally, during the week, it's a half-hour show. A CD goes on, she goes on, and she does a dance for some songs in front of everyone," he said. "…We like it to be interactive. We have her proceed to go around to the tables and try to get people to dance."

He has been involved with Jerusalem in a variety of jobs.

"I've worked within," he said. "I used to be a server, then I was an assistant manager, and then I became a general manager."

The founders of Jerusalem are older and have stepped away. The founders remain involved with Jerusalem, and Vukovic helps them out.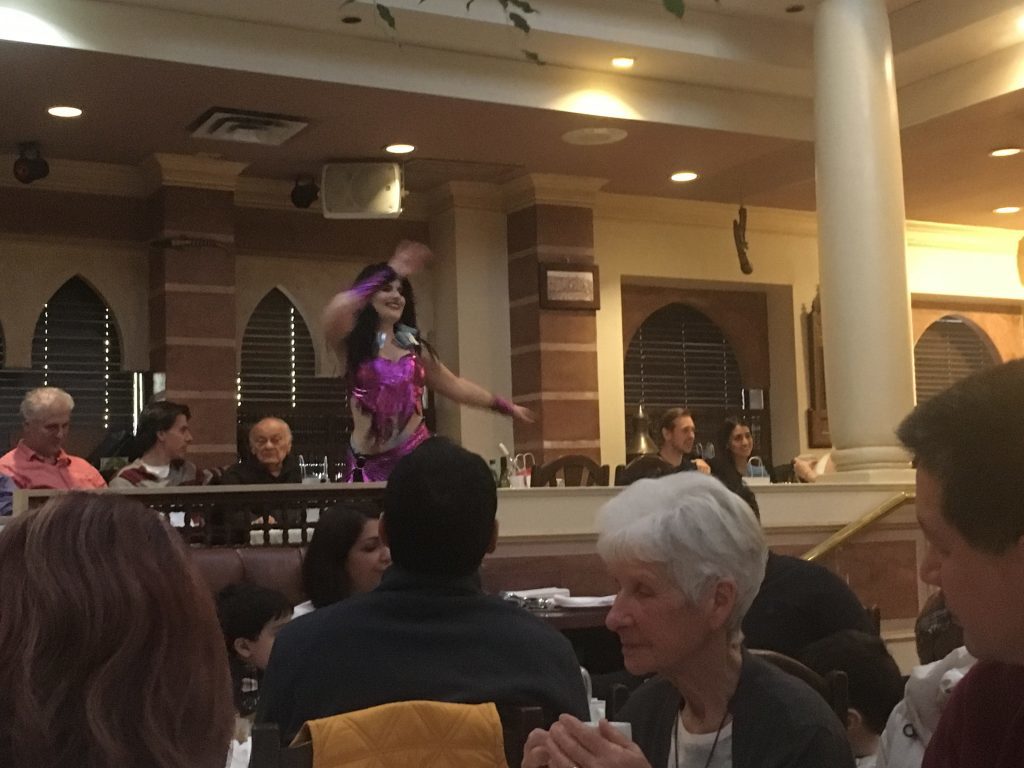 Yasmina Ramzy, the artistic director with Arabesque Canada, said that it is unclear how belly dancing began.

"That question has many different answers depending upon who you are talking to," said Ramzy. "Some say it is the oldest dance in the world. Some say birthing rites, some say harems. It became popular in the 1940s with the advent of the movie industry."
Leila Ettachfini, an associate editor with Broadly, wrote that the advent of the movie industry led to belly dancing becoming hypersexualized.
"The dance has not always been synonymous with everything sensual and seductive, yet these connotations aren't completely unfounded," wrote Ettachfini. "Its origins date back to what many anthropologists believe was a fertility ritual practiced long before the Ottoman Empire and for a time, many women who practiced the dance publicly were prostitutes. However, what stereotypes fail to account for is that privately, Arab women—from grandmothers to doctors—have taken part in the dance amongst themselves and away from the male gaze since its inception."
Ramzy mentioned that belly dancing can be considered a social dance.

"It is best experienced in an intimate setting as opposed to a large theatre," said Ramzy. "It is an organic expression of joy celebrated at weddings, baptisms, and other family events."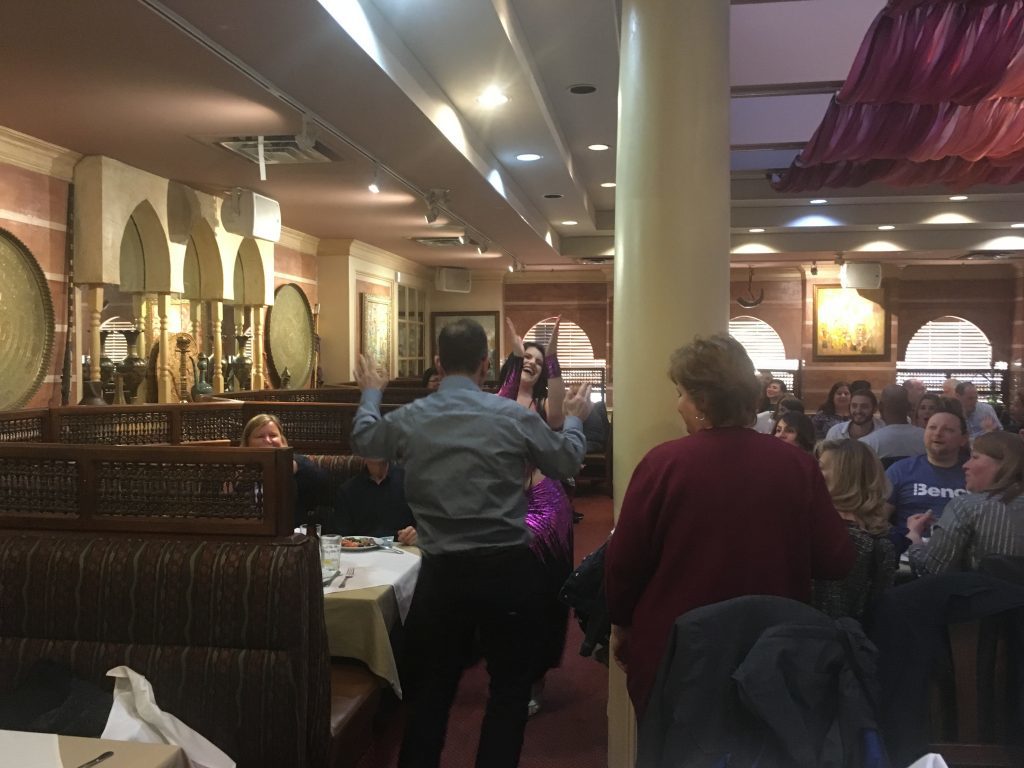 Marra said that the meaning behind belly dancing in Canada is different than those in other countries.

"I think that some women believe belly dancing involves making contact with the men in the family, but I don't think that," she said. "I think that the belly dancing here is more about giving happiness to people and making people have a good time. In Jerusalem, we do some different work than in Brazil. In Brazil, you do your dance, and you don't have contact with the public."

Jerusalem wants to show people from all over the world what life is like in the Middle East, she said.

"One of the things the manager told me when I arrived here and started at Jerusalem is here it's different, because we want to show the customers from Japan and China how Middle Easterners do restaurants," she said. "Because of that, we have to dance with the customers, go to the tables, and not do our shows on a stage."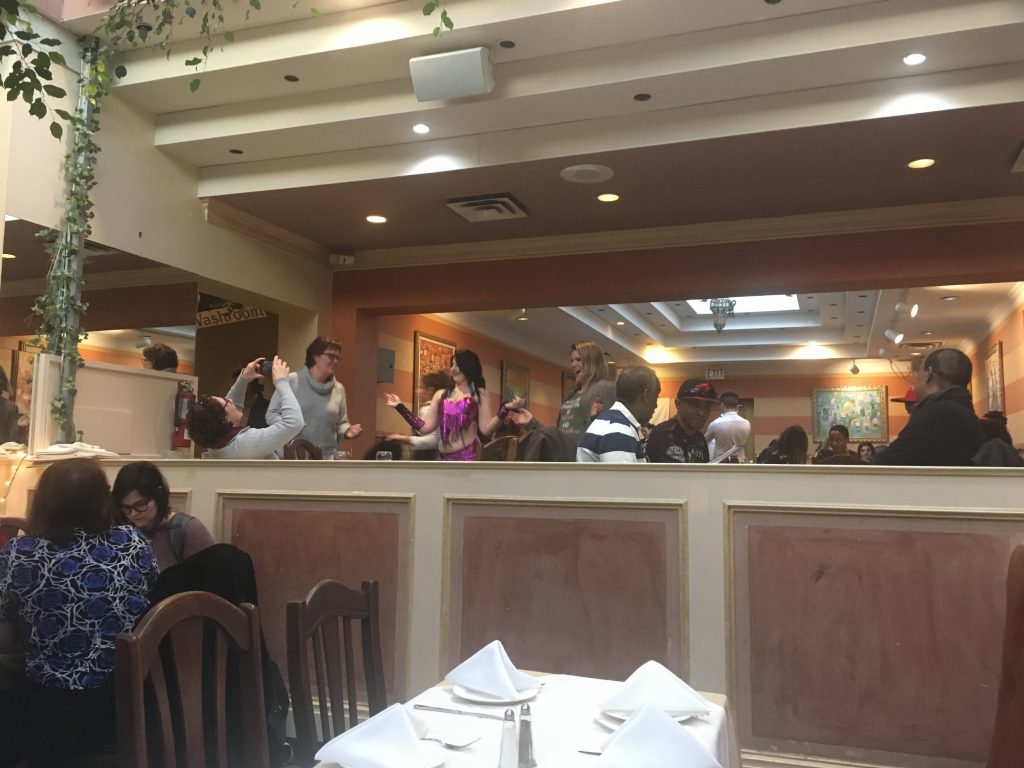 Vukovic claims that Jerusalem helps more people learn about Middle Eastern culture.

"It's important because there are a lot of people, especially refugees, who come here, and it gives a sense of home to them. I guess that's what Toronto is," he said. "It's bringing diverse cultures together."

"So when they come here, I have had people tell me it tastes like back home. And for us that's great, because it shows we're doing something authentic."