By Abbey Kelly
"Once upon a time it was very clear the position that we occupied," says Alumnae Theatre's longest-continuing member. Molly Thom thinks back to the 50s when the women's community theatre was putting on avant garde pieces from Europe and revivals of classic drama with women in prominent roles. Things nobody else in Toronto was doing at the time. As a member of Toronto's only women's community theatre for 55 years, Thom remembers a time when there was a line out the door for the Canadian premiere of Samuel Beckett's Waiting for Godot. "But now there is so much theatre available all over the city of every colour," she says. "It is more difficult for us to occupy that particular niche."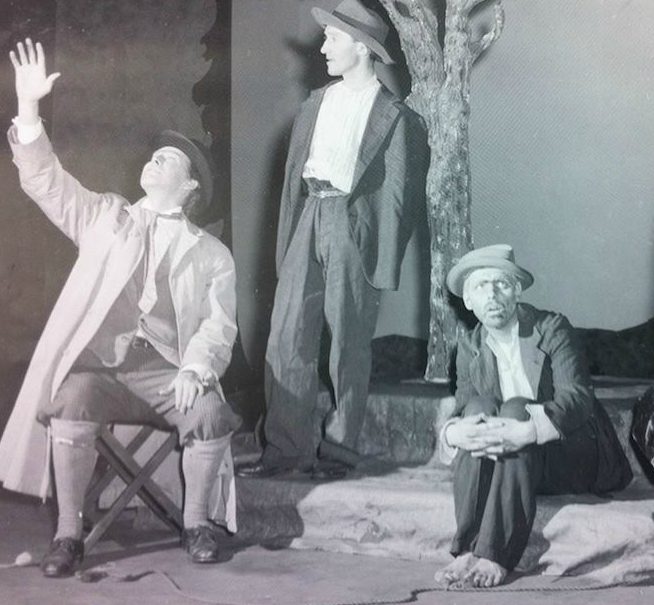 Thom sits forward in her chair in the living room of her house nestled in the vibrant Kensington Market area of Toronto. Light pours in from the west-facing window, onto the coffee table where she has just rested a tray. A carafe of coffee is accompanied by two mugs and a creamer of milk, and she pours herself a cup. She waves off the use of coasters and is ready for business. There seems to be a fire behind her light blue eyes, she's ready for anything.
Alumnae Theatre has given opportunities for women in theatre for almost twice as long as Thom has been a member and consistently tries to keep up with a changing Toronto.
Thom was there for many of the spaces the theatre group performed in. From a coach house, a space above a garage and an underutilized synagogue to where they are now: an old firehall at the corner of Adelaide and Berkeley. In 1972, the move to the firehall coincided with an increase in other small theatres around the city. Coupled with an increase in the number of seats to fill, the face of competition bred structure into the theatre club. Thom says it changed the character of Alumnae. "People had to make proposals and presentations and it was getting so formulaic," Thom said, "the opportunity to experiment and originality seemed to be evaporating."
Seeing this, Thom wanted to reinvigorate the theatre club. She co-founded New Ideas, now referred to as the New Ideas Festival, 31 years ago with Kerri MacDonald. She started it in hopes that calling it "New Ideas" would encourage members other than writers to contribute their ideas; the lighting designers, set designers, all members of the community theatre. Let the community experiment. Today it has become a place for "writings from both emerging and experienced theatre artists" according to the Alumnae website.
One of the plays featured in the New Ideas Festival this year is Bazookas, a short play about a woman's conversation with her boobs. "I felt a lot safer here," Erica Rogstad, the actor playing Boob 2, says while getting ready for tech rehearsal. She is not a member of Alumnae but says the vibe of the theatre club is a lot less imposing than other communities she has been a part of. Rogstad is sitting beside Annie Luján, Boob 1, in the second floor rehearsal space of the old firehall as the two of them put on their costume makeup. Mismatched couches and tables line the faded navy blue walls of the room. Rogstad and Luján sit at a white table across from the same horizontally hung thin mirror. Their makeup supplies litter the surface, ignored temporarily as they try to cover up their eyebrows. Their look for the show is concealed lips, pink eyeshadow, pink blush, and pink eyebrows. Catching a glimpse of herself in the mirror, Rogstad says, "I look crazy," and both Luján and her share a laugh.
The lead of Bazookas is Woman, played by Karen Scobie. She sits along the perpendicular wall at the next mirror pulling her short blonde hair back into two braids. While she speaks to the great opportunities Alumnae gives and the community it provides, she says that the demographic tends to skew older. Scobie, 30, is one of the younger members of the Alumnae Theatre. "The overall vibe I would say reminds me of a being at church luncheon a little bit," she says. She remembers going along with her mom to Church bazaars, luncheons, or meetings where mostly older women ran the events. "It feels like that when we have meetings here as well," she said, thinking about the gracious way every member gets their say. While it's interesting to have the perspective of an older age group, she says it would be nice to have more younger members. She says it's like, "community church minus the religion."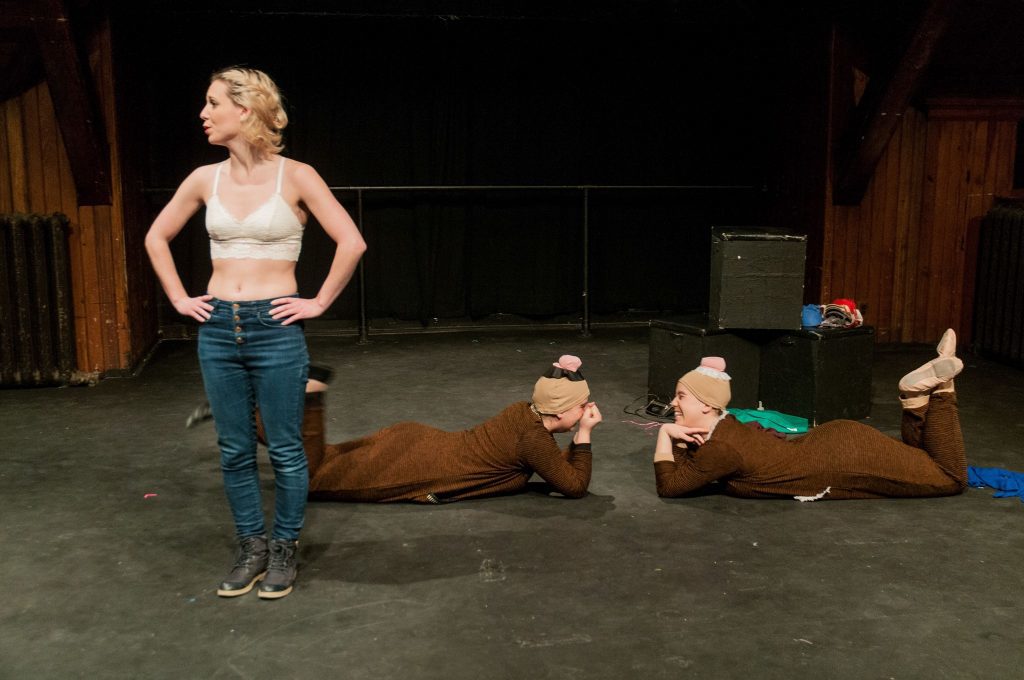 Alumnae Theatre's youngest member, Nicole Entin, is still in high school, and says that the Theatre has given her role models like Victoria Shepherd, who helped her direct her first play. Shepherd said being a member is a point of pride.
Giving a place for women has never been an issue for the theatre as all of its members are women, and it strives to give opportunities to women in theatre. The community theatre's president, Brenda Darling, says the change it seeks to make is in it's diversity. Darling says they are diverse in sexual identity and age, but culturally they are still very white. Along with their new mandate, she says, "we've made it a point of trying to cast more diversely in our various roles."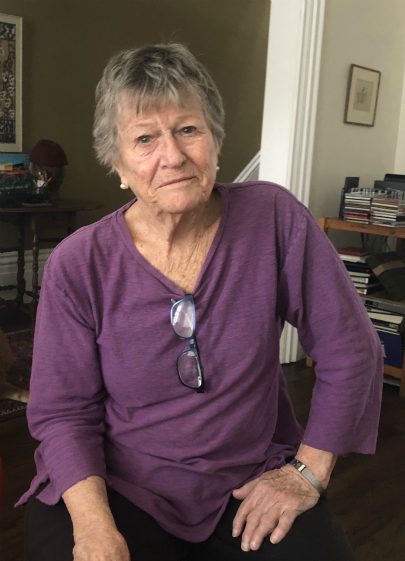 "[Alumnae Theatre is ] a group of very formidable women who I think now are struggling to find the niche for the company in today's theatre environment."

Molly Thom
The change the mandate hopes to bring won't happen all at once. At this seasons New Ideas Festival, it took some time for the new producers of the festival to agree to give a land acknowledgement when Sara Flicht, the director of Bazookas, asked for one. Flicht says a desire to stick to the paperwork given by the previous producers may have that led to the impasse. She says it's a "big learning curve for them" and insists that they mean well. Julie Foster, who has worked with Alumnae before, says at times the group seems "set in their ways."
Molly Thom joins other members on March 9th to watch the Saturday matinee of week one of the New Ideas Festival. At the festival, four short plays are shown at every performance time, with a new set every week of the three week long period. The old rec room of the firehall where firemen used to spend their off time is now the upper auditorium where the performances of the festival take place. Vaulted ceilings with exposed beams and an exposed brick wall provide a cozy atmosphere, and a black curtain on stage right divides the space from a functional backstage for the performers. At 2:30pm it's buzzing with pre-show chatter and a remix of Marvin Gaye's "Sexual Healing" playing over the speakers. To the left of centre in the audience, Thom sits amongst other members of the theatre. They're all attending for free, as they can for every show as members. The rest of the audience of over 60 people, nearing full capacity, is a mixed bunch. The age range runs from mid 20s to late 80s, but all conversations hush as the light go dim and the show begins.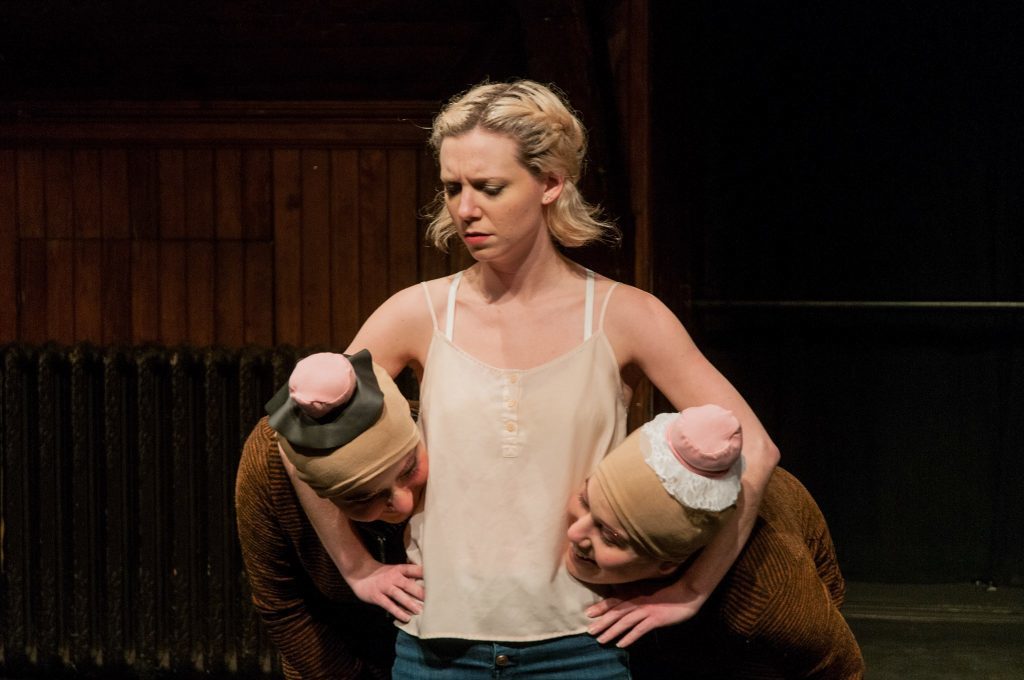 Four short plays may seem like a lot to fit in a couple of hours, but Alumnae Theatre puts on 22 productions per year, not including theatre rentals. Stretching over 101 years, it is easy to calculate that hundreds of productions have been produced by Alumnae Theatre giving chances not afforded elsewhere to women in theatre.
"It's been our role to encourage, to give opportunities for young artists, lots of young actors right out of school," Thom says, reflecting on her history with Alumnae. From her experience, Alumnae gives women "an opportunity to own their craft to come and participate in shows that have good production values, and good and really high ambitions."
---
Joining Alumnae: Elizabeth Verwey
Speaking in a rehearsal room on the second floor of the converted firehall (the current space for the club) Elizabeth Verwey reveals what brought her to the theatre, what she has learned through Alumnae, and what makes her excited about the community of the women-founded theatre group.
---
See more about Moss Park
A part of "Thinking inside the box" by Emily Peotto
Dustin Stern is a longtime sales clerk and event organizer for the Moss Park Market. In this video, he talks about the daily goings-on of the market, both behind and on the scene. He speaks to the community building that is so intricately woven into his day-to-day work.