By Sahara Mehdi
Miguel San Vicente stands on a Persian rug, absentmindedly pulling at his shirt, in A Different Booklist's Cultural Centre, located next-door to the bookstore of the same name. The Facebook video of him pans around the room to show walls covered in African and Caribbean art and the large, diverse group of people that fill the plush red chairs or lean against packed bookshelves. Despite the variety of ages, races, and appearances, there is a familial ambience. Everyone applauds as San Vicente is handed a microphone.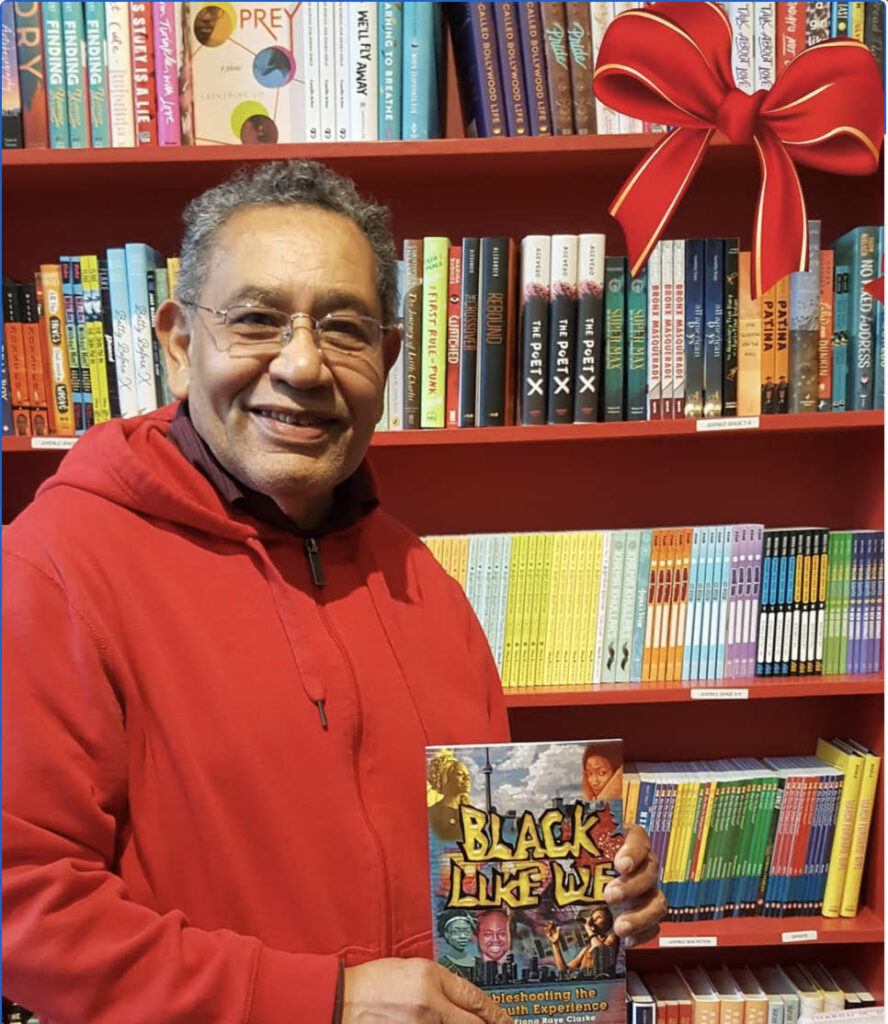 "Thanks, everyone," he says, looking around the room with a shy smile. "I'm very happy to see so many faces here this evening."
This event last January was one of the numerous gatherings that A Different Booklist has hosted over the past 25 years. The bookstore that San Vicente co-owns with his wife, children's author Itah Sadu, is one of the only Black-owned bookstores in Toronto.
"It was somewhat an accident," San Vicente says about the decision to buy the bookstore. "The owner who had it before — his name was Wesley Crichlow — just got his PhD and decided he wanted to go into teaching so he offered it to us."
The creation of the cultural centre (dubbed The People's Residence) was also accidental, he says. It was never intended to be a community hub for Black, Indigenous and people of colour (BIPOC) who are writers, readers, and thinkers, but "over the years, that's what it evolved into." The bookstore focuses on providing heritage and history with "multicultural literature that has progressive ideas… [especially stories about] Black and Caribbean culture and the Global South."
When the original location of the bookstore was bought out by Westbrook Development, along with the famous discount store Honest Ed's and a portion of Mirvish Village, San Vicente says they didn't back away from a challenge.
"People kept telling us, you guys can't close down, we don't want you to," he says. "It inspired us to try and find a solution."
In 2017, they moved to a temporary space across the street. Around 150 volunteers showed up to help carry boxes of books down Bathurst Street. This continued support has been crucial during the pandemic that has shut down many independently-owned businesses. "We moved online and we did get a lot of support," San Vicente said. "Our customers are very loyal and they appreciate having the bookstore and having access to Black literature."
Their community has also expanded since the Black Lives Matter protests in June 2020. "The movement promoted the bookstore and the idea that people should support Black businesses."
A Different Booklist is once again looking to their vibrant and encouraging community to help them with their next project: funding the development of their new Bathurst Street location.
"That is what is going to ensure that we can have a long-term home in that neighbourhood," he says, eagerly explaining their Buy-A-Brick campaign. "We can establish a permanent home."