By Trevor Carter
Like most recent high-school graduates, Kieron Harper starts his day by checking his phone. But unlike most of his fellow teens, the Halifax native scrolls through his messages looking for casting calls like the one that put him on the runways of Paris Fashion Week and in the pages of the January/February issue of GQ Japan.
Kieron is in regular communication with his agent, but the 18-year-old must navigate alone through the Tokyo subway system in order to get to his next gig on time. He maneuvers quickly through the underground maze, knowing he can't afford to be a minute late.
"I think the Tokyo subway is one of the most complicated in the world," he says, laughing. He has learned the hard way to leave extra early when shooting in a new location.
There are other obstacles once he arrives. For Kieron, the most difficult part about navigating day-to-day life on a different continent is the language barrier. Once his image takes centre stage, though, life gets a lot easier.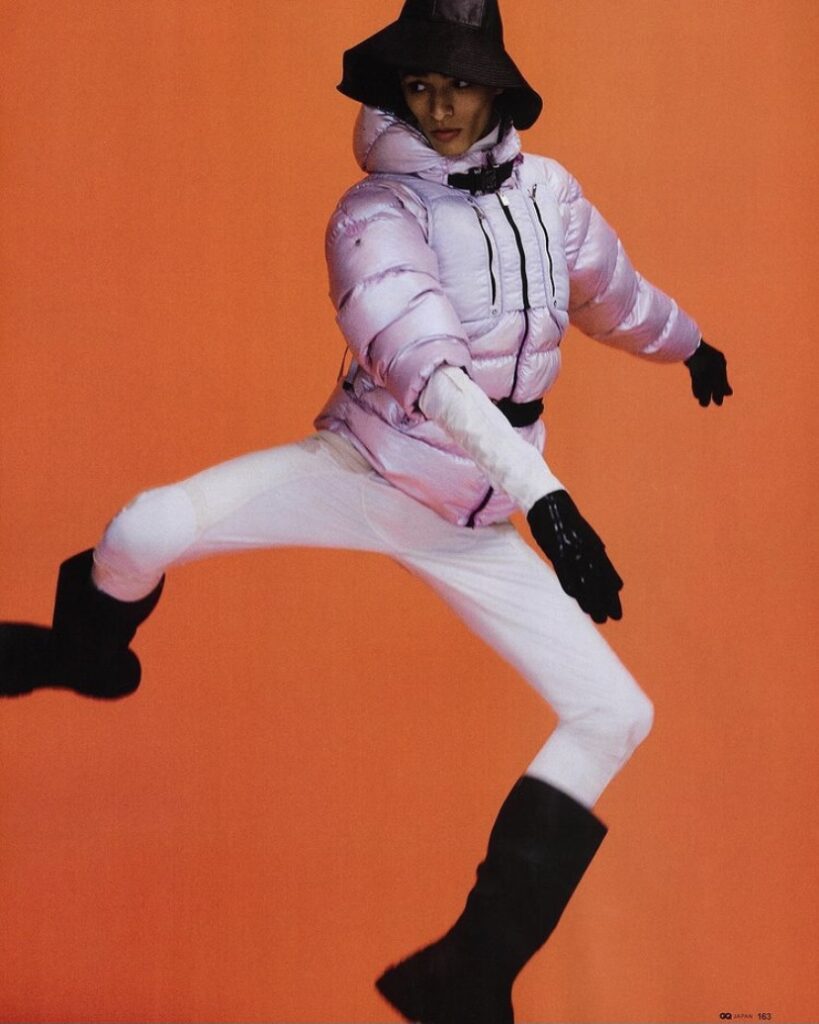 "It's nice with modeling because once you're behind the camera, you can just kind of read what the photographer is looking for," he explains.
Becoming a full-time model has been in the works for a while. But his first aspirations involved performing at the barre. At three, he began taking ballet, which became his main focus in life. Kieron eventually studied at the Alberta Ballet School between 2015 and 2017, when he got his first taste of what life would be like living away from home.
He traces his interest in fashion back to his friends, and credits other kids in the community with sparking his interest in it as a possible career.
"Other people wanted to start modeling and I was like, huh, I kinda want to give this a try," he recalls.
By 14, Kieron had started using fashion-focused hashtags to market his Instagram account and talking with modeling scouts over social media. During this time, agencies would tell him that he was too young to sign and that he should wait until he was older.
In 2018, Dimitrios Seymour, a talent agent from AMTI Toronto messaged Kieron on Instagram. After meeting with a few other Toronto-based agencies and weighing his options, he signed with AMTI.
Kieron fast-tracked his high-school graduation, graduating in January 2020 instead of June so he could start working as soon as possible. The international travel was part of the appeal for the Maritimer, whose hometown offers a sharp contrast to the big-city life of Seoul and Tokyo.
"I was never really a small-town type of person," he said, thinking back to what ran through his mind the first time he visited Toronto and felt an energy in the atmosphere of Canada's largest city. "I need to live in a city like this."
Since then, Kieron has traveled to China, South Korea, and Japan to work. Most recently, in the heart of Tokyo, he has found himself booked and busy.
"Originally I was supposed to be here for two months, and then I kept extending my visa to make it six, and now nine," he said.
His first job in Japan was the type of opportunity that any model would dream of, making it all the more astonishing for a Canadian boy just a year out of high school. He was featured on not one, but six pages in GQ Japan. In the fashion magazine, Kieron is seen sporting a wide range of attire from the likes of Prada, Armani, and Moncler, posing and doing ballet movements.
"I was so excited about that! I was still in quarantine in my apartment, and my agent told me 'You got GQ' and I was like, 'Are you kidding?' It was so cool, during the shooting I was like, oh my god, just take it all in."