By Asmaa Toor
After 15 years of working for a Swiss-based investing firm, Whitney Rockley took the step that many young professionals dream of: starting her own business. Years of work experience led up to the moment where she took the step to create a venture capital firm with her business partner, Scott McDonald. With their savings in hand and not knowing when they would get their next paycheque, the venture capital firm McRock Capital was born

Walking in to The Fueling Station is like being transported to a realm of innovation, creativity and passion. It's a co-working space, a shared office for people to collaborate their ideas and resources with other members. Entrepreneurs and start-up pioneers can bring their ideas to life, surrounded by like-minded people with similar goals.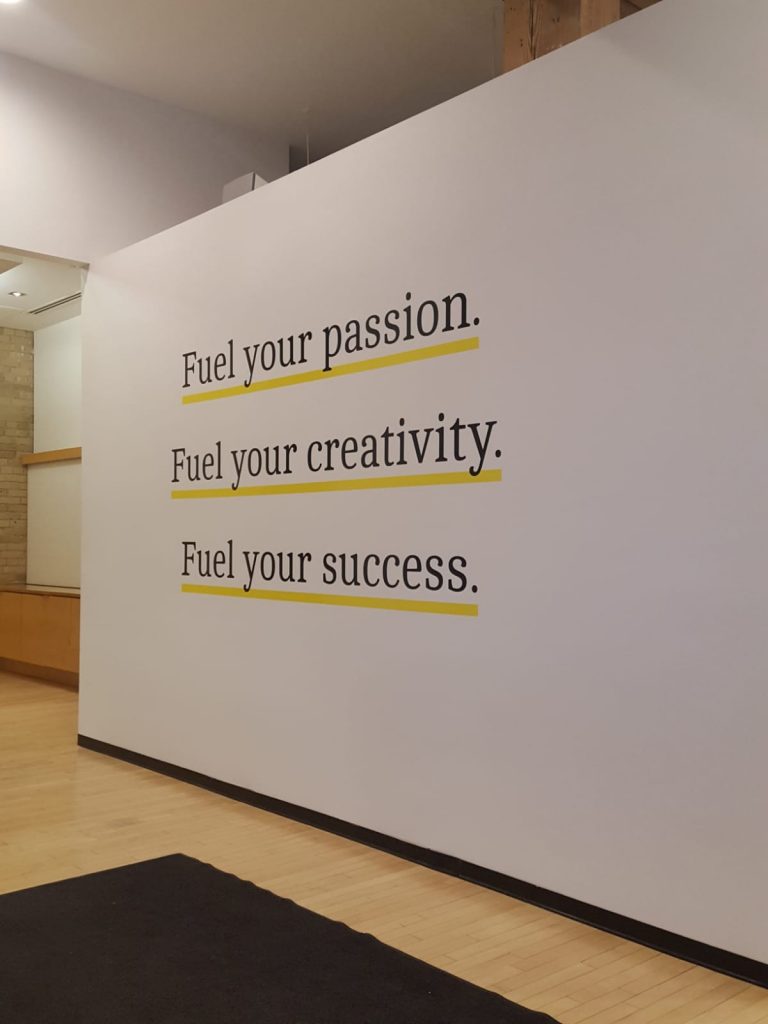 The light oak wood stairs and red brick walls combined with red accent pieces and frames give the space a modern edge. Lines of oak coloured wooden desks fill the space, each with their own shelves and a black swivel office chair. Most desk spaces look identical but some are personalized, adorned with mementoes or family photos. On one, a couple of green succulents sit on the right corner.

The Fueling Station, named after an old oil and gas company, has two locations in Liberty Village. It's strictly members only, with 24/7 surveillance and high security. The Liberty Street and Fraser Avenue locations have 32 members combined.

From a business perspective, Brad Poulos, an instructor at Ted Rogers School of Management at Ryerson University, says co-working spaces offer excellent networking opportunities to startups and some also offer programming to help startups with certain elements of company building.

"It offers an economical way to access important services such as reception, IT and meeting space," he adds.

Researcher Jackie Csonka-Peeren, who lectures at the Ted Rogers school, also believes co-working spaces are a boon to small businesses and start-ups.

"I think they have great positive benefits to both creativity and also just personal well being," she says.

McRock Capital is one of the biggest operators in The Fueling Station. Rockley says her passion is to be successful through making other companies successful by investing in them.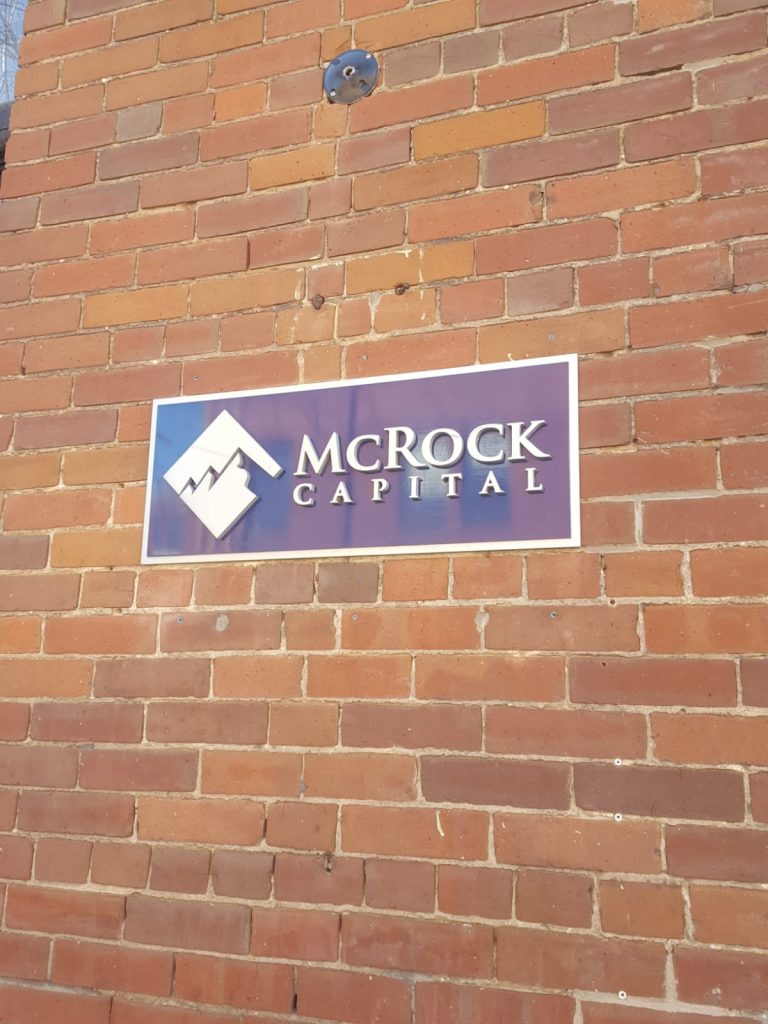 "I fundamentally believe that everybody's got a passion," she says. "I was really fortunate because I found a passion in helping entrepreneurs live their dreams by giving them capital to scale their businesses."


When talking about the source of her deep-rooted devotion comes from, she says, "I think the passion comes from helping entrepreneurs and knowing that I am helping entrepreneurs change the world. We are absolutely changing the way that the world works."

The path to the top wasn't easy. After quitting their jobs with the Swiss investment firm Emerald Technology Ventures, they put aside the focus on money and concentrated on their goal. Rockley and McDonald knew they wouldn't be profitable right away.
"Like most entrepreneurs, we went quite some time without earning a paycheque," Rockley says, sipping tea from a grey and brown textured mug. "We went 1067 days without a single paycheque, so that was almost three years."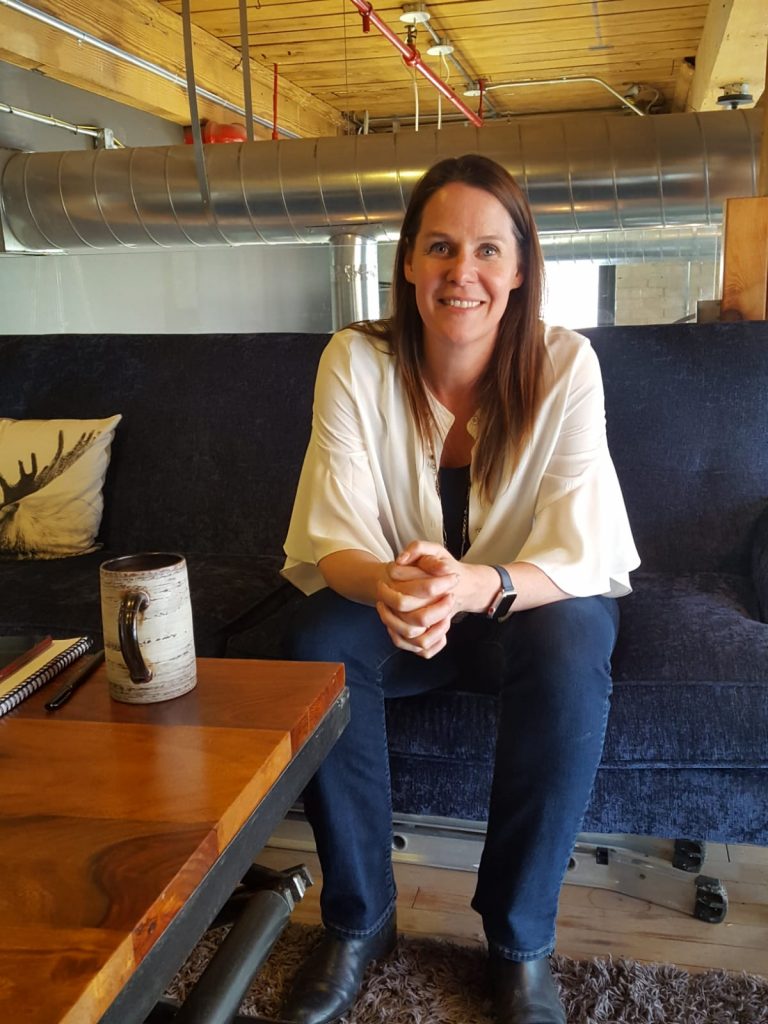 She sets her mug down on the mahogany table and leans back on a blue suede couch.

"You're building a business, creating a dream that is far bigger than you are. You park your fear to the side and just make the business or the vision you have the most important thing in the world for you."

Rockley says she and McDonald finally got to a place in their careers where they felt that if they didn't start their own business then, they never would and it would be a regret that would follow them for the rest of their lives.

Two years ago, Rockley and McDonald decided to move their firm from their small office space in the Financial District to Liberty Village and found The Fueling Station to be a good match. Rockley says she likes it "because you feel like you're tapping into your creative side because it's old brick and beam and a little crickety with different pumps going off and different heating systems kicking in but it really is a fun, creative place to be."

She also says The Fueling Station has helped her meet new people she wouldn't have gotten to know otherwise.
The person on the front line of The Fueling Station is the one who makes all this come to be. Kristy Van Camp is the community co-ordinator and receptionist. She's only been working there since last July and literally stumbled into the gig.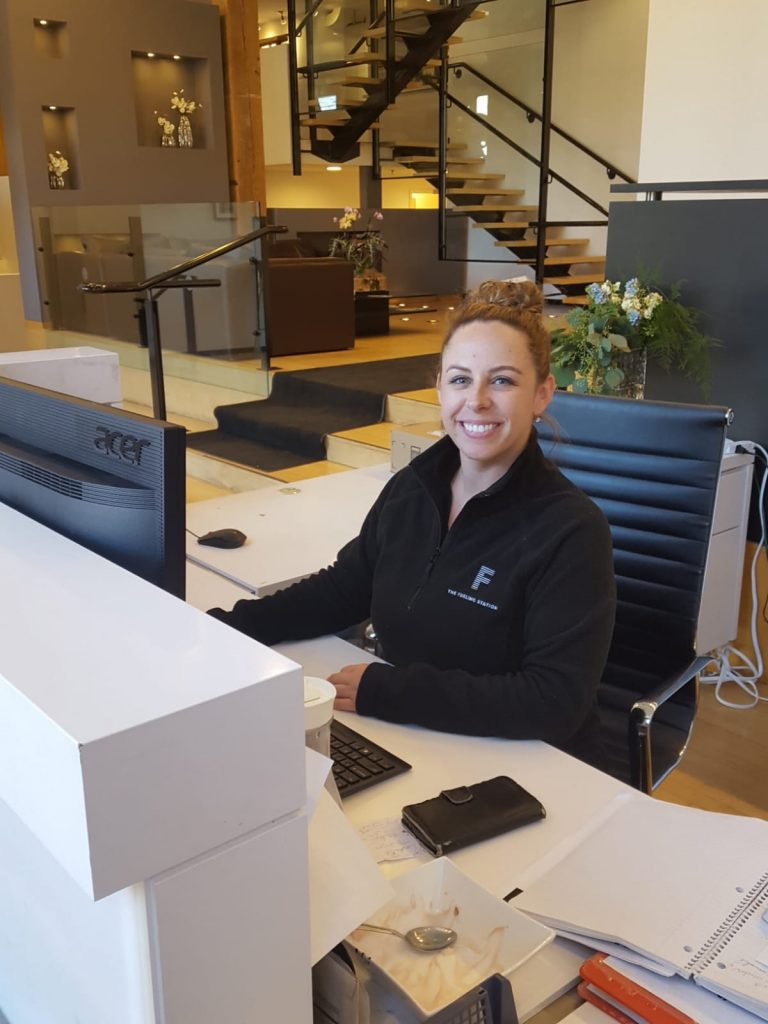 "I live around the corner. I used to walk by all the time and I'm like 'oh, I like the staircase. I wonder what's in there!' And I randomly started working here through contracts," she says with a laugh, grazing her hair with a light touch.

Van Camp handles all phone calls, mail deliveries and overall office co-ordination. She does a little bit of everything, including operations, admin, reception and event planning. She says her job is to "make everyone happy."
From planning office parties to hosting networking events, Van Camp is the one who ensures The Fueling Station maintains the appeal that attracted companies in the first place


The co-working space appeals to firms ranging from accounting to lifestyle bloggers, like Narcity, and entertainment companies, such as Club Crawlers and party planner Let's Party Consultants. There's a little bit of everything at The Fueling Station. Being in Liberty Village has a lot to do with it, Rockley says.

"It's a complete artsy, hipster, creative place," she says. "It just has a very artistic vibe to it. It still feels like it's unique and different from other districts in Toronto."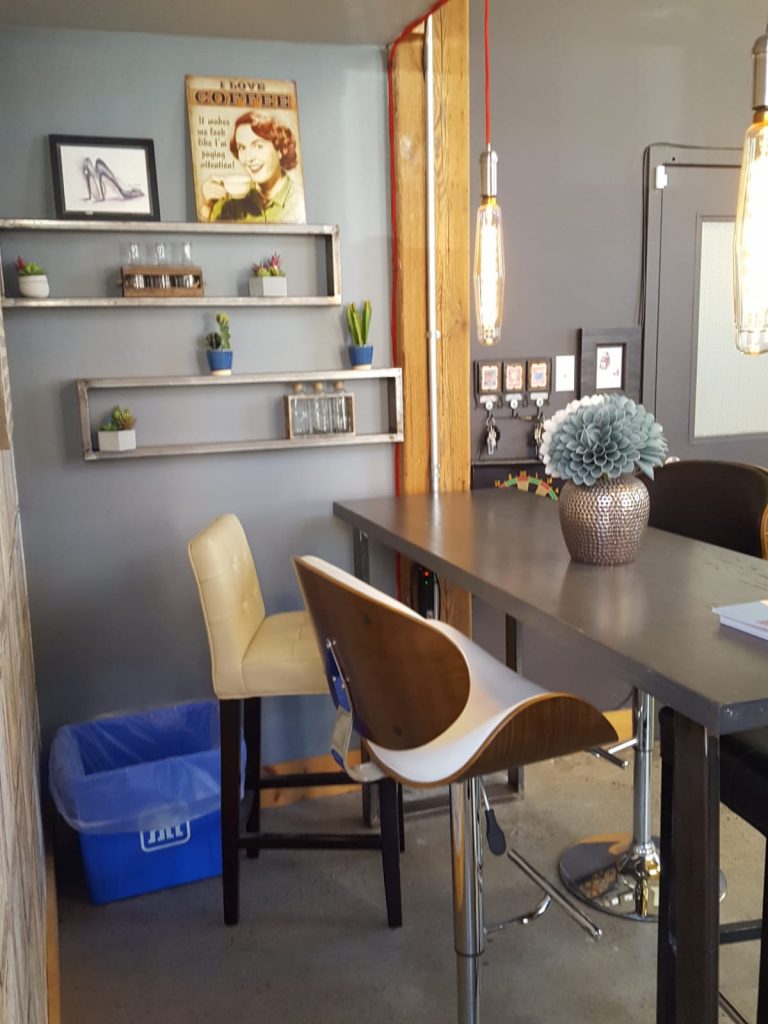 Figure 1: A timeline of McRock Capital's Growth
Made with Visme Infographic Maker
This is a comparison of how The Fueling Station building looks now versus how it will look after undergoing construction and renovation. The end goal is to create a multi-storey building that has lots of office space for people to rent out and use. It will remain a co-working space but on a much larger scale.
(Credits – First image: thefuelingstation.com. Second image: urbantoronto.ca)