By Tess Stuber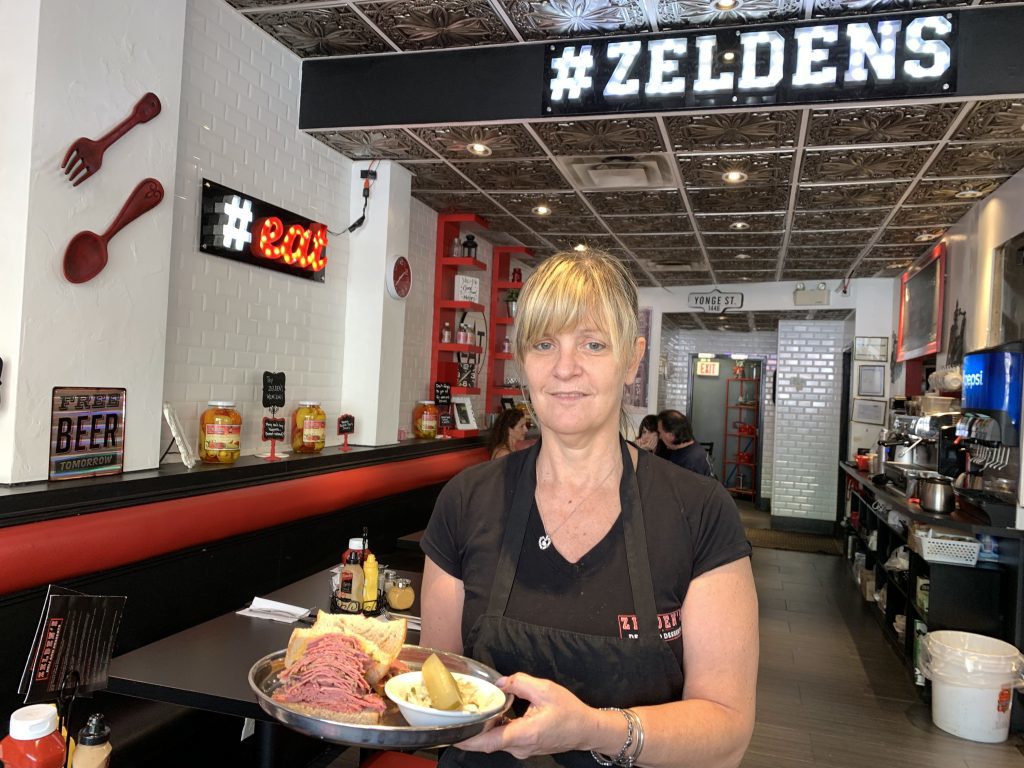 An older man approaches the counter and smiles familiarly at the deli owner standing behind the rows of meats, cheeses, and toppings.
"Pastrami today?" she asks of the man, smiling back at him.
"That sounds perfect."
He looks along their shelves of rare, old-fashioned New York Seltzer flavours as Zelden's Deli and Desserts owner Irene Zelden assembles his sandwich with their homemade spicy mustard.
She walks around the counter and places a tray on the table with a stacked pastrami sandwich, one of their specialties, and a sliced pickle on the side.
The man nods appreciatively and slides down comfortably onto the red vinyl booth. He takes the first bite and his eyes close with joy.
Irene smiles at him from behind the counter as she continues slicing deli meat and preparing for the lunch rush.
Irene and her husband Shelley Zelden have been preparing and serving homemade deli meals with their family recipes since the 1980s.
Zelden's is the newest project for the couple amongst a variety of restaurants and pubs through the past.
Zelden's is the first business the couple opened on their own without assistance. Irene decorated the entire restaurant by hand including the tiling, the upholstery, and the decorative tin ceiling panels.
The wait staff and kitchen staff all smile and chat with Irene around the deli, creating an open and comfortable environment that the business owners take pride in.
"We are a very family business. We're not corporate at all. We like to know that people know that the owners are here and we run the place, you know, and we're very hands-on," Irene said.
The benches and the black and white tile give the deli a familiar diner vibe that greets you when you walk in. Beyond interior design, Irene is also the head chef at the deli while her husband runs the meat slicer.
On the weekends you can find Zelden's Deli packed for brunch and lunch. The menu consists of a variety of traditional recipes passed down from her mother in-law's original Zely's deli as well as a host of "evolution" menu items such as strawberry cheese blintzes and stuffed challah grilled cheese.
Their popular pastrami sandwich has homemade spicy mustard that is so good, it was stolen off the tables. Irene now cans and sells the mustard in the deli.
"We do our pastrami in house and we have a special dry rub that you can't get anywhere else," Irene said. "So if you like our pastrami, you can only get it here."