By Nick Parker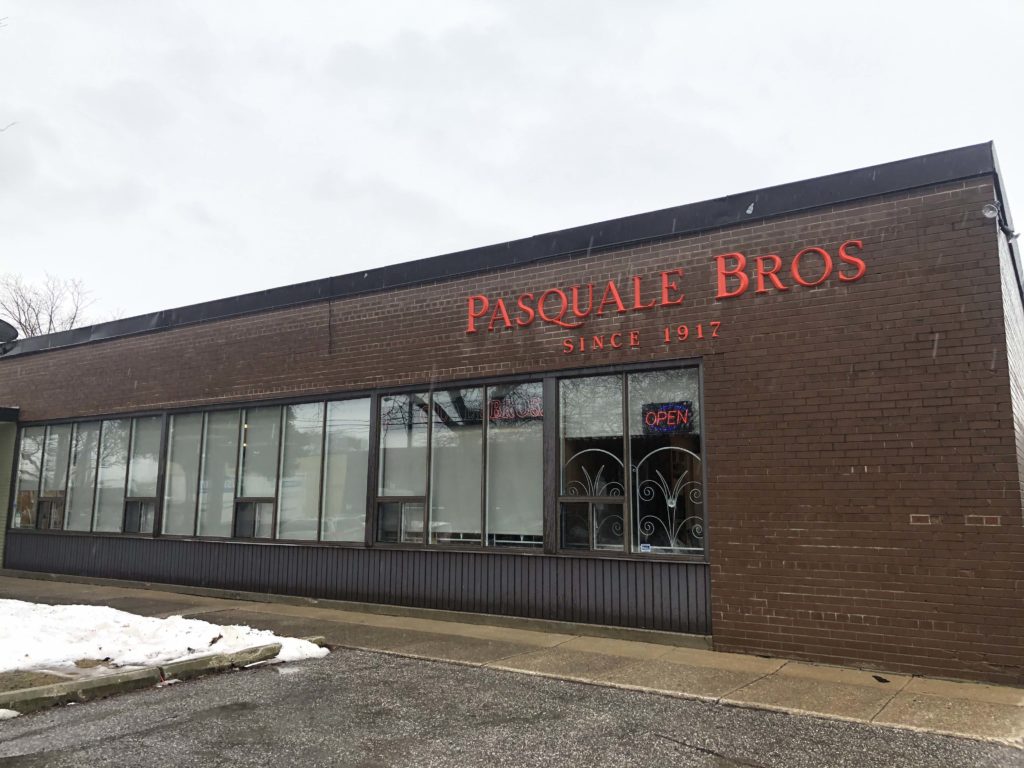 Overtop industrial style brick sit the words "PASQUALE Brothers, SINCE 1917," rendered in skinny red plastic lettering. You wouldn't find the advertisement of their specialty Italian foods store from glossy flyers in your mailbox sent in an unsolicited manner, nor would you find them on a large billboard around the city. In the food industry, business is dominated by household names like Walmart, Sobeys and Loblaws, but Pasquale Brothers, they never played by the same rules.
It all started 104 years ago. A man by the name of Edward Pasquale immigrated from Italy and opened an Italian specialty foods store, with the intention to bring his familiar tastes of Italy to his new home in Canada. At the time, he was one of the first to import fine foods from Italy.
Four generations later, Christina Kalcevich and her husband, Tony Burt, continue the legacy at their only location in Etobicoke, where the business has been situated for over a decade now.
Their involvement started four years ago. Christina was working as a health economist whenthe opportunity arose to take lead of the family business.
"My mother had been working in the business from the time she had graduated university. She was looking to retire and she had [received] some offers to sell the business. It was 98 years in the family at that time. It didn't seem right," said Kalcevich.
So, Kalcevich talked with her husband, and they both decided to give it a try.
Coming from a completely unrelated background, running a small business was a challenge for Kalcevich.
"It was a difficult transition.… My mother had been doing it her way for almost 45 years. Coming into this totally new, you don't even understand why she was doing some of the things she did. The longer I'm there, the more I find it so remarkable that she was able to keep so many things in her head about all the different products, customers, vendors. She'll hear a customer's voice and she will know pretty much everything they have ever bought from her," Kalcevich said.
"One day my mom went on a trip, so I decided to help out and take care of the store for her while she was gone. This was before I started working there, and someone said to me 'Uncle Richard is here.' In an Italian family, everyone is like a long-lost relative, and as I was talking to him I realized he was the person we get maple syrup from. Everyone feels like family," Kalcevich muses. "Many longtime customers that come in tell stories of the first time they met my mom and her 'larger-than-life personality'."
Bottles of specialty oils line the walls of the store while, aligned perfectly across the shelf, chalk-written menus hang directly behind the colourful meats and cheeses enclosed behind the refrigerator glass; a single smudge or particle of dust is not to be found.
After years of solidifying a spot in the diverse food culture of Toronto, in 1969, Pasquale Brothers made its home down the street from the St. Lawrence Market. Years of continual growth led the business to expand their operations to King Street in 1981, where not only did they continue to supply Italian specialties, but opened their reach to specialties from around Europe, and even around the world.
But this story is not a common one. According to the Harvard Business Review, 70 per cent of family businesses are sold before the second generation has a chance to take over.
Against all odds, Pasquale Brothers not only surpassed this, but to this day still continue to deliver the service they provided four generations later.
Along with in-store customer sales, Pasquale Brothers also provides wholesale services to restaurants looking for high quality and specialty ingredients to create fine dishes sold in their restaurants.
According to Eduardo Sabate, a sales associate who has been with the business for over a year, about 95 per cent of the revenue comes from big wholesale orders, shipped directly from the warehouse attached to the store.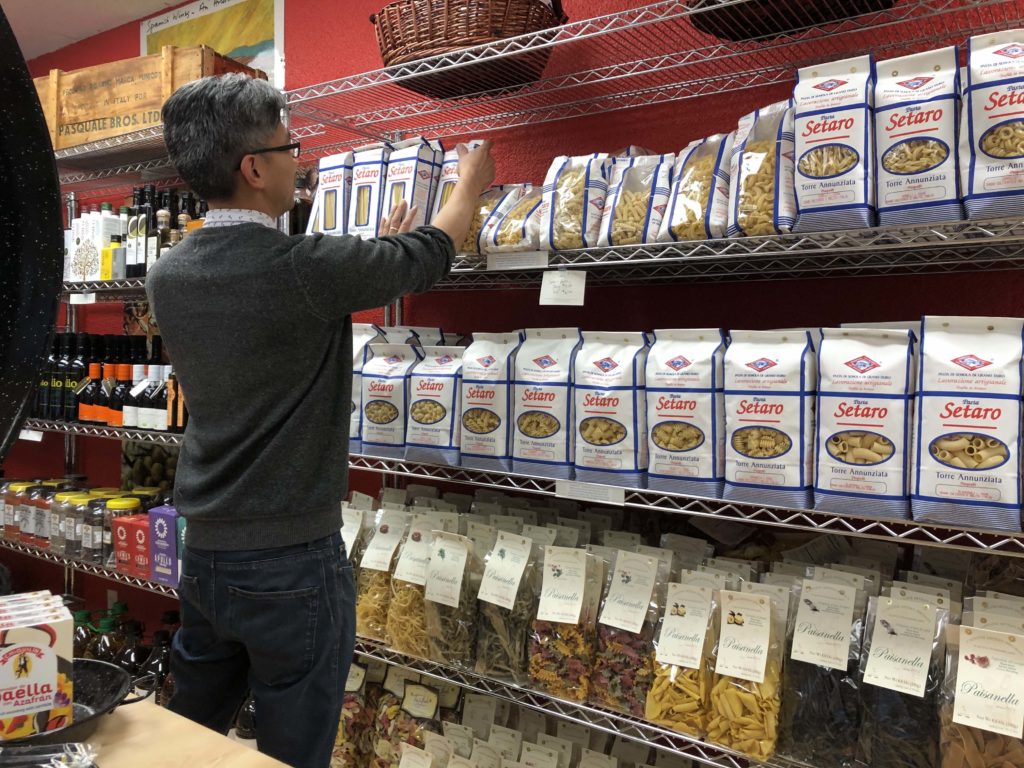 Sabate's role involves dealing with walk-in customers for the store, as well as wholesale customers for restaurants, hotels and big venues.
"Christina talks to all the chefs and all the people who are ordering every day, and if there is something that they can do to go above and beyond, you know, maybe a chef needs something extra, then they will accommodate. They're small enough to be able to do that, whereas if you go to a bigger one [wholesaler], it's just, you know, plugging the information in the computer and that's it," said Sabate.
Growing a family foods business can be difficult when a large majority of the industry is dominated by bigger franchised stores. According to the Canadian Grocer, a magazine dedicated to reporting on the grocery industry, in 2018 chain retail stores held 60.9 per cent of the market share compared to the 39.1 per cent share of independent stores. Furthermore, experts from the University of Guelph and Dalhousie predict a $7-billion dollar shift towards "warehouse clubs, dollar stores and online" by 2020 as consumers are gearing more towards "value- and convenience-seeking consumers."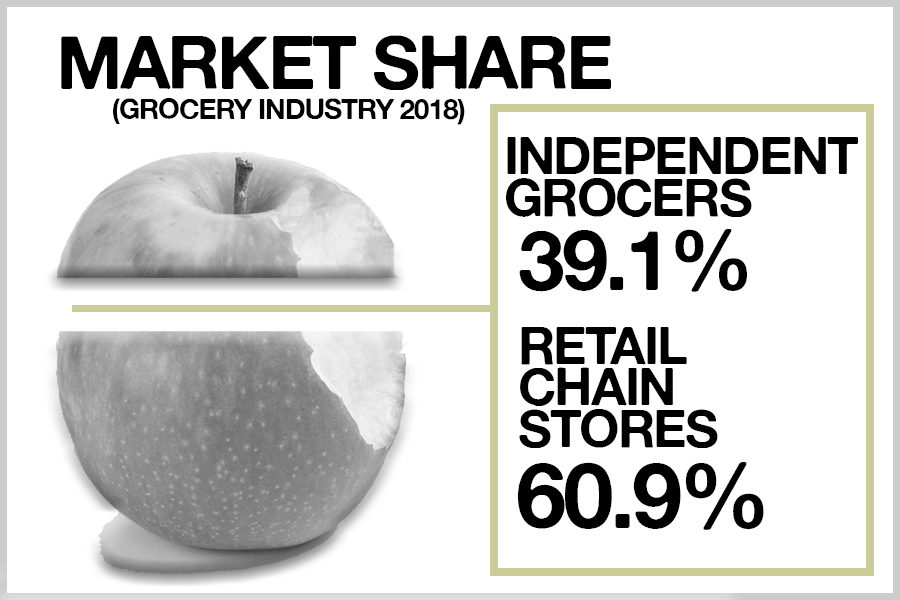 In today's age, price of product and convenience seems to outweigh quality and a great customer experience, though that hasn't shifted their focus.
The amount of expertise that each employee has on different products is unparalleled in comparison to bigger stores.
At the front entrance of the store, dark brown picture frames suspend images of the past generations enclosed within glass just clear enough to observe your own reflection, all the while observing their past. Old suits and horses take you back to a time before modern automobiles and high fashion.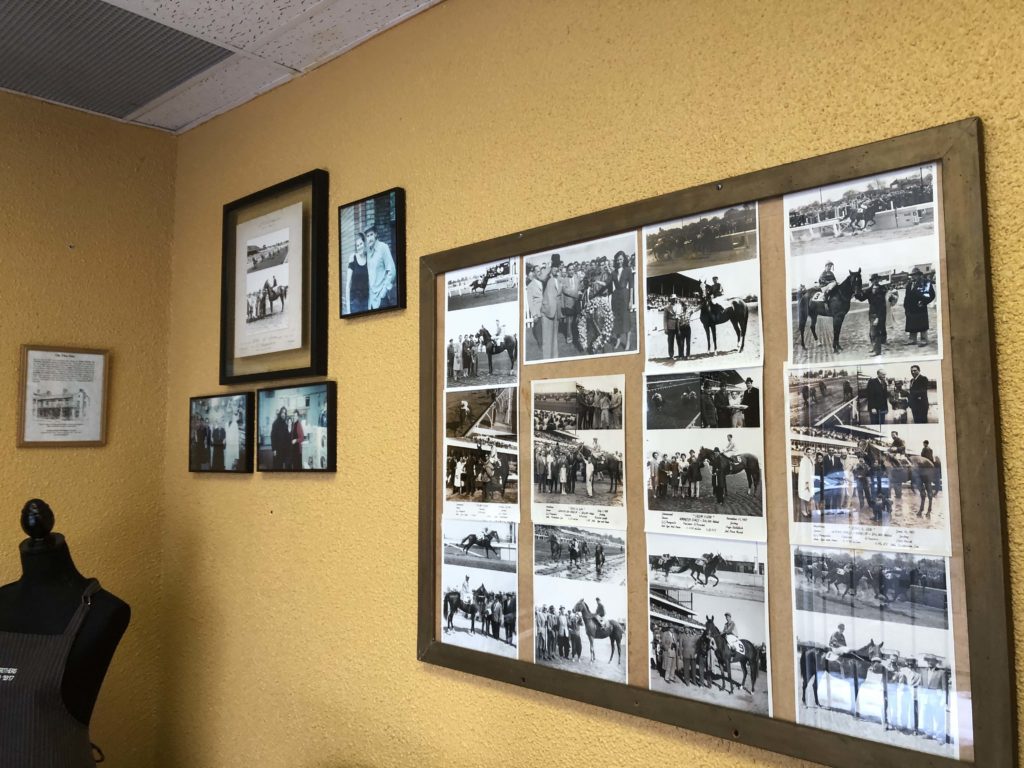 "I was a baby when my grandfather died, so I look back and find these articles. There was one talking about what Pasquale Brothers was, and it described a shop that sells great products with knowledgeable staff and this large focus on customer service. And 104 years later, it really hasn't changed.… We take a lot of pride in what we sell and the services we offer," said Kalcevich.
As the non-essential business closures began in late March due to COVID-19, many smaller businesses have been in deep water.
To ensure growth and reliability to customers during a tough time, Christina and Tony decided to move a portion of their business to an online market– a choice made to continue the growth and to adapt to the current market, moving the old business onto a new platform.
"It's funny, when I first started people would walk in and ask if I'm Anna Marie's daughter without knowing who I was. It's pretty remarkable that in a massive city someone I've never seen before can recognize me," said Kalcevich.
"It gives me this sense of, you're right where you are supposed to be."