By Alexandra Clelland
Gio Rana may have thought the day he opened his restaurant would be the most memorable day of his life; it was, but not in the way he imagined. Instead of greeting his very first customers, Gio spent the day in the hospital. His newly hired employees and family members were ready to start their first day at the family business… until Gio's wife's water broke.
Baby Margio had other plans.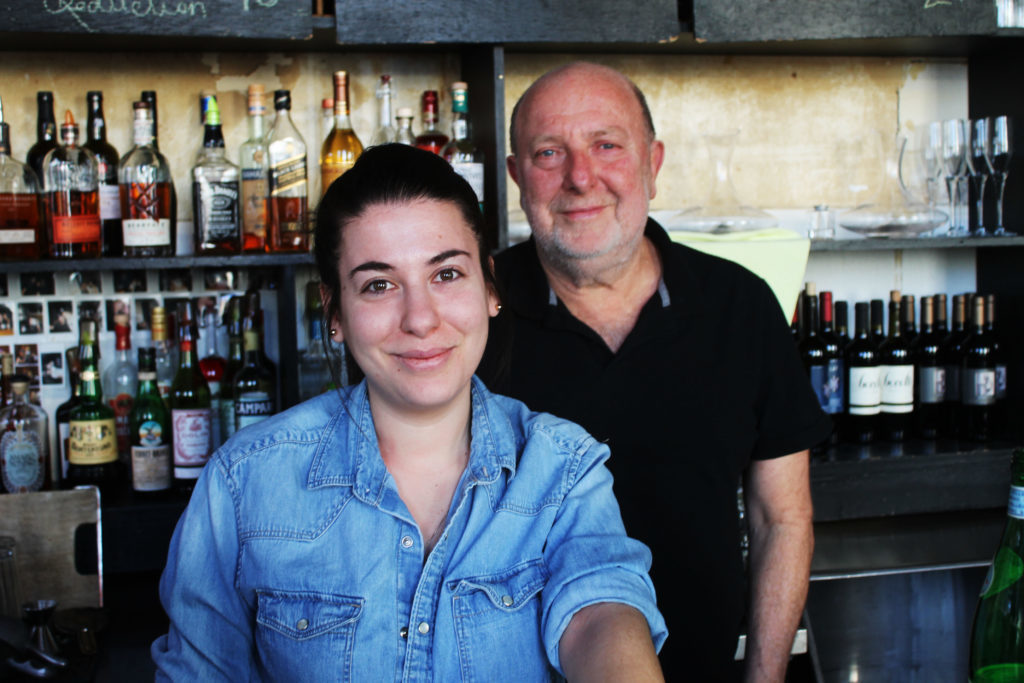 Before Margio was born, Gio worked an unsatisfying desk job. But he had always wanted to create something of his own and decided to follow a different path. Combining his three passions of family, food and art, he was motivated to open up his own place. It may sound like a tall order, but the result was a family restaurant that has been operating in Toronto for more than 30 years.
Gio Rana's Really, Really Nice Restaurant, affectionately dubbed "The Nose" for the large nose sculpture above the door, has been in its Leslieville location for 18 years.
"When we opened up, I never really called it a restaurant – I still don't like to. It's just a place to eat," Gio explains. "I really liked the little authentic hole-in-the-wall places in Italy that didn't have a sign. We still needed something on the front of the place to identify it, and someone joked about putting my nose on the door. I thought, 'Hey, that's not a bad idea.' Now it's become this cool landmark in the area. The press was all over it and people just started calling the place The Nose."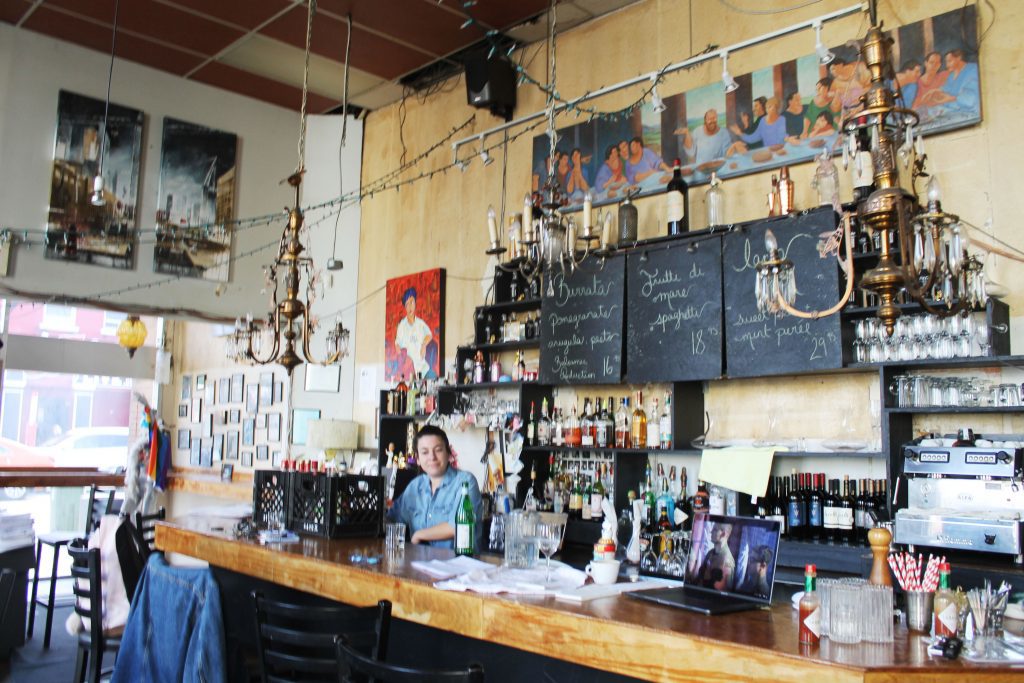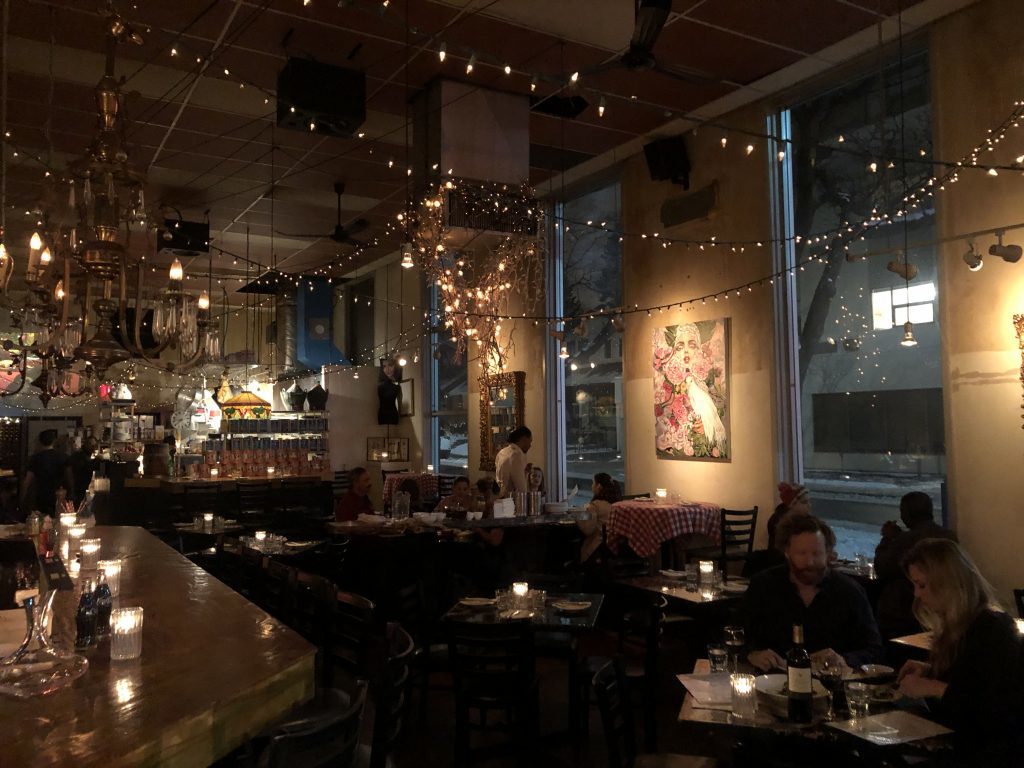 Today, Gio sits alone at the bar, sipping a tall glass of San Pellegrino sparkling water and watching a pre-season Blue Jays game on TV. He's a middle-aged balding man who sports round glasses with thick black rims. He has piercing blue eyes and a warm smile. He seems honest, straightforward and opinionated, but he lightens things up by punctuating conversations with jokes and other touches of humour.
"It's pronounced 'Joe,'" he says with a smile when customers mispronounce his – and the restaurant's – name.
It's a sunny Saturday afternoon in February and an unusually warm day in Toronto for this time of year. The bar is decorated with tiny white Christmas lights, a chalkboard and so many bottles of wine and spirits that each seems uncomfortably crammed behind another without any clear sense of organization. It would take someone who's worked here for quite some time to memorize where each bottle of liquor is hidden.
Margio is busy prepping for what promises to be another busy Saturday night at the Leslieville spot. She's just returned from the Loblaws down the street, picking up some groceries for the kitchen. She wears her dark hair tied up in a messy bun so it's out of her way as she hastily prepares for tonight's customers.
Margio graduated from the University of Toronto with a master's degree in art history, but she works at the restaurant full-time. Ever since she was a little girl, she's been helping her dad run the restaurant. It's all she's ever known.
"I feel more comfortable here than I do at home. I've literally grown up here," Margio says with a laugh. "It was like our playground as kids running around my dad's restaurant. My siblings and I were always around food and customers and it was definitely a different childhood than most, but it was fun."
The phone rings periodically, with customers calling to secure a reservation for dinner that night. Margio answers the phone when she's not busy instructing staff or balancing cheque books. By 7:00 pm, the restaurant is bustling with the sound of laughter and conversation.
Dishes of pasta and seafood emerge from the kitchen, and the staff serve plates piled high with massive meatballs, creamy butternut squash ravioli and fresh oysters. Every dish presented is a piece of art; Margio makes sure of it.
Though Gio has accomplished what he set out to do, he explains that operating a family business hasn't been easy. His recent divorce put a strain on the family and forced Gio to sell the building after owning it for many years. Now, he struggles with paying rent like most other businesses in the area.
"Having the restaurant in this neighbourhood used to be really good for our bottom line," he says. "When we first got here rent was cheaper. Now that it's become trendy, the bottom line is more expensive. The area started to evolve into more franchises. It's inevitable because they're the only ones that can afford the high rent here."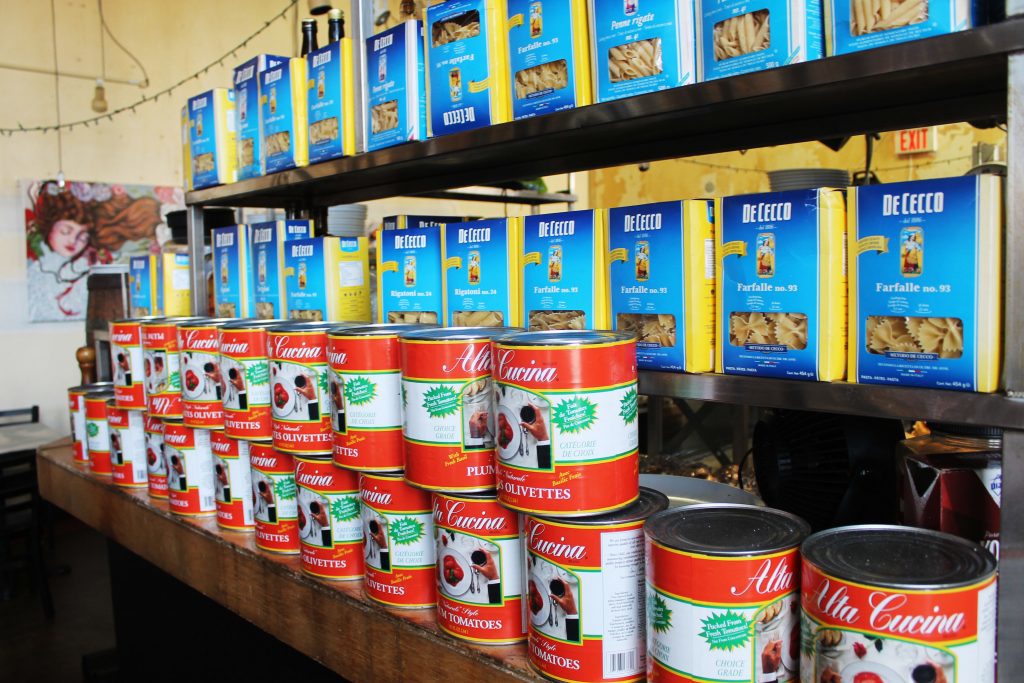 According to Gio, business has been steady over the years, but property taxes and high rent have made it hard to stay successful.
"I pay $40,000 in property taxes every year and I've got a staff of 20 people. Some of them have been with us for over 20 years," Gio says. "They're like our family, too. It's not just about us having a job and staying in business, but I need to look after these people. These guys have been loyal, and I need to provide their paycheques."
Gio and Margio reveal they are considering moving the restaurant's location to cut costs and keep it running. They've moved around a few times over 30 years, at least partly to escape high rent. The Nose originally opened at Yonge and Eglinton, then moved to the Beaches and finally to its current spot in Leslieville.
"It's a shame because we've been at this location for so long," Gio says. "But I won't give up on what I've started. I hope we can stay, we really built something here. But it's not up to me. I just hope people keep choosing local because the little guys like us need all the support we can get."
Margio explains that when she dines out, she likes to support "the little guys" in the food business because it's important for restaurateurs to support one another.
"The smaller businesses have heart and soul," Margio explains. "The big franchised places just don't have that. Small businesses have people's names on the door, it's their whole lives."
Not surprisingly, perhaps, her father agrees.
"It's sad," Gio says with a sigh. "I mean, where would you rather go? Personally, I like to walk into a place and it's not perfect. It's all in the food, you know? Whereas if you go to a franchised place like East Side Mario's, it's consistent but you don't get the same experience as somewhere local, where the owners have put their heart into the place."
Sitting at the bar after a busy night, Gio and Margio reflect on the decades spent together running the restaurant. Their Leslieville location is their favourite so far. When Margio asks her dad how long The Nose has been running now, Gio smiles.
"Well, how old are you, Margio?" Gio replies.