To honour her father and his legacy, Keyik Bayramov established an art foundation in his name
By Didhiti Kandel
The day before her father's passing, Keyik Bayramov watched her father writing something on a piece of paper at his desk, which she would later find. He passed away at home on Valentines' Day of 2014 due to liver cancer. "He looked at all of us and said that he was the luckiest man in the world because all of his family were with him," recalls Keyik, as her eyes mist with tears. "Buy fruits for still life painting tomorrow," read the note that Keyik found.
Keyik's father Durdy Bayramov was one of Turkmenistan's most prominent artists who had achieved many awards, including the highest honorary title of his country –People's Artist of Turkmen (USSR). Growing up in the city of Ashgabat, Keyik was always known as the daughter of Durdy Bayramov. "I always used to get sad because of this and I even discussed it with my father: 'Pop why do they always ask who is my dad but why don't they ask what's your name?'" says Keyik.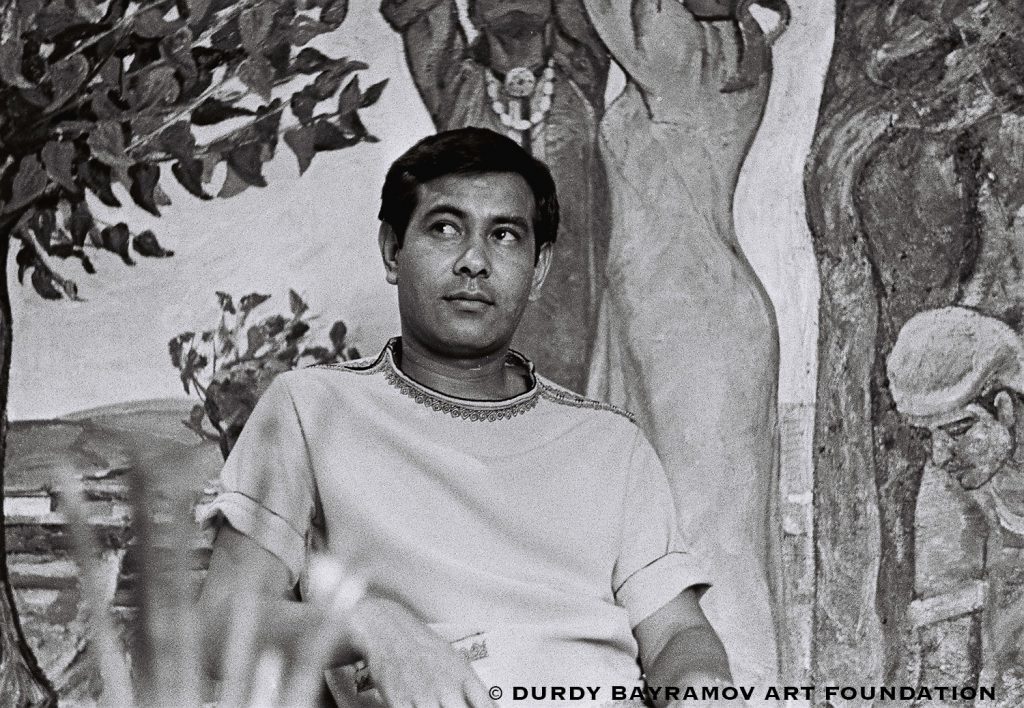 "I just decided that I don't want to be the daughter of, I want to be myself so I left," said Keyik. She headed off to Dubai for 18 years and worked at the Sheraton Hotel for her first job before moving to Toronto. Although language and the change of cultures were among her hardships, Keyik knew she was determined to conquer any Everest.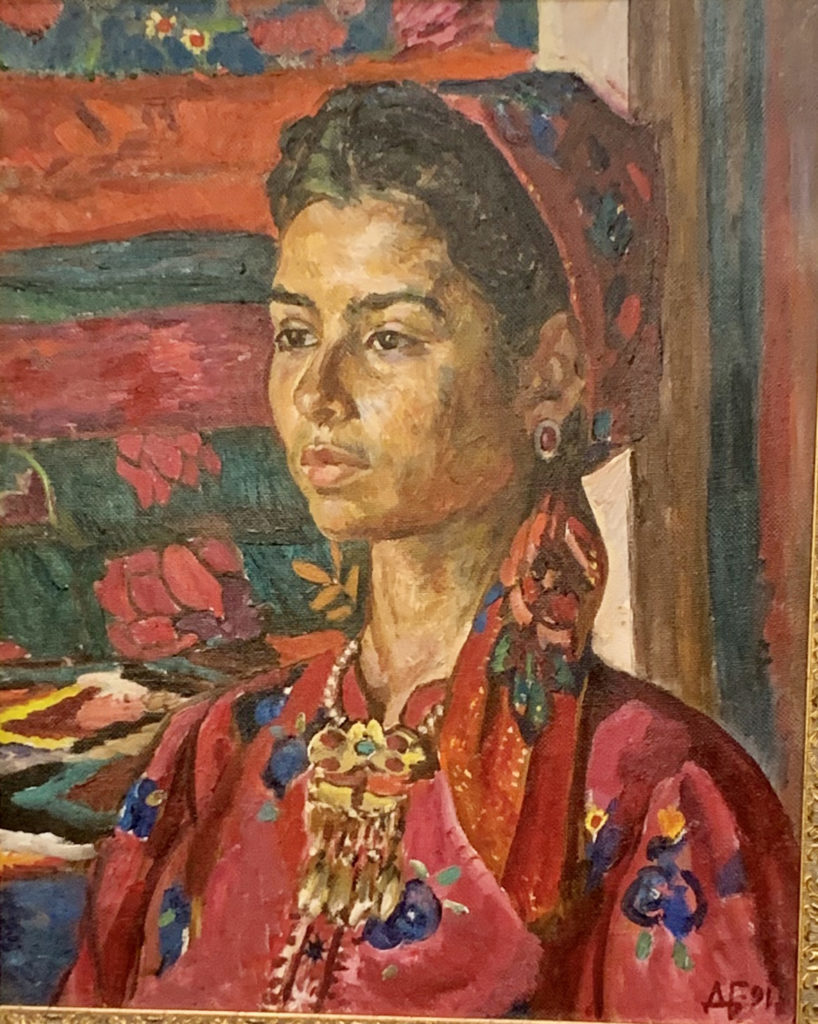 Bayramov often visited her for a few months at a time after she moved to Canada. From the breezy and balmy summer to the endless and colourful yet dry leaves in autumn, Bayramov was intrigued to see the beauty of such a place. He would often go out in the neighbourhood to do what he did best: paint. Keyik recalls her father just standing in their neighbours' driveway and painting the first thing his eyes laid on. With his wooden easel, linen canvas, multiple brushes, and his painter's face on, Bayramov communicated with the neighbours through his paintings. Not only that, he constantly travelled to different parts of Canada and his art equipment followed him to capture the beguiling features of the country.
In 2012, Bayramov returned to Turkmenistan for a solo exhibition dedicated to his 75th birthday. He promised that he would soon be back to paint the beauty of Canada and present his painting to the Canadian public. But he never came back to fulfill his wish.
When Keyik came back to Toronto after her father's passing, she longed to shake off the giant rock that weighed down her shoulders. Keyik wanted to fulfill her father's last wish –– to have an exhibition here, for the Canadian public. She describes her father to be the man one could never say no to because of the kindness in his heart and the light in his presence, it could bring anyone out of the shadows. She marvels at how someone raised in an orphanage could contain that enormity of love.
Determined, as usual, she headed off looking for a place to do an exhibition at the heart of downtown Toronto. After many failed attempts, an idea to hold the exhibition in her house, which she once shared with her father, crossed her mind. The first exhibition in 2014 held at her house on Bayview Avenue displayed more than 250 paintings, alongside photographs of Turkmens that her father took as a hobby.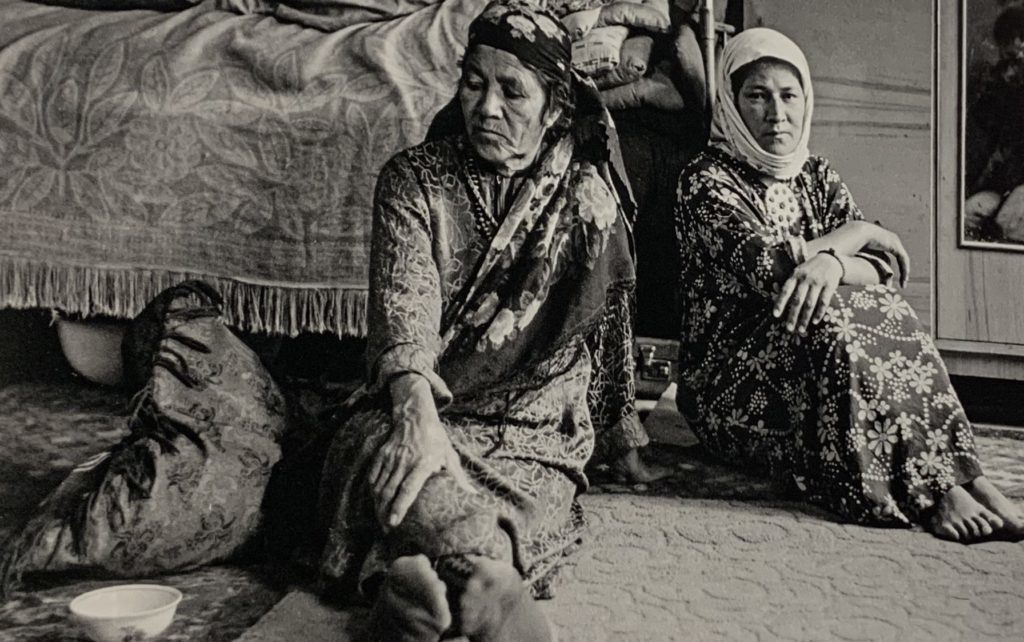 The flood of feedback that she received after that first exhibition inspired Keyik to continue to keep her father's last wish alive. In 2015, Keyik established the Durdy Bayramov Art Foundation, a non-profit organization, to not only keep her father's legacy alive but also to represent the Turkmen community in its own artistic way. According to the Foundation, it also holds many art books possessed by the artist himself in its archives. These books, and other related documents, are available for the public for reference purposes. In addition, the Foundation seeks to inspire young artists and explore the euphoria that is art.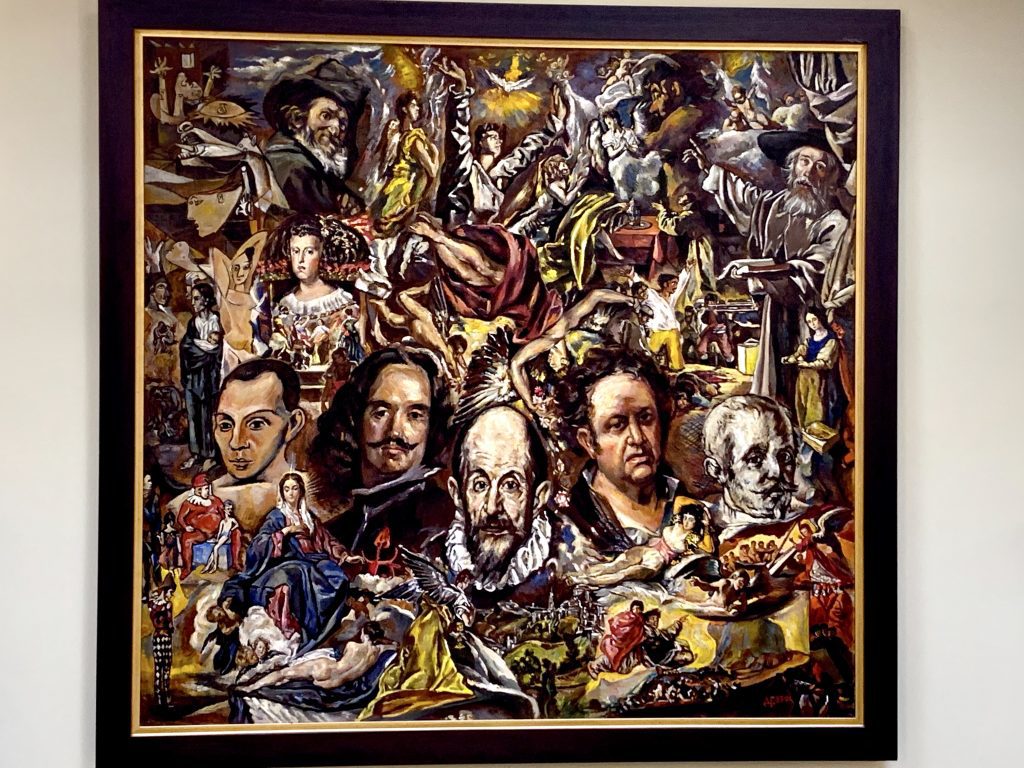 As you walk in through the wooden door of the home, you see a plain tiled floor so shiny that you can almost see your reflection. Up ahead is an enormous sitting area. One would imagine this sitting area with a chair or a couch. However, this one rather invites you to take off your shoes, cross your legs and sit on the carpeted floor before a table that is no taller than a nightstand. The Turkmens call it "topchan." On the short-legged table though, are thick and chunky books scattered like some Scrabble tiles on a game board. These books, published by the Foundation itself, contain mostly the work of Durdy Bayramov. The brown wooden stairs lead to the second floor where most of the paintings are presented in four rooms. But what really catches the eye is an enormous painting, just above the curvaceous stairs, that took Bayramov 16 years to complete. The painting is a collage of famous 17th-century Spanish artists, such as Picasso and El Greco.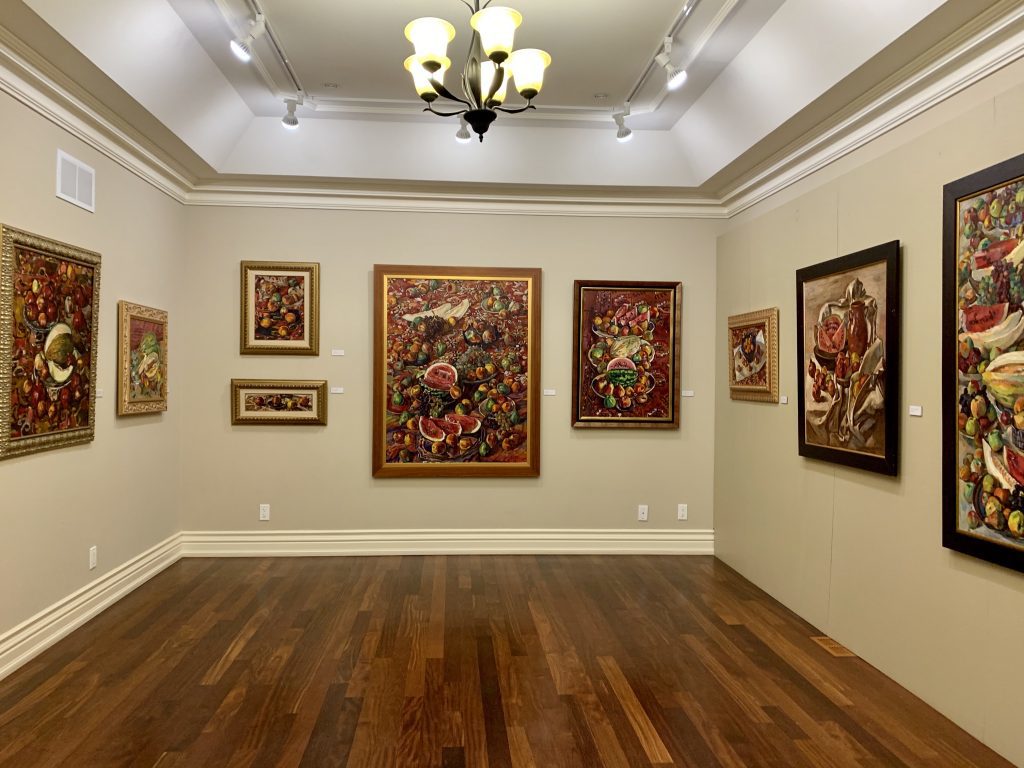 The first room contains the still life depictions of fruits, melons in particular, which symbolize the abundance of his homeland. They are "an ode to Turkmenistan," says the gallery curator Yevgeniya Kramchenkova. The second room presents an enormous number of landscapes that capture the bewitching beauty of Canada. The third invites visitors to see the still life paintings of flowers that Bayramov often dedicated to his wife and his daughters. The same room also elegantly embodies the marvellous painting of poppies that Bayramov dedicated to his parents that he never got to know. The last one presents portrait paintings of his daughters, wife, his students, friends and artists, the elderly and the children – the majority of them in Turkmen attire. Although the sun was not allowed to peek into the rooms, the colours playfully dancing on the linen were the ones bringing light and life.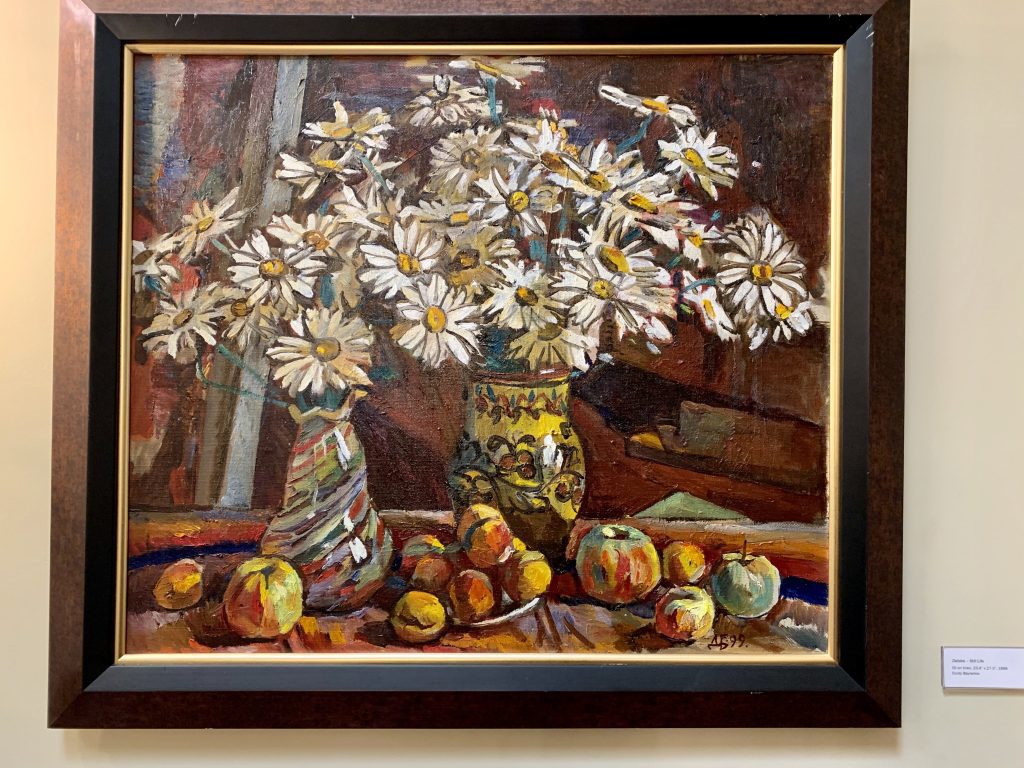 In his 55 years as a professional artist, Bayramov painted over 5,000 artworks that are displayed in museums around the globe, according to the Foundation. To Durdy Bayramov, his paintings were like his kids says Keyik. They were delicate, they were fragile, one must take good care of them and each one of them was different, especially the portraits that captured the spirit and personality of his subjects. His insights on art and life can be found on the Foundation's website.
"When you paint a portrait, you paint not the flesh, but the soul."

Durdy Bayramov
---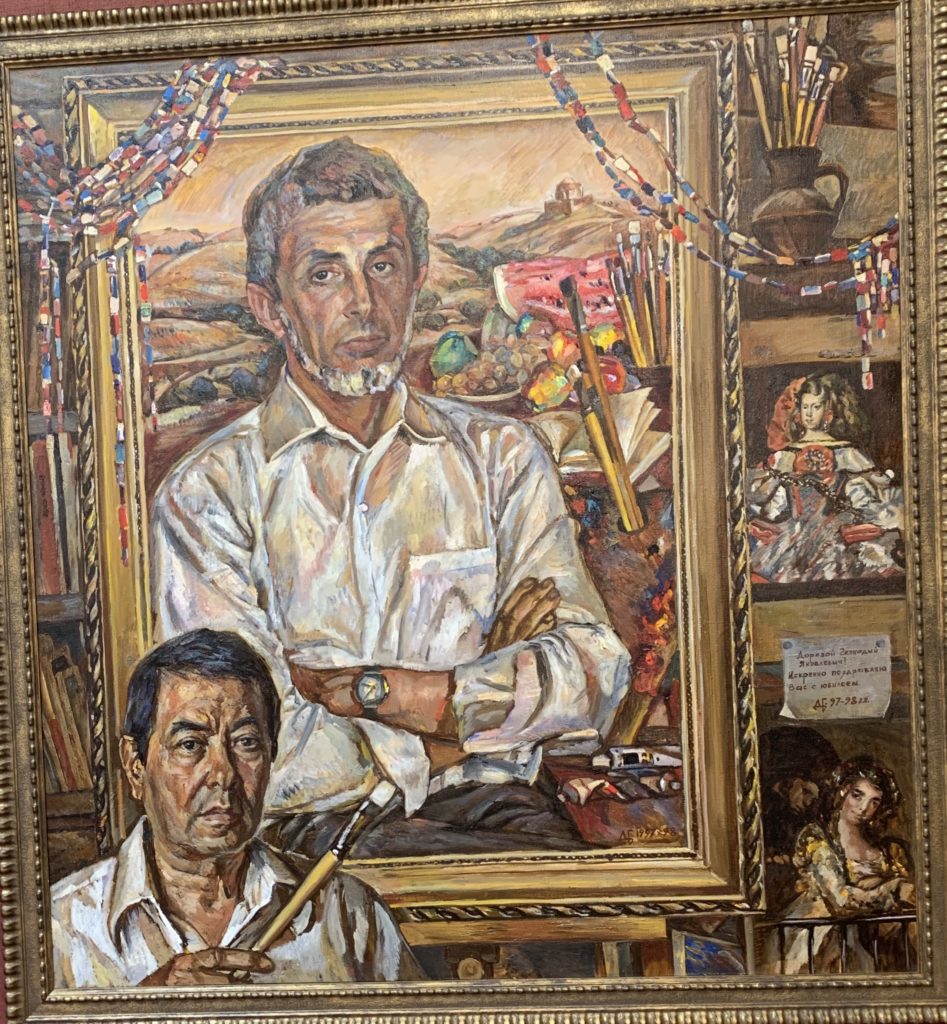 "They say time heals you but it doesn't heal you; as a person, you just learn to live with the pain," says Keyik, after a few moments of silence. Keyik says she once ran away from being known as her father's daughter.
"I was wrong. Today, I am blessed and proud that I am the daughter of Durdy Bayramov."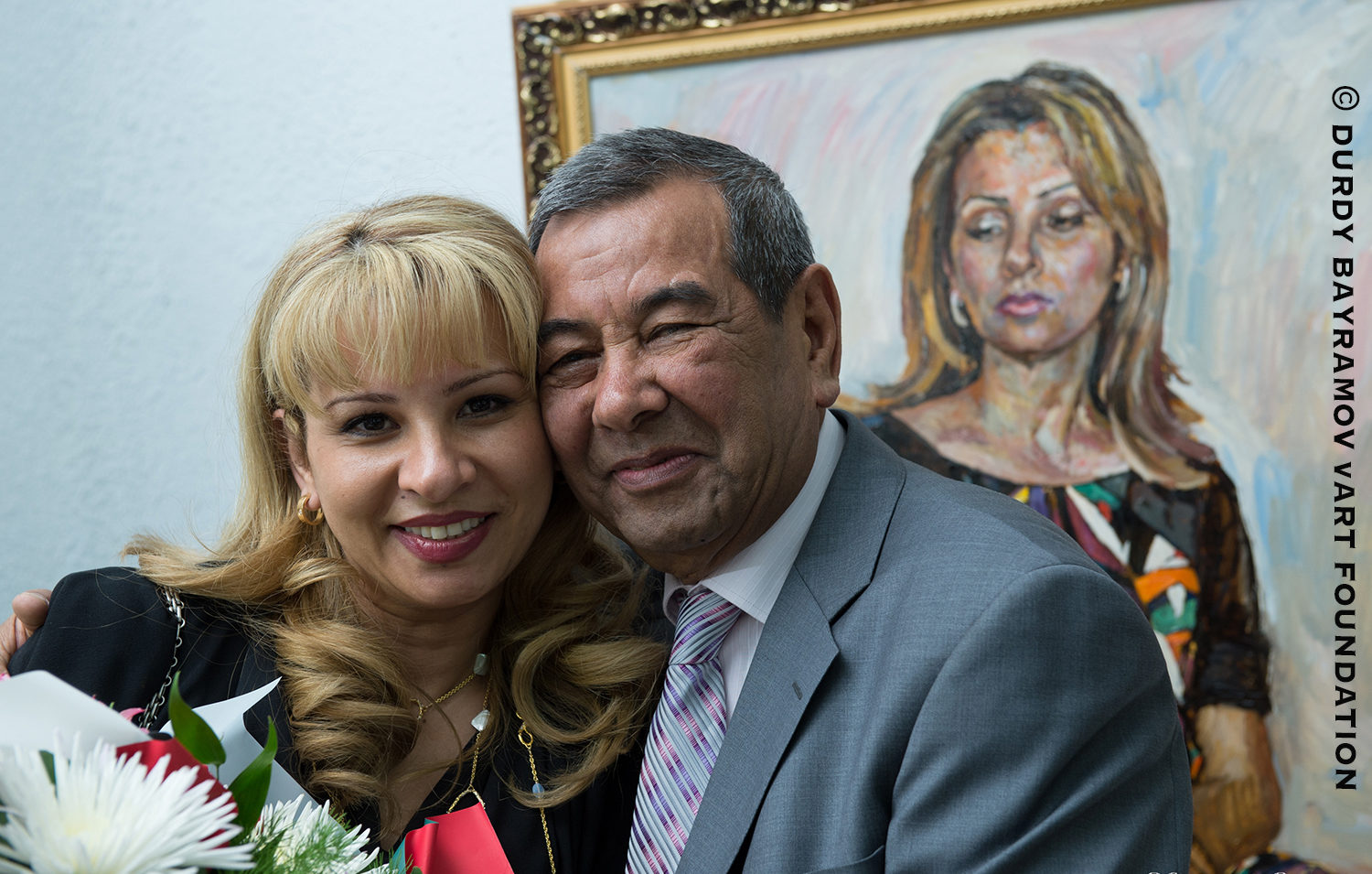 The map above is an interactive map and it demonstrates the few institutions around the globe that currently holds various artworks by Durdy Bayramov.