By Kendra Seguin
If you are walking past Western Sky Books in Port Coquitlam, B.C., a small, old man with bright white hair will catch your eye through the window.
He has a tidy moustache that matches his snow-coloured head. His off-white shirt probably used to match his hair but is now discoloured from years of wear.
In his hands is a large stack of books. Today, he juggles them with a bottle of hand sanitizer and a box of masks for customers coming into the store amidst the COVID-19 pandemic. Behind it all, his face is crumpled, bringing out his wrinkles.
He is your typical old-school bookstore owner—one who spends time behind the counter, smoking a cigar, leafing through messy piles of books that are dangerously close to the flame.
Tamara Gorin, owner of Western Sky Books, is nothing like him.
"He's like an example of the 'old bookstore,'" says Gorin, staring down at the shiny, child-sized statue of the old man. A friend, who happened to be a former bookstore owner, gave it to her and partner Dianne Ganz when they opened Western Sky Books in 2017.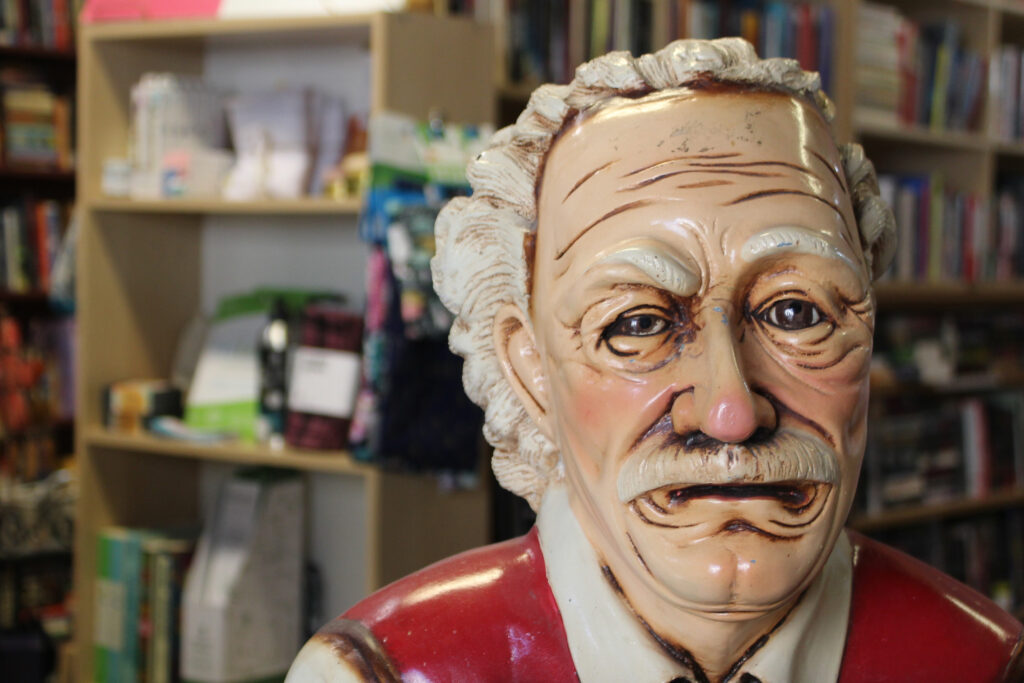 In a time when big-box stores and online shopping are plentiful, opening an independent bookstore seemed like a risk to some in Gorin and Ganz's circle, but Gorin says she was confident that the business would be a success.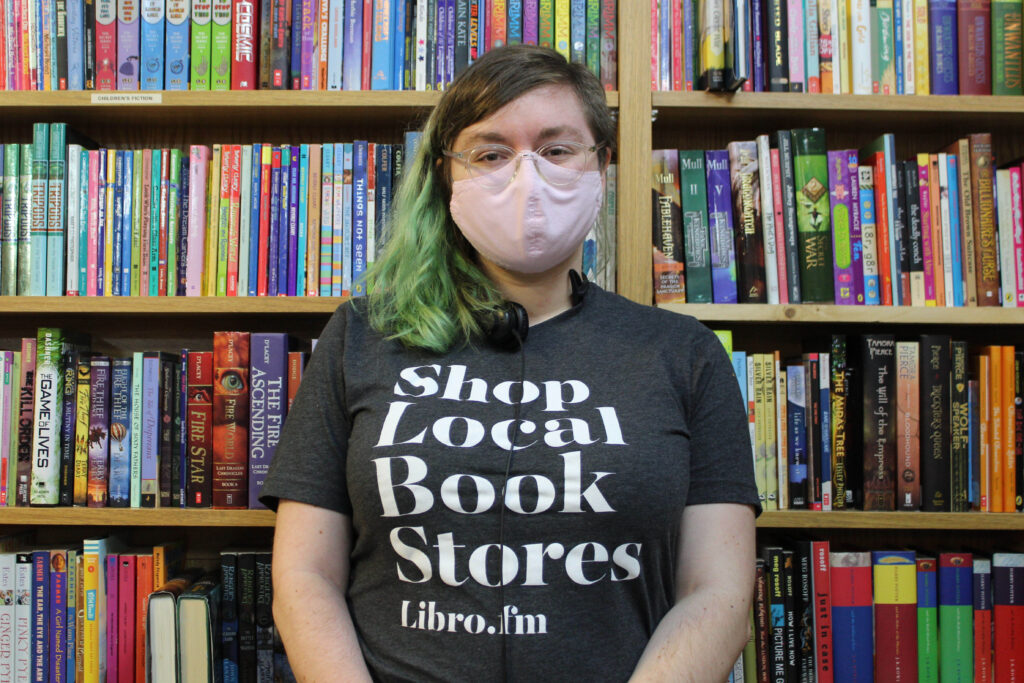 "There was the fellow at the bank that denied me my loan," recalls Gorin, who had to finance Western Sky Books independently through personal savings, a payout from a previous job and employment insurance cheques received through a small business program. "I said to him, 'Walk across the street on a Friday night and see what's happening at Chapters … you'll see why I can open a bookstore.'"
The narrative that bookstores are a dying business is more fiction than fact.
According to a 2020 Harvard Business School study, analysts predicted a decline in independent bookstores following the launch of Amazon.com in 1995. Yet, between 2009 and 2018, the American Press Association found a 49 per cent growth of indie bookstores, which the study attributes to the "3Cs": community, curation and convening.
By cultivating a sense of community through a "shop local" sentiment (community), providing specialized customer service (curation) and bringing people together through specialized events (convening), "successful independent booksellers have been able to differentiate themselves from online and big box competitors," reads the study.
Gorin agrees, saying that personalized service is a key factor in drawing people to Western Sky Books. By sharing her knowledge of books and being responsive to customers' concerns, she builds loyalty.
Even throughout the COVID-19 pandemic, Western Sky Books has continued to thrive. Gorin and Ganz had to overcome some challenges — changing store hours, negotiating with their landlord and developing skills in selling new, instead of primarily used, books — but Gorin says customers have continued to be generous and supportive over the past year.
Jennifer McKinnon, executive director of the Downtown Port Coquitlam Business Improvement Association, says Western Sky Books is a "unique commodity now in a community."
Since its start, community has been central to Western Sky Books' identity.
Gorin and Ganz, their grandchildren, boxes of used books and some flimsy paper signs: that was the day Western Sky Books made its first sale.
It was the 2017 May Day block party, the liveliest day of Port Coquitlam's annual springtime May Day festival. It was a cold day for a May Day, where the beaming sun was no match for the breeze.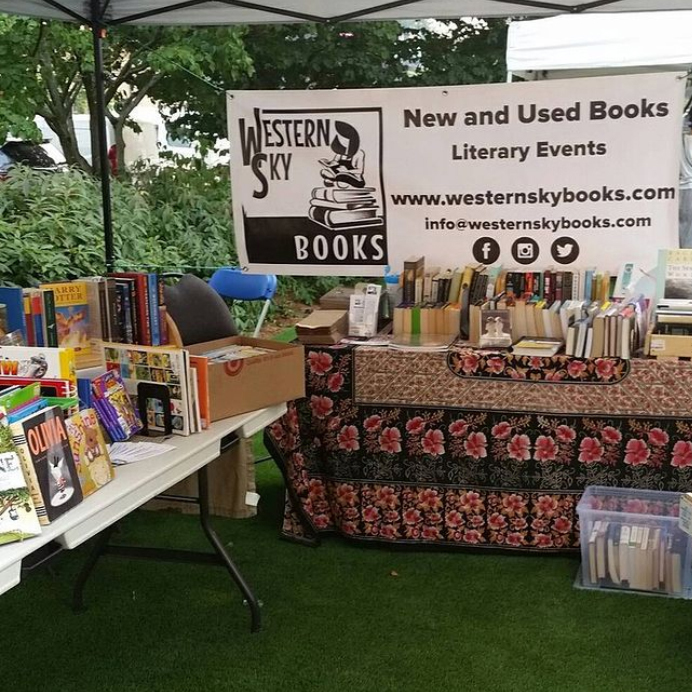 Western Sky Books, not yet a physical store, registered for a vendor spot along Biz Alley, a section of the block party exclusively for local businesses to promote their products and services. Sandwiched between a busy local European bakery and a similarly-busy Dairy Queen, the brick Biz Alley leads toward Leigh Square, the centre of the May Day festivities. Green trees and old lamp posts alternate along the alley lined with vendors.
The city provided Gorin and Ganz with a table, two chairs and a small tent to cover their spot on the street.
Leading up to the big day, Gorin fired up the home printer to label boxes of books: fiction, non-fiction, and children's stories. Gorin and Ganz set out the books and worked the table, while their oldest grandchildren, 15 and 10 at the time, walked through the market surveying the community on what they read and handing out pamphlets to promote Western Sky Books' next market appearance.
They made $75 that day.
They also made important connections to the Port Coquitlam community—connections that inspired Gorin and Ganz to set up shop in the city.
"From the first day that we sold at Biz Alley … there was an immediate welcoming here," says Gorin.
Throughout the summer, Western Sky Books continued engaging with local residents at the Port Coquitlam Farmers Market before opening its brick-and-mortar store in November 2017. Gorin says several customers she met that summer still frequent the bookstore.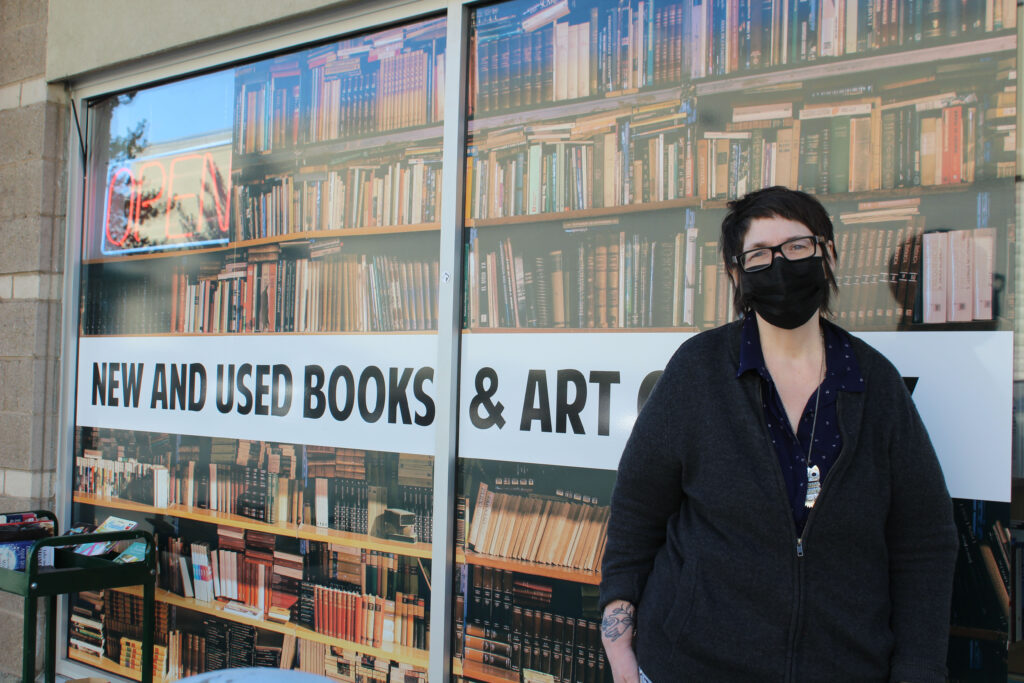 The storefront, tucked around the corner from a paint store and somewhat concealed by the supermarket across the alley, looks tiny, making one ask themselves how many books could possibly be within. Upon entering, it becomes clear that the answer is many. The store runs deep with high shelves jammed with new and used books from top to bottom.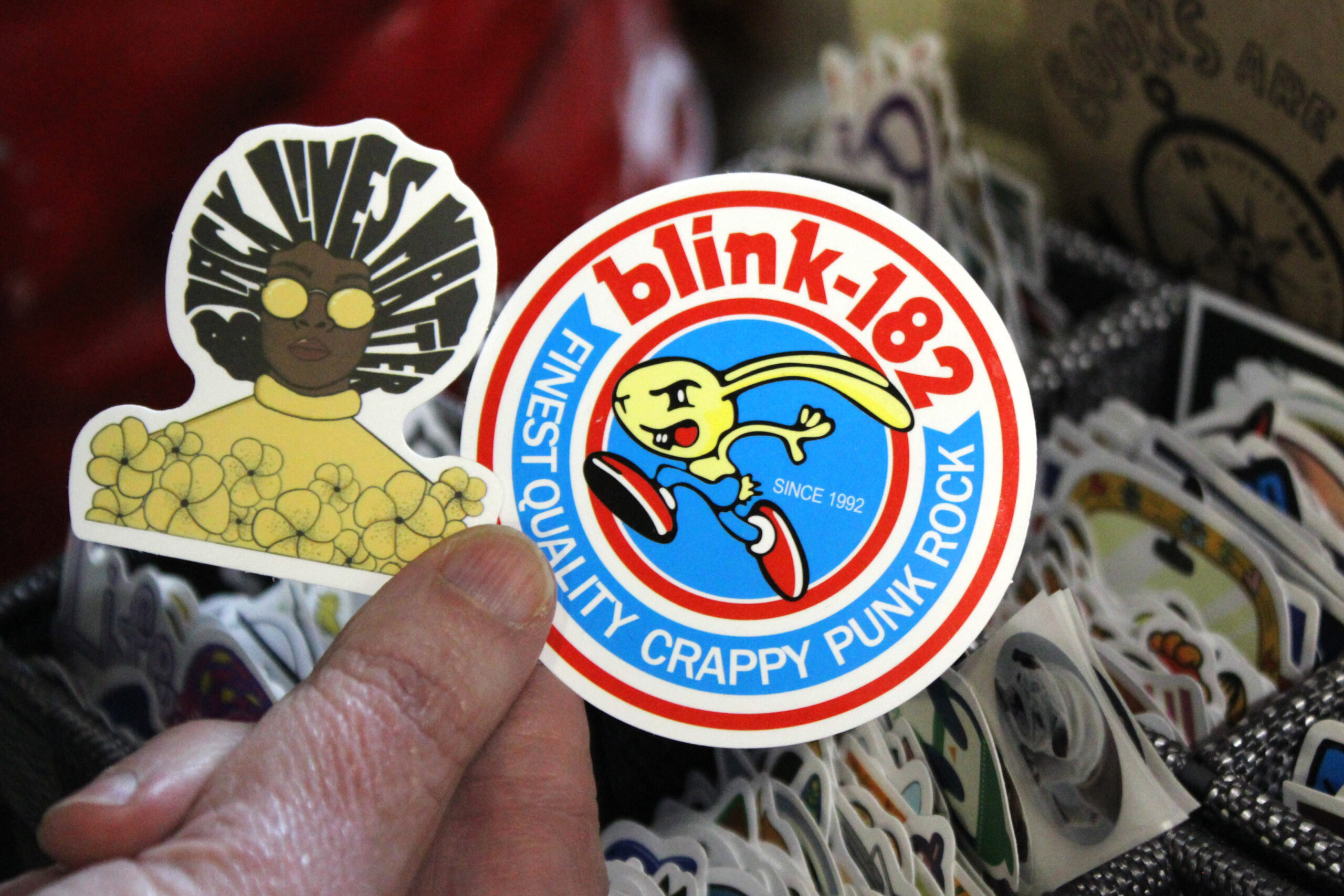 To the left of the entrance is the checkout surrounded by small tables and cases featuring products by local artisans, some of whom Gorin met during her market days.
On top of a wooden crate are environmentally-friendly soaps that sit at different angles. There is a jewelry tree filled with leather earrings and a few stray handmade bookmarks dangle off the side. One of the few products from out of town is a box filled by stickers, with designs ranging from #BlackLivesMatter to Blink-182.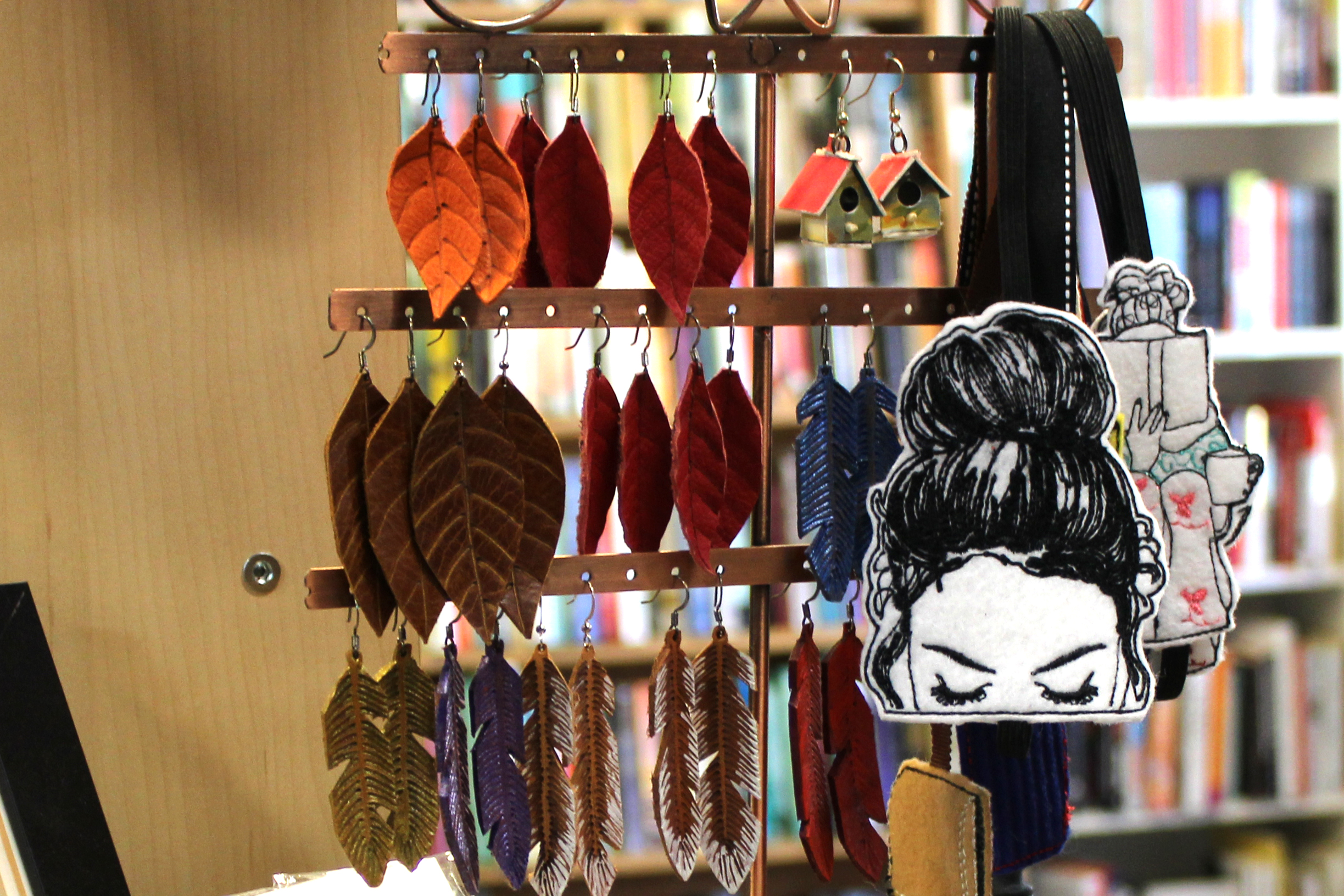 To the right, high above the top of the first bookshelf, is a row of framed artwork by local artist, Christine Mackenzie. The sign plastered across the store's outside window reads "new and used books and art gallery."
One of the first taglines created for Western Sky Books was "where readers and writers gather to share their love of books." Despite activities like writing, reading and art being primarily solitary practices, Gorin says that it is important to create space for enthusiasts to connect.
Western Sky Books has been home to numerous events since its inception, including poetry readings and Words in the Burbs, an event that connects local residents to local authors.
Tanya Boteju, who discussed her book Bruised at a newly-virtual Words in the Burbs event, says that participating in literary events helps keep her "grounded in community [and] relationships."
Christina Myers, co-host of Words in the Burbs, says places like Western Sky Books and the events it hosts are "touchstones that make you feel like you are part of something."
For Gorin, running Western Sky Books is a type of happily ever after.
"I get to do what I love, which is hang out with people in the midst of all the stories we get to tell each other."