By Nathan Charbonneau
On the shore of Toronto's downtown is a ship like no other in the harbour. It is a ship of the Royal Canadian Navy (RCN), but that is not what makes it unique…
Onboard, the buzz of activity matches that of the city as sailors rush about. Radios squelch as their operators conduct "comm checks," a diver dances his way into a dry suit while others verify oxygen tanks. Nearby, more sailors prepare rubber boats with survival and medical equipment, their operators receiving a brief from the ship's commanding officer: A passenger ferry is sinking offshore, and people are in the water. The ship has been called in to support rescue efforts.
"Hoist away! Avast! Slew outboard!" the deck chief shouts over the protestations of a hydraulic compressor, as the crane's operator swings more boats through the air. Once in the water, rescuers pile in, slip their moorings, and skip across the water as they rush to the incident scene.
Thankfully, nobody is in peril today, as this is only a training scenario for the crew of HMCS (Her Majesty's Canadian Ship) York, a unit of the RCN.
Their ship's hull is not formed from sheets of metal and steel beams, like those built in Toronto shipyards during the Second World War. Neither is it built of wooden beams and planks like the British warships laid down on the same shores during the War of 1812. It is instead a "stone frigate," a colloquial term used by crews to refer to the brick and mortar buildings that house Canada's naval reserve divisions.
While today's activities are part of a drill, it is one of the many scenarios in which the ship's crewmembers may be called upon for help.
York is located at 659 Lakeshore Boulevard, at the western entrance of Toronto harbour. From its windows, planes can be seen as they take off from Billy Bishop airport and the thrust of their propellers can be heard as they climb rapidly, and bank towards their appointed destination.
According to the Canadian War Museum, more than 14,000 members of the RCN first experienced naval life at York during the Second World War, when it was an accommodation and recruiting centre located in the nearby automotive building of the Canadian National Exhibition.
Today, the unit boasts a compliment of more than 350 "Yorkers," as they refer to themselves, making it the largest naval reserve division in the country. According to Petty Officer First Class Mike Mlynarczyk, the unit's training chief, York has experienced rapid growth in the past few years, and is expected to continue to grow as the navy prepares to crew new ships and meet increasing demands over the next decade.
"Right now, we're about 370 people," says Mlynarczyk, sitting tall in his office chair, his hands neatly crossed on the faux-pine desk in front of him. "We're looking to grow to about 500 so that we can support the force generation mission.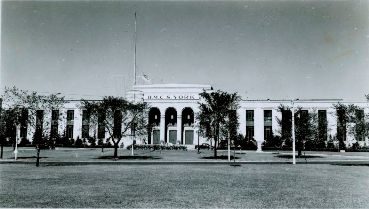 Many of the crew are students, who find the training schedule of one evening a week, and one weekend a month, balances well with their school demands. The job also provides extra income during the school year, and guaranteed full-time employment during the summer.
"Our target audience for recruitment is students because our training year at the unit lines up with the school year. It's designed that way on purpose," says Mlynarczyk, who has been a naval reservist for 17 years. "During the summer we send them on courses, and also provide sailing opportunities."
There are also education reimbursement programs, which can assist with tuition and textbook costs.
The job isn't just for students though. The ship's company is as diverse as the city that surrounds it. Known in the military as "citizen-sailors," crew members are also tradespeople, office workers, executives, or any number of other professions, who volunteer to serve in a part-time capacity.
"We're finding a lot of people are coming in at an older age and enjoying this change of pace," says Mlynarczyk, whose responsibilities at sea include working in the ship's operations room as a naval combat information operator.
"Aside from our professional roles…we also do a lot of community involvement," he says. "We have people that go and volunteer at the food bank…do work with Scouts Canada, or Big Brothers… and are also out there in the community in that way giving back."
In addition to their volunteer efforts, the reservists also serve as a connection to the naval fleets in Halifax and Victoria.
"On the coast, people know there's a navy," says Mlynarczyk. "A lot of times in Central Canada people forget that Canada is a maritime nation, so we try to attend a lot of community events and raise awareness.
York's crew, through service and sacrifice, are not only ambassadors for the Royal Canadian Navy, but, as they are sent far and wide in service to Canada, they also represent the city of Toronto. Their diversity, tenacity, and compassion reflect the values of their community as they help those in need. While York is not the only naval reserve unit in Canada, it is unique in its reflection of the Toronto spirit.
These sailors represent the city through full-time contracted employment opportunities, such as providing support to training establishments and bases across Canada, or by participating in domestic and international exercises and operations wherever the military is needed.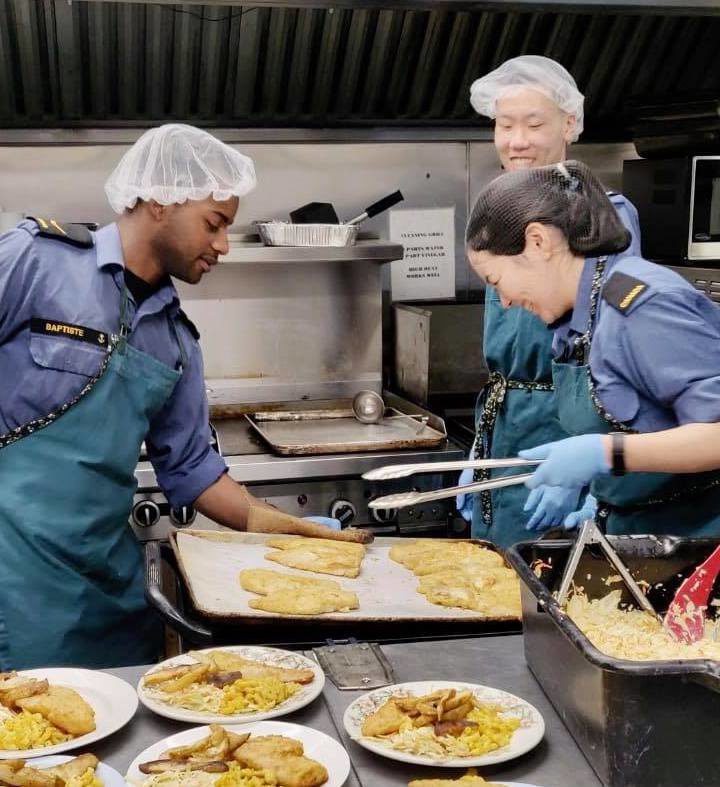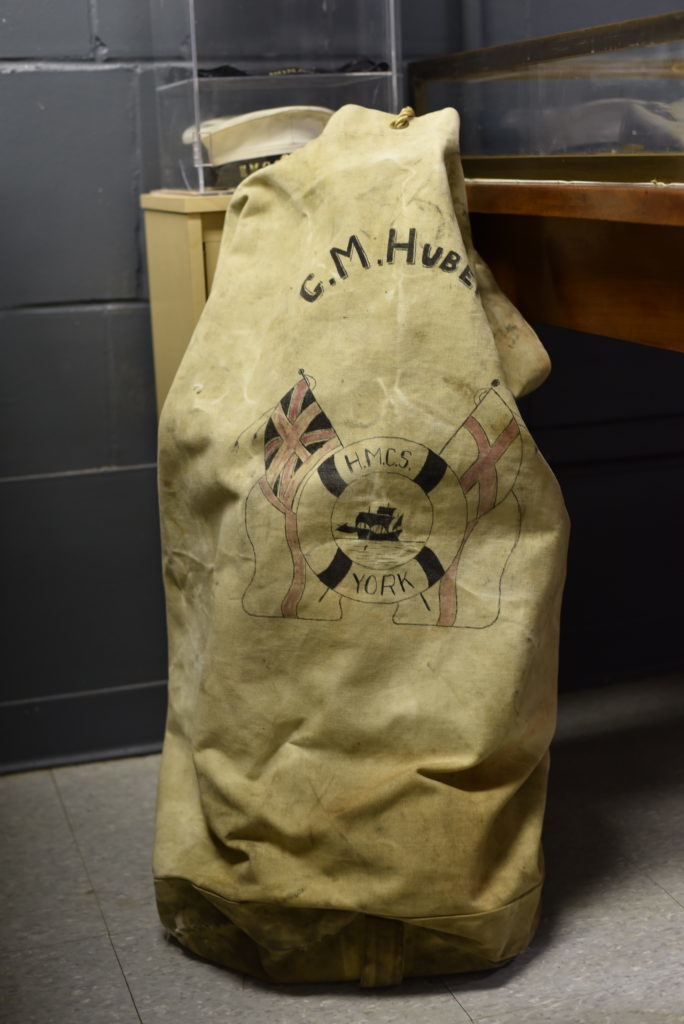 York's motto, "BON ESPOIR," means "good hope," and the ship's company lives up to that ideal by bringing hope to communities in their times of greatest need.
Mlynarczyk points to the example from last year, when York sent a contingency of personnel and small boats to assist residents of Quebec and Eastern Ontario, where rising water levels submerged communities and overwhelmed local resources. This "aid to civil power," as it's referred to by government, is part of the Canadian Armed Forces mandate to provide domestic humanitarian assistance and disaster response to Canadians—a mission which the military cheekily refers to as Operation LENTUS.
"It's a very big priority in the military to be a good leader and someone that can take charge of a situation," Mlynarczyk says.
This year, the country is fighting to contain the spread of COVID-19, which will put added strain on resources as the governments at all levels simultaneously tackle both health and natural disaster emergencies. In response, the reserves are once again being called upon to provide additional manpower and support to the main force. The military has announced that they are calling up all available reserve members for service this summer on both Operation LENTUS and Operation LASER—the Forces' pandemic response mission.
"We have already responded to a number of requests for assistance and will be ready to do much more, particularly as we approach flood and forest fire season." Chief of Defence Staff General Johnathan Vance wrote in an April 3 letter to military personnel.
The effort will be the largest domestic assistance response in Canadian history. Nevertheless, whatever is asked of York's citizen sailors, they will always live up to the motto of the Navy: "Ready, aye, ready."