By Marissa Gatto
It's as early as 6 a.m., a door is pushed open, and the lights flicker on. Cages lined up against the wall are filled with sleeping animals. Their eyes slowly begin to peer open as they realize food is coming. The chittering of raccoons fills the silent air as they smell the mixture of formula heated up, as well as fruits and vegetables chopped. It's breakfast time!
One might question where they are, but to authorized wildlife custodian, Cara Contardi and volunteers, they call this place home. It is a centre dedicated to the rescue, rehabilitation and release of native wildlife for the past 13 years.
In the welcoming town of Grimsby, Ont., at 23 Betts Ave., the Urban Wildlife Care centre can be found attached to Contardi's home.
It takes in species at risk and rabies vector species such as bats, foxes, skunks and raccoons. Small mammals like squirrels, chipmunks, muskrats, groundhogs, cottontail rabbits are cared for, as are coyotes, foxes, opossums and weasels.
Rehabilitation centres exist due to the loss of habitats — animals have no place to den and there are dangerous interactions with cars, lawnmowers and poison.
Concerned members of the community and surrounding areas come far and wide dropping off animals that they have rescued in hopes that the centre can care for them and bring them back to health.
One day a lady walked into the centre carrying a little creature inside a cage. A baby raccoon, innocently laying in there seeking help. As Contardi and the woman conversed, the lady mentioned that she fed the raccoon tomato juice. Contardi was stunned to hear that come out of the woman's mouth — she mentioned that Google provided her with the answer of tomato juice. Contardi was confused that out of all ideas, tomato juice was one of Google's answers that the lady had chose to follow for feeding the baby animal.
An article titled What Plants do Raccoons Not Like on the website Garden Guides states that raccoons do not even like to eat tomatoes, which may be because of the high level of acidity in the fruit.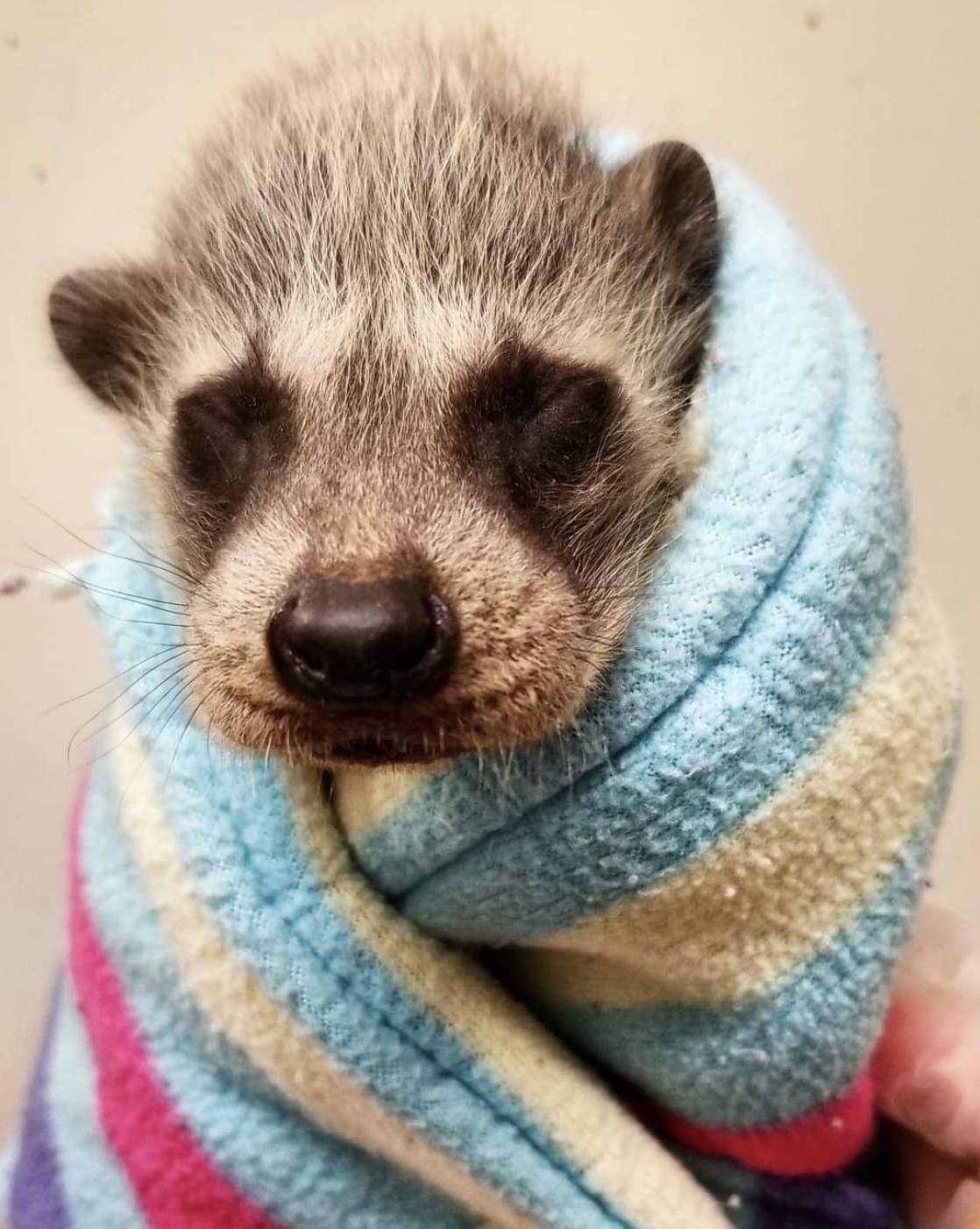 "People 'Google' things, go on Facebook, etcetera and feel the need to feed everything. Google can be a disaster," said Contardi. "They need to call a wildlife rehabilitation centre first."
Another lady used her own breast milk to feed a newborn bunny. She assumed it would have similar properties to the medical formula used to feed wild animals and thought if her baby could nurse on it, why couldn't a bunny?
The centre had little musicians on their hands when a couple of years ago, a volunteer brought in a toy piano for a few of the young raccoons to use for enrichment. Cage enrichment is important when preparing them for release, for hunting food in boxes, as fun toys and for activities.
The baby raccoon's small human-like hands touched the individual keys as curiosity built up. The little one played some tunes for the volunteers. They also open boxes to find food like they would in a dumpster or recycling bin. Baby skunks were provided with cat balls as they enjoyed playing with the jingling bell inside them.
Maria De Stefano, a volunteer at Urban Wildlife Care, says these animals are truly intelligent.
"We often use chew toys and hide food inside of them," said De Stefano. "They are quick to figure out how to remove the treats."
Specific people train these volunteers to know every aspect of the rehab centre and what needs to be done. If ever a volunteer needs guidance, there's a volunteer handbook and Contardi, who they can get in touch with instantly. The volunteers are required to get vaccines when working in the rabies vector species and need to wear personal protective equipment. Safety is important.
"Volunteers make up specific diets for the animals, give meds, enrich caging, clean caging, and [more]," said Contardi. "They do a lot more than feed babies."
They also need savvy types to help with fundraising, handy types to help with maintenance and nest box building, which provides squirrels a home to start with when being released into the wild.
Fundraising consists of their rescue calendar that includes wild animals of Ontario. T-shirts and lip balms are popular items available for purchase. Events like UWC's Annual Online Holiday and Spring Auction and other fundraising events are dedicated to aiding the service needs for the centre.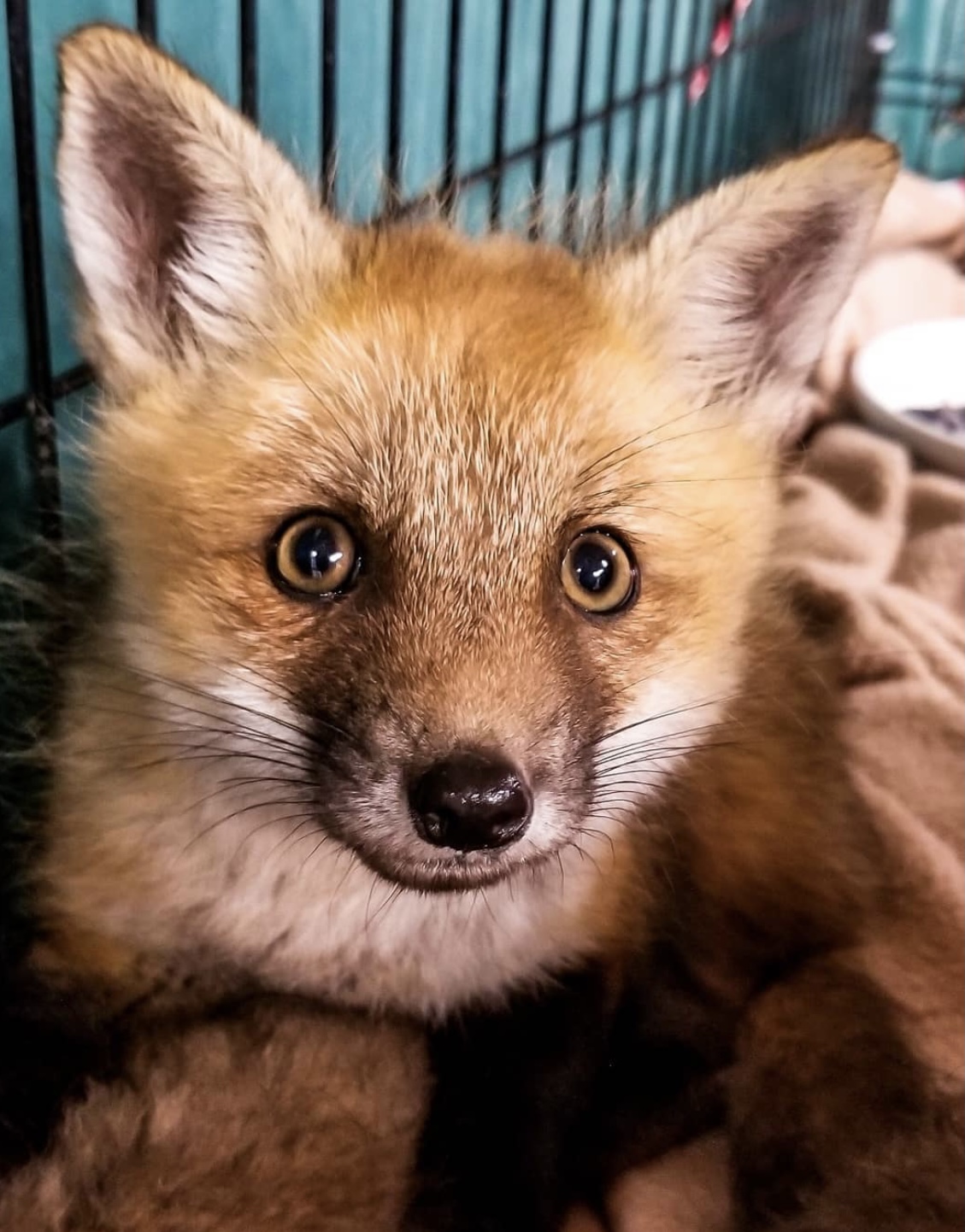 The organization does not receive any funding, relying solely on public donations and fundraising events to survive. It is a registered charitable organization with the Ministry of Natural Resources, but the shelter receives no funding from the government. Monthly expenses for the centre can range from $100 for water to $600 for gas and hydro and about $1,500 for food.
Donations from supporters can involve online payment with tax receipts for donations over $20 or wish list items that are uploaded on the UWC website. There are big wish list items like power washers, air condition units, metal storage cabinets and a storage shed. Smaller items include new syringes, gift cards, cleaning supplies, food products, and caging of all sizes.
The COVID-19 pandemic has placed a toll on the centre's in-person fundraisers such as the Shady Animal Groov'n for Urban Wildlife Care. It usually has music, draws, special vendors and merchandise for sale.
But as it's an essential service people continue to drop off supplies and donate online.
"The people of Grimsby are thankful and forever grateful for the compassionate care that Urban Wildlife Care provides to the wild animals that we share this community with," said Dr. Suzi Peters, a veterinarian for UWC and Grimsby Animal Hospital. "Cara and her dedicated volunteers generously and selflessly donate their time to help rehabilitate these sick animals, at their time of need, when there is no one else to turn to. With the UWC team working tirelessly to save even the most unlikely to survive, these injured and orphaned animals are given a second chance at life. Grimsby is blessed to have Urban Wildlife Care right here in our community."
Contardi knows her Grimsby community loves her.
"But you have to remember that when you run a wildlife centre, not everybody loves wildlife," said Contardi. "We educate the public on how to peacefully coexist so they will hopefully learn to appreciate that wild animal in their backyard."
The centre handles any wildlife conflict resolutions with the public and educates through social media and the many phone calls that they receive. They also educate at many venues such as SPCA kids camps and organizations like women and men's clubs.
The centre receives hundreds of calls, emails and Facebook messages from the public as spring hits.
"People may think that caring for animals and wildlife is very simple and repetitive, but in reality, it can be challenging, and all animals are unique," said Nicole Salvisburg, a volunteer at UWC.
Someone's first instinct might be to take the animal that looked abandoned, but for the majority of the day, most baby animals are left alone.
"If you're unsure of what to do when you find an animal, baby or adult, you can contact your local wildlife rescue or animal control," said Salvisburg. "They will either guide you on what to do, tell you to leave the animal be or come out and assist."
Contardi says the animals, birds, snakes and others will appreciate it.
"You continue doing this work because you know it's needed," said Contardi. "They need you to protect and help them."