The owner of KAOS Music Centre competes with Amazon to maintain to maintain his 30-year-old store
By David Cassels
Bill Bates hates Amazon. He hates Amazon because he believes that the online retail kingpin poses a threat to his community music store.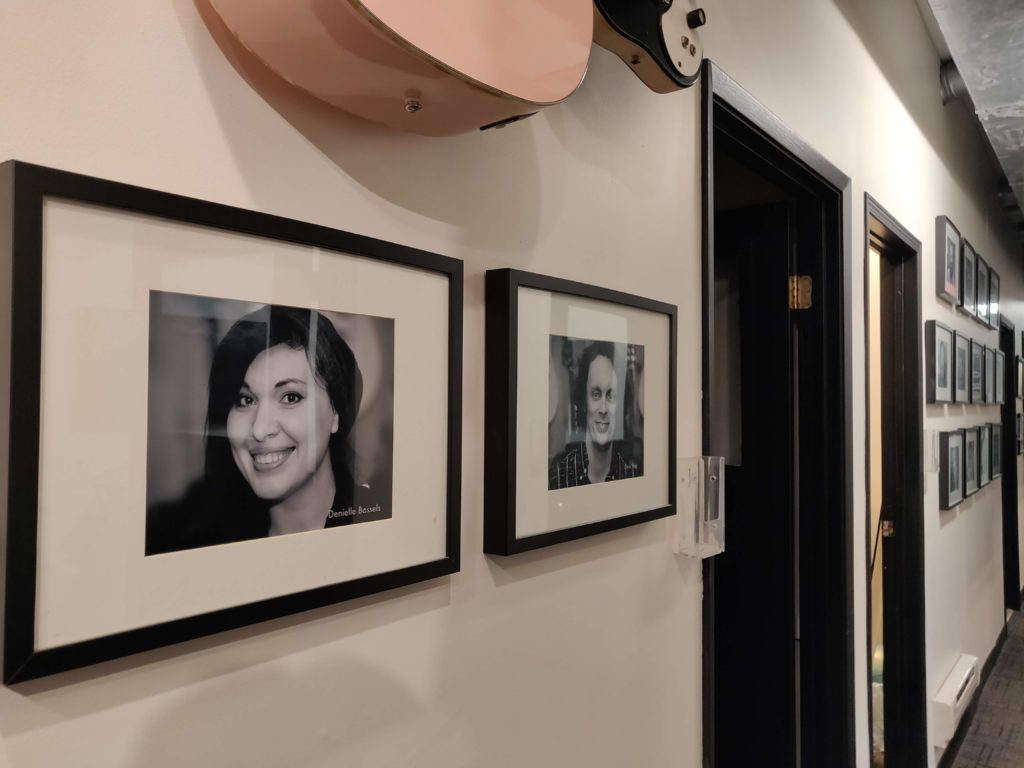 Guitars of all colours, shapes and sizes adorn the walls of KAOS Music Centre. They beg customers to reach out and make them sing. You can simply walk around and pluck a Gibson Les Paul straight off the shelf and plug into one of the sitting amps. Customers can play along and close their eyes, visualizing themselves as Billie Joe Armstrong, tapping the curved base of the instrument to a crowd of thousands.
A 12-year-old girl was sitting patiently on an amplifier, waiting for her music lesson to begin. Meanwhile, the girl's father was having friendly banter with an employee about their guitars. The customer fantasized over his ideal set-up, before confessing that he did not even own an electric guitar yet. "You don't even own an electric guitar?" the shop employee asked. "Well, that's your problem, then!" the two men shared a laugh.
The first time I went to visit KAOS Music Centre, I asked the cashier if I could speak to the owner. They pointed me to a tall man who was so engaged in a conversation with a customer that you would have sworn they had been lifelong friends. His eye contact was unwavering as he gave his customer his full attention. I waited patiently for their conversation to wrap up before Bill Bates, the owner and founder of KAOS Music Centre, offered me a firm yet friendly handshake.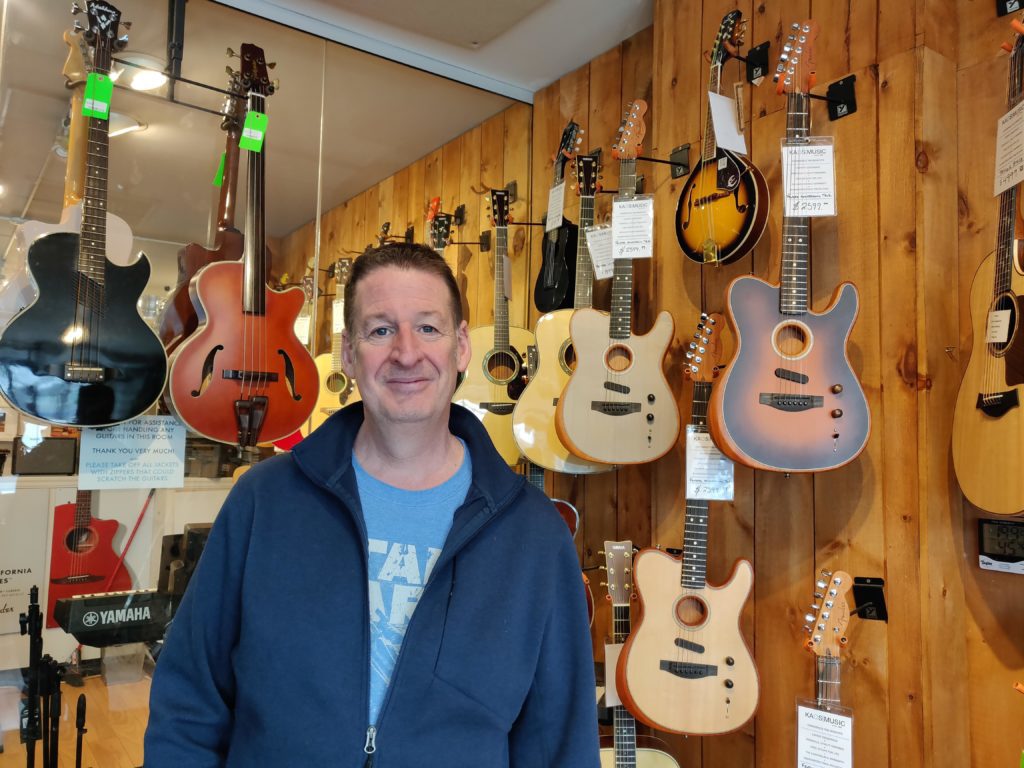 Bill Bates is far from a guitar fanatic. He enjoys the music and plays both piano and guitar, but according to him, most of his customers are far more "into music" than he is. Bill's primary interest lies not in the music itself, but in the musician. This love and appreciation for his customers are why Bill decided to start the store in the first place.
Bill was enrolled as a full time computer science student at York University here in Toronto a little over three decades ago.
"I was a fairly unsuccessful university student," Bill admitted. "It's not that I wasn't doing reasonably well; it's just that I didn't like it, I didn't like what I was studying." He made the decision to leave university during his second year. As Bill put it, "In my household either you go to school, or you're working – it wasn't really optional as a kid."
After withdrawing from university, Bill saw a path forward into work with someone who he had gotten to know during his time at York; this someone was Jeff Long.
Bill paused for dramatic effect after name-dropping Jeff Long, his proud smile slowly fading when he realized that the name Jeff Long meant absolutely nothing to me. "He's one of two living sons of Jack Long, the owner of Long & McQuade," Bill spelled out for me.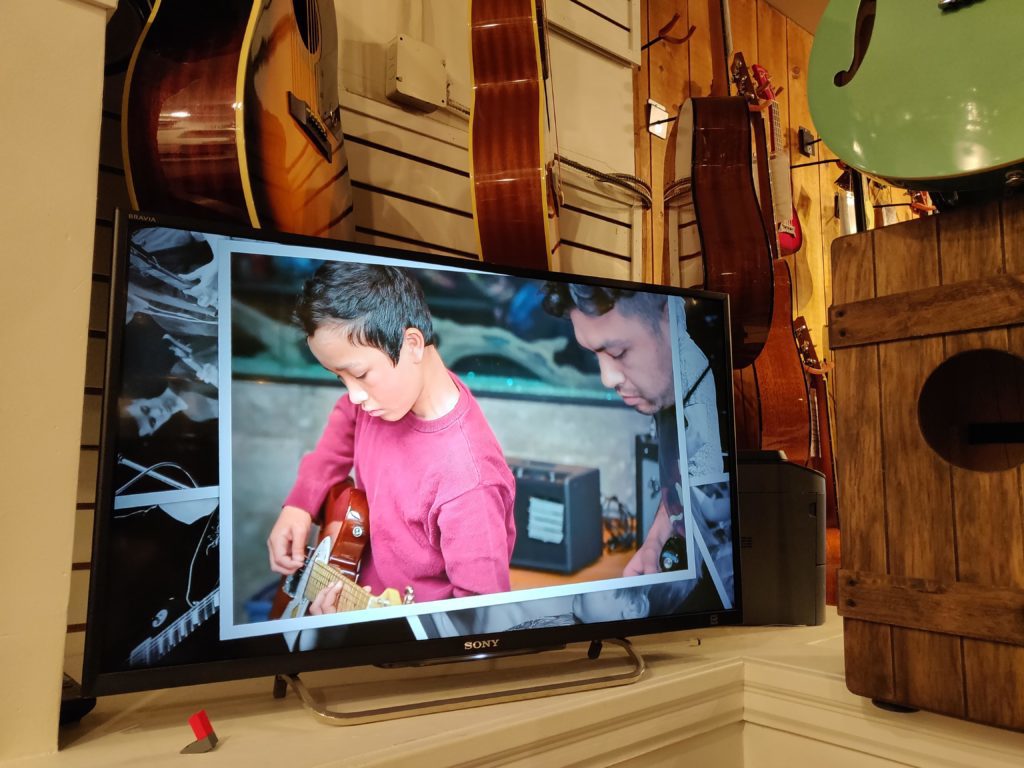 Long & McQuade is the largest musical instrument chain in Canada. It was established over 60 years ago and, today, there are more than 2000 employees working in 80 locations across the country.
Bill's university friendship with Jeff Long had sparked an interest in music retail. Upon dropping out of university, Bill figured he would get hired by Jeff at a Long & McQuade shop in North York. What would have been a straightforward path into the industry was cut short when Jeff did not hire Bill.
No matter for Bill: He dusted off his knees and found work at a small independent music shop in Mississauga for a couple of years. Bill's wages went straight back to his family while he was working in Mississauga. This gave his parents more financial backing to help their son open his own small business. And in 1989, Bill Bates opened Keyboard KAOS on Bloor Street.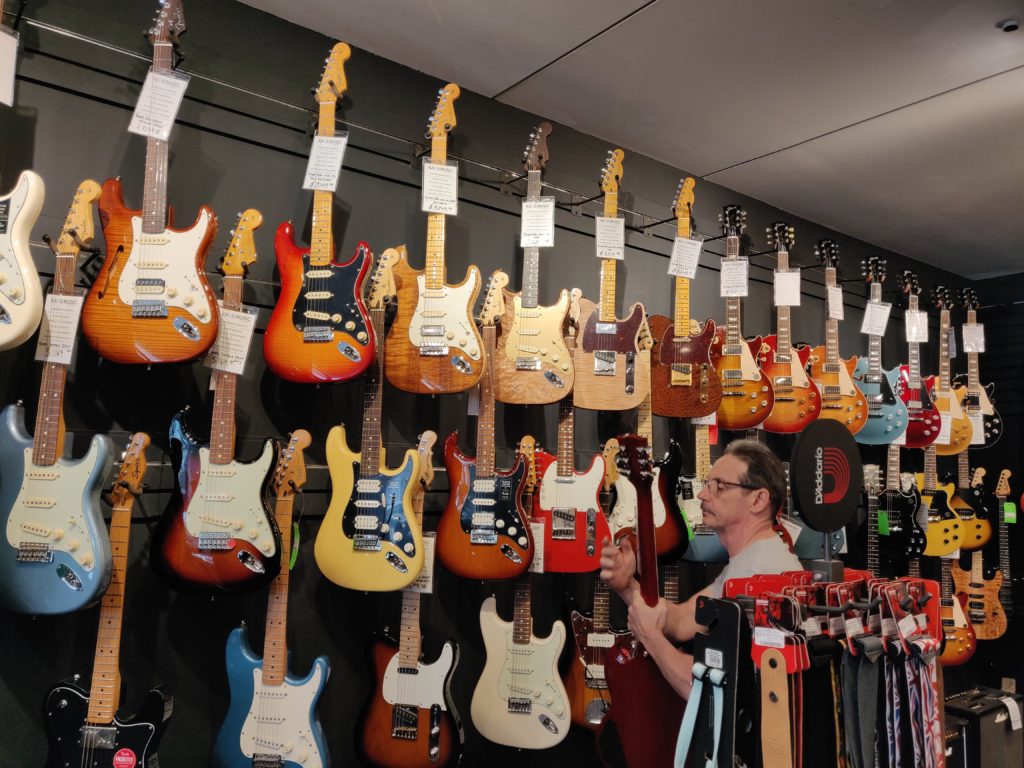 Bill eventually moved the shop and changed the name to KAOS Music Centre. It has been 30 years and KAOS Music Centre has become a premium music retailer.
The story of Bill Bates' success is not without its antagonist. "We were super resentful of Amazon," Bill confessed, "even though I love Amazon to shop on. I hate that they're selling that guitar," he said gesturing to a red electric bass guitar, "they're not good at helping you as a customer buy that guitar," Bill explained. "Here, if you buy a guitar we will help set it up."
Last Christmas saw a decrease in KAOS Music Centre's holiday sales. People would walk into the store, play around with different guitars, see what they liked and didn't like, and then walk out of the store. Bill speculates that these customers were just using his store to browse before shopping online. Bill thinks the fact that young people did not grow up around shops like KAOS is hurting the business.
I spoke with seasoned retail analyst Lisa Hutcheson, who has done consulting work with IKEA, GUESS, and the Toronto International Film Festival, to get her take on why Bill saw a drop in sales. She told me that online retail should not be Bill's enemy. "We find, in our practice, the reason that people go online, young people or not, is because the store experience isn't compelling," Lisa explained. She threw ideas around about what could possibly change: "Does he do events? Does he do open mic nights?" she asked hypothetically. "We are seeing a lot of millennials want things to engage with socially, because a lot of them don't have these big homes to entertain, so they want these engaging social environments." Lisa believes that the move to online shopping can be a challenge for small retailers, but not one they cannot overcome.
As of March 2020, because of Ontario being under a state of emergency due to the COVID-19 pandemic, KAOS Music Centre has been forced to move all of their sales online.
It is only fitting that this 30-year-old bricks-and-mortar boutique is slightly dated today. Bill recognizes that KAOS Music Centre is late to online retail. As Bill says, "the path to success is paved with failures." He'll have to take their missed opportunities, learn from them, and keep on.