By Samira Balsara
On a bright February morning, a light dusting of the previous night's snow covers the Village of Streetsville. Silence fills the village square and twinkling white lights decorate the trees. Locals pick up coffees and walk along the cobblestone streets.
Across from an upscale Italian restaurant and beside an ice cream parlour, Stephanie Urlando, owner of Little Rose Cookie Co., stands inside her shop behind a glass counter prepping custom cookie orders.
Little Rose is new to the 200-year-old village, having opened its doors in early March 2020 — 10 days before the first COVID-19 lockdown in Ontario.
On opening day, Urlando and her staff welcomed a huge crowd of around 500 people, selling a variety of fresh-baked goods and showcasing her signature custom sugar cookies. The pandemic hit shortly after, closing the doors of Streetsville's small businesses.
"It went from 60 to zero. You know how it's usually zero to 60? It was the opposite," Urlando says. The once bustling commercial area grew hauntingly empty. Unsure whether Little Rose was considered an essential business, Urlando closed and stuck to custom orders and curbside pickup.
Streetsville's businesses typically rely on walk-ins. Students, nearby workers on their lunch break and seniors often pop in to restaurants for lunch. Kate's Town Talk Bakery is a well-known spot for a quick bite and has been part of the village for over a decade.
Aislinn Huang, a 20-year-old McMaster student who grew up near Streetsville, has fond memories of Kate's. Huang has been frequenting Streetsville for hair, eyebrow and chiropractic appointments for many years. During high school, she would often stop by the bakery in the morning, after her chiropractic sessions.
"One of my favourite memories of Kate's is from Grade 12 when my brother and I went to our chiropractor appointment by ourselves for the first time in the morning before school. We had this rule when we were younger that we could each only get two things, but when we went by ourselves we got three because we were rebels."
Early in the lockdown, owner Kate Clipperton also closed the doors to her shop and focused solely on takeout orders.
"The first couple of weeks were dicey," she says.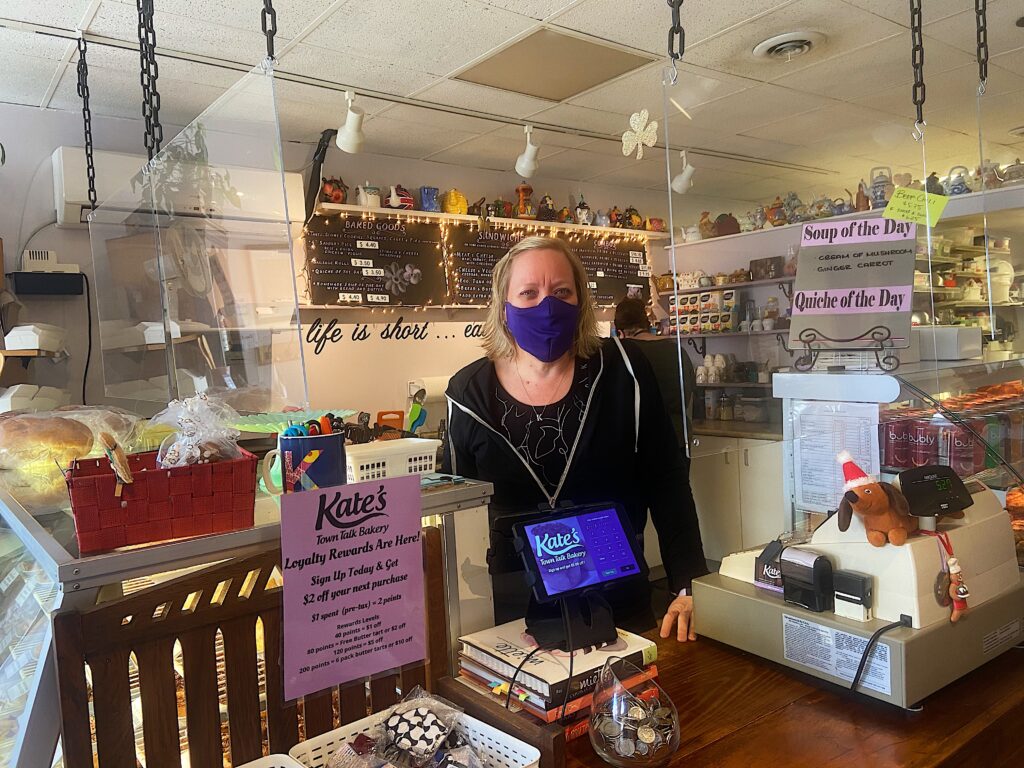 Clipperton partially relied on government funding to help compensate for the loss of business.
"The federal government had a couple of programs in place that we were able to take advantage of. The wage subsidy program was one that we applied for and received, as well as CEBA."
With more free time available, Clipperton was able to enhance her bakery's website by adding an app, delivery service and loyalty program, services that will continue when the pandemic eventually ends.
One big positive came from the pandemic: it sparked creativity. Urlando expanded her social media presence by sharing personal stories and posting her sugary creations on TikTok and Instagram.
Mya Banwait, a 19-year-old from Mississauga, is "obsessed" with Urlando's social media and loves keeping up with her Instagram content.
"She has so many followers but she acts like it's her personal Instagram. It enhances the whole idea of a small business. People want to shop at a small business, they want to get the whole experience of it," she says.
Banwait spent her childhood visiting Streetsville and now likes to do her daily runs in the village when she's home from university. She loves the area, especially during the holidays. In December, during the Christmas market, the village decorates with blue light-up snowflakes and a forest green tree making it look "like a Hallmark movie."
After those tough first months, the days grew longer and the weather warmer. With COVID-19 cases on the decline in Mississauga and restaurants in business again, Urlando decided it was time to reopen in July.
Streetsville summers are always alive with people. The annual Bread & Honey Festival and Canada Day celebration draw hundreds of families to the village. Main Street Square is filled with chairs and patio furniture. Lemon-yellow umbrellas shield parents from the blazing sun as they watch over their children running around the square.
People of all ages stroll around the village, popping their heads into Main Street Music or The Book Wardrobe. Whether it's pizza and pasta on the Goodfellas patio, ice cream at Murphy's, or a refreshing iced Italian soda made in-house at Little Rose, food is never hard to find.
With the start of summer came the promise of more customers and shops began to see some business growth. The Streetsville community was and still is highlighting the importance of shopping locally.
The Vic Johnston Community Centre, a popular place for hockey and community events, decided to use its platform to help promote Streetsville's businesses. The centre remains closed but uses social media to flood the community with posts shouting out spots like the bakeries and book store, with the hashtag "vicloveslocal."
Although not a total fix, implementing delivery and takeout services was a lifesaver for the food industry. However, small retail shops had to take a different approach.
Main Street Music experienced this first hand. Owners Nikhil and Neeraj Shetty needed an alternate strategy when it came to running their store during a pandemic.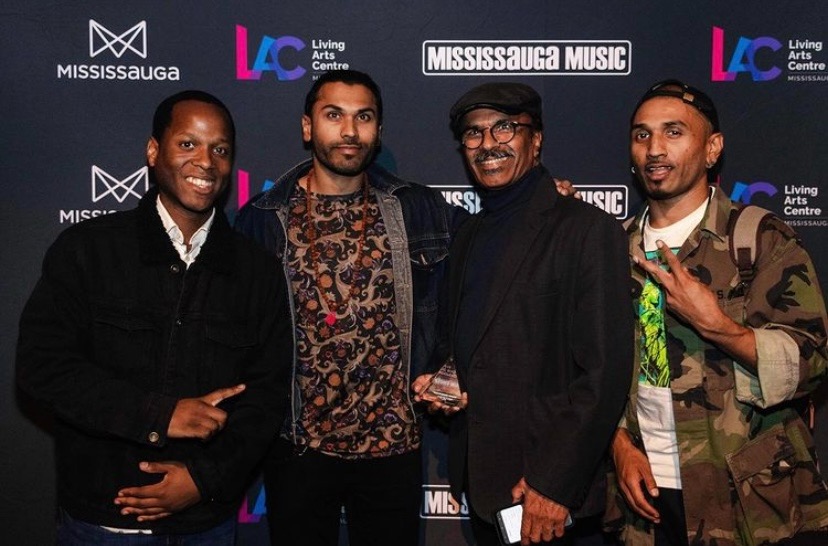 Instead of completely shutting down, the brothers stayed open for curbside pickup, instrument repairs, limited walk-ins and music lessons, depending on the government's rules regarding school.
"In March, when everyone was closed, I was staying here and picking up phone calls for curbside pickups. I was like, 'Come get your thing and go, you know, drop off your guitar,' " Nikhil says.
The entertainment industry has struggled this past year without the revenue of in-person events. But more time at home meant bored individuals were looking for new hobbies.
"The cool part is the retail business for music actually went up during the pandemic, because people were at home. They were buying equipment and guitar sales went through the roof," Nikhil says.
The biggest obstacle the Shettys had to overcome was the creative plateau they've felt from not being able to play their music for people. The brothers' plan is to make their shop a hub for passionate Mississauga artists. They can't wait for the pandemic to be over so they can get back to promoting their business and record label with live performances.
Owning a small business right now is tough, but Streetsville's tight-knit community has helped its small shops prevail. Urlando and Clipperton love to give each other shoutouts on their social media, encouraging residents to shop in their community.
"It's been challenging but we're staying afloat," Urlando says.
On a sunny day in February employees at Kate's restock the cookie shelves and prepare orders for pickup. Across the street in the main square, Nikhil helps out a customer with an instrument repair. Two doors down, a man with a fluffy grey dog waits outside Little Rose's pink doors. He grabs his food and walks away, the faint scent of cookies trailing behind him. Inside, Urlando turns to her next customer, eager to take their order.