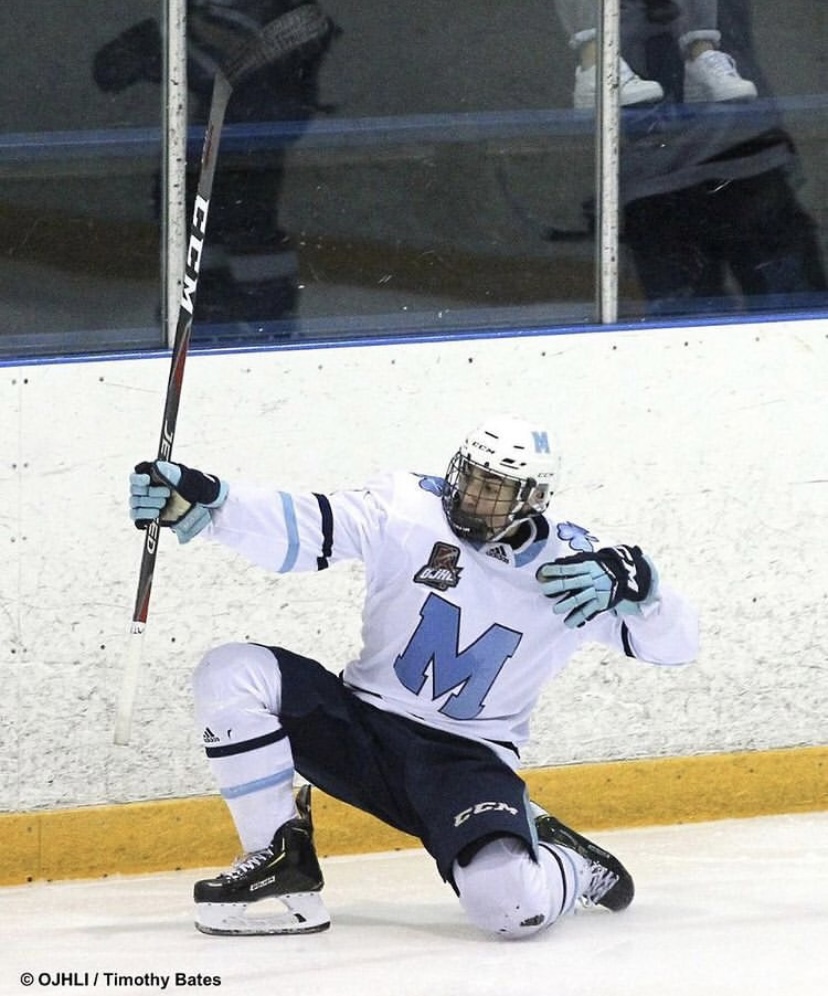 By Thomas Gotzamanis
Evan Tanos was sitting in his living room with his family and neighbours, camera-ready, as the Ontario Hockey League (OHL) draft got underway. It was in the early spring of 2018, and everyone was waiting for his name.
Many OHL teams had called or emailed Evan, explaining that they wanted to pick him in the upcoming draft as a later-round pick.
Evan was excited. He had watched his friends go through the process of getting drafted the previous year and couldn't wait to follow their path into the OHL.
"I remember being up at the crack of dawn [on the day of the draft]," Evan said with a smile. "I couldn't contain my excitement."
But as the hours passed, his name was not called. Everyone at the party tried to act as if it was no big deal, clearly attempting to cheer him up, but he was holding back tears.
There had been down times in his life, but nothing compared to the feeling of being passed on in the OHL draft.
"He was heartbroken," said Magda Tanos, Evan's mother. "And when you're a parent, you feel even more heartbroken than your child when something bad happens to them."
While everyone tried to have a good time at the party, Evan fled downstairs into his basement and started to break down into tears. He said he almost lost himself in a depression after being passed on in the draft. He stopped caring about staying in shape, gained over 20 pounds, and contemplated quitting hockey entirely. But something kept him in the game.
"I remember one day my mom came to try to talk to me," Evan said, smiling as he remembered his mom's words. "She said 'Prove those scouts wrong, prove those players who got drafted ahead of you won't be there for the long run, and prove they made a mistake passing up on you', which made me realize this is not the end. I can't quit now."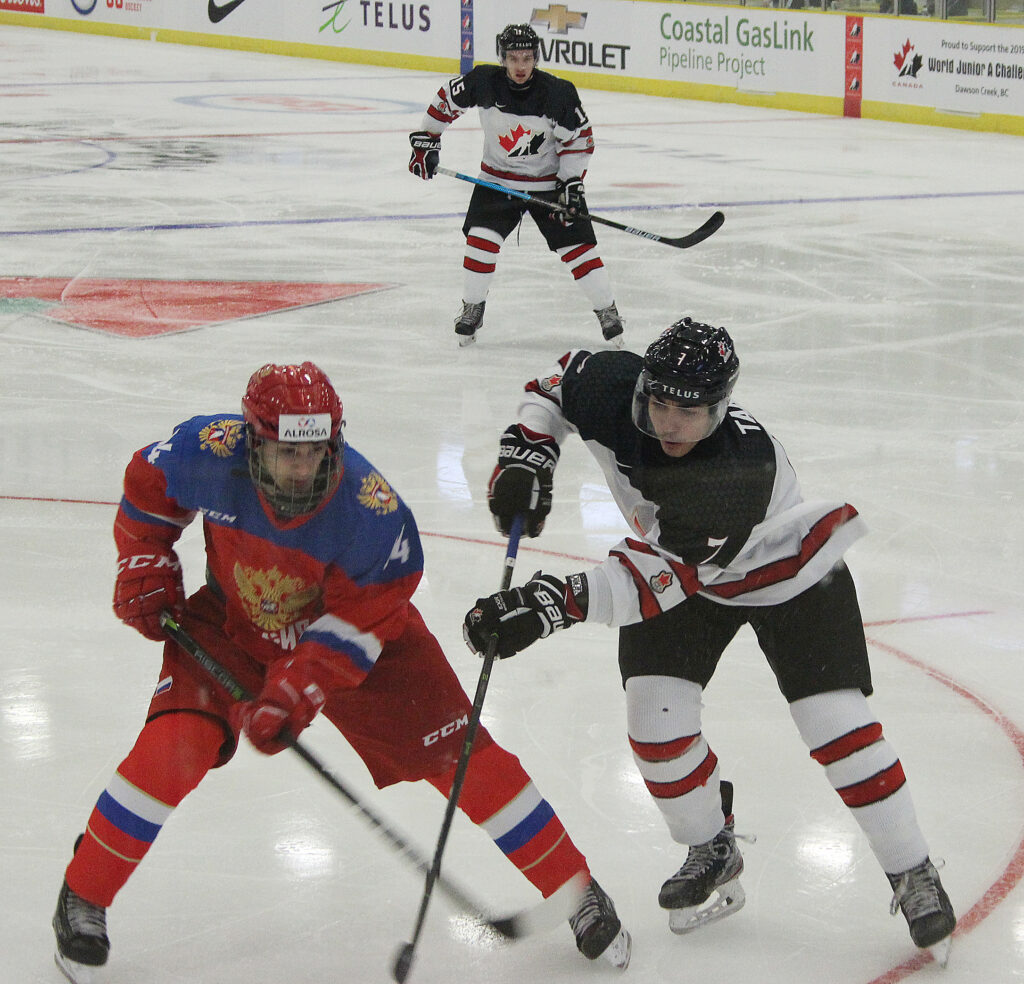 With the OHL no longer an option, Evan decided to play Tier Two Junior A Hockey in the Ontario Junior Hockey League (OJHL) for the St. Michael's Buzzers, where he showed great offensive prowess, recording 75 points in 100 games.
"It wasn't easy deciding to play in the OJHL. It's a big step below the OHL, but I knew I had to do it if I wanted to keep playing hockey," Evan said, reflecting on his decision.
Evan's skill on the ice improved over his two seasons spent on the Buzzers, and he got the opportunity to play for Team Canada East U19 in the 2019 World Junior A Challenge. He played in all five games and even got the chance to play for a gold medal against Russia. Though Canada East came up short against the Russians, losing 2-1 in double overtime, Evan remembers the tournament fondly.
"It was the opportunity of a lifetime to play for Team Canada and compete for a gold medal," he said. "Even though we came up short, I still got to play with some great players and I had a great time playing."
With a more impressive resume under his belt than when he missed out in the OHL draft in 2018, Evan attracted the attention of another OHL team: the Guelph Storm. The Storm offered Evan an OHL contract and a scholarship at Guelph University.
It was, in some ways, fulfilment of a dream. But Evan turned down the gig.
"I just felt like it wasn't the right path for me anymore," he said with a shrug.
He had decided to try to follow the path of his cousins Chris and Brandon Tanev, who are both NHL players. The Tanev brothers got there from playing college hockey in the United States by getting what's known as a Division I scholarship. They are among the roughly five per cent of aspiring hockey players who make it to the NHL playing major junior or college hockey, according to an analysis done in 2017 by a sports columnist at media outlet ABC.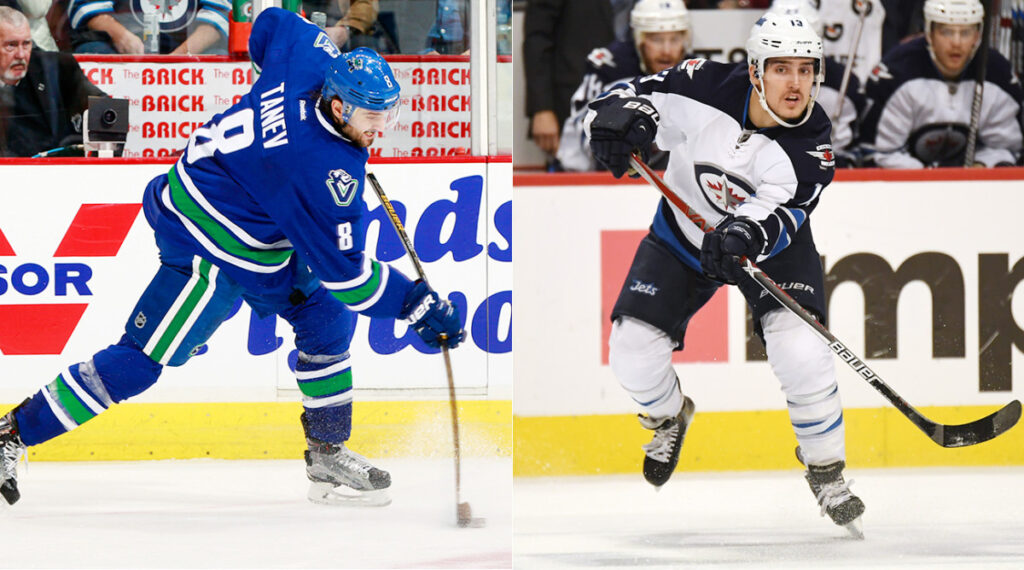 "It's definitely not easy going down to the U.S., being a Canadian, since some teams like their hometown kids more," said Mike Tanev, Chris and Brandon's father, as he reflected on the path his boys took.
"Until you can earn the respect of the coaches and the players by working hard and being a good teammate, you're gonna be at a disadvantage."
Despite the long odds of an NHL career and first-hand advice from his own family, Evan made up his mind to pursue a Division I scholarship to play college hockey.
This meant playing junior hockey in the United States Hockey League (USHL), the highest level of junior hockey in the U.S., to try to secure a Division I scholarship.
Evan managed to get drafted by the Fargo Force in the USHL. but just as it seemed like his hard work was starting to pay off, COVID-19 had other plans.
Junior hockey in Canada and Division I hockey were quickly shut down last spring and players didn't have many options. Since junior hockey leagues in the U.S. weren't shut down, many of the top tier junior players who no longer had a league to play in headed there. .
With an overcrowded pool of hockey prospects, many who were once promised to have a spot playing in the USHL were demoted to the lower league known as the North American Hockey League (NAHL). Evan was one of these players.
"Getting demoted down to the NAHL wasn't easy," he said hesitantly. "When you play in the USHL, you're pretty much guaranteed to get a Division I scholarship. It's not really the same in the NAHL."
The situation got even worse. In November, Evan was sent back home to Canada due to COVID-19 protocols. He didn't know if he would even get the chance to go back to the U.S. and have the opportunity to play to prove himself.
"Things weren't going the way I expected them to go at all," he said "But I've been through tough times in my life like this, such as the time I was passed on in the OHL draft, so I think it helped make me more resilient when it comes to stuff like this."
Staying committed paid off, and he got a call to go back to the NAHL right before Christmas. He's playing for the Chippewa Steel, and has recorded eight points in 26 games so far.
Now facing his second-last year of junior eligibility, he has lost out on nearly a year of playing time.
"Knowing COVID-19 has had a huge impact on my situation has been really tough," he said. "But I need to control what I can control. My mom told me I've come this far so I can't quit, so I'm doing all that I can to hopefully secure a Division I scholarship."
He doesn't spend much time reflecting on passing up the opportunity to play in the OHL.
"I have no regrets," he said. "This is the path I chose for myself, and I just got to stick through with it to the end."