By Madison Kelly
The scent of chocolate fills the air. A waiter wearing a bright red vest carries two chocolate-covered pizzas and places them down at a table where four teenage girls are sitting. The girls roar with laughter as they play the adult-rated game Cards Against Humanity. At a table across from them, a middle-aged couple sits with their young daughter. She reaches across the table to grab the resting dice. Laughter fills the air. People are communicating face-to-face. And no one has touched their phone. This is exactly what the Purvez family hoped for when they opened the Wildcard Board Game Café.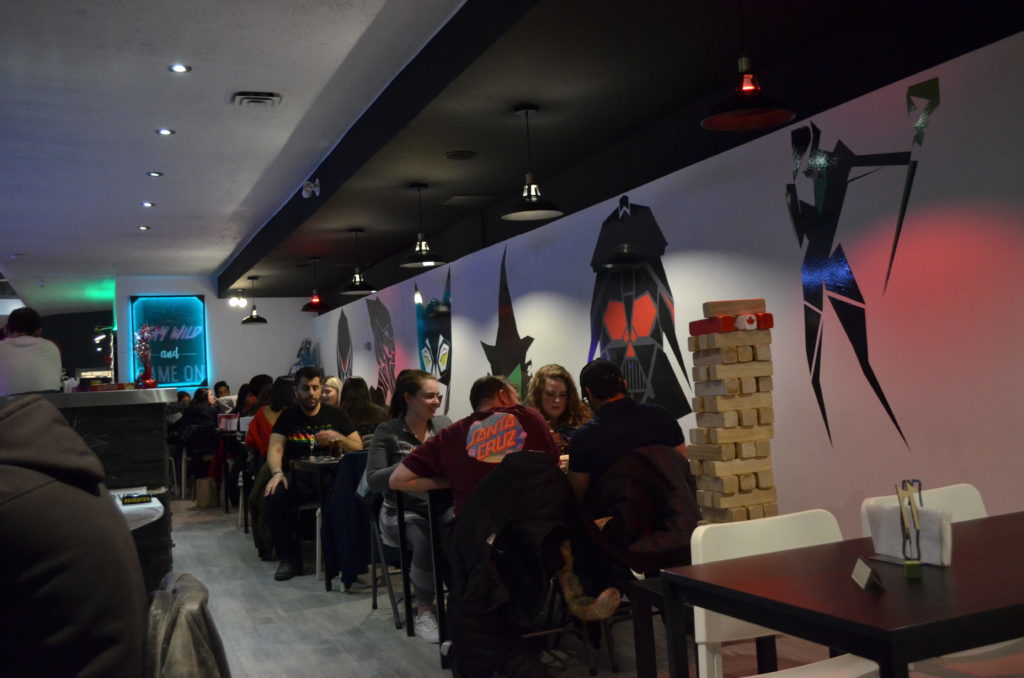 The Purvez family came up with the idea for the café as a way for Brampton millennials to hang out and talk without the interference of technology. The café creates a space for millennials to have true human connections without a screen.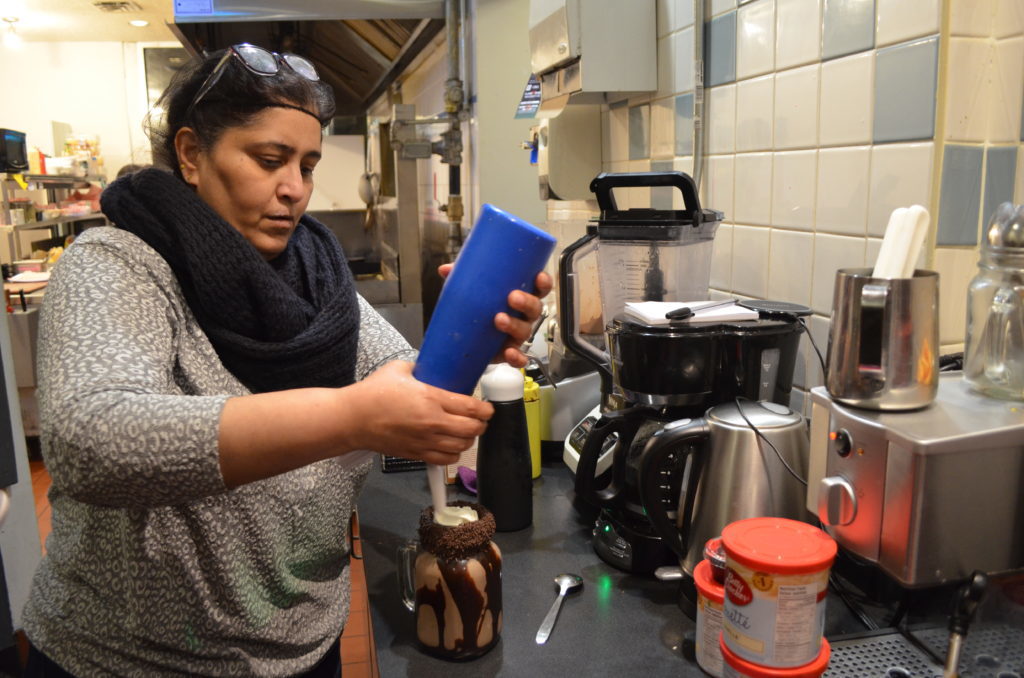 Nearly 20 years ago, Ali and Iffat Purvez made the difficult decision to immigrate to Canada from India. They wanted to provide better opportunities for their two daughters, Afshaan and Farha.
The family moved to Brampton. Ali and Iffat worked hard to build a new life in Canada and provide for their family. They dreamed of sending their daughters to university so they too could have a better way of life. To their credit, they accomplished this dream. With the girls now grown, they decided they didn't want to work for someone else any longer. They wanted to start something they could call their own. There was just one problem – where to start?
Ali asked his eldest daughter, Afshaan, to come up with a business idea. Ali wanted Afshaan to target millennials as they make up the majority of Brampton's population. Utilizing her degree in communications, Afshaan began searching for the perfect idea.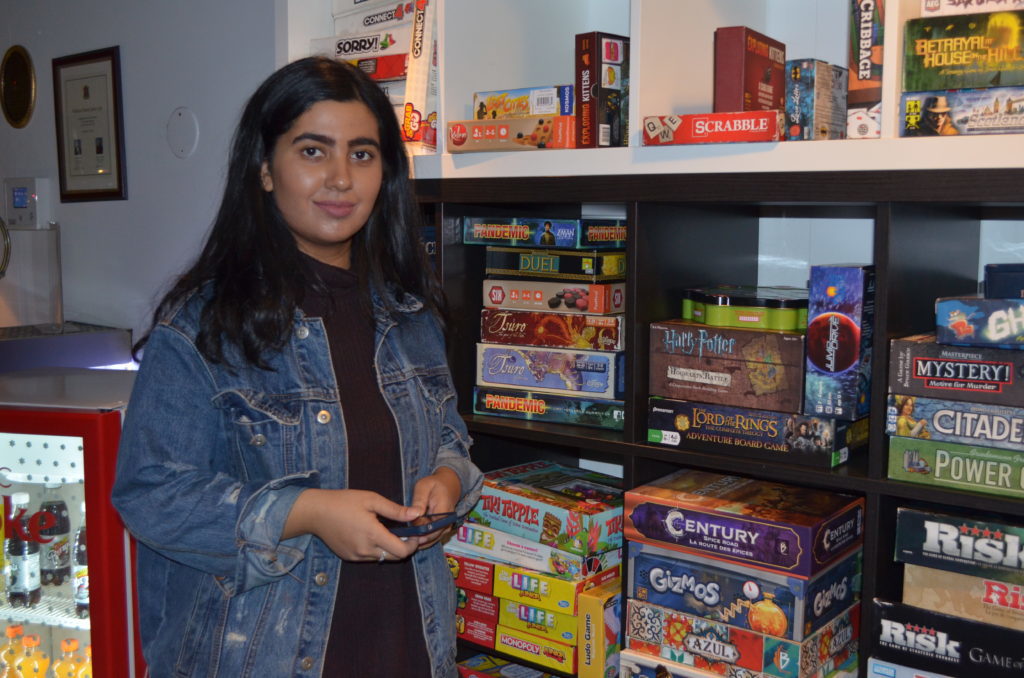 "I grew up in Brampton. I went to high school here and I found that for people of that age, there wasn't really much to do," says Afshaan. "I would always be hanging out in Tim Hortons parking lots or Shoppers World. And I thought there should be something more for the youth of Brampton to be able to do and indulge in than just … relax in a Tim Hortons."
According to the 2016 census, the average age in Brampton is 36.5 years old and the median age is 35.8. Nearly half of the city's population is younger than 35.
Brampton is currently in the midst of a major downtown revitalization project. Suzy Godefroy, Executive Director for Brampton's Business Improvement Area [BIA], believes Wildcard is a perfect fit with the city's future plans. "[It's] a family-friendly environment," says Godefroy. "I know that a lot of millennials go there on weekends."
Afshaan fondly remembers the moment when she first envisioned her idea for a board game café.
"We were playing a game of Monopoly, which went on for about three hours. I noticed that none of us touched our phones at all. Our phones were kept on the side," says Afshaan, with a smile. "I had notifications … asking where I am [and] what's going on. I was away from my phone for a longer period of time than I'm used to. That's kind of what board games do. They bring people together."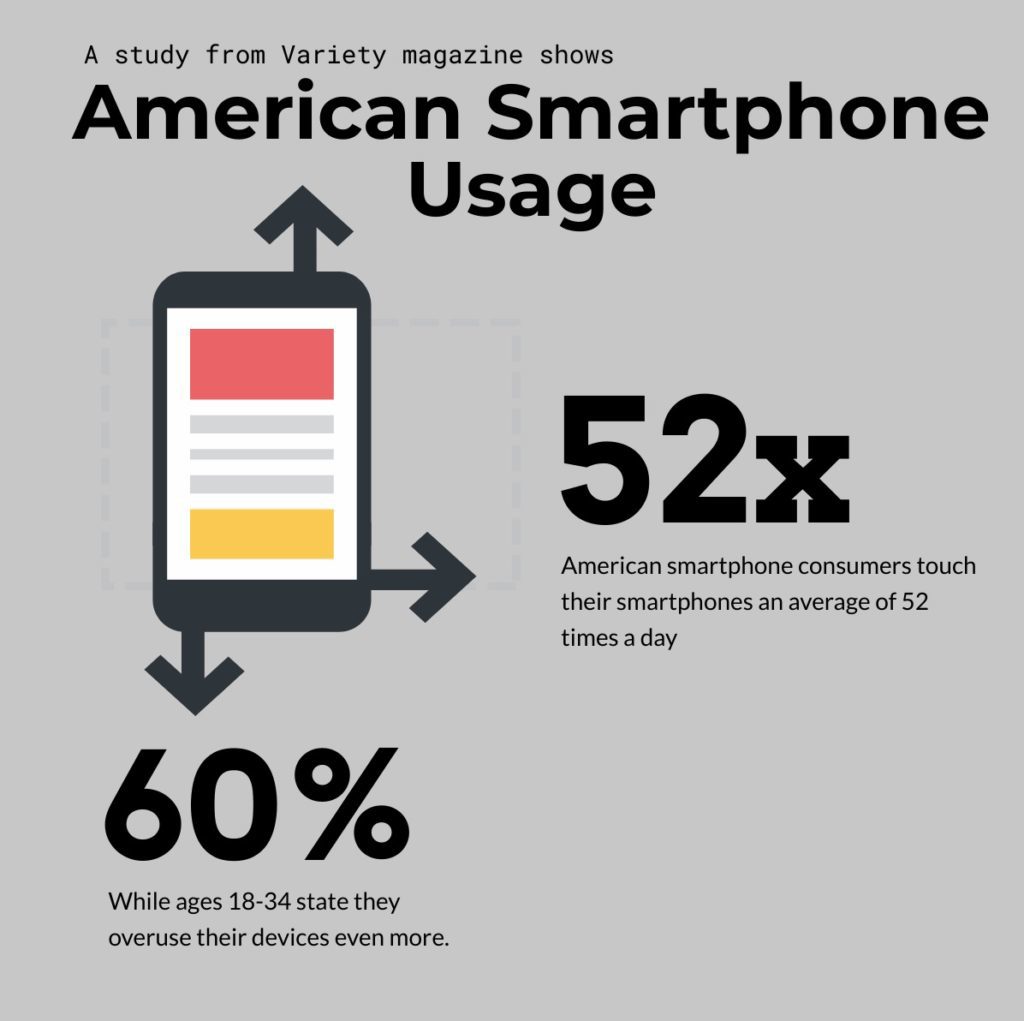 In the world of technology, many millennials are dependent on their devices. Most people can't even go minutes without checking the constant flood of notifications, according to a research study by Study Finds. Patrons of Starbucks or Tim Hortons are often found using some kind of device. A recent study by Variety Magazine shows American smartphone consumers touch their smartphones on average 52 times a day. Sixty per cent of users age 18- 34 use their devices even more.
"[Board games] make [customers] forget about the phones and the other stuff that are essentially distractions," says Afshaan. "[Here] you focus on the people who you're with. A lot of times you get to know each other better."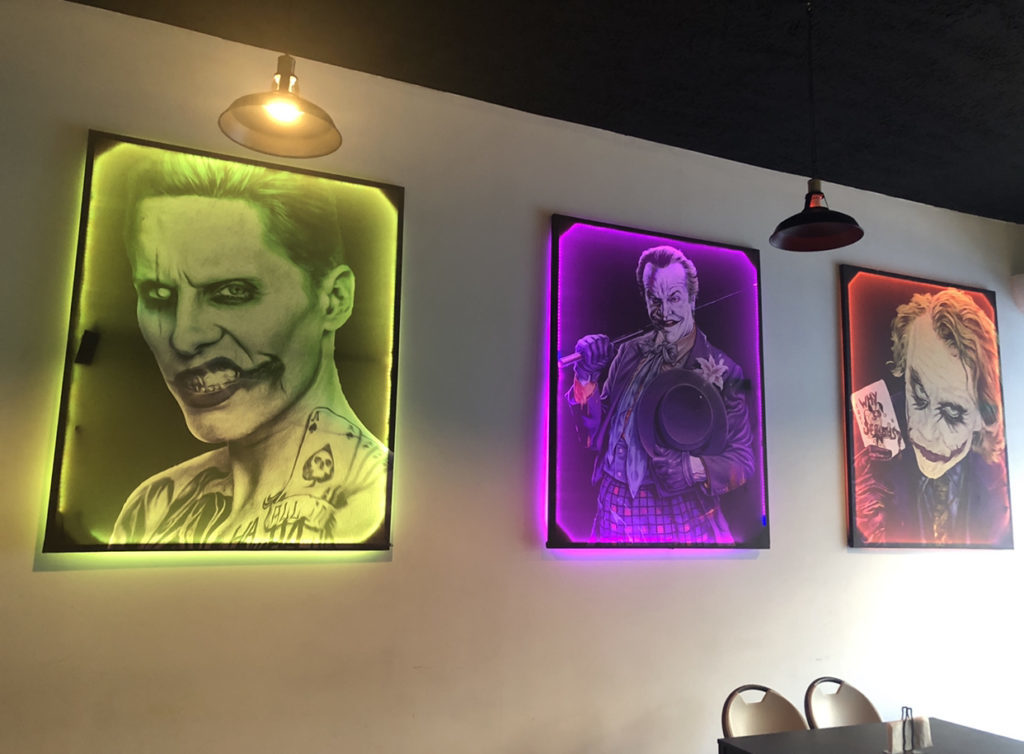 The first time Afshaan told her father about her idea to create a board game café, he had no clue what she was talking about. "I didn't have any idea about what kind of business this is," says Ali. "[Afshaan and Farha] took us down to one board game café in Toronto to give us an idea of what it was all about. I saw friends [and] families coming together and having fun with board games."
After seeing it first hand, Ali fell in love with the idea. His dream was always to create a business that was family-friendly. The Purvez family opened the Wildcard Board Game Café in December 2018. It offered people, especially millennials, the chance to connect with their peers and families without the constant need for their devices. One night, the café hosted students and parents of a 2019 high school graduating class. "Parents were coming up to me and saying, 'you know what? We know when our sons or daughters come down here … they are safe," recalls Ali.
The cafe's interior design and menu reflect Afshaan's vision and attention to detail. One particular menu item has become a signature for the café – their decadent, designer milkshakes. The milkshakes were invented by Afshaan and Farha. Each monster milkshake was created with a different board game in mind.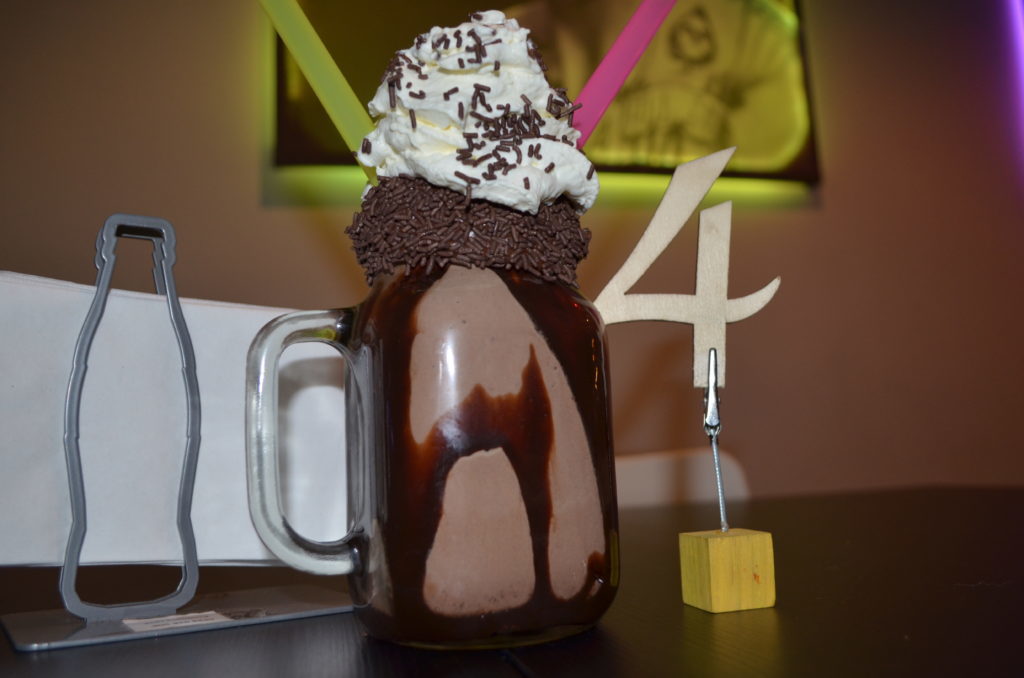 "The 'Chocopoly' is named after 'Monopoly,'" boasts Afshaan. "On the menu, it says that the bank is stacked with decadent notes of chocolate."
Each milkshake takes 10 minutes to make. The customers are too busy enjoying each other's company to even notice the time flying by.