By Emily Singh
The world was at war. People were being held hostage, tortured and murdered. Many wanted an escape, a new life, a fresh start. People had been displaced and left their homes, not knowing if they would ever return.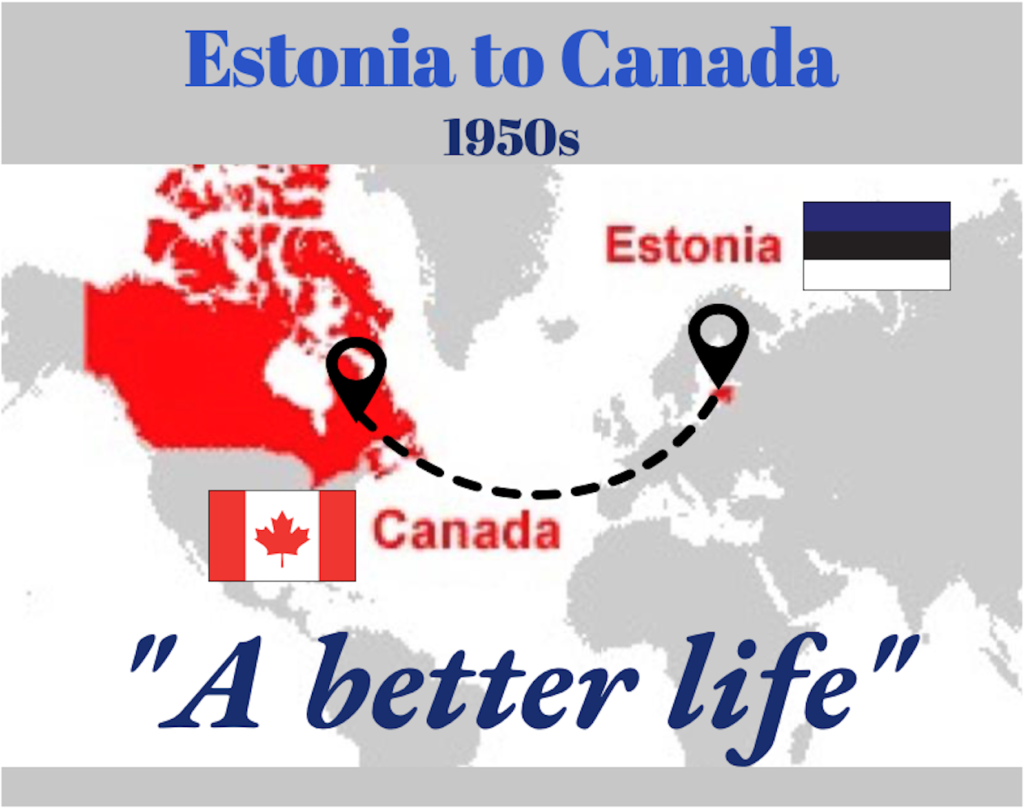 Ingrid Laar's parents and grandparents fled Soviet Union-occupied-Estonia for Canada in the early 1950s.
Standing at about five-feet, eight inches, Laar squints her olive green eyes, flips her short blonde hair out of her face, and smiles as she places a folded fist under her chin and recalls how her grandmother felt about moving to Canada.
"She didn't necessarily love Canada, (…) but she knew it was a better life," says Laar.
Estonians, such as the Laars, sought to rebuild their community in Toronto.
With only 150 to 200 Estonians in Toronto, when the Estonian House opened in 1960, it became a safe place to preserve culture and tradition.
The house is located a few minutes' walk from Broadview subway station, in the heart of the Estonian community.
Sitting comfortably between a condominium and a beauty salon, the two-storey house invites you in. Though the interior of the house has changed over the years with updated furniture and artwork, the exterior of the building remains almost identical to when the house first opened. An Estonian flag planted in front of the house and a sign which reads "Estonian House- Eesti Maja," decorate the exterior.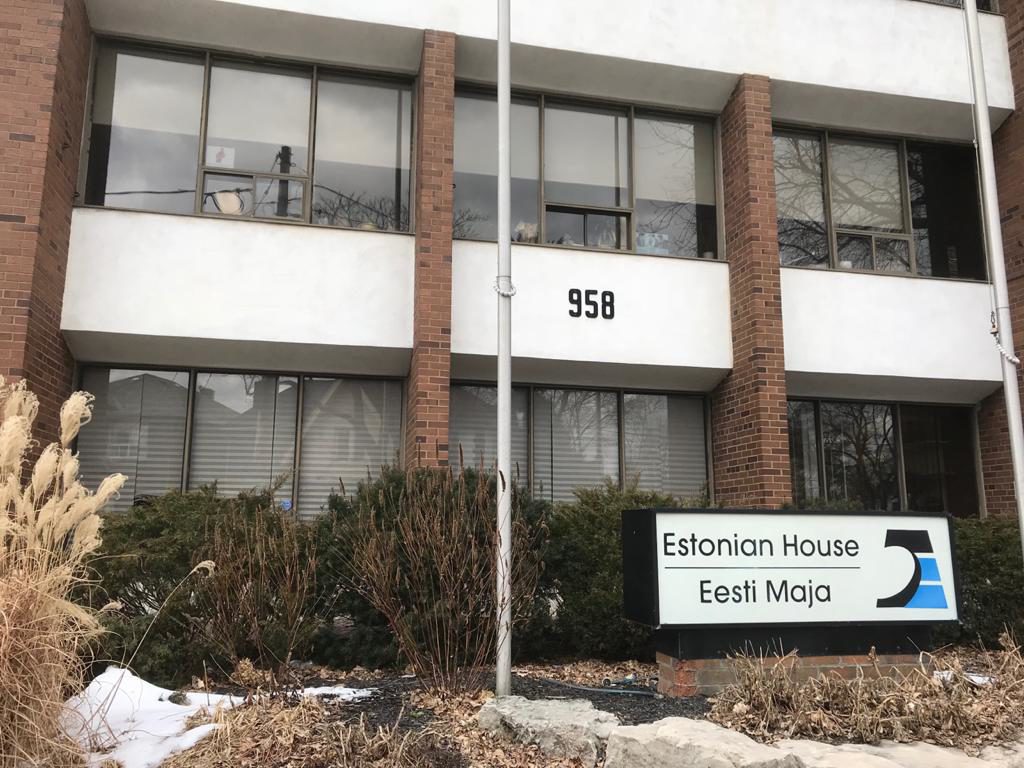 The house is home to several Estonian organizations that collectively build the strength of the community, including; the Estonian credit union which provides a strong financial backbone to the community with profits supporting community organizations, the Estonian consulate which provides consular services to the community members, and an Estonian kindergarten program.
Laar has been the general manager at the house for the past three years.
"Being involved in the community, that has a personal meaning for me. Something that has been an important part of my life for a long time," says Laar.
There is a cozy 1950s vibe inside thanks to warm lights, plush tan carpet and exposed brick. Visitors are greeted with a warm smile, welcomed into the house and offered snacks.
The bake sale table lined with beef and carrot pastries, and plaited loaves of bread dusted with powdered sugar welcome visitors to the Estonian House every Saturday. The half-empty tray of Estonian cheesecake cut into perfect two-inch squares is a highly recommended option.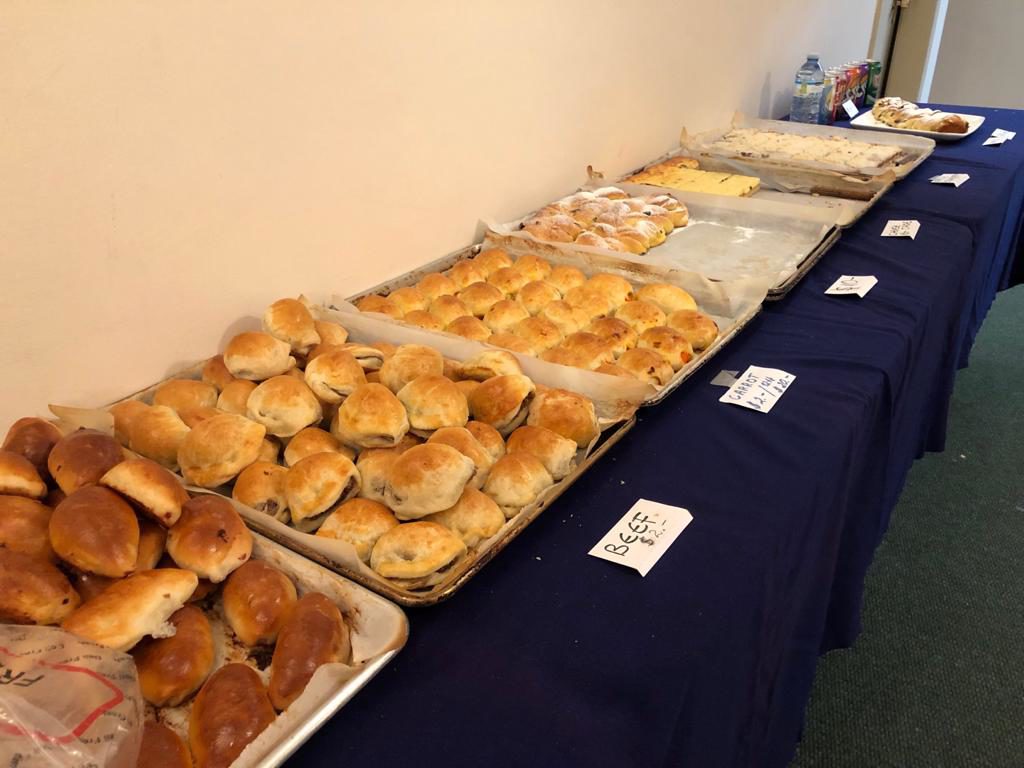 Katrin Someraa's music class is around the corner. A classroom of 20 children aged four and five are sprawled on blue mats scattered around the room as they stare at the music teacher tapping a small toy drum softly with a single wooden stick. They are instructed to join her in tapping the drums before them at the same pace. Some sillily poke at their drums with the wooden sticks while others remain focused and keep the rhythm.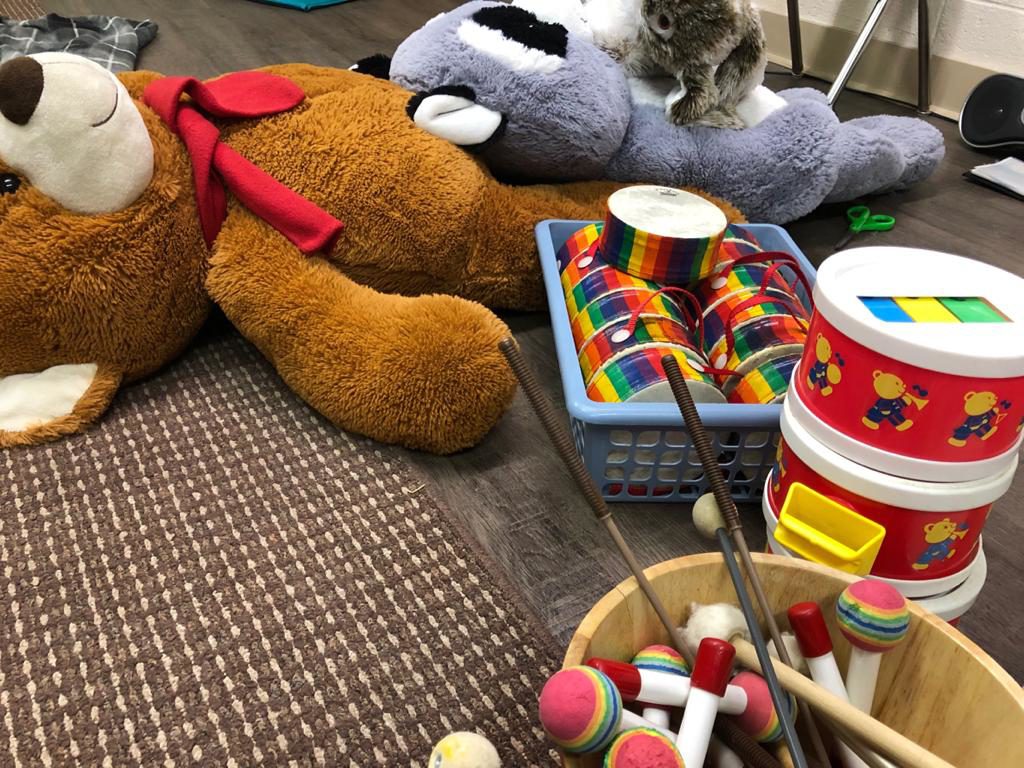 Tacked to the burgundy and beige bulletin board that stretches across most of the perimeter of the room, are posters with the lyrics to nursery rhymes neatly written in Estonian.
One child is wearing a red and green plaid outfit and cuddling a large brown teddy bear, another is dressed in a soft purple unicorn onesie and another is wearing a black and red checkered robe with a hood. It's pajama day at the Saturday Estonian kindergarten program.
Someraa has found her calling: teaching at the house. Upon hearing that the music classes would come to an end without a teacher, she quickly jumped on board to save the program.
"Estonia is a very small nation, and to have such beautiful, colourful heritage (…) it is important we do our part to keep them alive and pass them over to a new generation," says Someraa.
Laar attended the Estonian kindergarten program herself and met some of her closest friends through programs within the house such as Brownies and Girl Guides.
"There was some kind of bond. There was this unspoken thing, where you didn't have to explain what Estonian was," says Laar.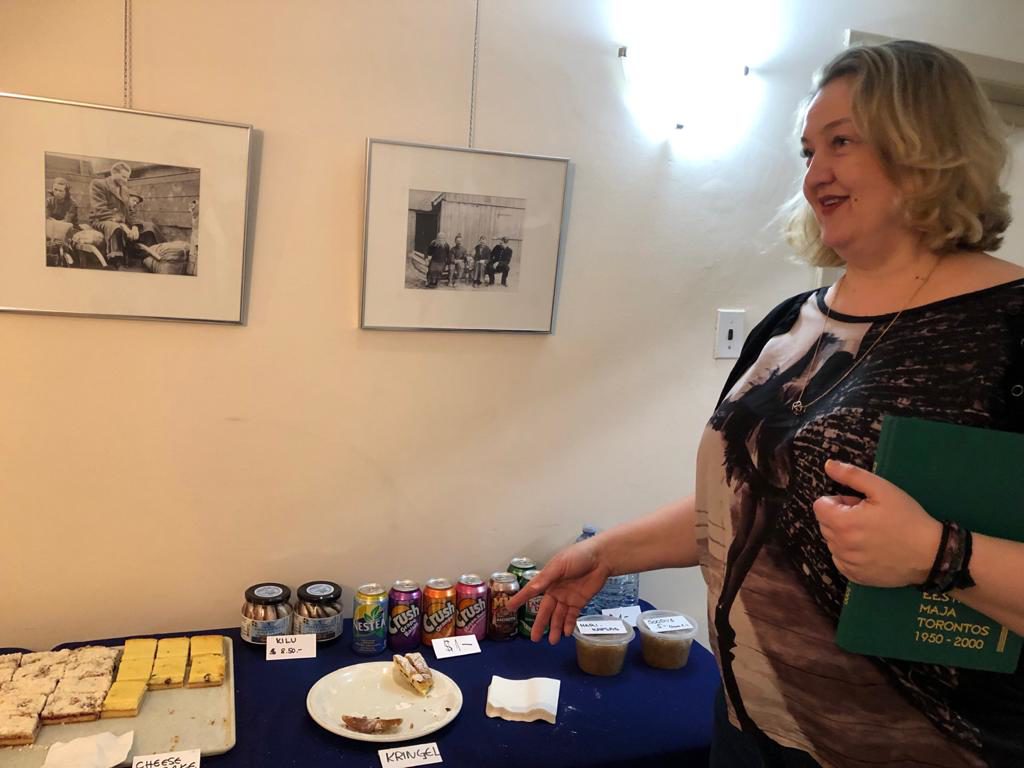 Back when Laar took part in the Estonian programs, she says her connection to the community was much stronger. Over the summer, Laar recalls going on camping trips with her class; the smell of wood burning and a group of friends gathered around the campfire. One camper recounts the tale of ghosts seen running through the fields at night. Estonian folklore held that there were different ghosts present depending on what the weather was. "I don't remember exactly, but I know it freaked me out enough," says Laar with a shudder.
Estonia, located in Northern Europe, borders the Baltic sea and the Gulf of Finland. It is home to just over 1.3 million people, mostly speaking Estonian, a Uralic language similar to Finnish.
Growing up, Laar's grandmother allowed her to feel connected to her heritage through stories and Estonian customs.
"Estonian is just something I've always felt," says Laar, "It's a part of who I am."
Laar has always had a deep, unexplainable connection to Estonia that was fully realized last summer when she visited Estonia for a song festival which takes place once every five years.
"It was a very belonging feeling," says Laar.
Celebrating its 60th anniversary on April 1, 2020, the space has become a second home to many who visit, but there are plans to relocate the house. The goal is to expand the Estonian House and make it a focal point for anyone visiting North America.
Kristiina Mai, a member of the Estonian community, says the Estonian House has always been a source of stability in her life.
"It would be wonderful to see another space built too, but not at the expense of our community home," says Mai.
Production of the new International Estonian Centre (IEC) is scheduled to begin mid-2020 at Madison and Bloor, outside of the central Estonian community in Toronto.
"Having served the community since 1960, the extent of renovation or repair required is not feasible," says Urve Tamberg, director on the Estonian House Board and executive manager of the Steering Committee.
The new 38,000 square foot, $30 million IEC is the collective effort of four major organizations in the Canadian Estonian community; Estonian House in Toronto Ltd., Northern Birch Credit Union, Estonian Foundation of Canada, and Tartu College.
The IEC will provide spaces available for rehearsals, community events and kindergarten classes as well as state-of-the-art technology for film, theatre and dance.
"At ground level, it will provide a bistro, a business accelerator, and a credit union, all which will enhance and animate this area," says Tamberg.
With many rejected proposals to move the house over the past decade, the decision to move has not been easy, says Laar. "It's one of those difficult things."
The new, larger facility will give the Estonian community a higher profile than its population size suggests, says Tamberg. "It will create tremendous pride."
listen