By Kirsten Fee
As soon as you step through the front door of Watson's Toronto, you'll see many familiar, famous faces montaged across the walls: Marilyn Monroe, the Mona Lisa, Michelangelo's David and more. As you sit down, the waiter makes his way over to hand you the menus, a tall pitcher of water and glasses to serve yourself once you start sipping on cocktails. As you browse the menu, you'll notice the sounds around you, nostalgic indie music, cocktails being shaken with ice and chatter from exultant customers.
Watson's is a bar that came under new ownership during the COVID-19 pandemic; throughout, it maintained and grew its customer base as other businesses closed. Serving elevated cocktails and Mexican food in an inviting, laid-back atmosphere, it quickly developed a clientele local to surrounding bars on King Street West in Toronto.
The whole restaurant revolves around art by Amer Sal Mohammed, a Toronto-based artist who has grown a large Instagram following by making digital street-style pop art on his iPad. He says his goal was to brighten up the space and bring it to life, as without his art, Watson's would be a very dark and dim space due to its low lighting and black walls. "I feel like my artwork makes the atmosphere in that space," says Mohammed. Take the custom-made collage covering almost the whole right wall, including images of historical figures, pop icons and bright colours, arranged sporadically. Both the art and the quality of cocktails are factors that make up the unique Watson's experience and bring customers back.
Watson's attracts a large variety of people. First, there is the crowd that comes out before dinner to grab a couple of drinks with friends. Next is the rush of people that consider Watson's the final destination; they're prepared to sip a while. Lastly, as Watson's is in Toronto's Entertainment District, it sees a crowd of people from the hospitality industry who just finished a shift at a nearby bar. Those in hospitality can appreciate good service and delivering good service is important to Watsons' team.
At the team's core are co-owners Ali Bamdad and Abraham Ortiz, old industry friends with a mutual love for hospitality. Bamdad has over 10 years of experience bartending in Toronto and experience managing Watson's in 2018. Ortiz recently moved from Mexico where he cooked for royal families from England and in various Michelin star restaurants.
Bamdad and Ortiz create every cocktail on the menu specifically for Watson's and the selection changes every couple of months. The menu doesn't include the typical bar fare because customers expect Watson's to provide a unique experience with the bar providing all the ingredients to make artisanal cocktails. From incorporating winter spices into a classic old fashioned or mixing rum with blueberry extract, Watson's is not afraid to test out new flavours. One popular drink puts an alcoholic spin on one of Bamdad's favourite refreshers that his grandmother used to make him as a child. Another unique drink includes Irish whisky that has been infused with tobacco.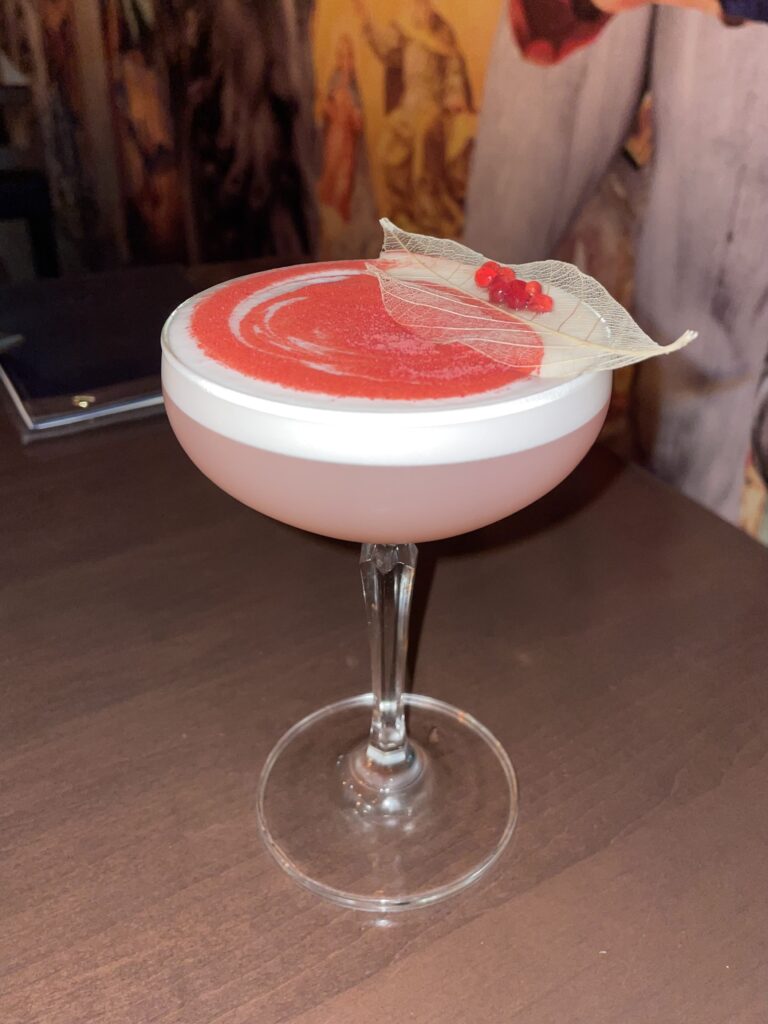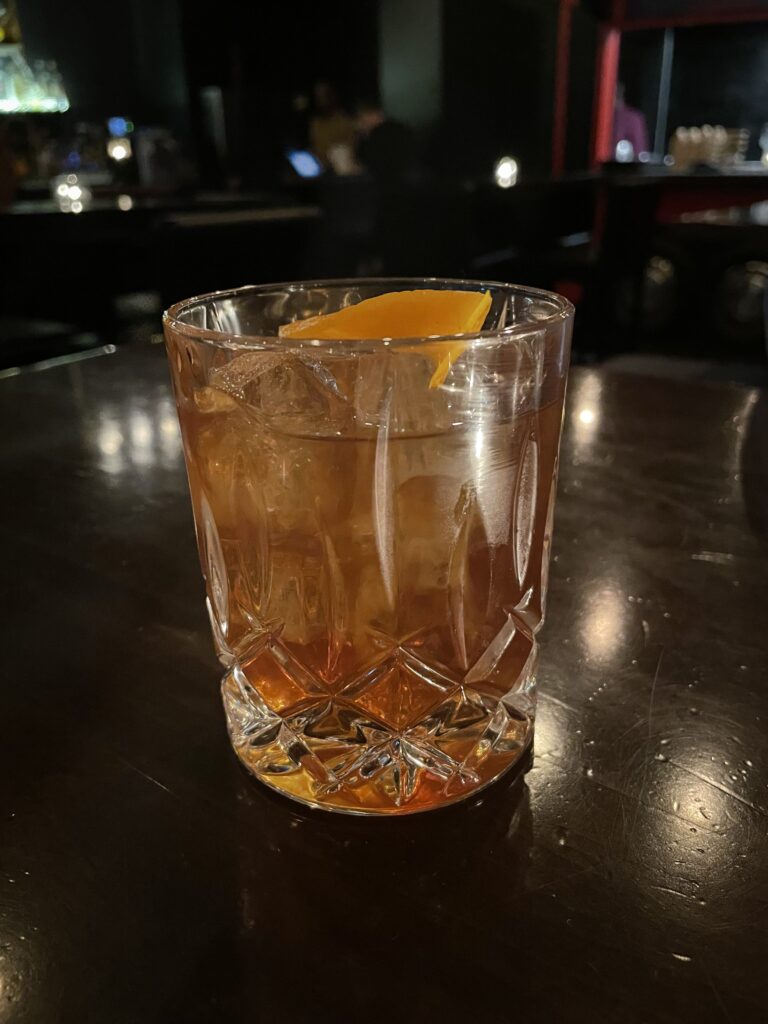 While Watson's main attraction is their drinks, what kickstarted the current owners' success wasn't cocktails; it was takeout food. Bamdad began selling cheesecake on Uber Eats at the beginning of the pandemic. Following his large success, he partnered with Ortiz to pour their combined savings into starting a takeout food concept called Tres Compadres, serving Mexican food. Bamdad and Ortiz's small business gained traction, garnering over four and a half star ratings on Uber Eats and Google Reviews, and that was when they decided to take things from takeout to in-person dining.
While other bars in Toronto were shutting down due to COVID-19, Bamdad and Ortiz chose to open up, taking co-ownership of Watson's whose previous owners decided to move to the cannabis industry due to pandemic hardships. "We decided, you know what, that's our shot. Let's take it," says Bamdad. During the pandemic, he saw so much success while selling cheesecake and delivering Mexican food that he figured his success could only skyrocket once restrictions were lifted and life began looking more normal.
Not surprisingly, the pandemic brought many roadblocks, such as government-restricted hours of operation and problems finding staff who'd feel comfortable working. While it wasn't easy, Bamdad says that the key to his success during the height of the pandemic was staying creative when adjusting to unexpected government restrictions. "When indoor wasn't open, we were more inclined to come up with a strong food program and when indoor got opened our focus inclined towards guest experience, our cocktail program and bringing a fun atmosphere to our venue."
Watsons' customers agree that their team is doing it right. Farah Qureshi is a customer who visited Watson's before and after its new ownership during the pandemic. She says COVID-19 had not affected her experience at Watson's and that visits during the pandemic felt the same as before. While some other bars in the area are hit or miss, Qureshi says Watson's always has a very consistent, chill crowd and she never has to wait in line to get inside.
Watsons' inviting atmosphere contributes to many customers' love for the bar. The Watson's team goes above and beyond to build connections with their customers, which Bamdad says other bars in Toronto lack. "As long as you come here and I know your name and I know what your favourite drink is the next time you come in, I feel like it's a win and it's a good memory for me," says Bamdad.
"You don't even have to come by and purchase anything. You can just come by and say hi to us."

Ali Bamdad
The environment at Watson's is relaxed and the typical dress code reflects that; some people dress up, but many people feel comfortable dressing casually. Bamdad describes the bar as his customers' second living room as there are many designated places to sit and relax with friends or connect with others; the interior features two mid-century modern lounges, each with couches, coffee tables and artwork of iconic celebrities designed by Mohammed.
Each lounge includes art with images of Marilyn Monroe, custom-tailored to fit the spaces. Mohammed says the Marilyn Monroe pieces are some of his most popular, and when Watson's owners saw them in his gallery, they knew they needed them in their bar. Mohammed changed the finish on each piece from his usual high gloss to a satin matte with a heavy layer of diamond dust. This subtle change closely aligns with Watson's mid-century modern décor and its flavour of Hollywood regency. Every minor detail adds to the experience that customers say makes Watson's so special.
As you finish your last sip and shift your eyes from the artwork around you to the door, you'll notice eager customers trickling in. Your night is coming to an end, but you spot another group of friends ready to take a seat and begin their Watson's experience. You know you'll be back to be surrounded by the art, interact with the staff and most importantly, empty another cocktail glass. At Watson's, for every glass that is emptied, another one is raised in a toast to making good memories and having great cocktails.