By Laura Taylor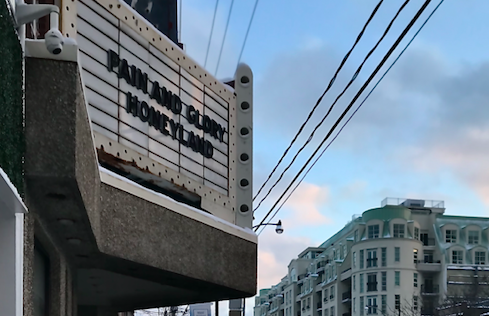 The Regent Theatre stands distinguished among the modern skyline of midtown, Toronto. The aged, white, neon sign protrudes from the building in cursive letters reading "The Regent Theatre". With a soft light, it illuminates the long line of visitors in the bitter cold and catches the eye of curious passersby.
Fifteen minutes until "A Beautiful Day in The Neighbourhood" screens, some guests shuffle by with arms full of simple pleasures from the snack shack, few head through the red curtains into the large auditorium and down the velvet paneling to their seat, and the rest make one final trip to the powder room.
As told by Allessandra Ricci, this was where her grandmother Maria Ricci fell in love with theatre, learned English and her first sense of belonging as a new Italian Immigrant. Thus bagan a family tradition to visit The Regent Theatre for years to come.
History
The Regent Theatre was first opened as The Belsize Theatre in 1927, where Mount Pleasant Road quickly transitioned from dirt roads and farm fields to the lively strip we now know.
It has since been renamed, re renovated and resold multiple times. Each time the theatre was scheduled for change, the owners were adamant that none of its vintage style decor and performance areas changed their character. This includes antique heating grates, a candlelit theatre room, royal red curtains with gold embellished walls, and most of the original popcorn machines and employee uniforms.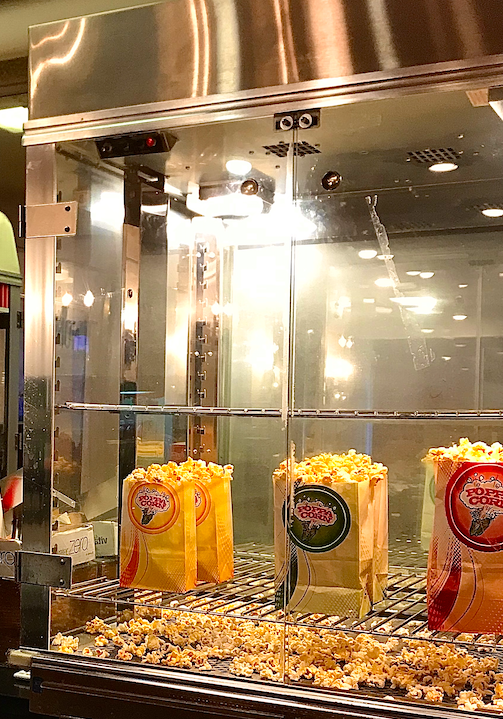 Leaving Italy
By 1930, the first wave of Italian immigrants began to fill temporary jobs in various cities until the Depression Era and the Second World War. By the 1960s, the "second wave" pulled Maria and her husband Bartolomeo (Bart) Ricci from Chieti Scalo Italy and into Toronto. Bart migrated first, to work and save money to support his soon to be wife Maria who was expected to follow him shortly after.
While a better life may await, Maria found the process of moving from Italy to Canada bittersweet. She was stressed about her English, the potential loss of her culture and feeling alienated by locals. "While they were separated they would write to each other constantly," explains Alessandra.
(First photo) Maria Ricci sits next to her husband Bart Ricci and his brother Eugenio Ricci.
(Second photo) Maria Ricci present day. (Allessandra Ricci)
Determined for this not to be the case, Maria submerged herself in English based cinema as a way to improve her new language. Maria spent many afternoons in The Regent Theatre watching movies and mingling before she learned a basic knowledge of tone, small gestures and conversational English from attending. Allessandra's lips curl up into a calm smile when telling the stories of her grandmother and The Regent Theatre, and soon a full toothed grin spreads across her face, crinkling both of her eyes. "Her small hobby grew into a full-blown love for theatre; plays, movies and anything music, especially Dean Martin…which meant she took us when she would babysit."
"I held one of Nonna's hands while my twin brother Paul clung to the other," said Allessandra "The bright lights of the theatre's movie showings look like Hollywood when you are that small, about six or seven years old."
A Walkthrough
One by one, people tug at the brassy, gold handles attached to the unusually large, chestnut brown, wooden doors to enter the lobby. A small boy standing just eye level with the candy display, too young to know any better and overridden by temptation, he reaches with confidence and wraps his infant fingers around a chocolate bar from the candy rack. His mother notices and soon after scolds him to return his newly acquired treat.
The Regent Theatre's powder room rinses your eyes of the lobby's red with a seafoam blue turquoise. Upon entering, a miniature living room scene in a long narrow room greets you. A petite periwinkle blue leather couch sits across from a giant mirror trimmed with gold detailing, to match it's smaller version mounted above the deep sapphire sink. Sandwiched between the colourful washroom stalls and the couch stands a white marble desk and stool. This is lit with a white, cylindrical lantern hanging delicately from the ceiling. This lantern accentuates the details of the deep blue, floral curtains and silver damask patterned wall below.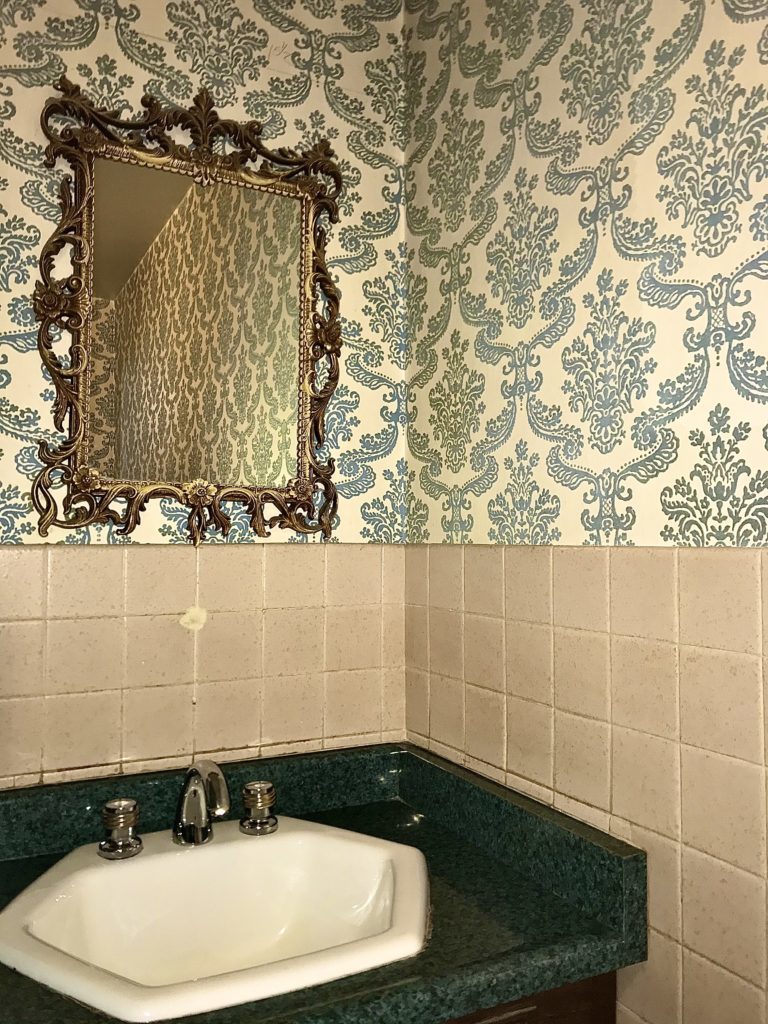 Fast Forward
After years passed and Maria settled in Canada; she became a wife, a mother and not long after a Nonna, which is Italian for Grandmother. Among all these things, Maria was a Torontonian, Canadian, and a theatre connoisseur.
Allessandra is living in Toronto as a young working professional but still attends a movie on occasion as she did when she was younger. Maria passed this love onto her granddaughter, who helps keep The Regent Theatre alive.
"We are all older now, and those big front doors are a little lighter than what they once felt like… but, each time I step into that building I am my 6-year-old self with Nonna again, just as she feels like her younger self."
A Day In The Life of The Regent Theatre