By Akanksha Dhingra
Nine years ago, chef Dan Donovan plunked down $30,000 of his own money on a very large order of fish sourced from small-boat fisheries. At the time, he and his wife Kristin, also a chef, were struggling just to budget for meals and afford daycare for their young family.
The main thing Kristin remembers about that day, the one before they made the leap from cooks to business owners of Hooked, a fish and seafood store that now has five locations in Toronto, is how scared Dan was and how he looked like he "just wanted to puke."
"He looked at me and said, I just spent $30,000, what if nothing sells?"
But the fish did sell, and their decision to buy directly from small-boat fisheries with no distributors or salespeople has proved popular enough with customers to expand from that original store on Queen Street East. The Donovans landed on that business model after becoming dissatisfied with the fish that was available in the markets of downtown Toronto.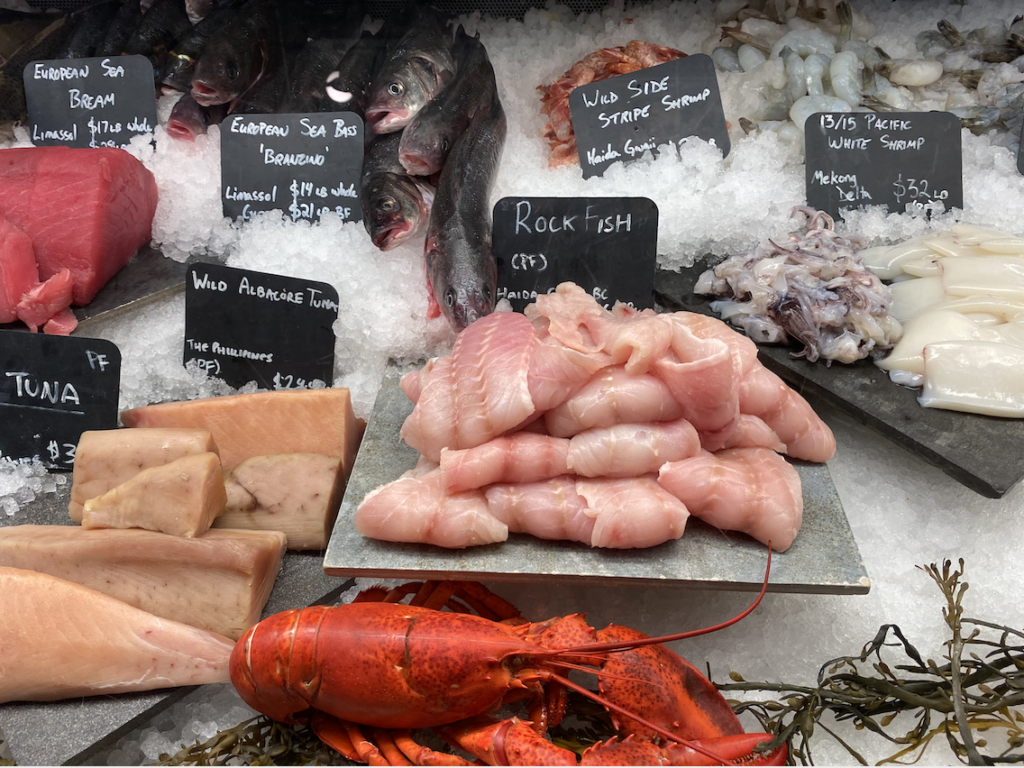 It's just after a rainfall on a Friday in February; darkness is taking over and a rush-hour at Hooked is about to begin. It's dinner time. The white and grey mixers on the wooden kitchen shelf await the thick, yellow batter for the fresh-cut fish, and store owner Kristin's attention.
Outside the store, a five-minute walk from the 501 bus stop, the smell of fresh fish and seafood turns heads to reveal a red plastic shelter and a large glass window with white lettering spelling out HOOKED.
Behind the wooden door that says PULL, which creaks when it's opened, the shop is full of customers.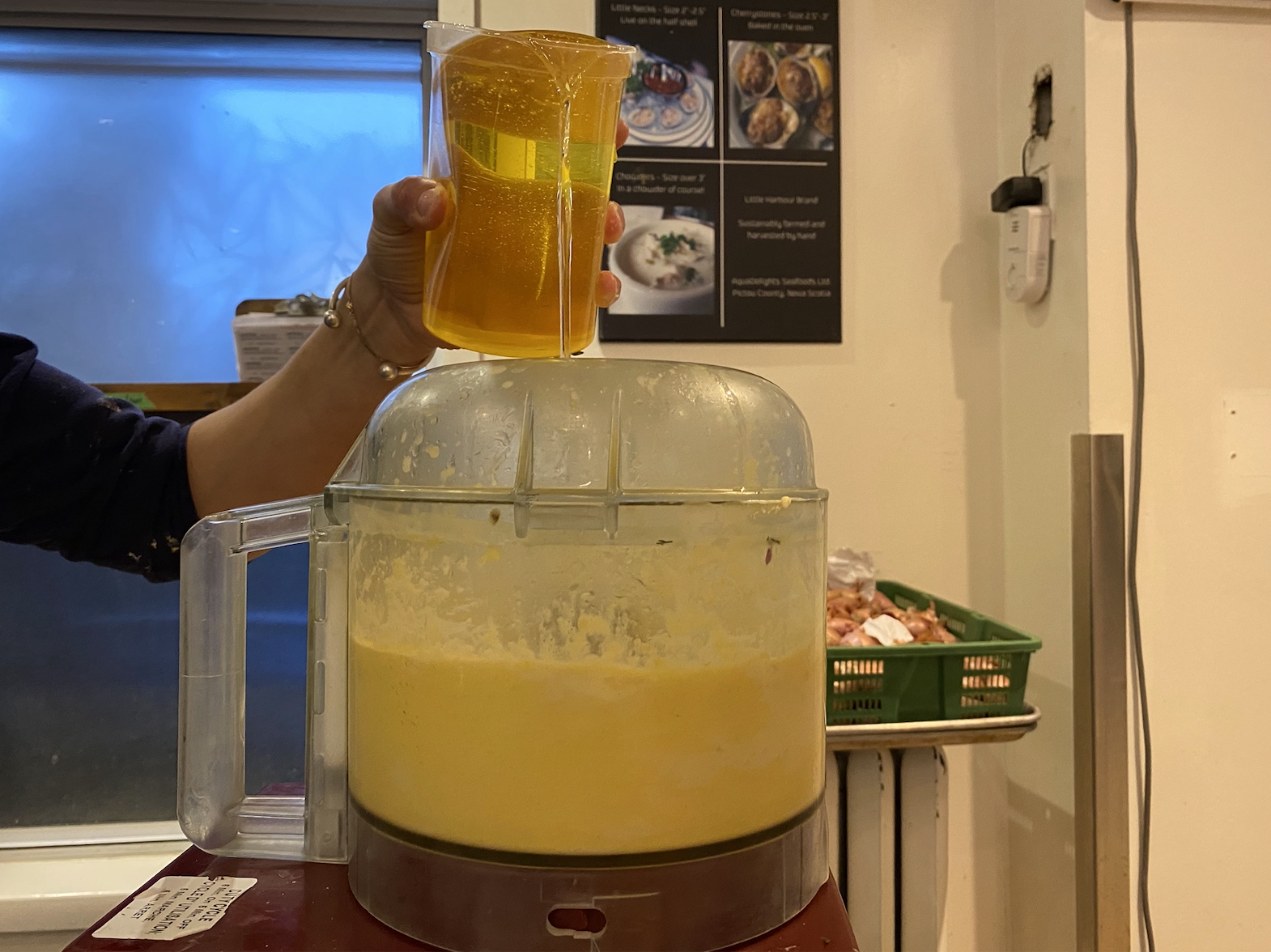 Kristin's greeting comes in a bold yet sweet voice, the kind that suggests a confident personality and a happy-go-lucky nature.
But she has a firm look on her face when she explains to a questioning journalist why she and her husband chose to deal with small-boat fisheries. It wasn't only because they felt they would get better-quality fish.
"We did not want to deal with the distributors or salespeople" she explains, adding that it is possible to buy directly from the smaller fisheries.
While the rain has now stopped, the clouds look dark blue from the big glass window.
The air inside the store is thick with the smell of the variety of fresh fishes, seafood, batters, and many sauces. It's a combination some might overwhelming or even off-putting. But shoppers continue to ponder their purchases.
At one point, Kristin, who is sporting an olive green cap, walks over to talk to a customer. She keeps one hand comfortably on her the woman's shoulder and gives her a half hug in a manner that suggests she is a dear friend. "Bye, see you soon," says the woman with a broken-toothed smile who leaves with a peach-coloured packet in her hand.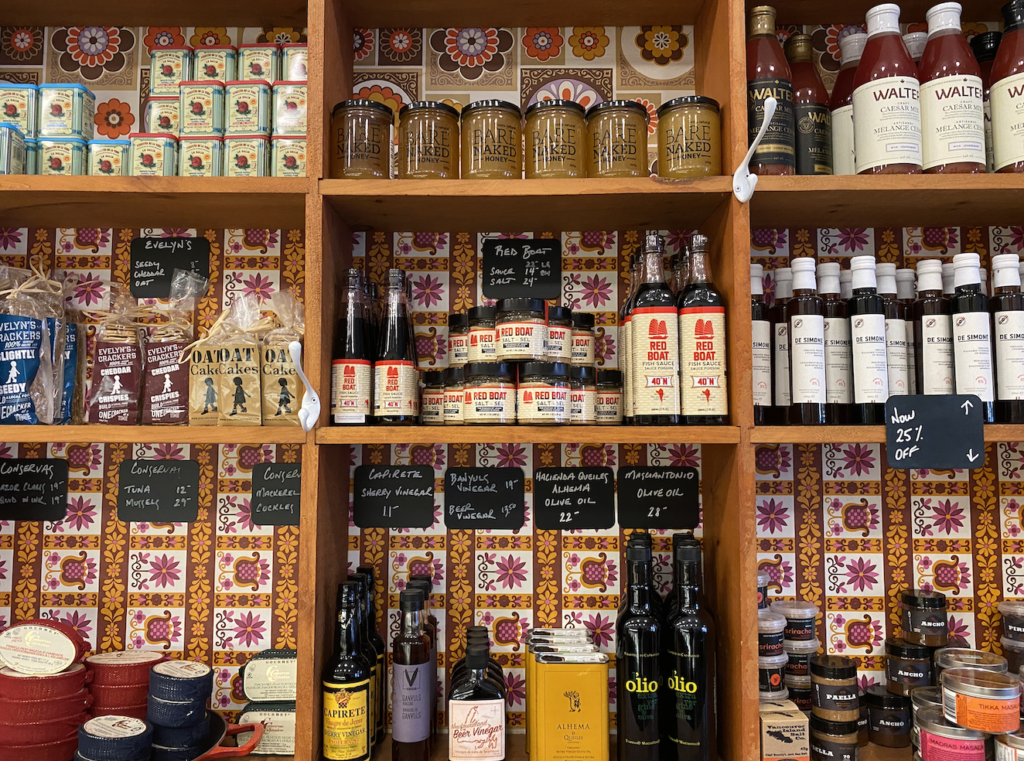 Erica Reddy-Choquette, a Toronto realtor, describes herself as a frequent customer, and says the draw for her goes beyond the fish and seafood.
"From the owners to all the passionate staff that makes up to the team, you can't beat the quality, service, or the level of care that Hooked puts into everything," she told T.
"You'll never leave the store empty-handed and without a little fish fact."
A messy bun and a white apron give Kristin the look of being all-business, which she is even when in the midst of a conversation. Her glance is always on the move, checking in on each employee to see if they need her assistance with anything.
A tall woman, who looks to be in her early thirties, is also multitasking; she talks while cleaning a broad wooden table with scratches on it. With eggs, crushed ginger, oil, and a big mixer kept on the same table, Kristin starts doing her chores. She holds the grinder firmly and pours the yellow, thick batter into it, totally engrossed in the job at hand.
Kristin and her husband, co-owner of Hooked, met 20 years ago while learning their craft at Stratford Chefs School. As she talks about a long journey full of ups and downs, and adventures featuring a family with two young kids and a pair of dogs, a look of shock and sudden realization that crosses Kristin's face suggests it doesn't feel that long ago to her.
"We worked on a private yacht for a year and came back to Canada after working in the UK and France for a while," she says, her eyes now shining.
The two lovebirds moved in together after they came to Canada and soon the kids came along.
As she tells the part of the story where they were considering leaving their jobs as chefs to start a business from scratch, Kristin's right-hand shakes a bit as she moves the phone away from her mouth. She blinks her eyes for a bit longer.
"That was a point when I realized that cooking was getting difficult and daycare was unaffordable from what a cook was making."
They were also disappointed with the quality of fish they were finding in this busy city thought perhaps they could change that.
Remembering this time in their shared adventure, Kristin quivers and seems to lose some of her sense of confidence. She loses her grip on the phone momentarily, as she explains that changing careers wasn't easy. "I knew I was missing cooking," she says, raising her right eyebrow expectantly.
Her staff, all wearing blue T-shirts emblazoned on the back with the motto: earnest. not preachy. #knowyourfishmonger, keep moving, packing, and helping customers.
Kristin is still pondering her story of how Hooked started and how unsure she was. She sets the bowl aside and emphasizes that her husband, despite his initial jitters about that first order, was ready before she was. "I agreed with Dan, but I wasn't ready to go there," she recalls.
Their children were only four and five years old at the time.
"Dan promised me that one of us would always be home to pick up the kids after school," Kristin says. They had other deals before starting the business, too, agreements to balance their work and personal life.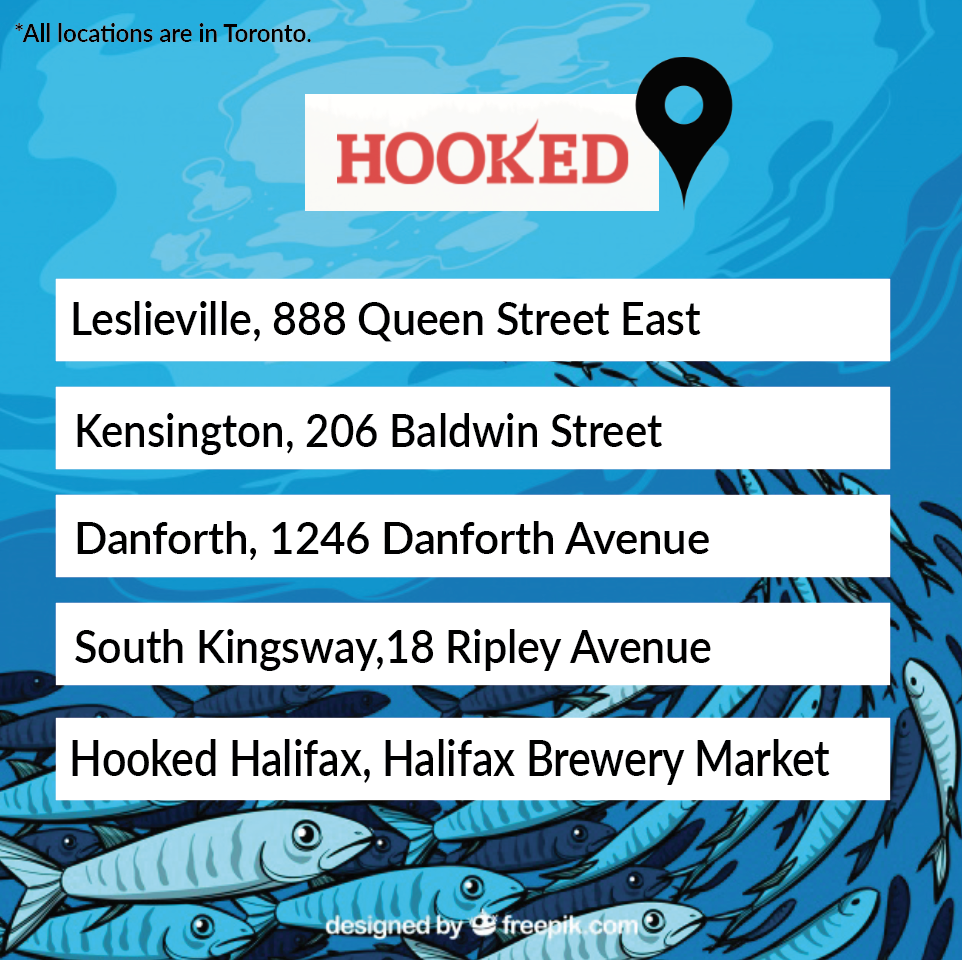 It's still hard sometimes, Kristin explains, with moments of absolute defeat, and times things go so wrong she wants to quit.
But, as she reflects, the bulk of her moments are positive.
"The overwhelming emotions through the last nine years have been mostly of pride, I am really proud of what we have built," she says.
"There is nothing like having your own business, but at the same time, it's nothing harder than having your own business.