Despite the challenges of the pandemic, this mother and long-term care home worker continues to honour her family and culture by making a traditional Filipino dessert.
By Stephanie Davoli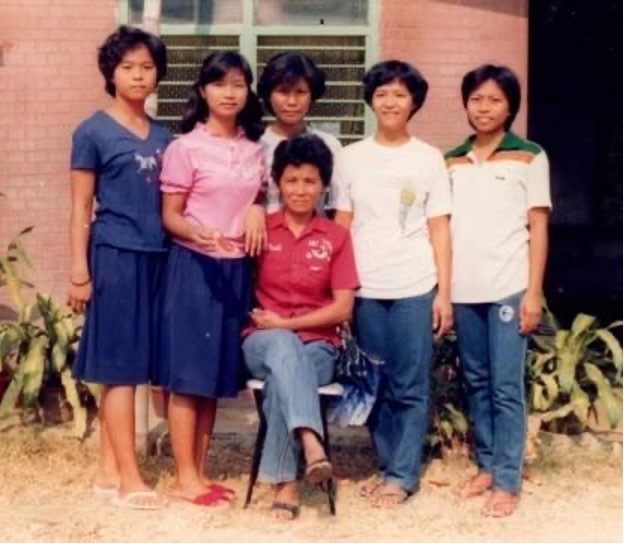 It's almost midnight when Evangeline Racho stumbles into her Mississauga home. She's exhausted after coming off an eight-hour shift at a retirement home where she's been helping to feed, bathe and assist seniors in her role as a personal support worker. She has a raging headache from the mask and face shield she's been wearing, making it difficult for her to fall asleep. But, she knows that she needs to get some sleep soon because she has a lot to do tomorrow – despite it being one of her rare days off work.
Racho has an order of puto to be picked up in a few days and, since it usually takes four days to make the traditional Filipino dessert, she has to get started right away.
Racho's been making the authentic Filipino treat, which is a sweet steamed rice cake, under her business Geline's Puto since 2018. She runs the business alone from her house, with the occasional help from her husband, sister and daughter. Since she officially opened Geline's Puto, she's become well-known within the Filipino-Canadian community, with her clientele growing to over 100 customers from across the country.
So why is Geline's Puto so popular? According to Racho, it's thanks to the "secret family recipe" that her grandmother passed on to her after she immigrated to Canada. This recipe makes Racho one of the few authentic puto-makers in Ontario – and her customers can taste the difference.
"I think I'm the only one [in Mississauga] who makes puto the traditional way," says Racho with a chuckle. "I use rice, just like how they do it in the Philippines. The puto I see in the stores all use flour."
Racho's dedication to preserving the authenticity of her family's recipe is immense, as puto has always been more than just a dessert to her.
Some of Racho's earliest memories involve the sweet aroma of the freshly steamed rice cakes consuming her senses as she'd walk into her childhood home located in Alaminos, Philippines. The smell, accompanied by patches of rice stuck to the walls, meant one thing – her mother was working.
"We didn't have a lot growing up so my mom sold puto as a way to help send me and my siblings to college," she recalls, grinning. "She worked a lot so the house always smelt like puto, but I loved it!"
When her mother passed away, Racho was only 25 years old. At 54, she still doesn't like talking about her loss, but making puto continues to help her cope.
As Racho pulls up a chair to her kitchen table, she remembers all the times when she'd help her mother by grinding down the rice by hand. Nowadays, Racho uses her trusty Vitamix blender to cut down on the manual labour she has to do, but making puto will always remind her of her mom.
Although it can be a long and tedious process, Racho savours every second of making puto, especially since she's had to cut down on the number of orders she takes due to the pandemic.
"My customers call me and say, 'Please make me puto! I miss it!' and I have to say no because I don't want anyone getting sick. I only make it if I have enough time to follow the COVID precautions now."
Yet, equipped with her gloves, face mask and shield, Racho is ready to begin soaking the rice that will soon turn into the sweet cakes her loyal customers crave. It's hard work, but she loves how her puto brings people joy, while continuing to help her feel connected to her mom.