By Kristin Bateman
Tucked below the west end of Toronto, a few streets and intersections has spawned a cozy world of creativity.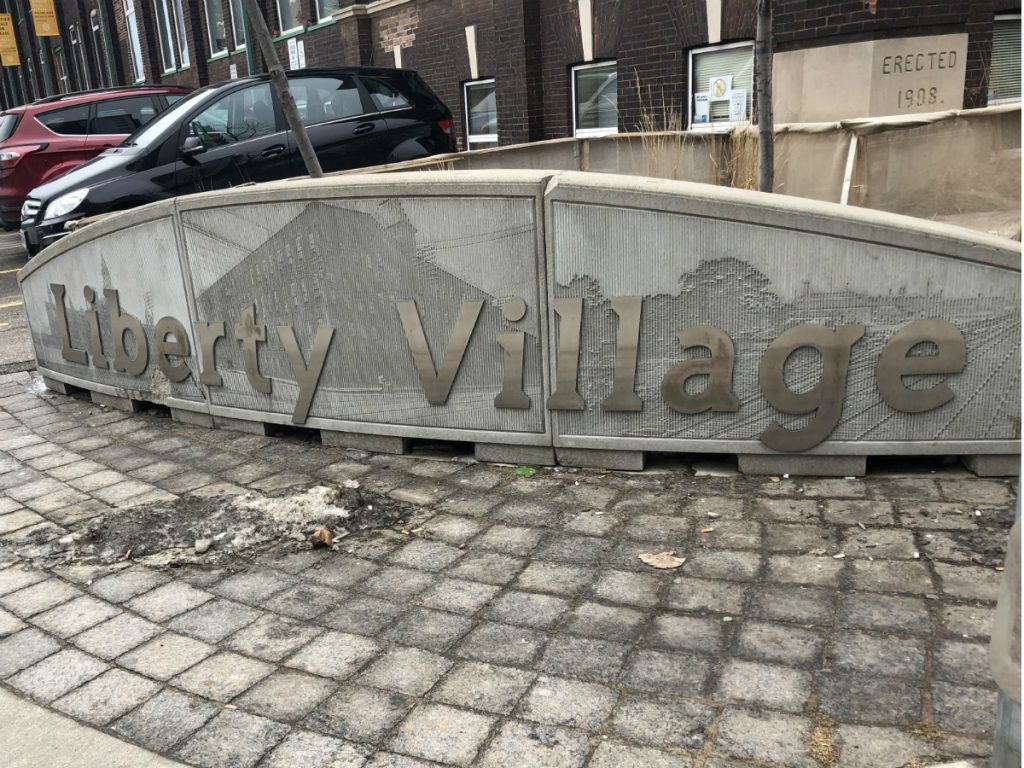 The soft tinkling of metal cutlery and mumbled conversations is drowned out by the roar of traffic as the door of the tiny cafe is heaved open. A man, tall in stature, his glasses fogged up, walks in and rubs his hands together, revelling in the warmth of the place. Those already inhabiting the cafe are unbothered, switching between clicking away at laptops and having their phones mere inches from their faces.

An excited shriek comes from further inside, startling the muted atmosphere. Heads jolt up in the direction of the sound, wondering if there's an emergency.

Boot heels click the tile excitedly as a young woman makes her way around the tables to greet the new customer. "You're back! I missed you!" she says, voice loud from her excitement.
They embrace warmly and tightly. The man looks around uncomfortably, his face blushing crimson, obviously embarrassed by his significant other's outburst in front of an unintended audience. He is led back to the woman's spot at the bar where they chatter happily, consumed in a conversational bubble. The small interruption lasts barely a minute.
Once again, heads are down and the
quiet chaos
resumes. An occasional burst of laughter erupts from the lovebird's table and again, curious faces turn. A normally annoying disruption is made endearing.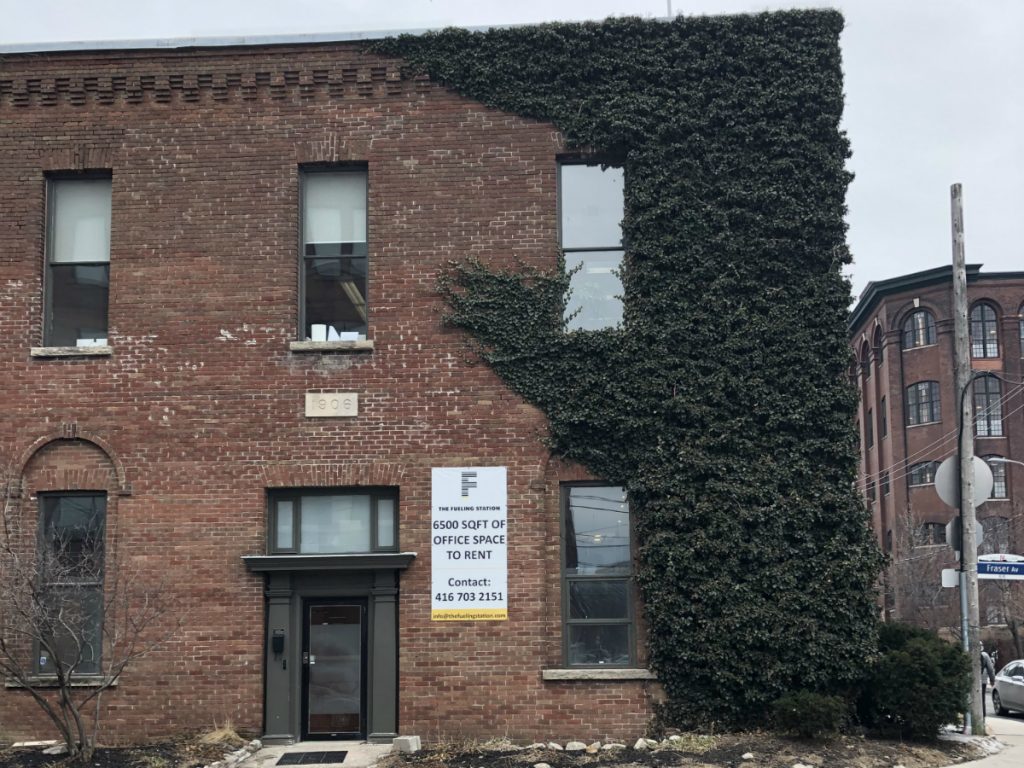 Liberty Village, both loved and described as Hipsterville, was a surprise to the city developers. Its success with drawing in young people willing to raise families in a so-called highrise lifestyle is one of the first major breakthroughs in developing the Toronto downtown life.

As city urban planner and professor Sean Hertel remembers Toronto, 20 years ago, downtown living was not what people in Toronto were drawn to. Cushy suburban living kept the noise of the city out and that's how they liked it.

Fast-forward two decades and the younger generations are moving into the core of the city, starting up businesses and getting creative. Liberty Village is becoming their home.

Home comes with a hefty price tag in this niche community.

Hertel notes that even a success like Liberty can fall victim to its perks. A once-affordable community is now bursting at the seams with development. In fact, this hidden west-end hideaway has tripled in density within the last five years, luring millennials in with its homey, hipster vibe.

The waste from industries that dominated the area before cleared away by the tons, as condos rise from the ground, put into place wherever there was space. But prices of living keep soaring and, Torontonians are victims of having to empty their wallets to stay in a neighbourhood that feels like home.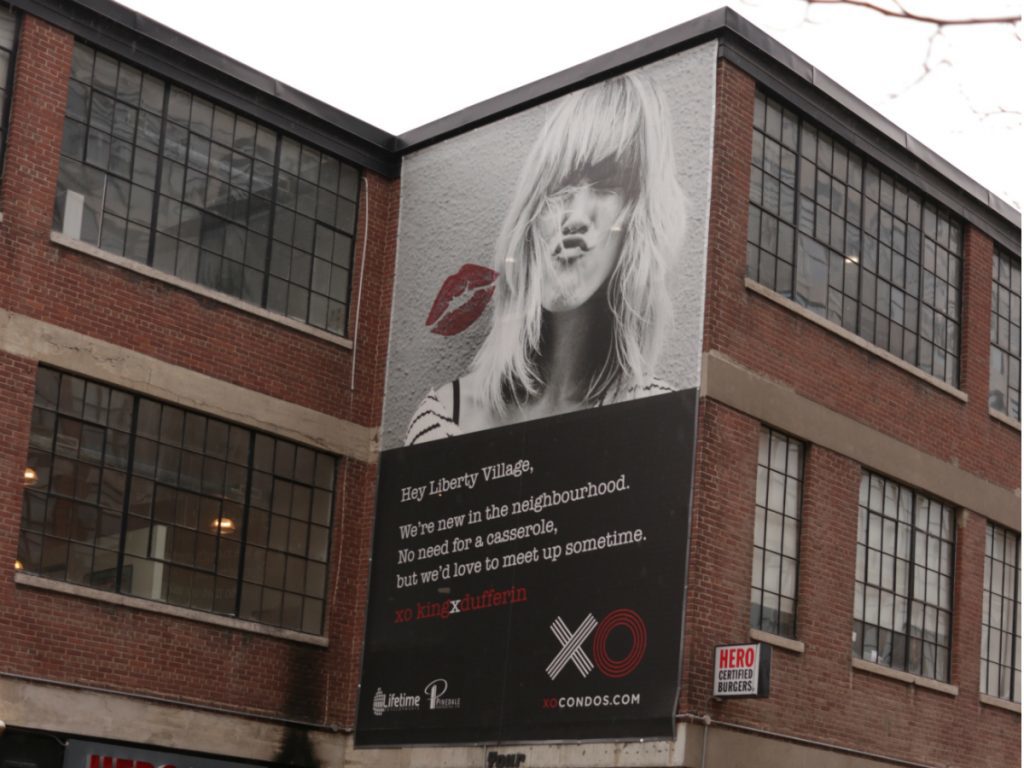 A hop, skip and a jump away from downtown, Liberty Village may not be a household name just yet. The beloved (or loathed) TTC barely skims the area, the
King streetcar
being its saving grace. A cause for some issues in a public transportation-dependent city.
Toronto can't build housing fast enough for the constant growth in population it sees. Developers are constantly looking for new areas, scoping out what areas can thrive from undergoing new developments and a sudden change in population.

It's because of this that areas like Liberty seem to be left out of the transit loop as the city scrambles to catch up to the almost overnight boom of the neighbourhood popping up and evolving.

An unfortunate transit system isn't a problem for those in love with the neighbourhood.

"A lot of people are willing to, take a bit of a discount, to walk maybe a little further or to stand on a crowded subway with their head in someone else's arm pit," Hertel explains.

But why Liberty Village?

A neighbourhood favoured by startups, independent businesses and production companies, Liberty was not intended to host what fell upon it, but the unexpected draw is more than welcome.
Abandoned for years after industries left their marks, Liberty Village and its rich history were an afterthought until the new wave of creative minds made their way in.
Liberty Street runs through the heart of the neighbourhood, a main stretch marking its namesake from Strachan to Dufferin Street.

Now, sharp notes of
heels
tapping cobblestone cut through the air. Crowds of weekday warriors always in a rush to get to their workplaces. Brick buildings hollowed out, revamped and reinvented are passed by without a second glance, residents oblivious to the change they've gone through.
Decades before, those same stones were walked across. Not by eager young entrepreneurs but by newly released prisoners, their first steps out from behind bars being along the aptly named street.

Decades before, those same brick buildings were home, not only to the city's factory sector, but also the Toronto Central Prison. Downtown began to sprawl out, taking over small neighbourhoods inch by inch. The industrial world moved west to Mississauga and Liberty sat, empty, dirty and waiting for someone to take a chance and make it known once again.

Eventually, the area was rediscovered by young creative minds. It was prime real estate, a great place to start a company, launch a startup, all for a steal and so close to the hustle and bustle of the downtown core.

Naturally, city planners and developers caught wind of this idyllic locale and pounced.

Their image of a highrise lifestyle is brought to life and Liberty Village flourished thanks to the innovative minds of those who believe in the community.

Minutes pass and the patrons begin to pack up and filter out, other destinations beckoning them. The lovebirds from earlier leave hand in hand in a slow gait, clearly in no rush to depart.
From a cozy window seat, It's the right place and right time to watch the people of Liberty come and go from their unique hangout.

It's nearing dusk and the snow has not faltered since the morning, coating every surface in Hipsterville with a thin, pristine layer of white.

So, why Liberty? Well, it showed up at the right place and right time.