By Camilla Bains
It's an early winter morning in downtown Mississauga. The sun is just beginning to peak over the hair salon across the street, illuminating the small café in golden light. The sound of soft rock music plays through the speakers, echoing up from the open stairs leading to the basement. The beige walls are lined with thin wooden shelves, each displaying dozens of copies of popular albums, all in vinyl.
Customers entering the Archtop Café on any given morning are greeted by the rich aroma of fresh coffee grounds. Amanda Hushagen stands behind the counter serving freshly brewed coffee with her trademark smile. Port Credit's hidden gem, Archtop Café, has established itself in the GTA as a retro café that boasts thousands of vinyl records. It has also earned the charmed reputation as a destination where strangers become friends.
Port Credit's Blast from the Past
Located on 109 Lakeshore Rd E., Archtop Cafe has made a name for itself in the small community of Port Credit. Taken on Feb. 20, 2020 (Camilla Bains/T•).
Archtop is owned by Kim Prussky and her husband Ron. Kim works in the evenings in the café, while Ron prefers to keep to himself, maintaining the vinyl store in the basement. The couple opened their coffee shop in Port Credit in 2015.
In addition to being a welcoming spot for regular customers, Archtop has become something of a second home to manager Hushagen. With no prior barista or management experience, Hushagen has worked her way up from the bottom. She now runs the café and is the self-proclaimed face of the business.
Hushagen believes the Port Credit community has a lot to do with the cafe's well-known brand.
"You can't do any better than being where we are right now," says Hushagen. "Other areas are lovely in their own right but people come down to Port Credit for a reason. It's a special place."
There's a near surplus of coffee shops on every street corner, yet there's something special about Mississauga's beloved Archtop. It incorporates a love of music into its customer experience. In addition to vinyl albums lining the café walls, the Vinyl Shop located on the lower level of the store, gives customers the chance to travel back in time and browse through hundreds of vinyl LP's. Archtop's musical theme is Classic Rock, complete with its namesake brown Archtop guitar hanging above the wide front window. Archtop has a little something for everyone; from The Beatles to Taylor Swift, the shop contains a collection of artists across all genres.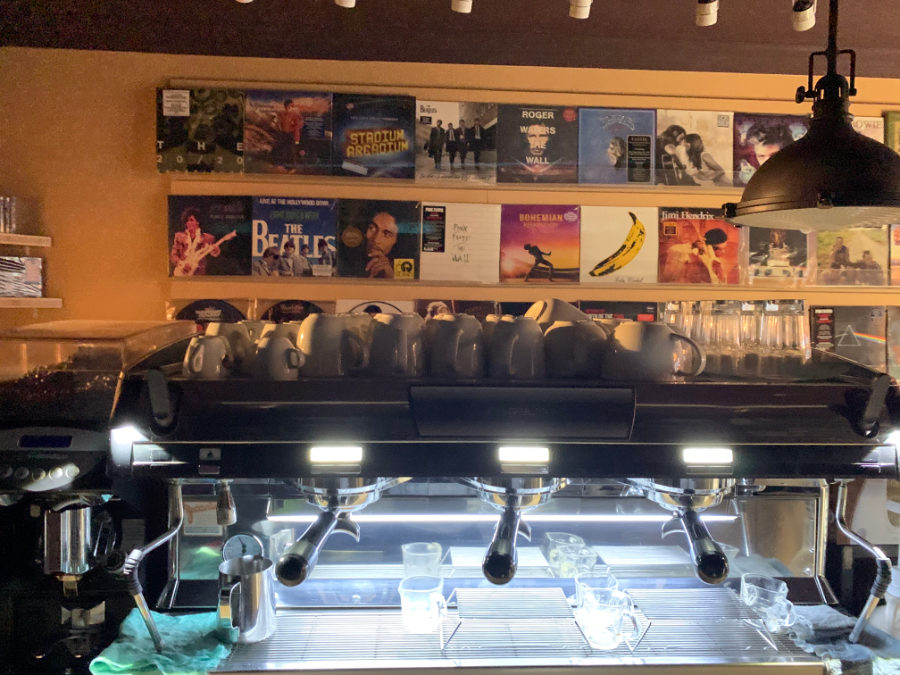 Like any good café, Archtop is passionate about their coffee. All the coffee is fair-trade and freshly roasted every week. The cafe offers signature drip coffees throughout the day, allowing customers to choose between medium, dark, and bold roasts. Keeping with the musical theme, Archtop's signature blend coffees are aptly named Smooth Jazz, Dark Baroque, and, of course, Classic Rock. In addition to a tea menu, Archtop also offers flavoured lattés, such as Psychedelic Macadamia and Soulful Vanilla.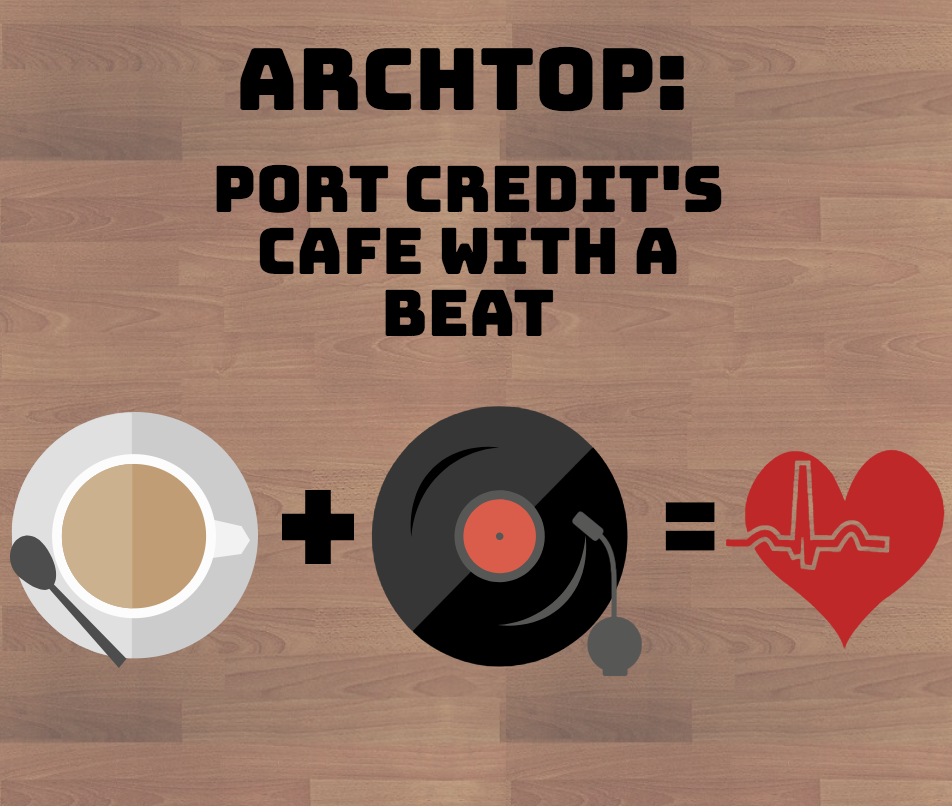 It's a typical busy morning for Hushagen. Her hands are a blur of motion as she pours milk into a line-up of steaming pitchers on the chipped wooden counter. Navigating handing off drinks and maintaining friendly conversation with her customers, she's right at home behind Archtop's espresso bar. The mid-morning rush creates a dull hum of conversation inside the small café, only interrupted by the high-pitched screech of the milk steaming wand. Customers peer over the silver espresso machine to see where their drinks are in the lineup. They watch as Hushagen perfects her latté art. Customers on their way to work anxiously await their to-go orders, while an elderly couple sit opposite one another at one of the cafe's small tables by the window, their hands wrapped around their white porcelain mugs.
For Joanna Koshy, Smooth Jazz is her daily go-to. A fourth-year arts student at the University of Toronto, Archtop started out as nothing more than a first date spot for Koshy, but it quickly became something more.
"There's just something really special about this place. The retro feel with vinyls or just the feeling of belonging here with different but similar people," says Koshy. "I came here for a first date once, but I've just kept coming back myself since. It's got a really warm feel. I can sit here and relax or grab coffee and get some work done. It's comfortable here."
Koshy sits behind her laptop, multi-tasking between three different assignments. Her papers are strewn across the small café table. Two tables behind her, a pair of older men sit across from one another chatting the day away over their Earl Grey teas.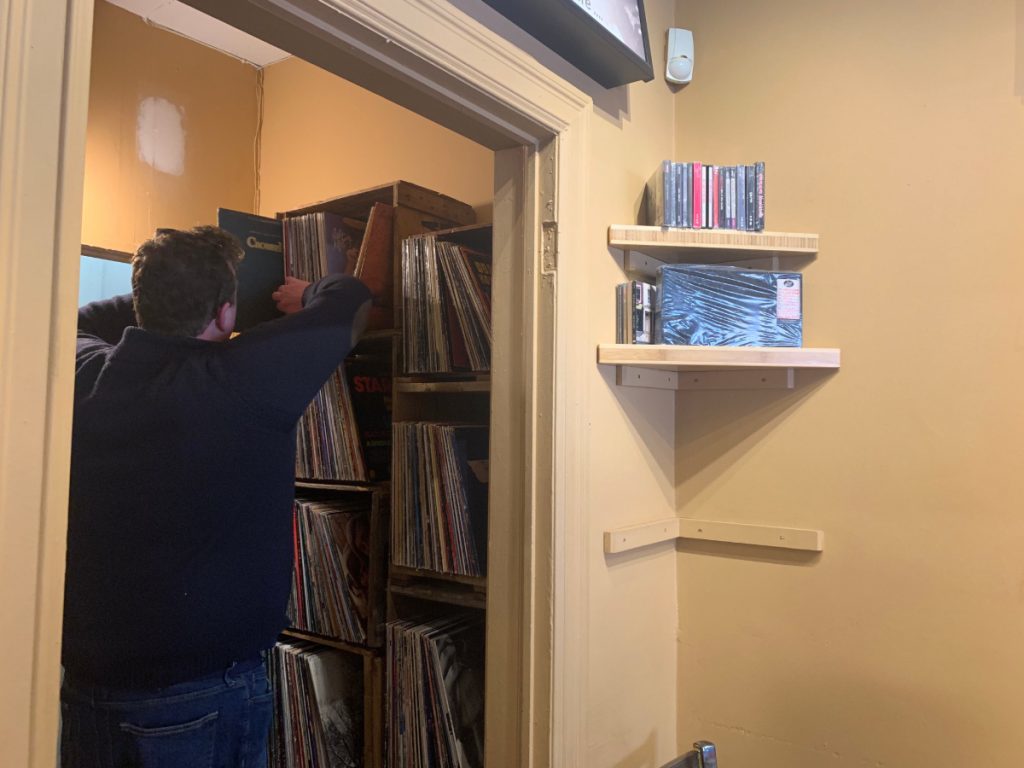 According to Hushagen, there's no real way to nail down the demographic of Archtop. It all depends on the time of day. Despite differences in background, Hushagen has become accustomed to seeing connections take place between customers.
One of Hushagen's favourite parts of working at Archtop is watching friendships blossom from behind the café counter. One such occasion sticks out from the rest. It has made her believe in fate and serendipity.
Last summer, a young man and woman walked in together on a warm, early morning. They were a couple who had travelled back to Canada after setting up a yoga retreat centre in South America. As they were discussing their passions, the woman in line behind them joined their conversation. She had just come back from South America herself. The three of them quickly realized they had a mutual love for spirituality and travel. After discussing their businesses over a cup of Archtop coffee, they exchanged numbers before leaving. They entered Archtop as strangers, but left with a new friend.
Truth is, a good cup of coffee gives everyone a place where they can feel welcome.
"I come in here once in a while for a nice start to the day, honestly," said 32-year-old Harrison Jones, who thinks the records are a cool idea.
"It's a break from the real world almost. It's just like a good pause from reality."