By Bree Duwyn
The smell of nutmeg hangs in the air, mingling with fresh basil and the faint earthy tones of handcrafted soap. One vendor helps a customer count a dozen duck eggs before placing them neatly in a carton.
It's a busy morning at Evergreen's Saturday Farmers Market, and artisans are perched behind booths, their produce and crafts displayed out in front of them, ready for Toronto's largest farmers market to open.
The roar of constant chatter circulates throughout the grand room, but does not drown out the mellifluous sounds of soft rock over the speakers. As customers roam the aisles, they stop to sample artisan dark chocolate or palm ripe vegetables.
"Honey happens to be very good at cleansing the body," says a woman placed at the front entrance, spooning generous gobs of cocoa, turmeric, and ginger honey onto toothpicks.
Fresh loaves of bread sit in wicker baskets, jugs of sweet apple cider chill in a cooler packed with snow. Children are running around the room, eyeing the slices of honeycrisp apples, plucking the fruit from a tray.
"Mommy, can you cut the skin off?" one small boy asks, making his mother laugh.
Brick by brick: What Evergreen represents
It is a blustery Saturday in early March, the aroma of coffee beans wafts from Cafe Belong, a quaint coffee shop in the main alcove of Evergreen Brick Works. Public markets manager, Cameron Dale, takes a seat in the picnic-style chairs, resting both of his hands on a light orange table.
Dale describes Evergreen's philosophy on integrating the concept of urban placemaking as "bringing communities together to make places more than a place."
The market has an abundance of items to purchase, ranging from fresh baked breads and pastries to home-grown vegetables or artisan teas and chocolates. There is a little bit of something for everyone looking to buy locally.
A crucial benefit of farmers markets is the social interaction between the grower and the consumer, where meeting those who farm or create the goods establishes a relationship of mutual respect and community says Gracie James, the program manager. She describes the farmers market as an opportunity to "shake the hand that grows your food."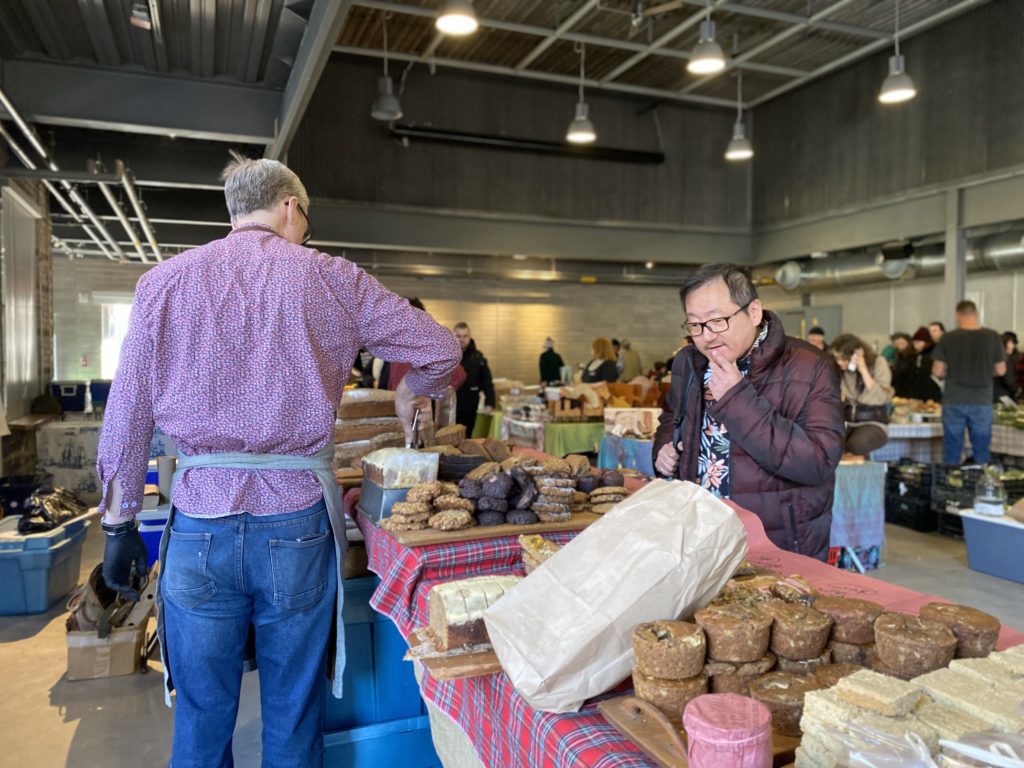 When it comes to the farmers market, James highlights the three groups of people who contribute to the success of the event. Everyone has a part in contributing to programs and events; these groups include the Evergreen staff, the volunteers, and the general public.
Meet the vendors: Growing relationships
Through the experience of a farmers market, vendors not only get to interact with attendees, but also with each other. Some vendors have been attending Evergreen's Farmers Market for a decade, and others are new to the scene by a few weeks.
Newer arrivals to the farmers market include First Fish, a non-profit organization with a mission to provide sustainable employment for Baffin Island communities. Established in the summer of 2018, First Fish entices attendees of the farmers market with bagels topped with fresh fish, and the opportunity to buy Canadian sourced fish in bulk.
Mickayla Labbé, director of marketing and sales, sits in a large winged armchair across from Michel, president of First Fish. Michel readjusts his glasses and clears his throat.
"All the work that is being done up there [Nunavut], we are being able to share it with Toronto, offering something that isn't mass produced," says Mickayla.
"We were first drawn to Evergreen through a friend who helped start up First Fish, he actually had a side business at the market. He would bake fresh bread, and his friend made soup."
"He then gave us the idea to put Arctic Char on bagels and from there, people got really excited about the fish," says Mickayla with a chuckle.
The camaraderie between vendors is an essential aspect of a working community. A woman, who had displayed a variety of hand-crafted knives now begins to clear a place on her own table in order to make room for her friend's essential oils, supporting her business. Other vendors tend to visit other tables to purchase breakfast, have a chat or lend a helping hand.
Edmund Rek of Evelyn's Crackers and Wholegrain Bakery and Dave Smythe of Ontario Cheeses have been vendors at Evergreen for 10 years, their tables set up beside one another.
Smythe not only dabbles in cheese-making but also has a passion for vintage collectables, including typewriters. Smythe began the Ontario Vintage Market at Evergreen Brick Works in 2018 and "accepts all vintage, 25 years or older, authentic pieces."
Rek offers a plentiful variety of bread, muffins, and pastries. Rek recounts that the baking process spans over three days, the first couple dedicated to making dough and the last day to bake fresh for the morning market. Customers have the option to either in bulk to take home or just to sample a newly created treat, like homemade strawberry apple toasted strudels.
The market slowly settles into its last hour, and customers flock to the table, to grab the last loaves of bread and homemade bags of assorted crackers.
Caryl Ayearst, a holistic nutritionist, eagerly grabbed a few bags of crackers and some cookies.
"Coming to the farmers market has become a good habit nutrition wise. Evergreen cares about food and it is important to me to know what's in my food. Our key thing is organic food, as it is more sustainable and biodynamic."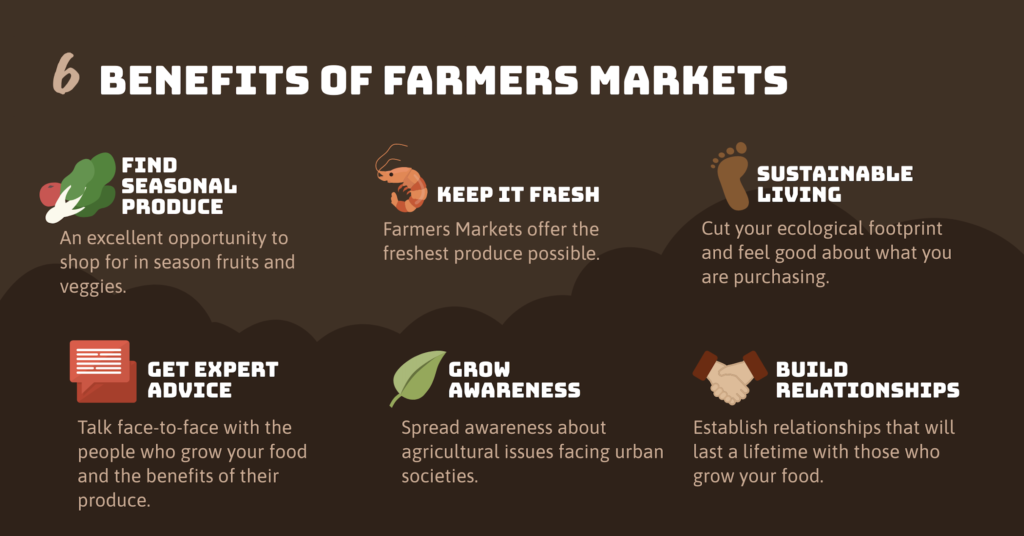 Steadily, the wake of customers dwindles to a few sparse stragglers. The sizzling stovetops used to make dumplings are shut off with the flick of a button. Outside, children can be heard laughing as they climb the bars of the playground, running into the arms of their onlooking parents. The clock strikes one as the market comes to a close. Inside, vendors scramble to pack up their belongings before heading home for another week.