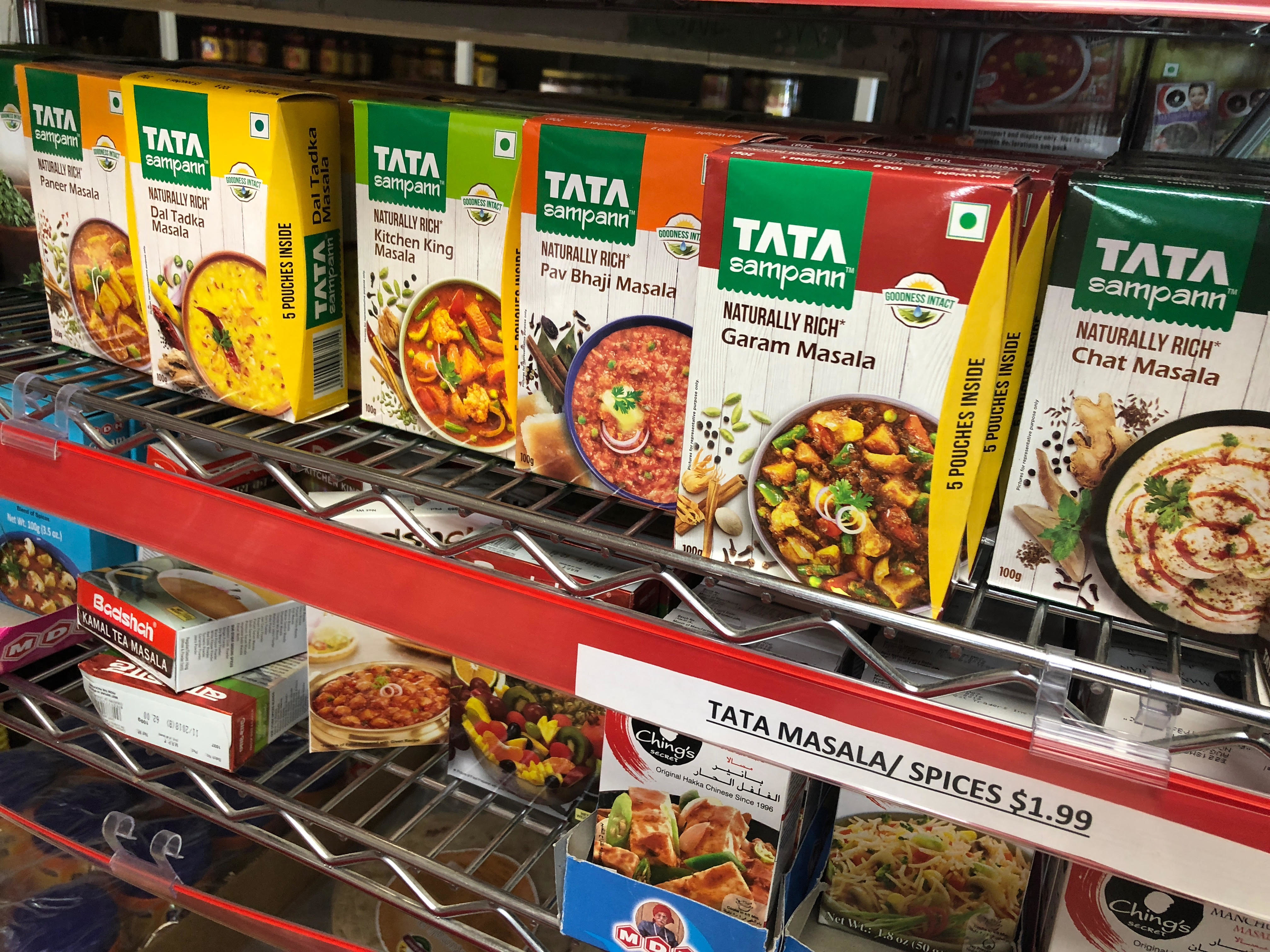 By Sophie Chong
Butter chicken. A mixture of rich, creamy, and buttery tomato sauce with thick pieces of chicken that's been marinated in lemon juice and dahi. A concoction of tangy and velvety tomato goodness, and one of many popular Indian staple dishes that students from Seneca College, as well as locals from the area, seek out at Fine India Grocers to remind them of home.

Butter chicken is also one of the favourite dishes of the store's owner, Nisrin Jariwala. Located in Peanut Plaza at the heart of Don Valley Village, Fine India Grocers sells mainly South Asian food products. Next to a local community centre, and surrounded by apartment buildings harbouring new immigrant families, it's the only store within a four kilometre radius that specifically supplies Indian and Pakistani food products. Nisrin adamantly fills shelves with masalas (spice mixes) for busy students or people working long hours of the day, to use in popular dishes like butter chicken, or to just make a quick meal.

Their packed fridges are stocked with garlic naan, aloo puri, paneer, chutney, and many more Indian staples, and its shelves are packed with jars of preserved side dishes and special-brand pre-made spice packages ready to be added to any meat or vegetable dish.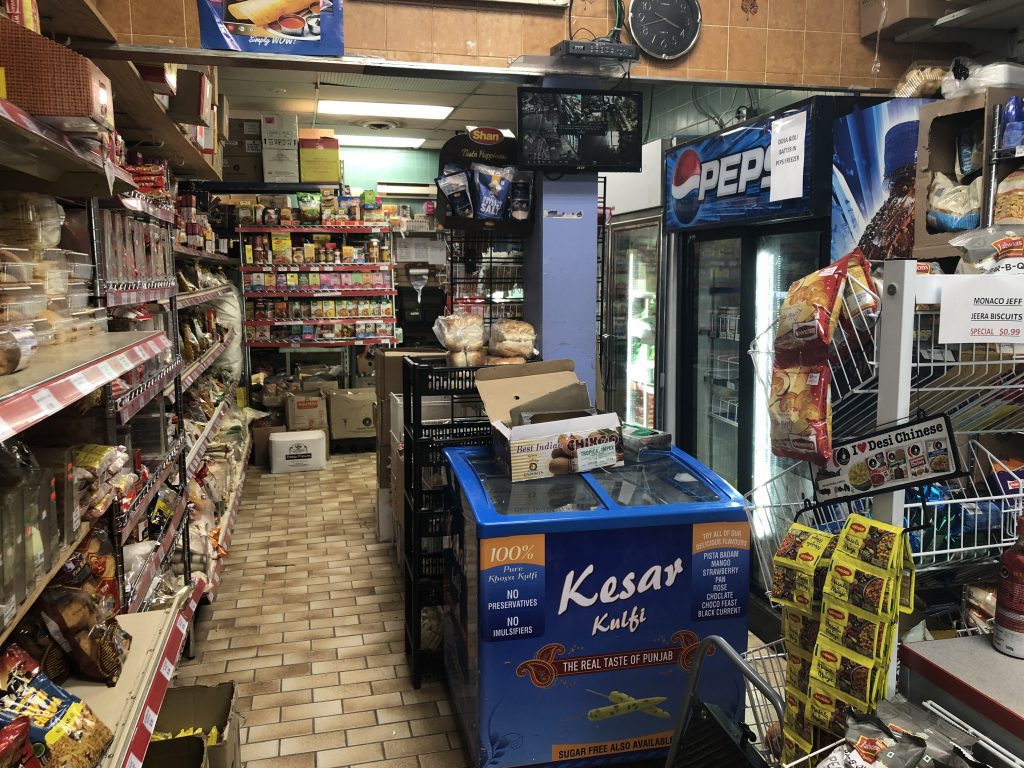 As some of her employees came from different South Asian backgrounds, they tell Nisrin what sort of items will have locals coming into the store. And so she readily has certain items pertaining to religious holidays, or special fasting food items available at her store. For example, she supplied Holi colours, which were for the Holi, a Hindu festival of colours, during the month of March, when the festivities where happening.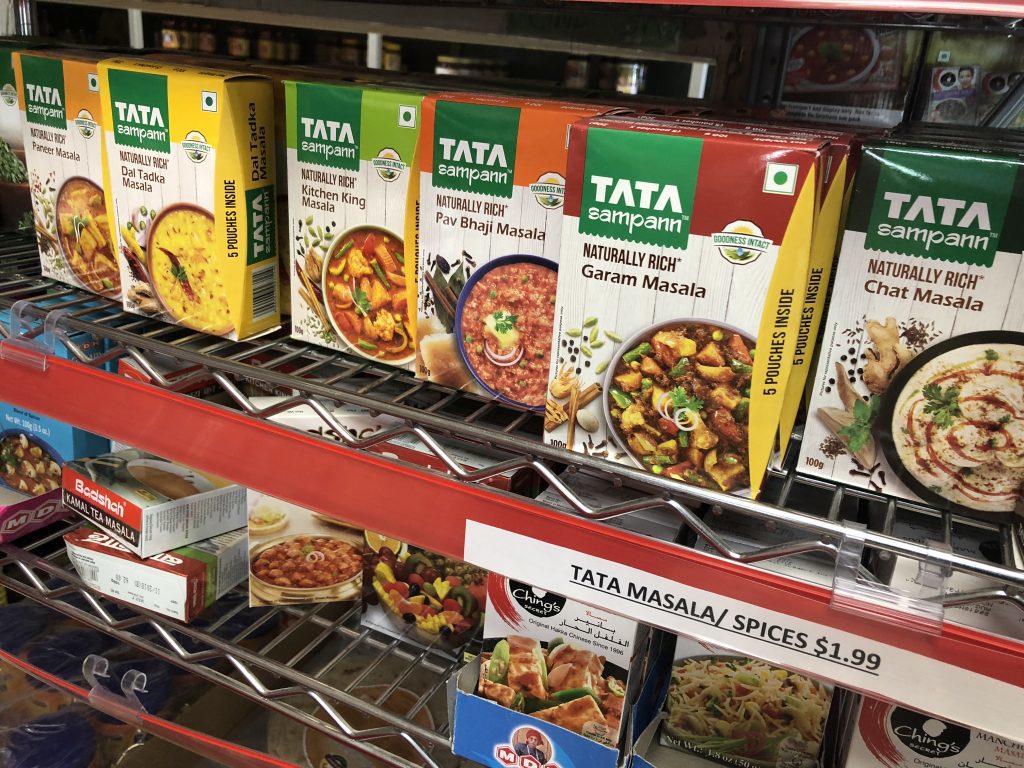 Crunchy, with packaging that boasts strong buttery flavours, and sweet chocolatey chunks , are the rolls of Good Day biscuits Nisrin keeps on a small shelf near the cash register of the store. She sells them because of their immense popularity within in India. She says frankly, "This is nothing more than a Ritz cracker, but because it has that Indian flavour, they've grown up eating that. When they see this, it's like having something from back home." She learned over the years of having her own business that it is the familiarity that drives her business; not only through South Asian foods, but from a familiar face.
Listen to Nisrin describe what Fine India Grocers has to offer
As an immigrant from the United Arab Emirates, Nisrin understood firsthand the difficulty in assimilating into a new culture where language and environment were unfamiliar. At the age of 11, she moved from her home in the United Emirates to Montreal, and was forced to learn French as it was part of the curriculum as a student. Later on when she married her husband, who also co-owns the store, she noticed that because English was not his first language, he found finding a job where he felt comfortable was very challenging. "I felt my husband was not able to connect to the country. And in this way he has found that connection. Suddenly he felt like there's so many people he can talk to and there are more people who ask about him all the time," she says.
Mathura Karunanithy was once new to Canada as well. She remembers being separated from her mother as a child, because she needed to stay behind in her home country to finish a contract at her workplace. As a Senior Research Analyst for the Council of Agencies Serving South Asians, her job is to research employment equity and opportunities for South Asians in Toronto and analyze the benefits and disadvantages of being in Toronto as an immigrant.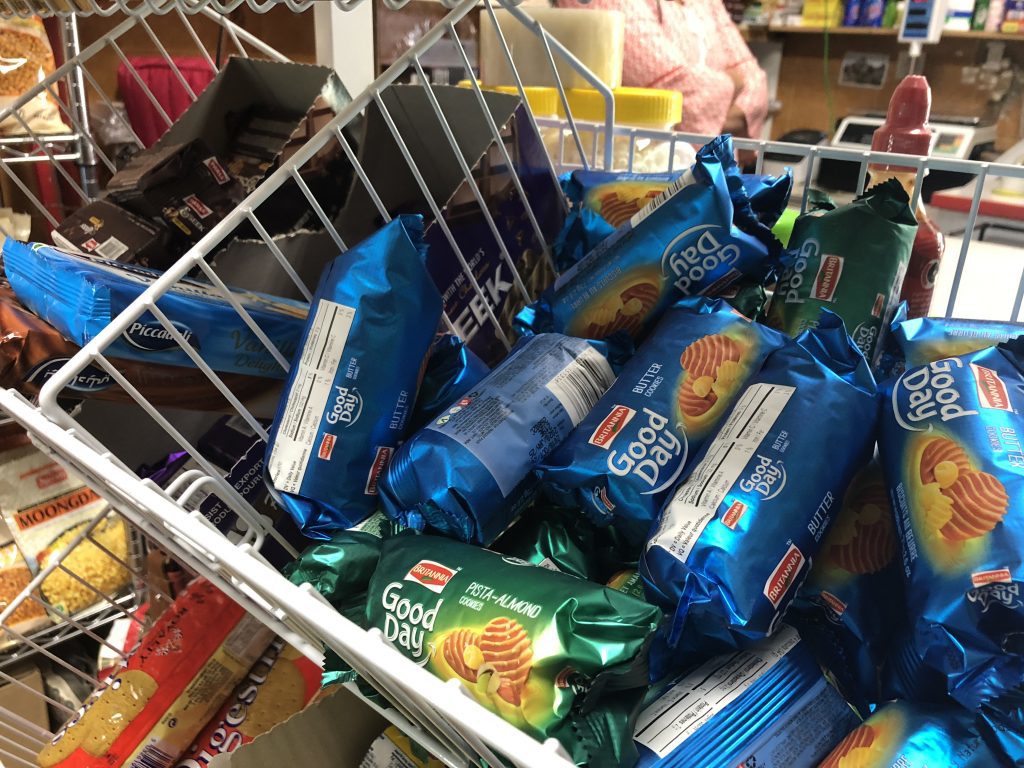 Mathura had grown up around the Don Valley Village area as a high school student, and remembers the first church her family decided to visit was the Tamil Christian Church of Canada. She saw many people from the area who worshipped together, and she appreciated the sense of community within the church. Sharing similarities with locals such as language, religion, or even physically attributes can help alleviate some of the stresses that new immigrants take on in Canada. "By having someone to talk to who kind of looks like you and has had a similar experience with you, you'll feel like you share similar burdens and experiences. And you'll know that at least you have each other," says Mathura.
Nisrin says locals from the area come into the store and greet her husband on a daily basis, and that this simple interaction has helped her see him in better spirits. "People are lonely, I'm not talking about only students, but people who have immigrated here. I get new immigrants who have little or no family here, and so when they come here, to them, it's like something familiar…they say 'I know these brands, I've used them, I understand them'", she says.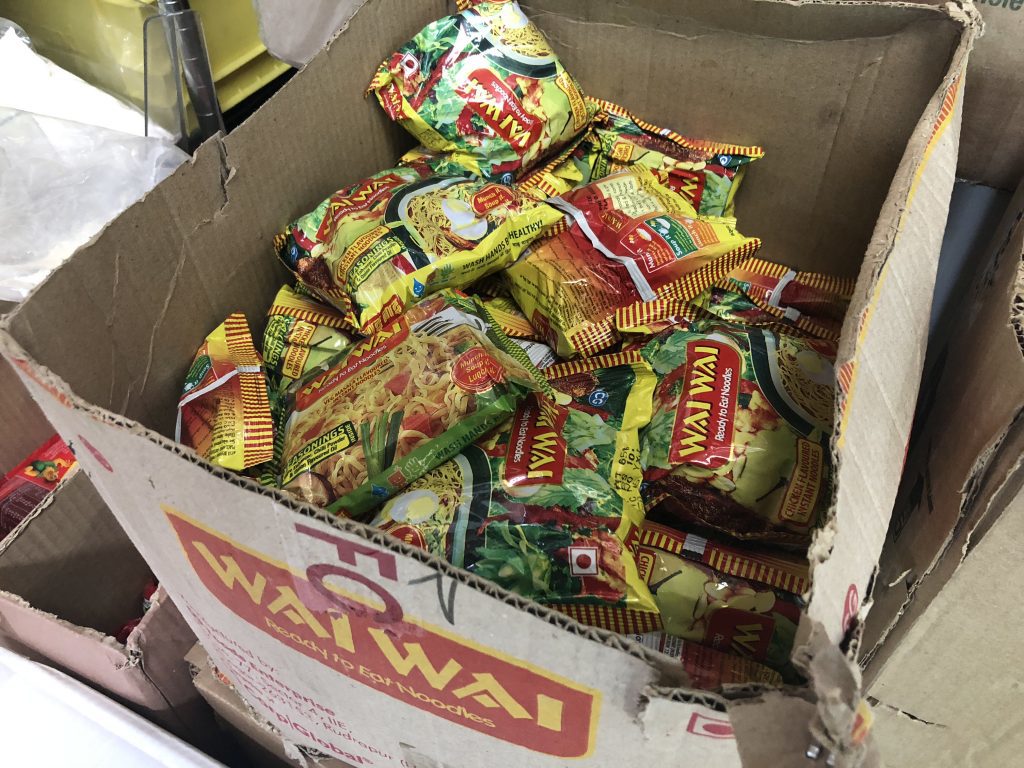 Nisrin says she can remember times when locals would walk into the store just to see the Indian newspapers she has on display, and they would get excited when they saw their language, and had a chance to interact with people from the store. "It takes them out of that depression of being lonely, because it is lonely when you have no family here, when you just rely on friends, and you want to be social. Where we come from, Indian families, you're surrounded by people all the time, there's no time to be alone. Because they're in smaller homes and there's family there all the time, so when they come here it's very lonely. This place kind of brings them together," she says.

Peanut Plaza is a shopping centre that is home to small businesses that sell to a demographic of Chinese, South Asian, and Middle Eastern residents in the Don Valley Village. It also houses a large Chinese supermarket called:
Tone Tai Supermarket
.