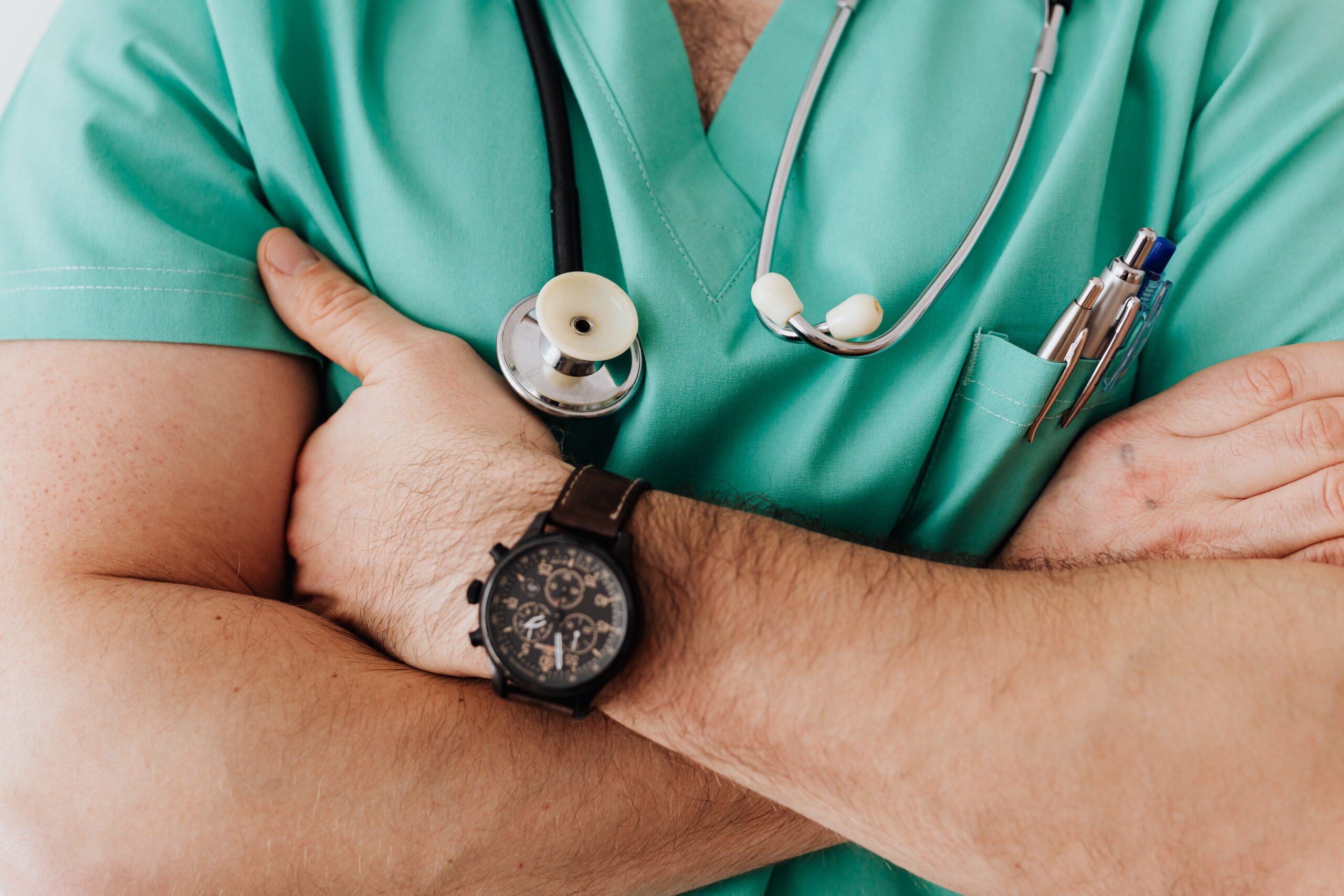 School of Medicine opening in Ontario's Underserved Peel Region
By Martha Gai
Aida Mai Mbow knew she wanted to be a doctor when she was 12 years old, living with her grandmother in Senegal. As she watched her grandmother work in the hospital close to their home, she would see many people from rural villages. They would flood the hospital, lining up and waiting long hours to receive care. Seeing this inspired Mbow, who decided that helping people and saving lives was what she wanted to do for the rest of her life. She grew up in many places. Born in Japan, she also lived for a time in countries including Algeria, Rwanda, Tunisia, Madagascar, and France. Moving across the world, her dreams of medical school combined with a passion for equity, diversity, and inclusion. Her interest in medicine took on a personal angle when her father was diagnosed with diabetes. By the time she reached Canada in 2021, she was on her way to fulfilling her childhood vision. As a pre-med student at Toronto Metropolitan University, she hopes to continue to TMU's brand-new school of medicine after her graduation, and then on to become the physician, she hopes to be.
Toronto Metropolitan University will open the doors to the School of Medicine in Brampton in 2025, Ontario's first new med school in more than 20 years. It will be located in the former Bramalea Civic Centre, and there is great anticipation in the community that its presence will reduce difficulties the growing and diverse population faces with just one full-service hospital in the region. The creation of the new medical school, which is paired up with the William Osler Health System as its primary clinical partner, was unveiled as part of a pledge by the Ontario government to ensure there will be enough doctors to meet future community needs.
Aida'S audio
"TMU's new school of medicine will help to ensure that we have the doctors in place — in Brampton, in Peel Region, and throughout the province — so that Ontarians get the quality care they need, when and where they need it," Premier Doug Ford said in the January 2023 announcement of the school's location.
Gaps in healthcare in the Peel region, northwest of Toronto, which includes Brampton, Mississauga, and Caledon, are well known – from family doctor shortages to long wait times for emergency care, to the infamous "hallway medicine" used to describe overcrowding in hospitals. Exacerbated by the COVID-19 pandemic, local Brampton news outlet The Pointer laid out details of a crisis there spanning two decades in an article published May 30, 2021. It included a chilling statistic of thousands of patients treated on stretchers in hallways in 2017, some for up to 70 hours.
Dr. Kamil Haider, interim executive medical director of academic affairs at TMU's School of Medicine, said the new med school and the partnership with the William Osler healthcare network are being designed to ease the situation in the short and longer term.
"I feel like the medical school will lead to improved access to health care and retention of high-quality family physicians and specialists," said Haider, who has worked as an emergency physician at William Osler, which operates Brampton Civic Hospital, for 20 years. The way he sees it, the school is being designed to fit the community: intentionally inclusive, it will train doctors whose grounding in community-centric care and cultural humility is as important as their medical skills. It also promises an admissions process that integrates and prioritizes equity, diversity, and inclusion, and those future medical students – there will be 80 undergraduate spots the first year — can expect a clinical learning environment that aligns with TMU's values and provides a safe space to learn, grow and apply their skills, he said.
If the school draws in students like Mbow from the Peel region, Haider sees that as an opportunity.
"Having the students trained in the region that they grew up in will certainly allow them to build and develop meaningful connections that they already have and care in the community that will fill the gaps in the healthcare system," he said.
Minimalist Logo for Hospital and Medical Health
by Martha Gai
Served by only one major hospital, the region's population has grown from under a million in 2001 to more than 1.5 million by the end of 2022. It is expected to exceed 1.9 million by 2041. In addition to population growth, Peel's age structure is changing. Like other parts of Ontario, the population is also aging.
Haider has worked in William Osler Hospital for 20 years and says the hospital is there to provide care not just to patients but to families and staff. As they develop the curriculum for the med school, there will be an emphasis on medical students learning how to treat and care for the patient as a person first, and learning how to meet the unique needs of the patient population while being sensitive to the cultural norms and practices that are unique to the Brampton community.
The school of medicine will be built on a five-pillar foundation that is community-centric: primary care; culturally respectful care; innovation and technology to improve quality of care and patient outcomes; inter-professional healthcare networks; and support for the health and well-being of seniors.
Jasmine Pawa, a public health physician and faculty member at the University of Toronto, said many medical schools are challenged with faculty diversity and recruitment. She also believes medical schools like the new one at TMU should strive to cultivate a sense of humility, teaching their young students to know when to listen, when to be assertive, and when to step back, stop listening, and learn.
"It is really important in medical schools to find the balance between building confidence and medical knowledge," she said, " Students will lead teams and have a lot of responsibilities and decision-making in sometimes really stressful situations where people are very sick."
As Mbow contemplates training to be a doctor, she recalls her grandmother's compassion and determination to advance within her community and help others.
"I admire my grandmother because she was a very bright soul and one of the most genuine, intelligent, and empathetic people I knew," Mbow says, smiling as she recalls their time together. She was also determined, never giving up on becoming a nurse even though she was a mother of seven children and had to work hard until she achieved that goal, something that has kept Mbow focused on her career plan despite hearing about hardships people face while pursuing medical school.
"I remember when in my childhood I lived with her, I would sneak to the clinic she worked in since it was close to our house to watch her interact with patients and the staff," Mbow recalls fondly. "She always sent me back home since the clinic was dangerous for a child."
Home is still very much on Mbow's mind these days, as she contemplates a future following her grandmother's footsteps into the medical profession.
"It will be easier to finish premed at TMU and move to TMU School of Medicine than to other schools in Canada," she said, considering her plan to apply to medical school next year. "I am comfortable in this city and wish to finish medicine here."