By Alicia Reid
As Delroy sits straight in his chair in the radio booth, he tests all the equipment; the mixer board, and microphone, to make sure it's operating correctly. He taps his fingers on the iMediaTouch board to check his tracklist for the 3 to 7 p.m. set he hosts every Saturday afternoon at G98.7. Wearing a grey Polo sweater, glasses and having a unique gold tooth cap that shows every time he leans towards the microphone and broadcasts his jingle in a Jamaican accent: " Delroy G on G98.7, the way we groove, reggaematizing your mind, soul and body." He jokes about how the word reggaematizing isn't real but when you're listening to him on-air you will discover new reggae music. He starts the beginning of his set by turning on the mixing board to play reggae artists like Luciano and then switches into Sanchez. "Reggae genre is my favourite genre to play," he says.
Located on 34 Kern Road in the Don Mills area, the station is in a beige building isolated from the road. The station's logo is displayed in front of the building in turquoise and blue with the slogan "The Way We Groove". Flyers of dance parties in the GTA are placed on the coffee table and numerous small-sized radio booths sit next to each other with sound equipment from speakers to headphones.
Jamaican-Canadian radio disc jockey, Delroy Graham has been working with G98.7 radio station for over nine years. He established himself in the entertainment industry as an MC in Jamaica, travelling across the Caribbean to eventually settle in Canada where he showcased his own radio show on Caribbean radio station, G98.7FM. G98.7 has given radio DJs like Graham a taste of the Caribbean in Canada by playing a variety of genres from reggae, dancehall and soca to make newcomers feel at home.
Born in Kingston, Jamaica, Graham knew at the age of nine years old that he wanted to be involved in music after being inspired by his idol, award-winning radio DJ, Don Topping. Before having a career in radio, he hosted live events as an MC with the band Current Affairs. He was asked by the band to MC and share some jokes for their talent shows. "The MC didn't show up so I had the opportunity to host. And from that the rest was history," he said. Touring across the Caribbean, he was with them hosting live shows for six nights a week.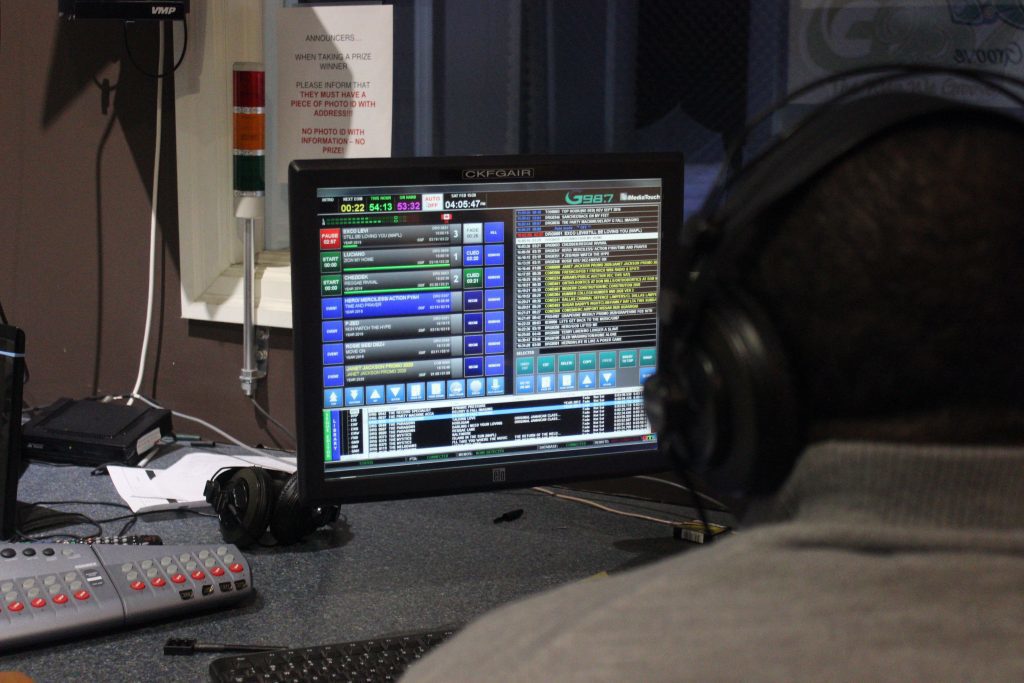 Initially, he was not interested in travelling until Jamaican artists like Jimmy London and Keith Popping were travelling to Canada on tour and asked him to come along as a host. When arriving in Canada, he was already known by others because of the tour. While studying News in Broadcasting at Humber, he struggled to get a job in radio because he had an accent. "Most Canadian radio stations, the major stations will tell you that you have an accent so they wouldn't hire you. No matter what type of degree you have because I've met other friends with the same type of problem," he said.
His first radio DJ experience was at CHRY 105.5 FM located at York University's Student Centre where he recorded his demo, volunteered and helped with answering phone calls. He started working every week with the host, PV Smith, on the show titled Reggae in the City.
He applied for his own show at the station but did not hear a response. "I went to one of the announcers, and I asked her, 'How come I don't have a show and I've been applying for how long?' She said to apply next week because Lisa, the program director is leaving." Apparently, the program director did not like him. As soon as the program director left and there was a new guy replacing her, Graham got his first show, 7 to 10 a.m. Sunday morning, which he described as a dead spot on the radio because some people are sleeping. He set the tone by playing R&B, and reggae. "I have a lot of people that would set their alarms to wake up to me. Sometimes I'd get calls that people are going to church, and they reached at the church door and they're outside listening to me."
Through gaining popularity on CHRY, he then caught the attention of Fitzroy Gordon, the founder of G98.7. Gordon invited Graham as a guest on his show at CHIN Radio, FAN 590. He was also applying to get a new radio station on air at the time and got Graham involved and listed him as a potential announcer.
Gordon was not in charge of the hiring process because that job was for the program director. During the day of orientation, there was no one in attendance to train Graham, so he asked the engineer about how to get on air. The program director wanted to hire another person so Graham was told that he would not be on the show. That didn't stop Graham from doing the show on G98.7 . When the first ratings for the station came out, Graham was listed as the most-listened-to DJ at the station.
G98.7 has been running for over nine years targeting the Caribbean and African community by playing genres like afrobeats, reggae, hip hop, gospel, soca and many more. Gordon died last year at the age of 65. In 2012, he spoke about the reason why he created G98.7 with Canadian Immigrant magazine. "I want to leave a legacy for my people. I want young people to understand that they, too, can achieve, if they try, and try hard enough. I want the black and Caribbean population to have a voice. I want to bring the positive things about the black and Caribbean community to the mainstream."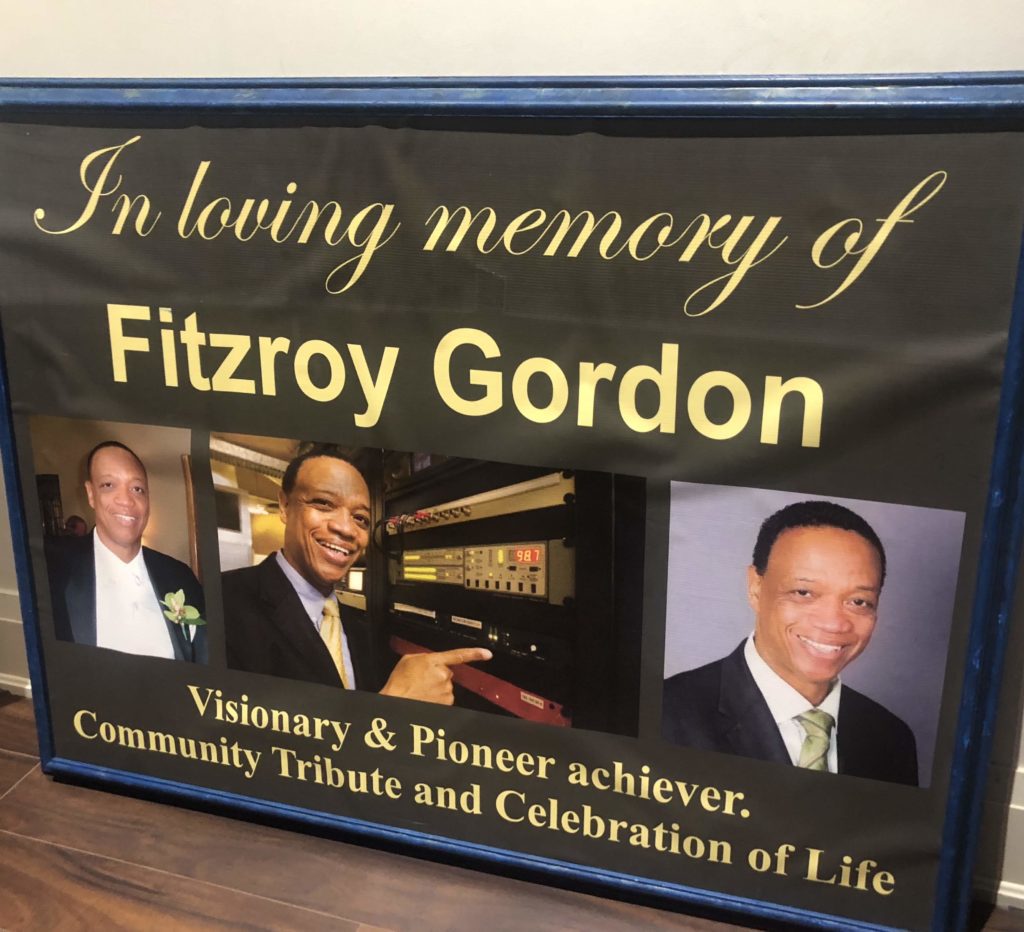 Janice Mullings has been listening to G98.7 for eight years ever since she came to Canada as a Jamaican immigrant. "They played a lot of old-school music. The memories remind me of my father's favourite music that he used to play in his vehicle growing up in Jamaica," she said.
People get attached to radio more than digital streaming competitors like Apple Music and Spotify due to the emotional connection of hearing a voice says radio broadcasting professor Neil Mathur at Humber College. "One thing radio is great at doing is giving you that sense of companionship and emotional connection, to hear the human voice, to hear somebody talk to you about what's happening in your community," he said.
Mark Campbell, a cultural studies professor at University of Toronto Scarborough, says: "The future of radio really lies in recognizing that it can have an impact on a local community on the ground."
Graham shares his appreciation for G98.7 because of its aim to give the Caribbean community a voice in radio. "When I came here to Canada, the only time that I ever felt at home is when I hear music from the Caribbean and hear a voice on radio that sounds from the Caribbean. It makes me feel like I'm at home. That's one of the things that I love about it."