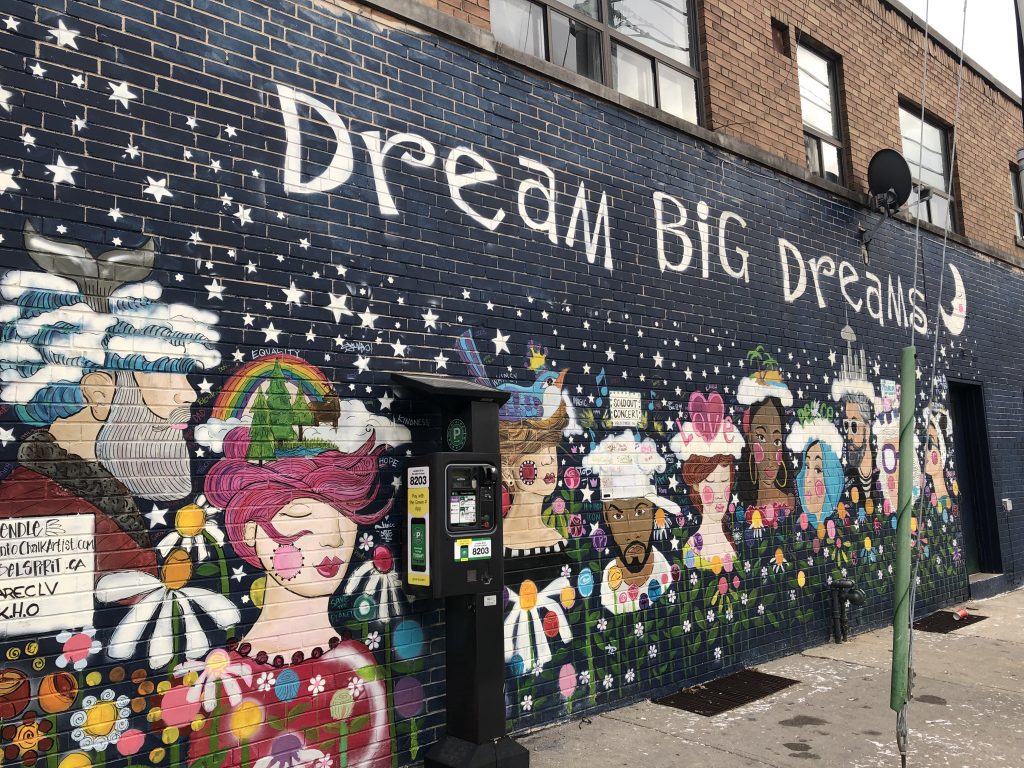 By: Lauren Knowles
On the side wall of an art framing shop where Bloor Street West meets Monkton Avenue, where a pop of bright colour in the midst of a dark and gloomy winter season seems as rare as gold, a kaleidoscope of rainbow hues breathe life into the bleak streets of The Kingsway. On a black wall, a mural reads, "Dream Big Dreams" in a playfully crafted font above ten diverse faces that appear to bloom from a bed of budding white daisies. On top of each head sits a cloud—a clear symbol of a daydreamer. Each dreamer wants something different than the rest. Some yearn for world peace, life in the big city, or equality. Some have more specific aspirations like being an activist, a rapper, a lover or a celebrity. These dreams reflect the hopes and aspirations of the community that surrounds them, and like the faces in the mural, the creator of this masterpiece once had a dream too—he wanted to be an artist.
In November of 2018, 24-year-old Toronto artist EKHO braved the brisk edge of winter air and brought "Dream Big Dreams" to life in a matter of five days. Rebel Spirit, the team of artists and designers that EKHO works with, was approached by framing shop, Images & Frames, to create something on its side wall that could become a photo op in a smart marketing tactic. The wall was already chipping paint and would be repainted regardless, so why not? EKHO worked with Rebel Spirit to put forth a proposal for an all-inclusive piece that would incorporate ideas of different human characters in the city and their dreams with nods to different ethnicities, age ranges, and religious backgrounds. After their mockup was looked over and critiqued by the City of Toronto, the team headed to Curry's Art Store for a major shopping spree. Then, it was time for EKHO to get to work.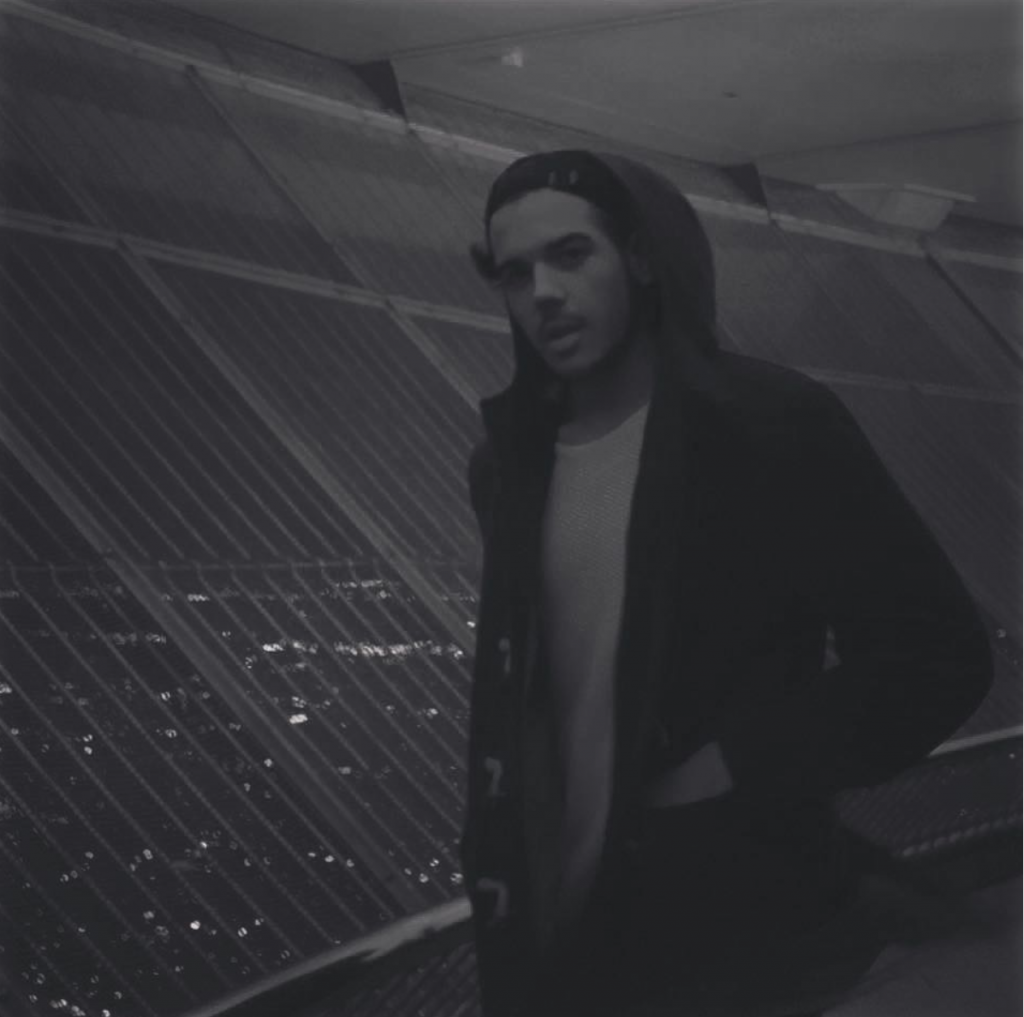 Before EKHO, there was Brady Beaton Martinez—a biracial kid from the Dominican Republic. It is in his blood to be creative. In fact, it seemed practically inevitable. His mother was a Canadian journalist, who at the time of his birth, was writing for a tourism magazine in The Dominican Republic. Art crept its way into the life of this young artist, and made itself at home. Martinez recalls his childhood being filled with artistic influences, and says he has always lived a creative lifestyle. Coloured pencils, art supplies and music filled the space where most other children would play with plastic toys and glue their eyes to a television. A passion for art seemed to run in the family. On top of being a journalist, after moving their family back to Canada, Martinez's mother designed for Hudson's Bay—who also collaborates with him. As he grew older, Martinez began to seek meaning in his art and venture into murals and graffiti. He began to try incorporating inspiring themes into his work, as he did with the 'Dream Big Dreams' mural. As he began to seriously pursue being an artist, he dubbed himself 'EKHO', an acronym pronounced like echo with a dual meaning. First, Every Kid Has Opportunity, and second—Every King Has Obligation. There are some things we dream of doing, and some things we are born to do. For EKHO, art is both.

EKHO's "Dream Big Dreams" mural is located in The Kingsway, a Toronto neighborhood also known as "Kingsway South". The Kingsway is a quaint neighborhood with a near vintage feel and a population of 9,175. The main attractions here are all conveniently located along the Bloor Street West strip, a few steps away from the mural. Amongst the many places to get lost in along Bloor Street West, there are a few places that will undoubtedly catch an artist's eye—but not just the kind of artists who paint. A place like Bake Sale, with its intricate treats and hand crafted array of delectable deserts that range from macaroons to gingerbread, will get the creative minds of any pastry chef running. After all, food is art.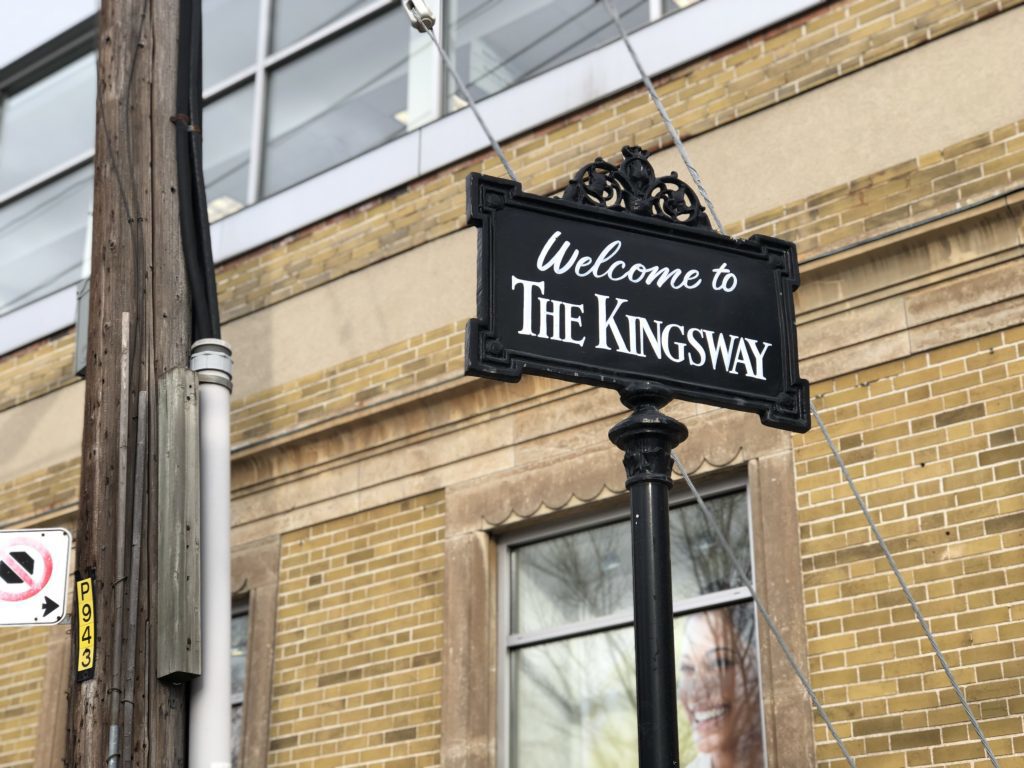 A ten-minute stroll from away from the "Dream Big Dreams" mural where inspiration blossoms like flowers from bright green roots, lies All Fired Up. This ceramic studio is nestled just steps away from the whooshing of cars and chatter of locals on The Kingsway's bustling main strip on Bloor Street West. The store name is playfully displayed inside a palette-shaped sign, with yellow, purple, orange, pink and green paint splatters beneath. Inside, the store exudes the energy of a creative space and the fuming scent of paint and clay being fired to perfection in a great silver kiln. The bright purple walls at one side are lined with shelves of lifeless white ceramic shapes waiting to be stroked by a brush. The back wall is painted a pineapple shade of yellow, radiating positive energy as the first thing eager artists will notice upon entry. The store has an open concept and is filled with inspiration from tons of completed works on display waiting to be picked up. Perhaps even more so than that, it is also ready and welcoming to young artists.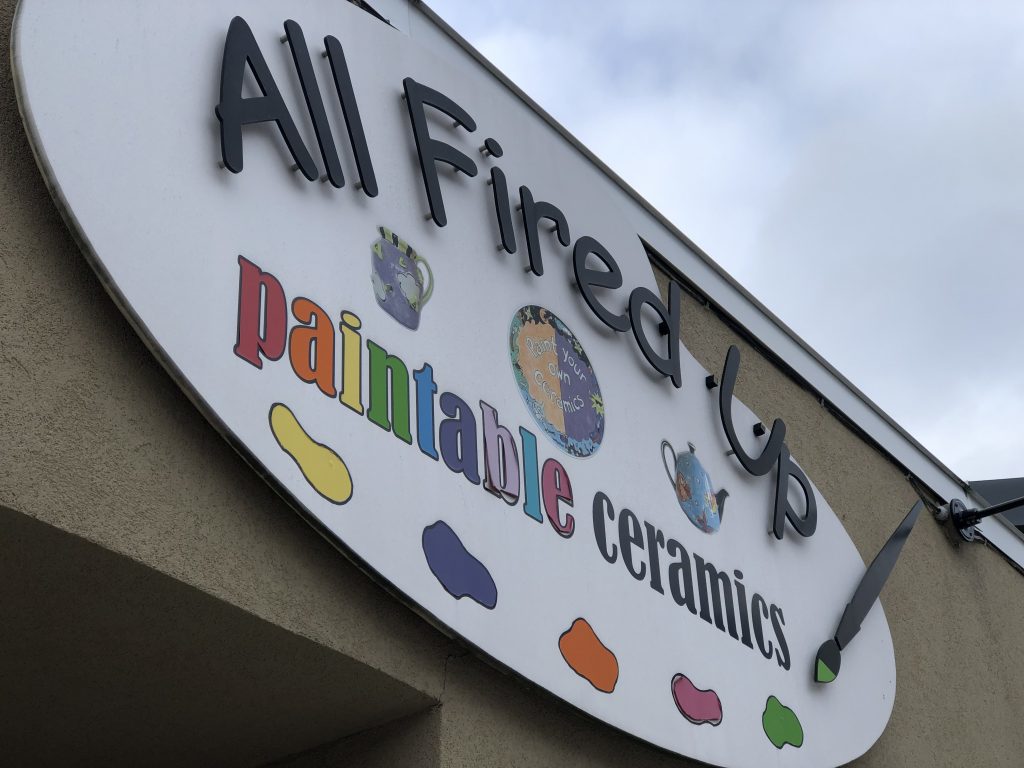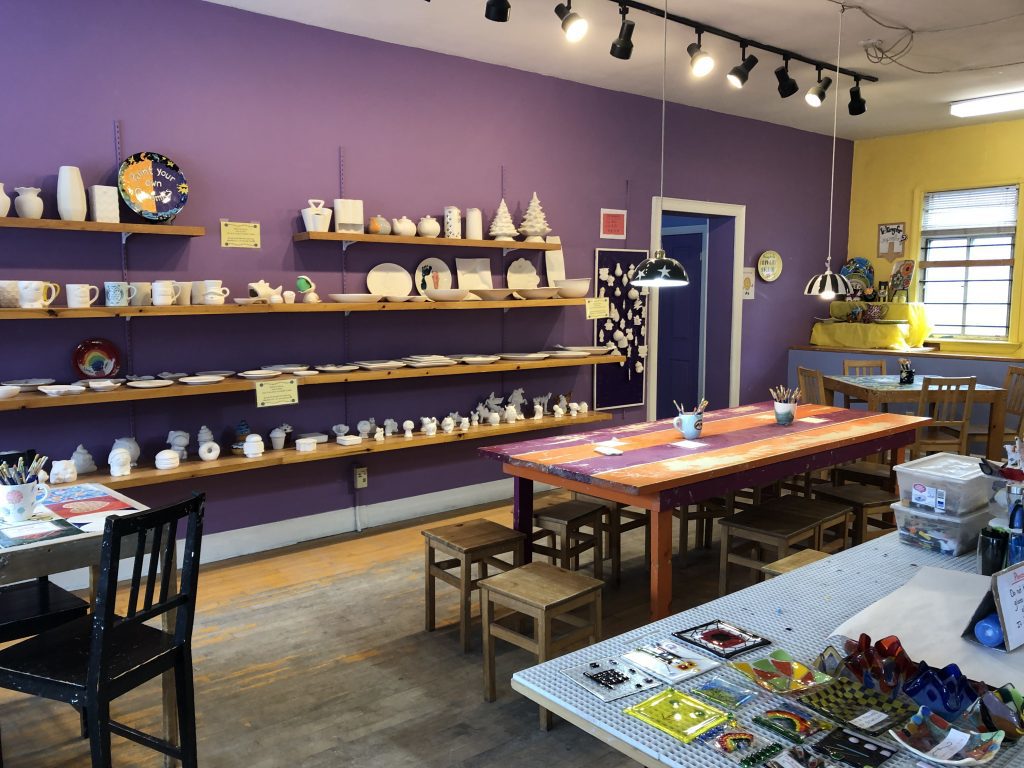 The Kingsway is an inclusive neighbourhood for local artists, and these creative hubs have provided an outlet for the inspired youth of the community to exercise their wandering minds. Pursuing art and dreaming big dreams is not a lost cause, and this neighbourhood gives proof to that—and so does EKHO. On the notion of the starving artist trope, EKHO says, "It's definitely something that is true. It is tough when you're doing work that you have a passion for but then again it's sometimes hard to express that passion to someone else that's trying to buy it." But this doesn't make it impossible.
When he isn't painting murals or doing chalk art around the city, EKHO brings his artistic talents to the music realm as a producer with his beats on SoundCloud—but his first love has always been painting. According to him, Images & Frames is also looking to fill the adjacent wall to the mural with more of his inspiring artwork this year.

"The hardest part about being an artist is that there is no mark of success. If you look at the great artists that have come before us like Van Gogh, he has some of the most expensive art you could buy in a gallery. However, during his lifetime, he didn't sell a single painting. So, it's a tough thing to explain to people. It's a weird paradox. It's a great career path. It's one that is very challenging, but it's also very rewarding." Despite it all, like the message hidden within EKHO's own name—Every Kid Has Opportunity, so why not dream big?

---
---
---