Robert Chin, owner of Excalibur Comics in Etobicoke, Ont. (BlogTO/Joseph) 2008.
By Ekram Labas
To the right of the Kingsway Theatre lies a narrow door painted teal with the words "Excalibur Comics" written above the Batman logo. This cozy store – which sits on the second floor of the theatre – is one of the only authentic comic shops left in the West End of Toronto. After going up a narrow flight of stairs, you will enter comic galore. Piles on piles, shelves on shelves, and boxes on boxes of comic books.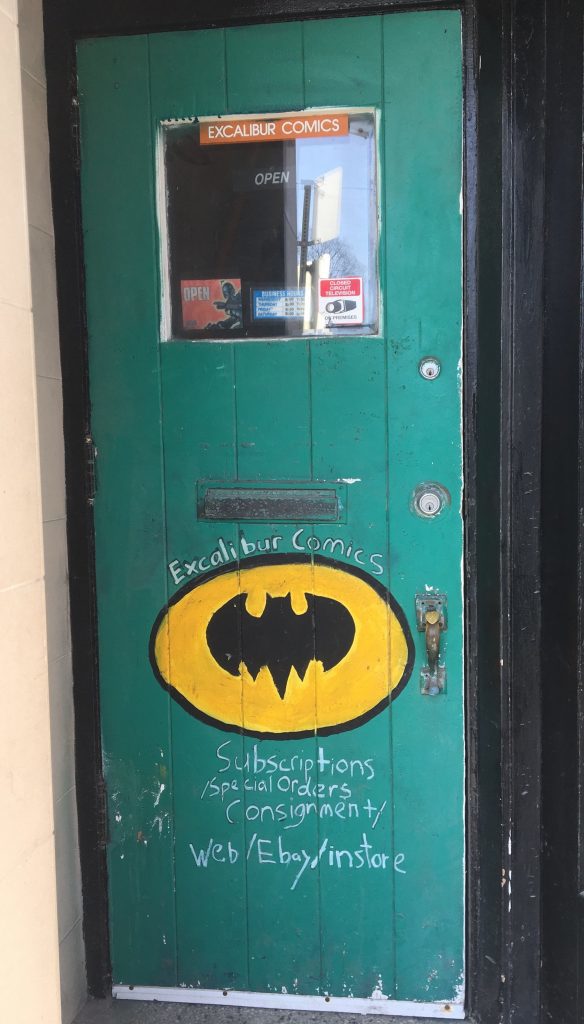 For over 30 years, Excalibur Comics has been a focal spot in the Kingsway neighbourhood and its community. Due to its retro atmosphere, Excalibur Comics gives its customers an old-school experience when they shop for vintage collectables such as sports cards, comics, old toys and rare coins. First opened in 1987, Excalibur Comics is located on the second floor of 3030 Bloor St W. When the popularity of comic books decreased dramatically in the late 90s, many comic shops in the city started to close down. But Excalibur pushed through the tough times and started selling game cards such as Pokémon and Yu-Gi-Oh, which had a large demand at the time. Excalibur buys and sells rare collectables, with a consignment fee of 25%. Some products such as hockey cards from the 1930s are still listed for up to $2500. You can find it all at Excalibur, from rare Marvel exclusives to dusty old erotica magazines.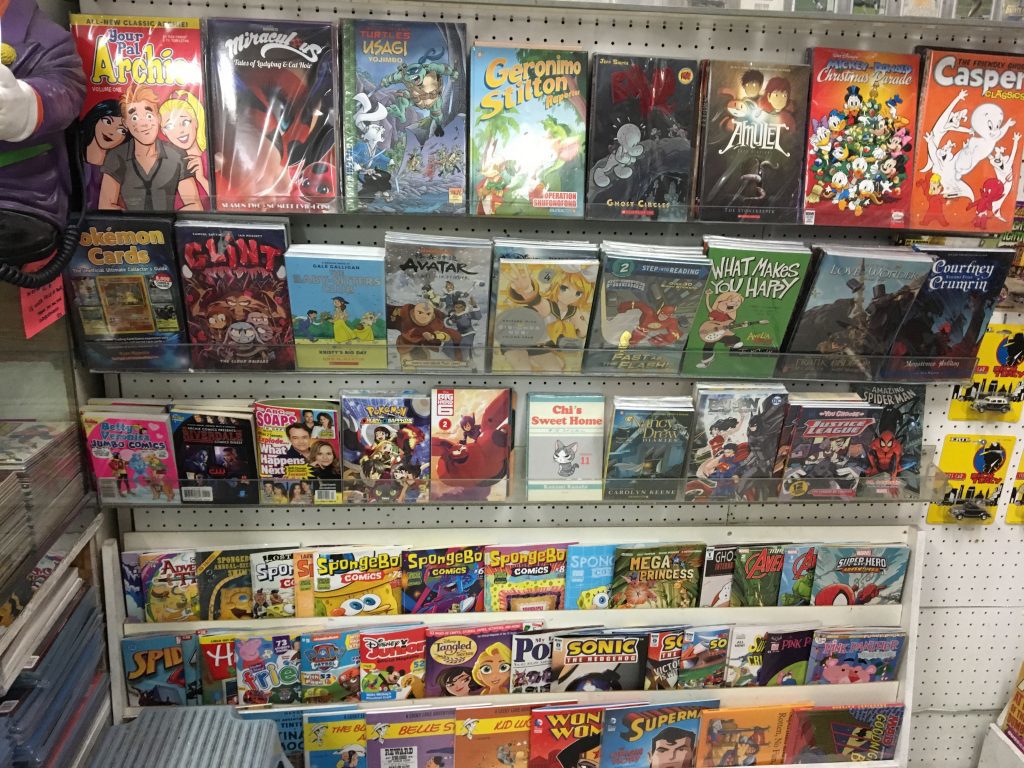 It's December 1992 in Etobicoke, and the holiday spirit is alive and thriving. With children being off of school for the Christmas break, there is an important announcement which instantly turns into the kids' talk of the town. Every local radio station and TV channel is talking about DC Comics' latest release: "The Death of Superman." Robert Chin, owner of Excalibur Comics, is pleasantly surprised by the news. "I better order some of those," he thinks to himself. And so, he does: 200 copies to be exact. "This usually lasts us two months, so we should be fine," he assures one of his employees. The next morning, the 200 copies sold out a couple hours after the store opened. DC's massive announcement, the holiday shopping craze, as well as the local kids being on a break from school caused a chaotic and busy day at Excalibur, which Robert was not expecting.
Fast forward six years later. It's September 1998. Every last child in the Kingsway neighbourhood is getting ready to go back to school with not much anticipation. Just when they needed more excitement at the end of their summer vacation, the huge Japanese franchise known as Pokémon announces it's finally coming to North America. "What the heck is a Pokémon?" Robert asks himself when he hears this news. "Comics are my thing. I'm not familiar with any of these new gaming cards that the kids are getting into nowadays," he tells his employees as they discuss whether or not they should order some Pokémon trading cards for Excalibur. They decided to order a box to test the waters and see how well they would sell. The next morning when Robert arrived to open the store, he was greeted with a line up that took up almost half a block. "Oh no. I didn't order enough cards," he thinks to himself.
Robert Chin, the owner of Excalibur Comics, moved to Etobicoke from Trinidad when he was ten-years-old. According to many regular customers, he is extremely kind and welcoming, and he truly values building a relationship between him and his customers. He means a lot to the "comic-geek" community of the West End. "Back in the 80's, only children and teens liked and bought comics. But now, most of my customers are between 30 and 40 years old," says Robert. "I've watched a lot of my customers grow up through the years. Most of the guys who shop here have been coming since they were little."
At the Excalibur Comics shop, seven-year-old Keith and his father look through a wide selection of vintage comics and collectibles. Robert Chin, the owner of the store, welcomes them as he sorts through a pile of old novels and places them in alphabetical order by the authors' names. Local radio station 104.5 CHUM-FM plays softly on the store's speaker system: 'Lovely Day' by Bill Withers comes on. A Toronto Blue Jays toque sits on Keith's head under his shiny blond hair, and his oversized black windbreaker makes him look even smaller than he already is. His dad had just picked him up from hockey practice at the Albion Arena, about a 20 minute drive north from Excalibur Comics. "I used to come here all the time when I was little," says Keith's father, who preferred not sharing his name. "We're just having a father-son evening today, so I decided to bring him here." Keith timidly stood by his dad's side as he looked up at the variety of comics, books and magazines that Excalibur has to offer. "Comics have become such a niche and old-school sub-culture among teens and young adults nowadays, which is so weird and different from when I was growing up," continued Keith's dad. "I really want to show my son what was considered cool when I was his age. Like, I didn't have Fortnite!" he laughed.
As minutes go by, Keith starts to feel more comfortable navigating through the store without being glued to his father. "That's like in the show 'Riverdale' on Netflix," he proudly says as he recognizes the characters from the Archie comic books. "Why doesn't that doesn't look like the Spider-Man from 'Into the Spider-Verse'?" he asks his dad. Keith didn't leave Excalibur that day without making his first ever comic purchase. He got an Iron Man comic and a colouring book of The Incredible Hulk – with the help of his father, of course.