By Negin Khodayari
It's like a scene out of a post-apocalyptic movie. Plazas that are normally packed with cars and swarms of people, are deserted. Schools are vacant, with no students in sight. Streets are empty, but for the odd car, and the only place you need to be, is at home.
Driving past the Iranian Plaza at Yonge Street and Steeles Avenue, Soroush Khosravi notices neon "open" signs flashing late into the night. Just a couple weeks away from the Persian new year, this place should have been packed, with echoes of music and laughter floating through the neighbouring streets. Instead: silence.
"(They're) open later than usual. Probably because they want to compensate for the lack of sales," says the former Toronto Farsi School volunteer. Toronto has since declared a state of emergency, but most stores at the plaza remain open as they qualify as essential businesses.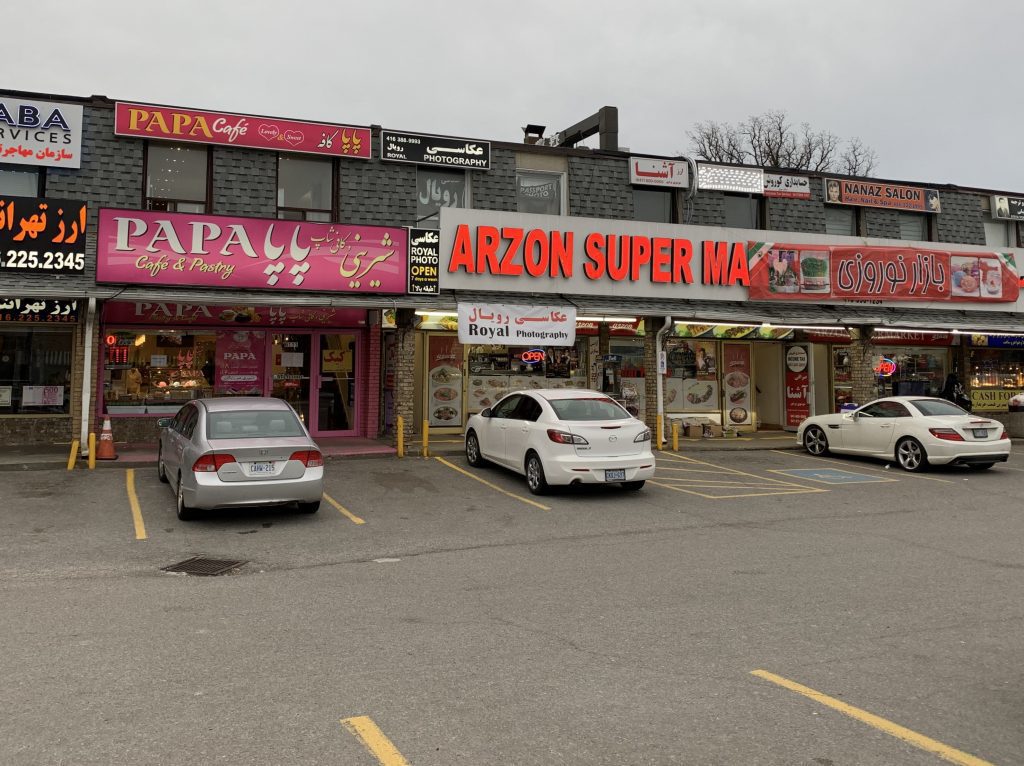 Since the COVID-19 pandemic, communities all across the world have been affected, some worse than others. Iran was among the countries hardest hit. The news has sent shock waves through Iranian communities around the world, just like in Thornhill. According to the 2016 census, the Iranian population in the Greater Toronto Area sits at 97,110 and North York, Thornhill and Richmond Hill have the most Iranian attractions in the GTA.
Toronto Farsi School, a non-profit organization that operates on weekends at Thornhill Secondary School, aims to perpetuate Persian heritage by providing a full Farsi curriculum to Iranian-Canadian youth. The school was among the first places to shut down following the outbreak, back in late February. Mastaneh Rezaei, the director of the school, says the main concern is protecting students and staff members.
"We plan to reopen next week," Rezaei says over the phone on Feb. 29, the first week classes were cancelled. Several weeks later, the school remains closed, along with every other school, college and university in Ontario.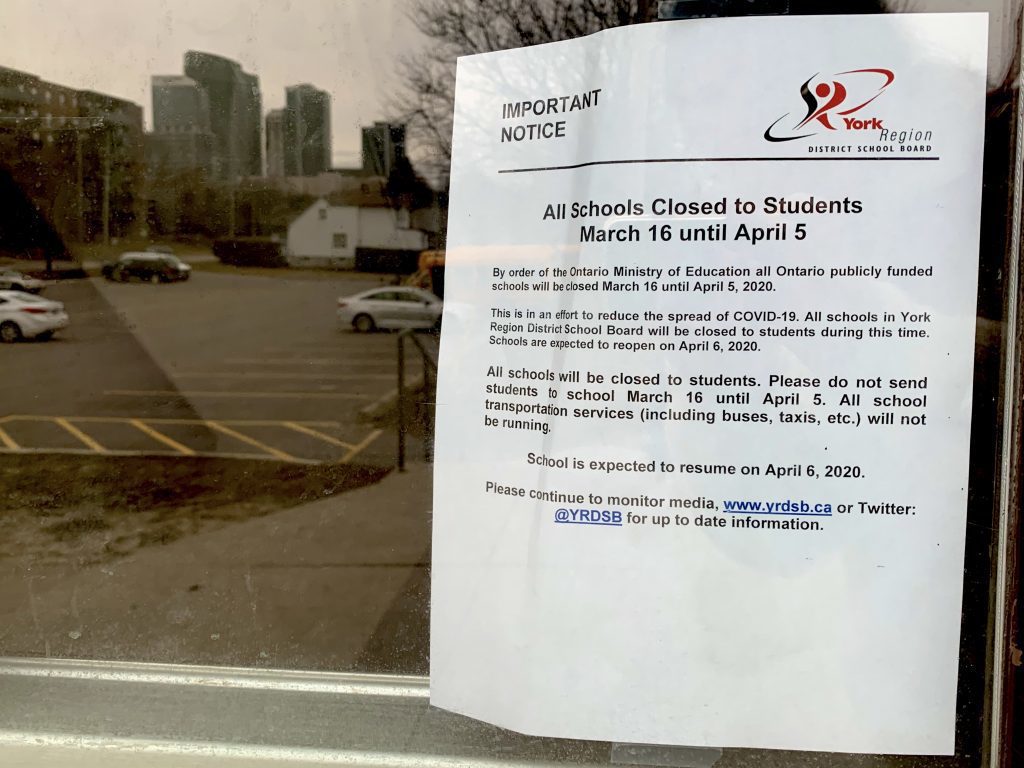 Toronto Farsi School attracts hundreds of Iranians every week, but even more so in March, when it holds a series of performances — except this year– in celebration of Nowruz, the Persian new year.
Every March, students prepare performances featuring brightly coloured costumes, and volunteers greet guests at the doors and guide them to their seats.
Most of these volunteers are high school students filling the 40 hours of community service required to graduate. In the weeks when the school is open before the pandemic, the volunteers usually walk to nearby food places during their breaks, which is the most memorable part of their experience as Khosravi recalls.
"We'd get a bunch of junk food and sit around in a circle and just eat and laugh with each other," he remembers gazing off in the distance. With a smile on his face, he tilts his head back, trying to contain his laughter. "We always had a great time," he says.
Those nearby food places, like the Iranian Plaza, are now being avoided. A representative at Arzon Supermarket, located in the plaza, says he understands why people are scared. "It makes sense, people want to protect themselves. This is usually the busiest time of the year for us with Nowruz coming up," he says over the phone a couple weeks before the Persian new year.
"It's sad, but people are trying to be positive. Unfortunately that country is no stranger to pain and distress. This too shall pass," he says in Farsi, over the phone, his voice growing quieter as he reflects on the situation.
Tirgan, an organization that promotes the preservation of Iranian culture and traditions, also had it's Nowruz plans unpended. One of its biggest events of the year is a Nowruz festival featuring a series of renowned Iranian artists performing in North York venues, over the course of several days.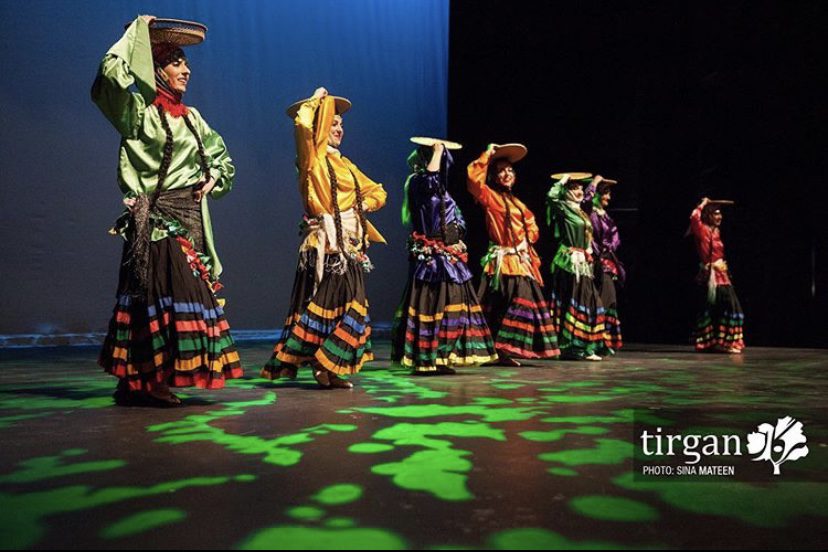 Earlier in March, Tirgan announced it will convert all performances into a televised production. "We hope that these decisions will not only help prevent the spread of the coronavirus, but will also bring the Iranian-Canadian and the global Iranian communities together, while promoting Iranian art and culture. Looking forward to better days." Tirgan said in an online statement.
A Tirgan spokesperson said in an Instagram message that this year's eventful winter, with all the pain and suffering it brought, is mercifully coming to an end. "We hope all Iranians can once again feel the joy of celebrating spring with full hearts, as their ancestors did."
In Iran, this winter was tougher than most, in part due to the COVID-19 pandemic, but also because of the downing of Flight 752 in early January with 176 victims, and the nationwide protests in November 2019 that left over 1500 people dead. The Tirgan spokesperson ended the statement by remembering the ones we lost in the year that passed.
"As we welcome Nowruz with family and friends, our hearts are with those most affected by the devastating events of this year. Our promise to them is to stand by them through their struggle for peace and justice," the post said.
Within the Iranian-Canadian community here in Thornhill and around the GTA, families are shunning their regular Nowruz gatherings. The holiday involves several public festivities over the course of two weeks, all of which have been cancelled as an attempt to prevent the spread of COVID-19.
Every year, on the last Tuesday night before the vernal equinox, Persians usually celebrate with a fire festival called "Chaharshanbe Suri." Most years, large outdoor event centres, such as Richmond Green and Mel Lastman Square are home to the gathering of hundreds of Iranians celebrating with loud music, dancing, bonfires and lots of food. But this year with these events cancelled, most people celebrated with their families in their backyards, to keep the tradition alive while maintaining social distance.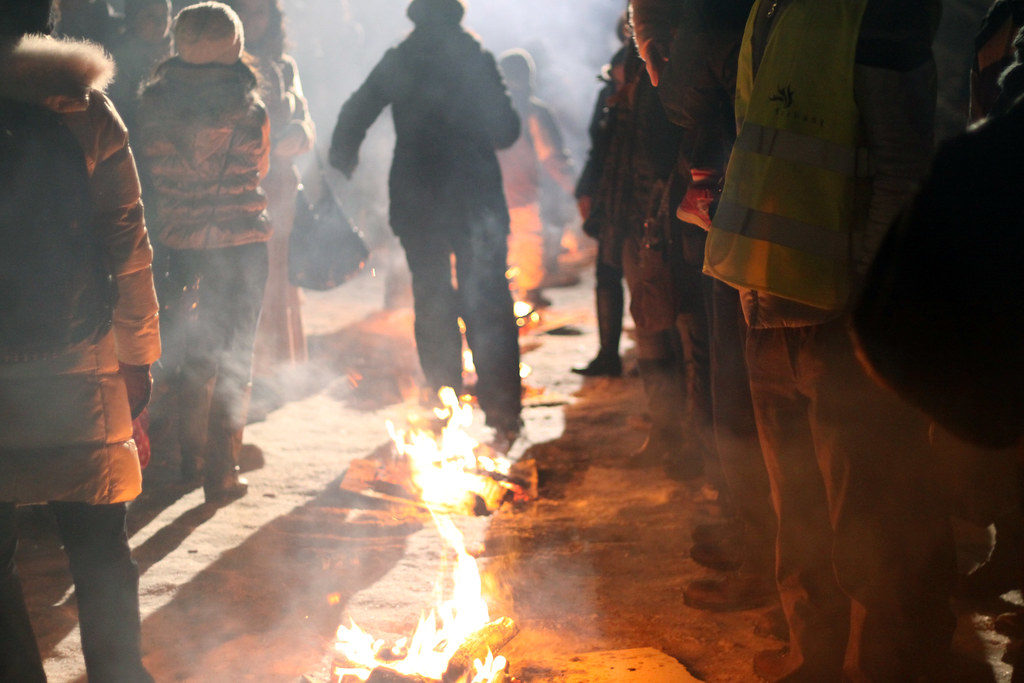 Elly Roustaei, who left Iran over 30 years ago, says she will never stop celebrating these historic holidays, regardless of how difficult times may be. "It's hard to want to celebrate with everything going on. This year no one is really in the mood to celebrate, but we will still do what we can," she says.
"We continue to remain hopeful and spirited. It's hard and the reality is devastating. Every time I remember all that's happened, I get a pit in my stomach and my heart breaks. But that should be more of a reason to remember our roots and to not give up," she says, her voice shaking as though she is fighting back tears.
She pauses, clears her throat and continues with a touch of pride in her voice, "This isn't easy, none of this has been easy. Some people have lost everything, but we have continued trying to celebrate to show our strength. To show our power."