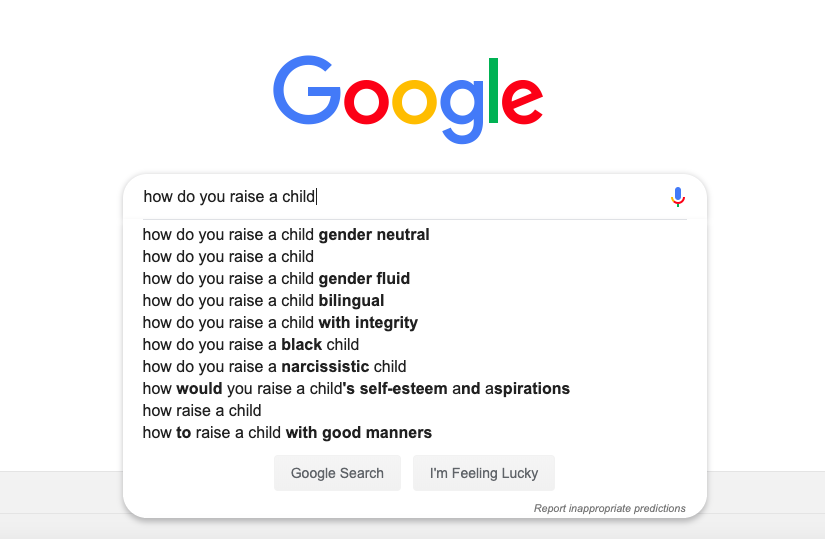 By Nicole Colozza
Toronto Public Library's Thorncliffe branch offers more than an escape from the elements on a stormy, hot or wintry day. The neon sign standing tall and proud outside reads "Welcome" in curvy red letters, beckoning readers of all ages.
Just past the front desk is a wooden door labelled, "Quiet Study Room." Behind it sits a bright-eyed man with a contagious laugh who embodies that message of welcome. Charles Zhu is the School Council Chair of the Fraser Mustard Early Learning Academy in Thorncliffe Park, as well as the founder of his own grassroots Thorncliffe Park parenting group.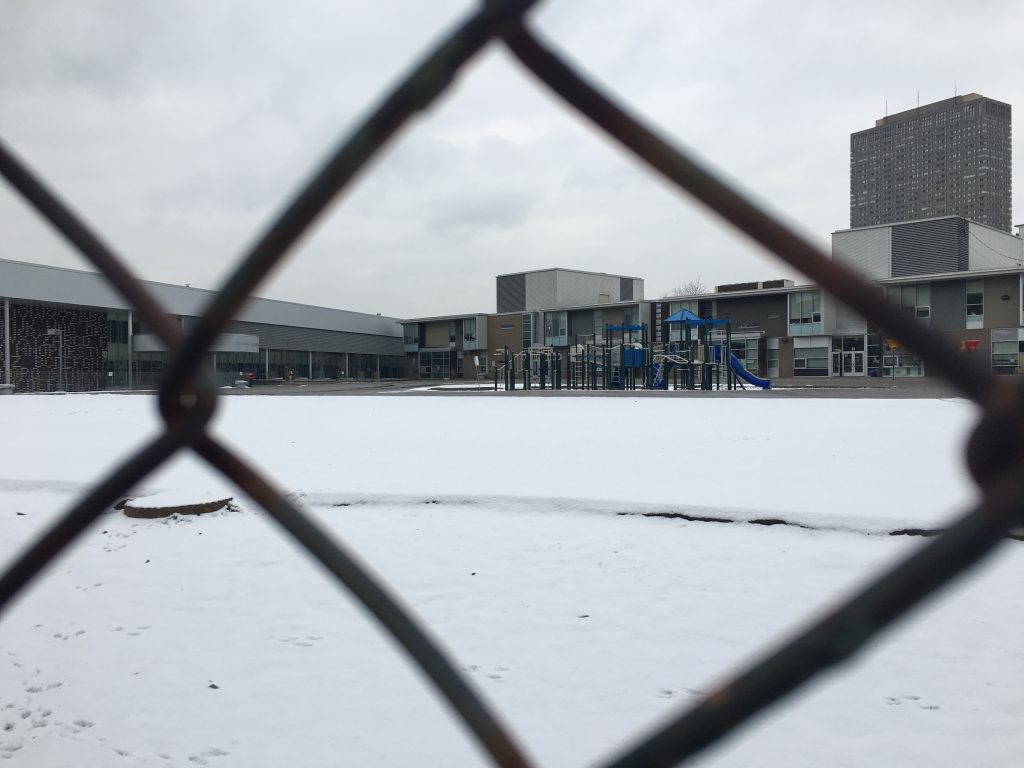 As the father and stay-at-home caregiver to a four-year-old, Charles found there were few opportunities to talk and share information with other parents in the community. A couple of years ago, when his daughter was two, Charles discovered that the neighbourhood's Early Learning Centre offered a number of programs for parents and children. The problem was that most of the groups were for mothers. "I said 'What about me?'" Charles recalls. "People like me are not very common these days," he says—meaning, stay-at-home dads. "We are minorities, you know; we cannot go to the breastfeeding program." He laughs boisterously at this, perhaps imagining himself walking into a breastfeeding class, and fixes his glasses. One program called "Me and My Dad" is available on Saturdays, but Charles says that attendance is often low.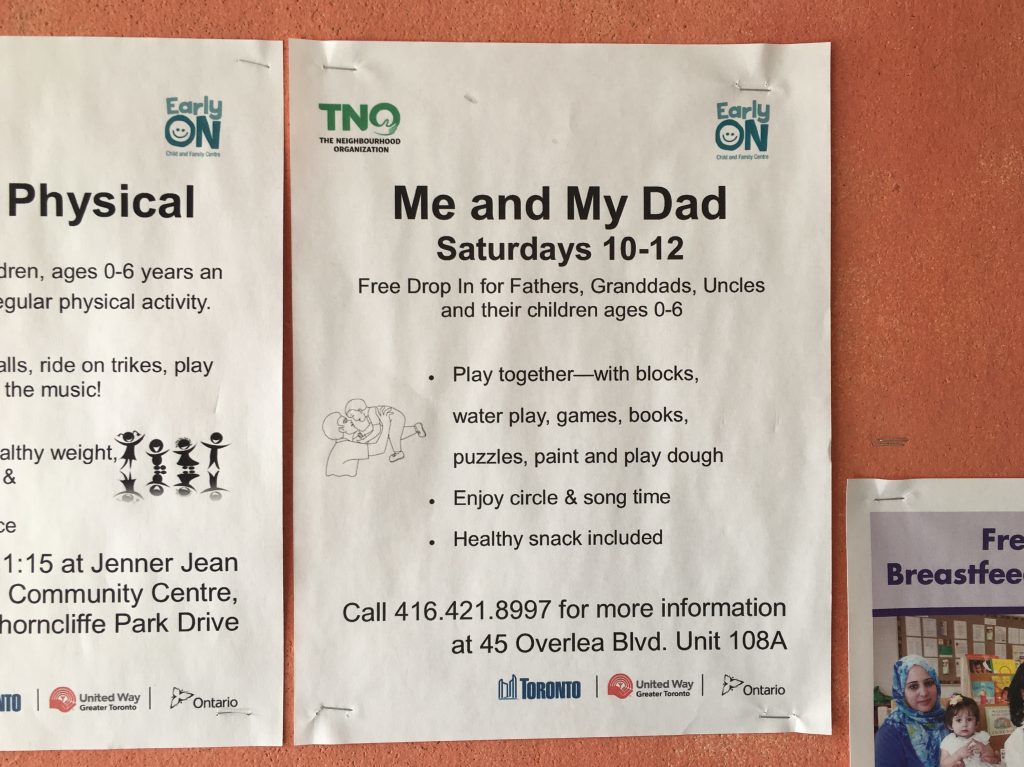 So, with a desire to interact with more parents in his community and bolster his own support system, Charles, a former IT consultant, decided to create his own program—one that would be accessible to anyone who wanted to join, and that would not require busy often frazzled, dads (or moms) to have to meet at a specific day and time in order to reap the benefits of conversation and shared advice.
Charles launched his parenting group on April 22, 2017, together with Paula Waheed, another Thorncliffe Park parent he'd met when they both enrolled in a community program. "Charles and I spoke about having an [online discussion] group to connect all the parents," she said. "He added me, and then we started to add friends."
Less than two years later, participation has grown to 60 families.
Charles' Vision
Instead of meeting at a community centre or coffee shop, the parents in Charles's group meet online, on a group chat that uses the messaging application Whatsapp. Conversations in the group chat ranges from teething, night terrors, potty training, and dental professionals, to the loss of connection and loneliness that staying home to raise a baby can sometimes bring.
"All I want is to share information with each other," says Charles, who speaks in a way that causes you to listen closely. His English may not be perfect, being his second language, but his voice is low and intimate as if you are best friends. From the start, Charles hoped his group would be a way to connect the parents of the Thorncliffe Park community and he had no idea just how much some parents needed connection when he started it.
"Lots of moms used to work before they had children. They go on maternity leave and are suddenly in a vacuum," Charles says. "They are lonely at home, they feel disconnected and so there's lots of challenges they are facing."
Paula, who immigrated to Canada from Trinidad seven years ago, says she's made a number of "invaluable connections" throughout the group, which has served as a hotline for all kid-related questions, and also helped her feel less lonely.
"I have no relatives here, so these people kind of become family," Paula says.
Charles started his parenting group initially for what he claims to be "selfish reasons." His wife, Lisa, a fully trained pharmacy graduate, works four jobs as a sessional lecturer at U of T, and as a resident at Sunnybrook Hospital. "She has lots of responsibilities right now," Charles says.
The couple moved to Thorncliffe Park six years ago, in 2013. Their choice of neighbourhood was very practical, "for the convenience of taking transportation to the university," says Charles. After their daughter Alicia was born in 2015, Charles took on the job as primary caregiver so that Lisa could focus on her career, which demands a lot of her time.
Despite those demands, the Lisa is committed to spending quality time with Alicia, and Charles. Each day, Zhus wake up together as a family at 7 a.m. Charles drives his wife to work for 8:30 a.m. with Alicia, before dropping his daughter to school. At around five or six p.m., Charles and Alicia drive back to pick Lisa up, and they spend the rest of the evening together including dinner and bedtime.
"Alicia has a very strong bond with Lisa," Charles says. "She spends her whole day with me, so whenever possible, she prefers to spend time with Mommy."
Alicia, my daughter
As we leave the library, Charles points to the quaint, brown low-rise apartment building where he lives with his family. He reminds me twice to look for cars when walking through the library parking lot, as there is no sidewalk here.
Soon, we arrive at the Fraser Mustard Early Learning Academy, the place where Charles has met most of the parents in his group and a building that dominates an impressive 80,000 square feet of Thorncliffe Park. We are instantly buzzed in through the front door by a secretary who recognizes Charles immediately. Her face breaks into a smile as he greets her. He greets another employee in the office, by name, before taking me past two glass doors.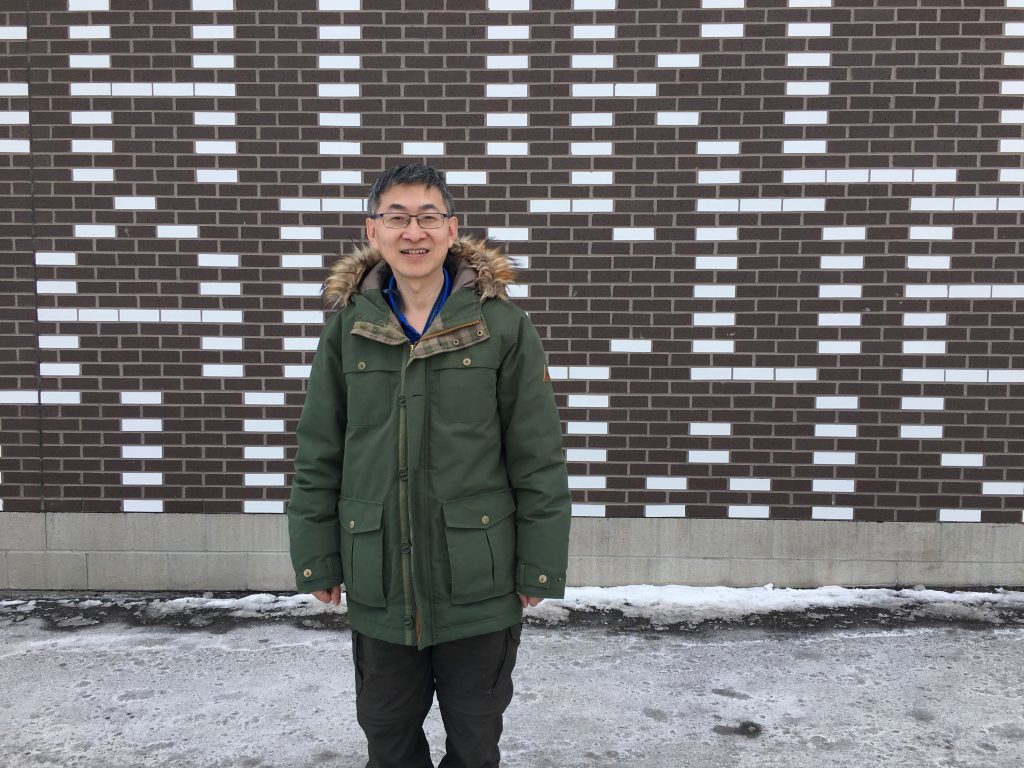 The shuffling of small shoes grows louder and a tiny voice grabs Charles' attention: "Daddy." His eyes crinkle at the sides as he backs away from a classroom door he had been peeking into, allowing the teacher to unlock it and let the students in. Alicia is seventh in the line and waves excitedly before pausing and giving him a questioning look.
"Alicia, my daughter," he says proudly, half to me and half to himself.
Here is the four-year old, wide-eyed reason that Charles sought out a parenting group in the first place. He and the other parents who "meet" on Whatsapp now understand they are not alone in the struggles they face.
When talking to potential new members, he says, "I do not ask about religion, what kind of religion you have, what kind of race you are, whether you are Muslim, whether you are Christian, whether you are Atheist. I don't care as long as you love your children.

"I started the group for the sole purpose to bring the commonality of loving our own children," Charles said. "There's a bible verse that says even birds know how to love their children, so I add a little bit further. I say that all people should not only love their own children but also care about the families and children in our community."

"I added one more sentence," he says, and winks.