By Jael Joseph
Here's the thing about all-inclusive vacations. They are all about pampering guests. A five-star hotel suite with round-the-clock attendants and room service can offer an attractive getaway. Time can lapse without a care in the world. Except for today, that is. Upon arrival at the dead-end of Legion Road in Mississauga you discover that once you've checked into your suite, you can never check out.
At the New Haven Funeral Centre, "guests" remain in visitation suites for a few nights. Their supervision is entrusted to two women, Shari Yearwood and Shelley Challenger. They offer a truly unique brand of funeral service, one that transforms the final passage after death into a celebration in honour of one's legacy.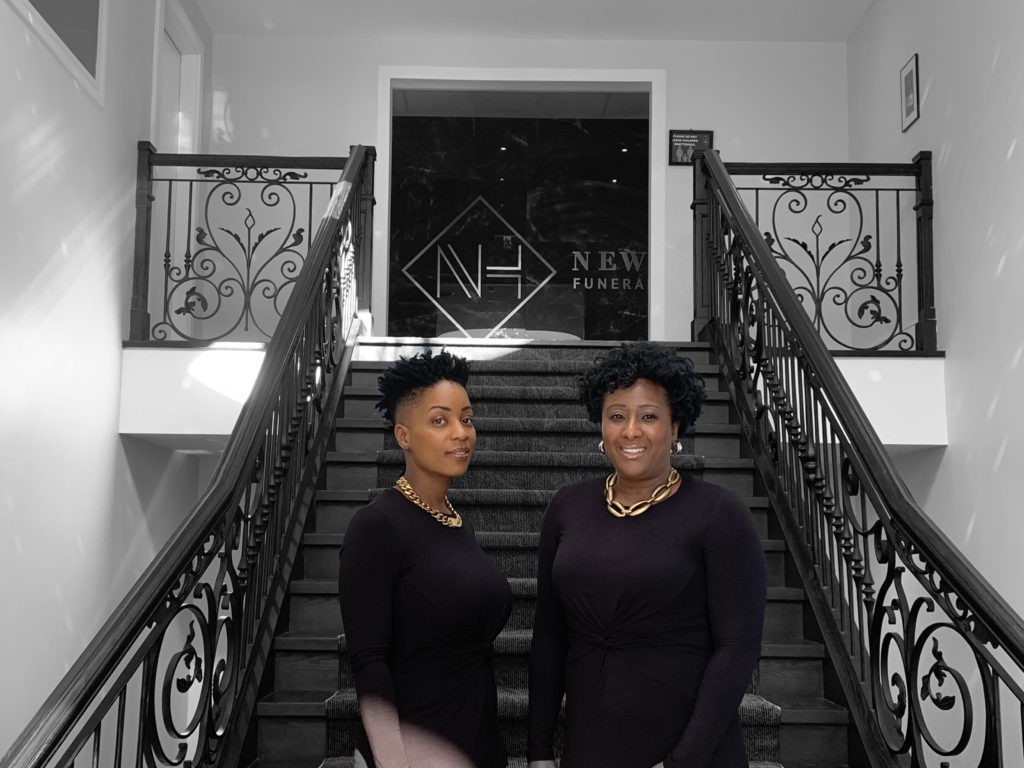 Shari Yearwood is New Haven's managing director. A small-framed woman with a short curly 'fro, Yearwood stands next to the elevator dressed in black. Tasked with caring for the dead, her eyes beam while capturing the lights of the crystal chandeliers. Her business partner, Shelley, emerges from above and floats down the staircase. Her silent strides glide into the airy space at the entrance. Their celebrant dispositions announce final rite preparations for a send-off in grand style and dignity.
The funeral home's lobby is decked in gold, silver and black accents. A vase of dry, red flowers and black acorns rests on a table to the right with information brochures and business cards. Soft music plays the familiar gospel song 'Count it all joy' in the background. Choose the stairs which ascend ahead or ride up on the king-sized elevator that opens into white and grey rooms with cathedral ceilings. The mild aroma of mangoes kisses the air of the funeral home tucked in this 30,000 square foot cul-de-sac.
The entrance lobby staircase at New Haven Funeral Centre (Jael Joseph/T•)

Vase of red flowers and black acorns sits next to brochures and flyers at New Haven Funeral Centre (Jael Joseph/T•)

Elevator and open waiting area at New Haven Funeral Centre (Jael Joseph/T•)

Sitting area near fireplace at New Haven Funeral Centre (Jael Joseph/T•)

Sitting in visitation suites at New Haven Funeral Centre (Jael Joseph/T•)

Hallway sitting available at New Haven Funeral Centre (Jael Joseph/T•)
Yearwood's interest in the departed began as a child when she attended funerals with her parents. She often found herself to be the one standing nearest to the caskets, looking up the corpses' noses, while attempting to close their mouths or fix their clothes. She met her match years later in funeral school at Humber College. Challenger and Yearwood were the only two Black women in the funeral program at that time.
Yearwood recalls Challenger approaching her on the first day of class in a pretty flowered dress. 'Can we be friends?'" she asked.
That day was the start of a 20-year friendship. Their relationship has blossomed into a partnership of trust, with a passion for empowerment and a commitment of servitude. After college, Challenger went on to work with Scotts Funeral Home in the Greater Toronto Area, while Yearwood would take a position at a funeral home in Scarborough, far from her home.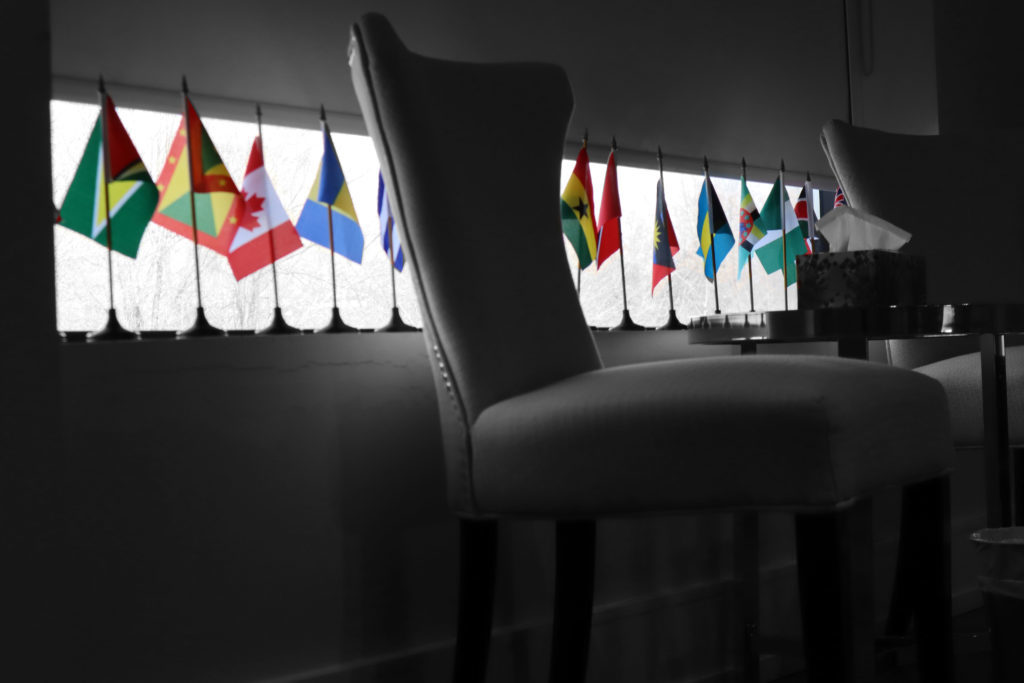 'Turn your clothes inside out, jump over the body, never look back when leaving the cemetery or the spirit will follow and torment you.'

Caribbean Folklore
Challenger's last name is quite fitting. She had to overcome many obstacles getting into the funeral business. For starters, it's considered taboo for Black Caribbean women to choose this career path.
'Turn your clothes inside out, jump over the body, never look back when leaving the cemetery or the spirit will follow and torment you.' This is a line taken from Caribbean folklore. It either terrifies or intrigues children of West Indian parents. There are superstitions that come with death and the dead themselves are feared.
Now the two friends deal with death on a daily basis.
"When I got into the funeral program, my mother was not having it," laughs Challenger. "When I came home at night, I had to leave my shoes at the door and walk inside backwards. Eventually, she realized that there was nothing to fear because nothing was happening to me."
Challenger and Yearwood care deeply for people in life and in death. When they both lost their mothers, they relied on each other for support.
"I lost my mother when I was in my twenties," says Challenger. "Knowing I had Shari to take care of her was ease in my heart. I trusted her. Years later, I would have to do the same for her when she lost her mother."
"It gave me the opportunity to create history as a black woman"

Shari Yearwood
After years of experience in management, Challenger's vision and the desire to serve the community would align with the leadership of the Praise Cathedral Worship Centre. Challenger had brought many services to them in the past and they were always impressed with her work. The church would ultimately become the financial investors for New Haven Funeral Centre.
Challenger immediately called her longtime friend to run the establishment with her.
"It gave me the opportunity to create history as a black woman," says Yearwood.
In an industry that thrives off sadness, the facility offers top-of-the-line services to their guests and their families. Attention to detail is imperative.
Sonia Brown met Challenger in 2005. Brown had just lost her father. She remembers the care and attention her family received. In 2018, when Brown learned that her husband was dying, she went in search of Challenger and found her at New Haven.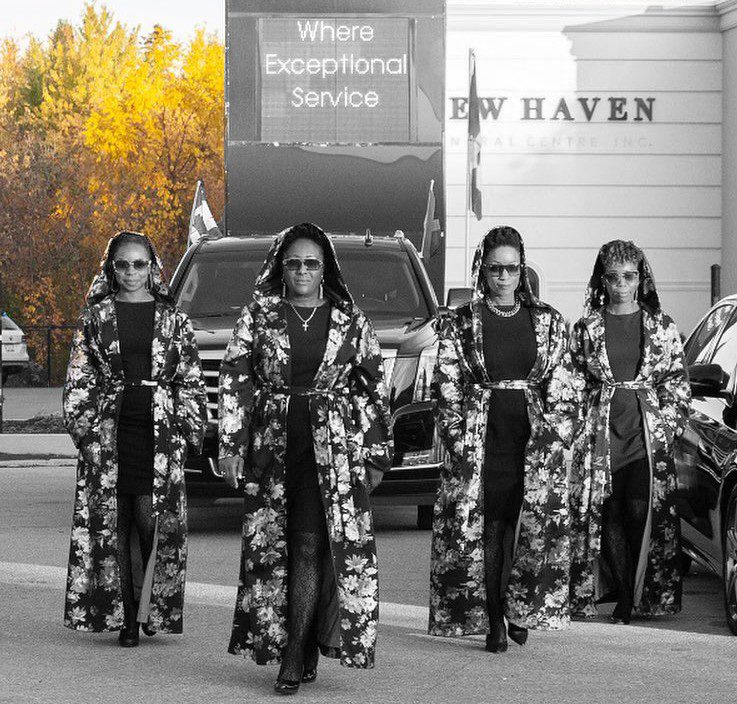 "I didn't feel like they were trying to oversell," says Brown. "I was nurtured while I grieved and felt comfortable knowing that they are part of my community."
Families like the Browns have applauded New Haven Funeral Centre for incorporating sophistication, class and empathy. There is also pre-planning and counselling available on site. They customize to the needs of guests and tailor every experience at the request of the family.
"It is the way we position the body and do their make-up," says Challenger. "We'll even get your loved one's hair colour right."
"I wanted her to lean on me, to carry her through"

Shelley Challenger
New Haven Funeral Centre is built on the core values of 'loving God, ministry, legacy, accountability and trust.' They host seminars, mentorship and outreach projects as well as community wellness programs.
New Haven boasts having the most black directors under one funeral facility in Canada. They employ 14 people in addition to co-op students and interns.
"We work with the dead and we see how tomorrow ends," says Challenger. "When you come here, we are here for you. We keep things light. It is a presentation and it begins from the time you walk through our doors."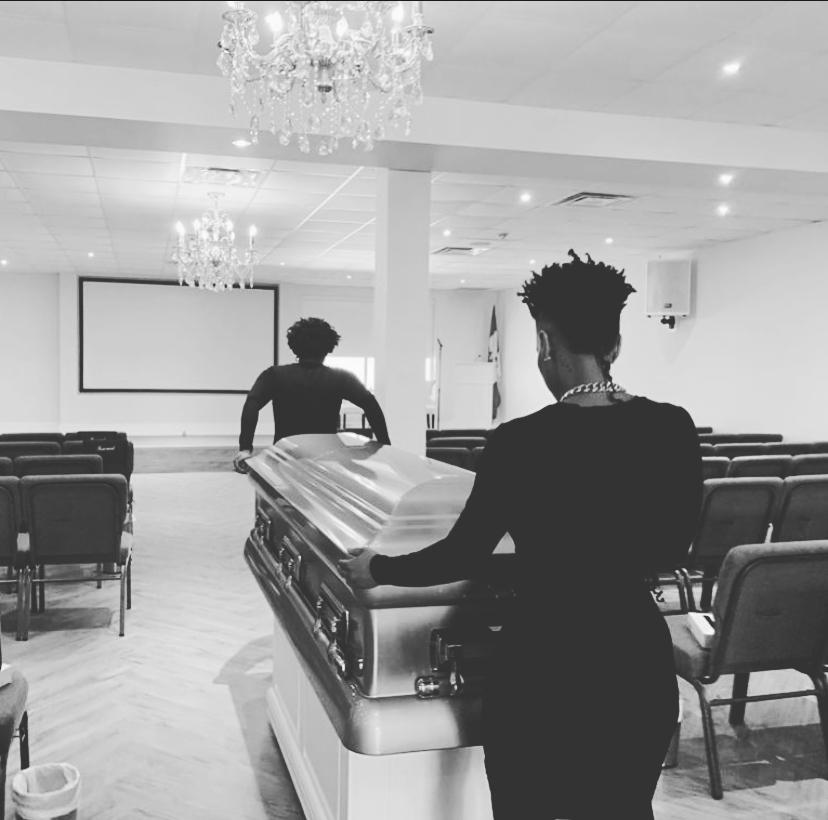 Looking back, Challenger can still recall the first funeral she presided over. He was a young athlete. She can still remember the burial and the sadness in his mom's eyes.
"I wanted her to lean on me," says Challenger. "To carry her through."
More about the owners and the funeral centre as well as its historic background. The building, which was also previously owned by another funeral home, was renovated to suit the sophistication that was required to resemble a hotel.