By Allie Robertson
The Chief of Revenue Officer for MLSE has gone from watching sports to running them. His hard work and determination has rewarded him with a job that allows him to oversee teams that he once idolized.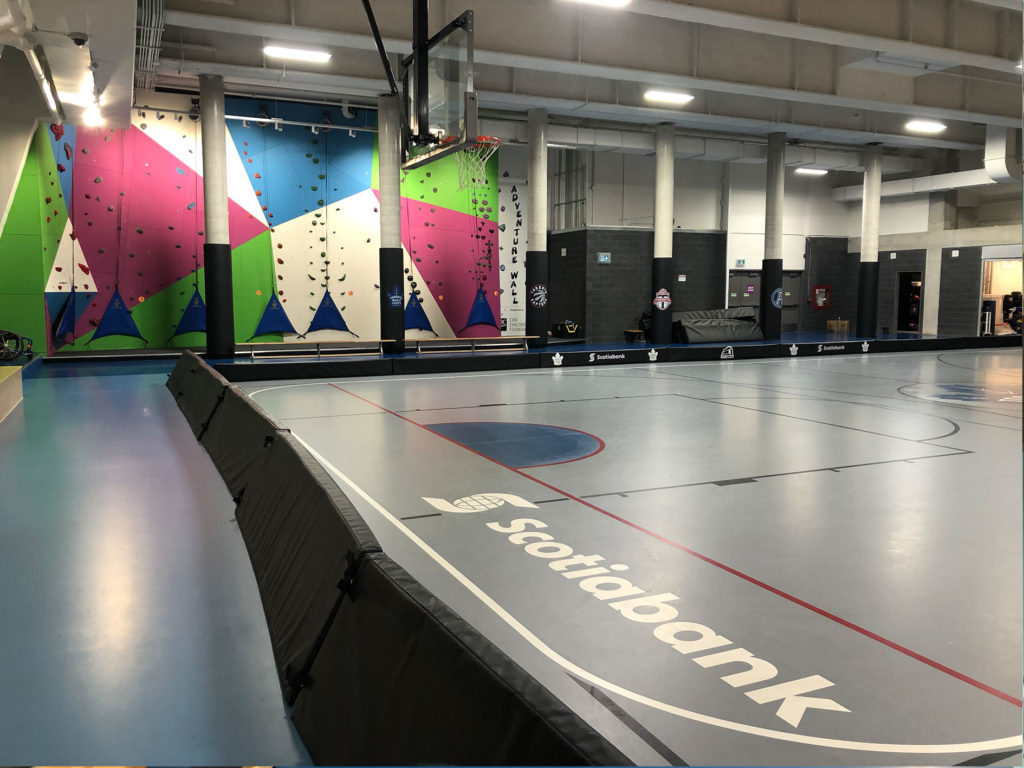 He is settled in at his desk, in one of the executive suites on the top floor of the Scotiabank Centre. He seems comfortable, with one leg crossed over the other and his hands linked behind his head. Visible through the pristine tall glass behind him is a canvas of the many skyscrapers of Toronto, and a cloud of exhaust rises from below. The people move like busy ants, at intersections large crowds wait to cross the street, and everyone is on their own mission. The sound of Torontonians honking their horns in frustration from the gridlocked morning traffic on the Gardiner Expressway reverberates off of the maze of buildings.
The man at the desk on the top floor of the Scotiabank Centre, is Jeff Deline who holds the position of Chief Revenue Officer at Maple Leaf Sports and Entertainment. He is the man behind everyone's favourite Toronto sports teams and he is responsible for everything from partnerships, ticket sales, the organization of foundations, and food and beverage sales.
At the Maple Leafs Sports and Entertainment (MLSE) offices, located at 50 Bay St., in the Scotiabank Centre, a beam of sun casts a spotlight on a poster of the Toronto Raptors immediately after they won the 2019 NBA Championship. The pride and excitement displayed at that time, quickly rippled through these offices and the nation.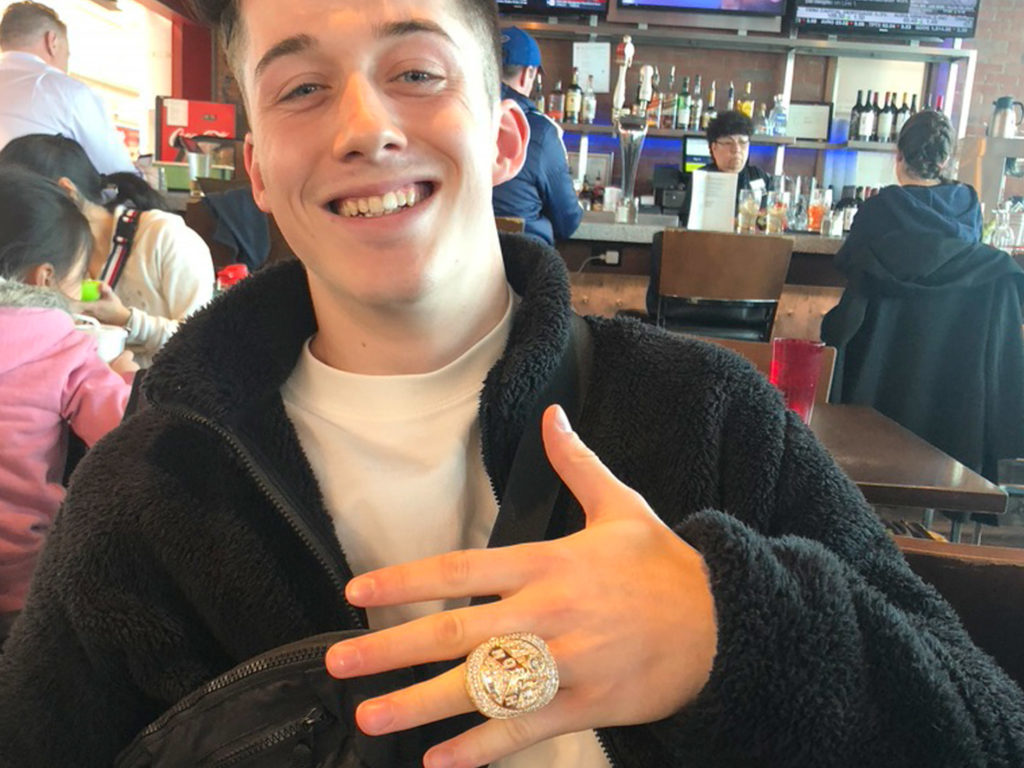 "I felt like there was nowhere else I wanted to be the moment the Raptors won. I'm from England originally but the pride I felt best represents Canada, because who is to say Toronto is not my team? I have supported them from my living room in London to the streets of Jurassic park," says Ryan Muharrem, a Raptors fan and immigrant of Canada who tried on the 2019 NBA championship ring lent to him by Deline when he approached Deline at the Toronto Pearson Airport.
Back at his office, Deline takes a moment to formulate responses to questions perhaps recognizing how much he's truly accomplished, in 2019 alone. Currently, he oversees all of the departments associated with revenue and drives it for any of the teams owned by MLSE, so The Toronto Maple Leafs, The Raptors, The Argos, TFC, and Live Nations concert business. He was significant in the 2019 Raptors championship, but above all, he will tell you that he is the most proud of being a father. He says, "No one dies with what we do each day. We aren't doctors, we aren't saving lives. We are in the entertainment business and we are trying to make people's experiences great."
An audio clip from a sit down interview with Jeff Deline which speaks to his character (Allie Robertson/ T.)
Deline grew up in Ajax, Ontario, and after graduating from Bowling Green State University, he began working for the Toronto Raptors in 1997, at the age of 22. "I hit it off with Chris Overholt, the CEO of the Canadian Olympic Committee and at the time, the director of partnerships for the Raptors. He and I, after my interview, became great friends and really hit it off and I worked for him for about five or six years and I moved around, but here I am today," he says.  
Deline's mindset and determination is integral to his success in his position. "I never said I need to be this or that, I just come in and treat people right. Things happen and work out for people who work hard," says Deline. When asked if he aspires to become CEO he leans forward and with honesty in his tone says, "I measure myself more on, am I a great leader and treat others well? Check. But, for the next little while, I'll just try to be better at what I do each day and stay grounded and not be intimidating to the people I work with because I do have a serious role. By doing that they will work harder and be willing to run through a wall for you."
Often in sports, teams are on the losing side, only one team can win the championship each year. "When I was tying my kids skates up the other day I had seven-year-olds screaming, 'The Leafs suck,' but, when you see your team turn around and be world champs, you feel good," Deline says.
Deline worked for the Toronto Raptors in 1997 when they won 16 and lost 66 games, and the popular opinion was that basketball was not going to do well in Toronto. He has been part of the behind-the-scenes team labouring tirelessly, to ensure that the Raptors reach their full potential. In 2019, the Raptors became the first team outside of the United States to win the NBA championship. "It's like when your kid does something you are really proud of, I'm proud the same way," Deline says.
The NBA finals also did so much in putting Canada on the map in sports. "It is the best example of what the perfect city should be. You can be any race, be any colour, speak any language and you fit in," says Deline. Winning championships is great for Canadian pride and global awareness, but Deline advocates how to him and those at MLSE, their main concern is giving back to the community. This is exemplified through their program, 'LaunchPad' which began in 2017. "It is called 'LaunchPad' because it's a launching place for youth to begin developing their future on a successful and ambitious route", says Deline. The program is run by a separate group of people from those at the MLSE office and it costs approximately $ six million annually.
The program educates youth on how sports have the power to change their life. There are key life lessons that can be learned, such as the importance of teamwork, morals and values, goal setting, work ethic and dealing with successes and disappointments that one acquires from participating in sports. These are taught through four pillars of: healthy body, healthy mind, being ready for socializing, and being ready for work.
At the Launch Pad, there are also chefs who provide nutritious meals for the kids daily, and tutors who help them with their school work. The kids have access to four courts and rock climbing facilities which allows them to be physically active.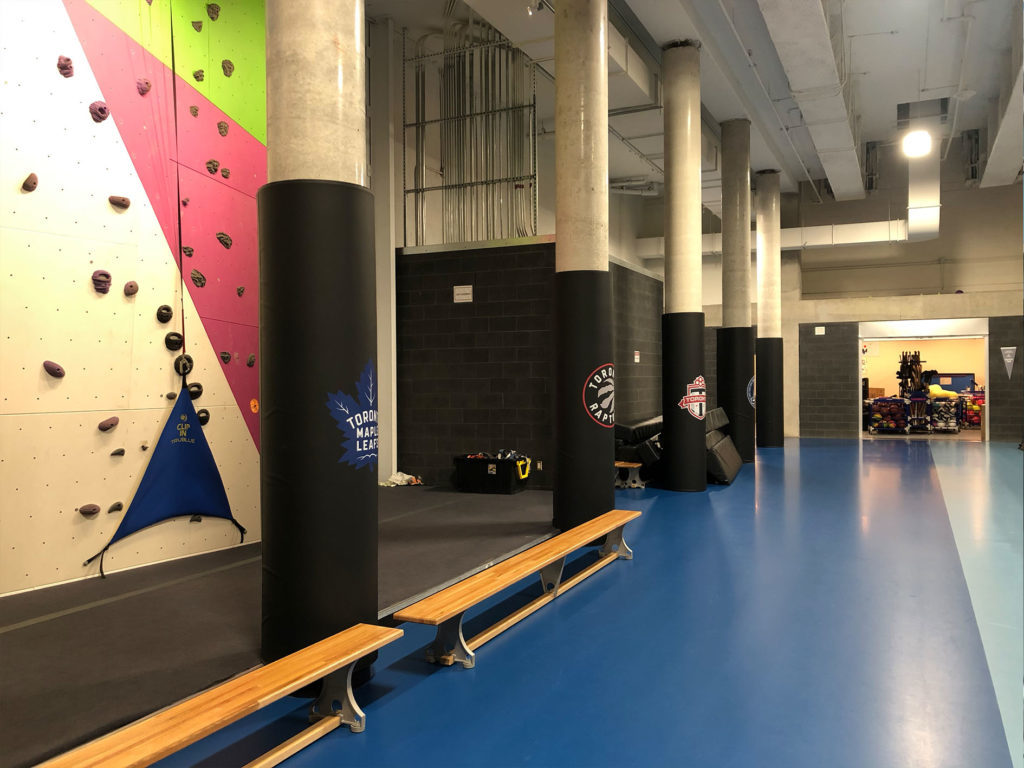 Deline recalls a memory from this past summer, when he brought his 2019 NBA Championship ring to visit a 24-years-old at the time, and a patient of the Toronto General Hospital, waiting for a heart transplant. To say that the ring is impressive is an understatement. It consists of more than 650 individual diamonds, 74 of which represent the number of wins it took the Raptors to acquire the Championship, he says. Through this type of community outreach, the young man was able to meet a representative of the Raptors and try on the ring.
"It is just amazing to see what it did for his spirit. All the nurses in there were just aglow, people were crying. Nothing in the world can bring the world together like sports, they bond the community together," Deline says.
Deline has achieved a multitude of accomplishments all while balancing family and community initiatives with his CRO duties. His negotiations for the naming rights of the Scotiabank Arena resulted in the biggest stadium sponsorship deal in history. Deline reminisces on raising his hand on the first day of University when the Professor asked the students what their plan was after they graduate. He confidently answered "I will own the Toronto Maple Leafs." Now he smirks and shrugs, "I'm not far off."