By Monica Sadowski
You'd never expect the industrial doors situated between two warehouse buildings to house anything other than storage. But when you open the doors, you are welcomed into 5n2 Kitchens by
a flurry of volunteers
cooking around each other as if a dance they could perform with eyes closed, the shiny, stainless steel counter tops their stage.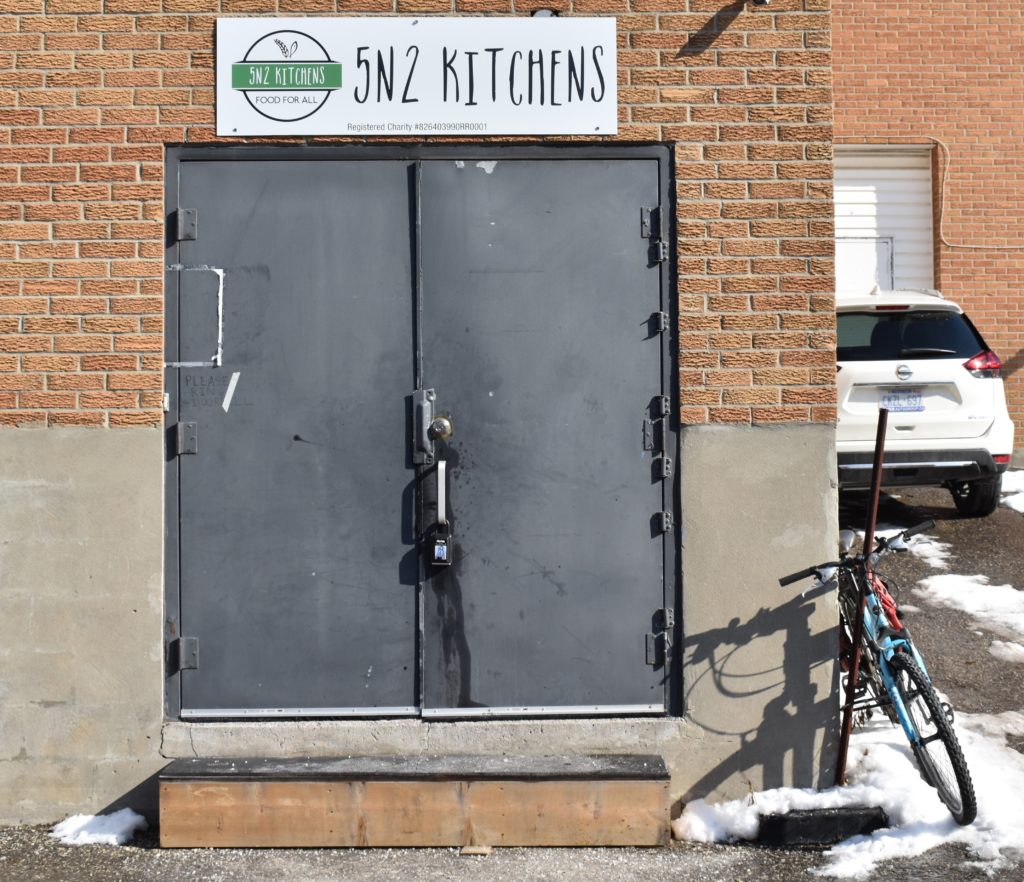 Some may call it fate, some may call it passion. For Seema David, founding this soup kitchen was God's calling because poverty was present no matter where life led her.
"In India you are kind of blinded to it because it's everywhere," she says. Seema left her home in India to move to Dubai in 1991, then immigrated to Canada in 2007. "It doesn't stand out. You have shanty towns, you have slums everywhere. Whereas when I came here, well, when I saw poverty downtown I said, 'There is something out of place'."
The Scarborough, Ont., soup kitchen is a product of Seema, a former art teacher and assistant to the dean at George Brown College; a short woman with a sweet smile who slung an apron around her neck, curled her dark hair up into a loose bun, and put all her trust into God.
"I never grew up with a dream, and I don't have experience in this industry," she says. "I definitely know, for me, God put it in my heart because I was never exposed to one. They don't have soup kitchens in India."
Fateha Hossain, a community development professional, believes kitchens serve many purposes. "It is important to consider soup kitchens and commercial kitchens as a form of both infrastructure in the city and a band aid solution to underlying structural issues such as lack of access."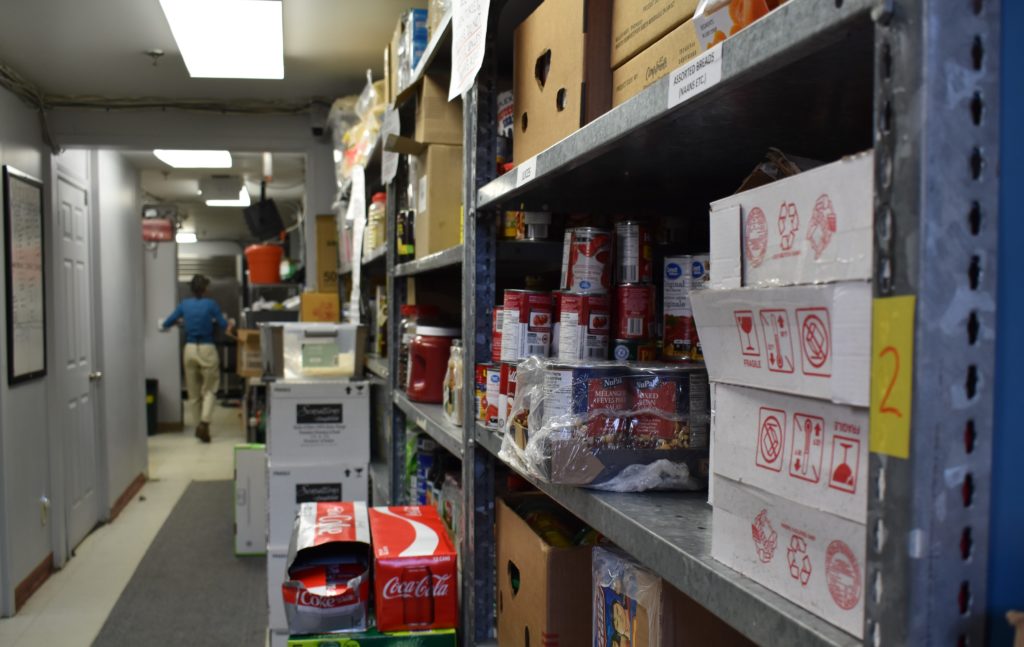 Founding this charity was no easy feat, however, as rejection became all too familiar to Seema.
Back in 2013, a food security meeting was held downtown. Seema saw this as her chance – all the established agencies like Second Harvest and Daily Bread were attending, so she took her husband Roopan by the arm and off they went, pockets overflowing with business cards.
The reception from the visiting agencies was not too warm. From table to table she travelled, approaching with a smile and a hope to help the hungry. No one took her under their wing, and the visit ended with Seema and Roopan leaving some cards at the exit as they made their way out.
The past would come back in full force to Seema's life in 2016. She found a gig serving meals for the East Scarborough Storefront food bank, where the change in management led her to stand face to face with Christine, someone who had rejected her at the conference.
Seema recalls what Christine said to her. "'Gosh, Seema. I remember seeing you at the food security meeting, way back those few years ago. I was working with Daily Bread at that time, and I remember you coming up to our table, introducing yourself, and saying I want to start a soup kitchen. Yeah right, I told you.'"
Seema laughs in reminiscence. "She wasn't hesitant to tell me what came into her mind. She then told me, 'I'm amazed that after all these years, you finally did it.'" Although proud to have dipped her feet into the industry, she still craved her own kitchen.
All together, Seema's journey resulted in over five years of fighting for kitchen space, searching for help, and enduring personal financial struggles within the family.
"Though we brought in some money, and put it into the house, we had nothing after that," she says, lacing her fingers over the large, wooden desk that dominates her office. "I met people in church who were also struggling, but people don't talk about it over here. Especially South Asian communities won't talk about it. If they're hungry, they're hungry."
And hungry they usually are. The volunteers bring trays of steaming beef chili, meatballs in coriander sauce, and heaping bowls of country soup to food banks and churches that witness a revolving door of homeless people, those suffering from mental illnesses, people with substance addictions, and even big families.
A homeless man once approached Seema during a service.
"Come, I want to show you where some of us sleep, under the bridge," he said with bright eyes.
Seema told him she would love to go, but she couldn't find the opportunity.
"I know his story because we are in a sense the first responders to hunger; we can't do anything about homelessness. We are not asking you questions as to why you're hungry – that's not our place, we don't want to judge you. We'd love to know your story, but we will give you the food regardless," she says.
Fateha agrees – people end up in all kinds of situations that result in them having to access soup kitchens, whether it be rising food prices, stagnating wages, and prioritizing other costs over food. However, she says that "because of the increase in food insecurity, the use of kitchens across the city has also increased to accommodate the need for people."
When Seema started serving meals for East Scarborough Storefront, she would help supply up to 350 within the three days she helped. When she opened 5n2 Kitchens in 2019, this number increased to 1,500 meals a week, spending around $500 weekly in groceries.
Now she has a kitchen to call her own. With white walls lined with neatly stacked dried goods, bins of familiar and exotic spices alike labelled to the T, Seema fulfilled God's calling as if following Jesus' footsteps.
In the Book of Matthew, one story tells of a time when Jesus was giving a sermon in front of thousands of men, women, and children for hours, to the point where they grew restless with hunger. A child approached Jesus with a basket carrying "5" pieces of bread and "2" pieces of fish. Jesus then multiplied the food to distribute to the crowd.
"As I was reading that story, I felt God was telling me, 'You put in your whatever bits, this '5' and '2' or whatever you have, and I will multiply that,'" Seema said, recalling how the name of the kitchen unfolded right in front of her eyes.
Seema has plans to continue multiplying what 5n2 Kitchens has to offer. Beyond the glistening pots and pans drying next to the industrial sink, past the daily menus scrawled on whiteboards leaning here and there on various counters, she envisions a dining hall. The dream is to host breakfasts, lunches, and dinners where those with food insecurity can come and dine together so that "in this community nobody has to say they're hungry. They can have access to this – walk off the street and come in."
"I believe," Fateha says, "when we are able to re-imagine kitchens as playing a central part in gathering, then I think we can continue to assess the needs of the community and the services a kitchen can provide."
As for now, 5n2 Kitchens continue to serve as a charity Seema built by taking a look around her community and deciding to inspire a change.
"We were nobody," she says. "And we're still nobody. I can say we're still nobody because we're just a drop in the bucket of need in the area, in the bigger picture. To us it's important, and to the people we feed it's very important."