By Sahara Mehdi
Red and orange Persian rugs cover the hardwood floor. African and Caribbean art adorn the walls, from traditional tribal masks to local paintings. Novels pack the dark brown shelves, while books that don't fit sit in piles on top. Large floor-to-ceiling windows open onto the street. The design is reminiscent of shops in the Caribbean where owners often smile at passersby, welcoming them in. Much like shopkeepers in the Caribbean, co-owner Itah Sadu waits inside to meet loyal customer Deborah Cowen with a warm hug — or at least, she would've been before the pandemic.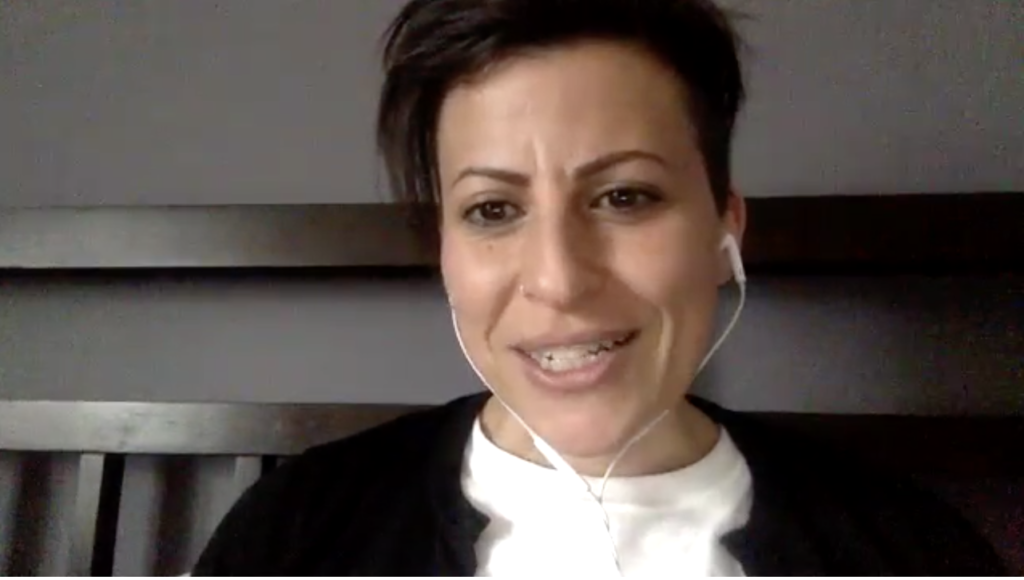 "You walk in and feel a sense of welcome, even as a person who's not of Caribbean or African descent myself," says Deborah Cowen, a professor of geography and planning at University of Toronto. "It's an incredible feeling of being surrounded by Black and Caribbean and Indigenous culture."
The store, located at 779 Bathurst Street, focuses on providing Caribbean and Black literature. It hosts events in the A Different Booklist Cultural Centre next door, also dubbed The People's Residence by the community groups that meet there regularly.
A Different Booklist occupied a space at 746 Bathurst Street for 20 years, until the Vancouver development company Westbank Corp. bought a part of the Mirvish Village. While this forced many businesses in the area — like beloved discount store Honest Ed's — to close down, the bookstore fought to stay part of the Bathurst community.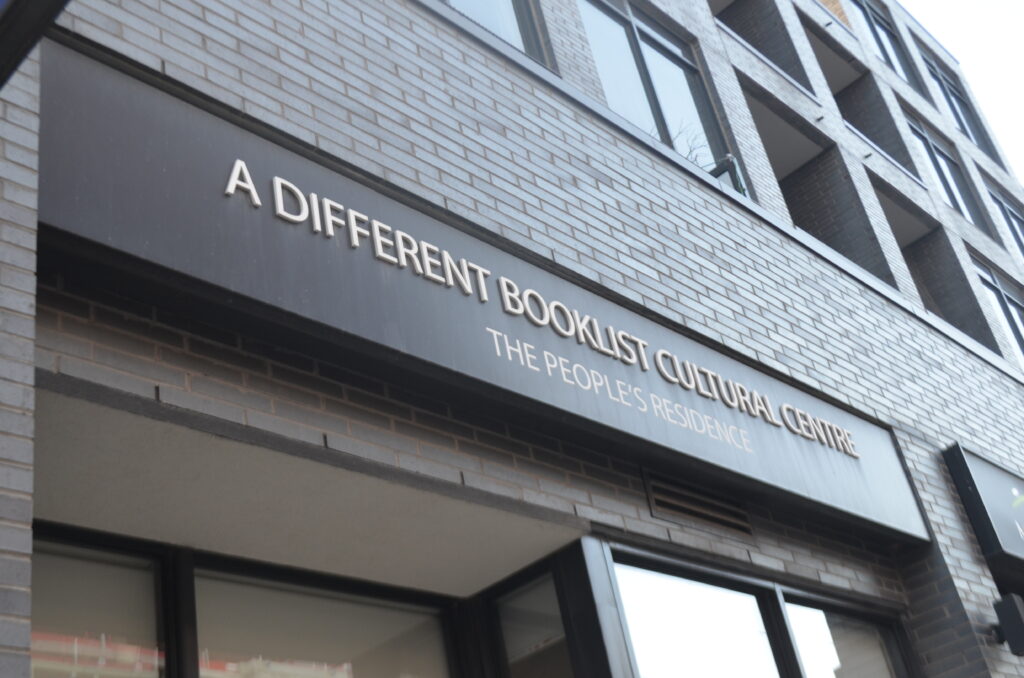 In 2017, with the help of community fundraising, A Different Booklist moved to the temporary space where it currently resides. Around 150 volunteers showed up to carry boxes of books down the street.
"We couldn't conceive moving all the stuff we had over to that side without a lot of help," Sadu's husband and co-owner Miguel San Vicente says. "Our customers are very loyal and they appreciate having access to Black literature."
Once the bookstore moved into the new space, guests filled it to the brim almost every night before the pandemic for various events. On especially busy nights, Sadu and San Vicente would open the doors so people could stand on Bathurst Street and hear what was happening inside.
In February 2020, weeks before the lockdown, local groups organized a lecture with Ojibwe feminist leader Winona LaDuke. The event was too large to hold at the bookstore so it was moved and hosted by the Bloor Street United Church. The church is down the road from A Different Booklist, but that didn't stop co-owners Sadu and San Vicente from supporting the event. "Itah [Sadu] and Miguel [San Vicente] brought the bookstore," Cowen says. "The books that they usually would sell in their space, they brought them to the event itself… because it was such an important event, they wanted to be there."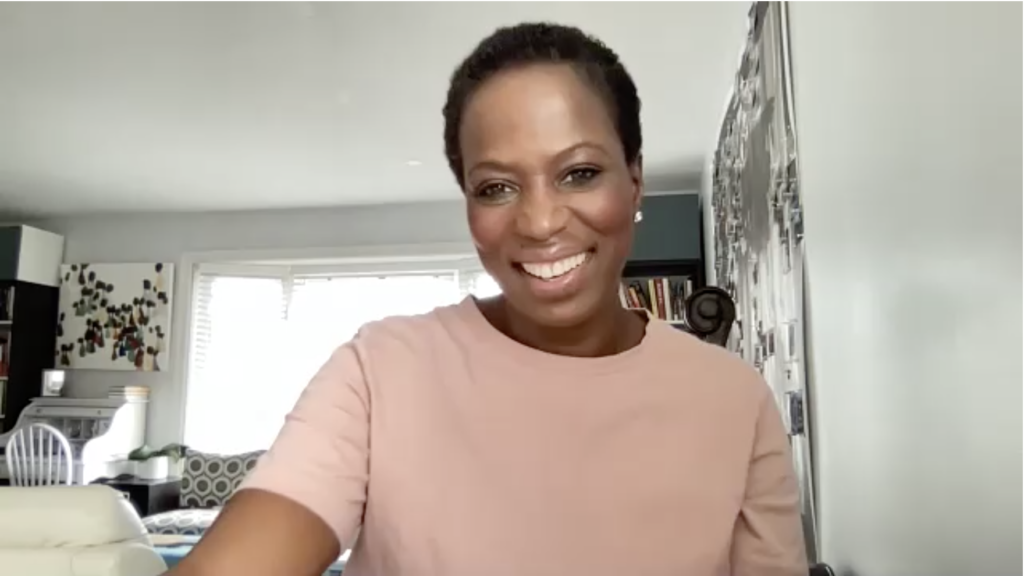 Author Celina Caesar-Chavannes first heard about the bookstore when her husband, Vidal Chavannes, tried to sell his self-published novel in 2010. Alone among booksellers, Sadu and San Vicente agreed to sell his book, something she says their family will never forget. Caesar-Chavannes released her first novel last February and is directing readers to buy her book from A Different Booklist. She's signed every copy they sell and lists them as her preferred provider on her website because she wants to support bookstores that focus on telling Black stories.
"We know that Black history is erased from the consciousness of Canadians, as well as from the education system, so stores that offer any opportunity for us to tell our stories are critically important," Caesar-Chavannes says. "Otherwise, how would anyone ever know that we are here?"
The Black Lives Matter protests in June 2020 moved Black stories to the forefront of mainstream conversation. A Different Booklist has become more popular over the last year, especially for people educating themselves on Black, Indigenous and people of colour (BIPOC) history. Samantha Buttemer is a family physician in Kingston, Ontario who began shopping at the bookstore last year.
"They have a great selection of books by different BIPOC authors, but it's clear to me as a consumer that the content isn't just meant for individuals from that community," Buttemer says. "It's anti-oppressive literature which is exactly what I want to read. To know that any book I choose would be a good book for my daughter is the kind of place I want to shop. I don't have to worry about there being a message that I don't agree with. I think it's part of my responsibility to be anti-oppressive in my parenting, so it's nice to know — especially during COVID where I'm not going to the store and reading every book before I buy it — that I can just buy her books there and they're going to be great."
In a social landscape where people are looking to learn about Black history, A Different Booklist is more valuable than ever. But like most independent businesses in Toronto, it faces the looming threat of gentrification. Cowen says that this is especially scary for Black spaces, which have historically struggled to exist.
"For many generations, back to the very violent foundations of North American settler colonies, Black people's spaces have always had to be fought for," Cowen says. "There's been really [systematic] attempts — through everything from zoning regulations to bank financing to mortgage laws — that have undermined Black people's access to spaces."
This rings true with A Different Booklist's struggle to remain in the Bathurst and Bloor neighbourhood. Thanks to community support, the bookstore bought a property on Bathurst Street which is being renovated to establish a permanent space.
"People kept telling us, you guys can't close down," says San Vicente. "It inspired us to continue to try and find a solution… Our challenge right now is our fundraiser that we have started called the Buy-A-Brick campaign. It's to finance the infrastructure for the new space so that we can establish a permanent home."
With a strong community behind them and the necessity for BIPOC spaces and literature, Cowen is confident the bookstore's presence will not disappear.
"It's not just a business, it's a labour of love," Cowen says. "They put so much into that space and they give so much to communities that struggle. It anchors whole ways of life. It makes it possible to sustain brutal moments… of police violence, of systemic racism… You feel that this is not just a bookstore, it's an institution. This is the people's space."