By Hadi Azad
The aroma of South Asian spices float through the air inside of a particularly colourful Pakistani restaurant in an expansive Mississauga plaza.
The walls are disguised with vibrant decor covered in mini Pakistani flags. There are paintings of iconic individuals and monuments that reflect the deep roots and history of the Pakistani culture.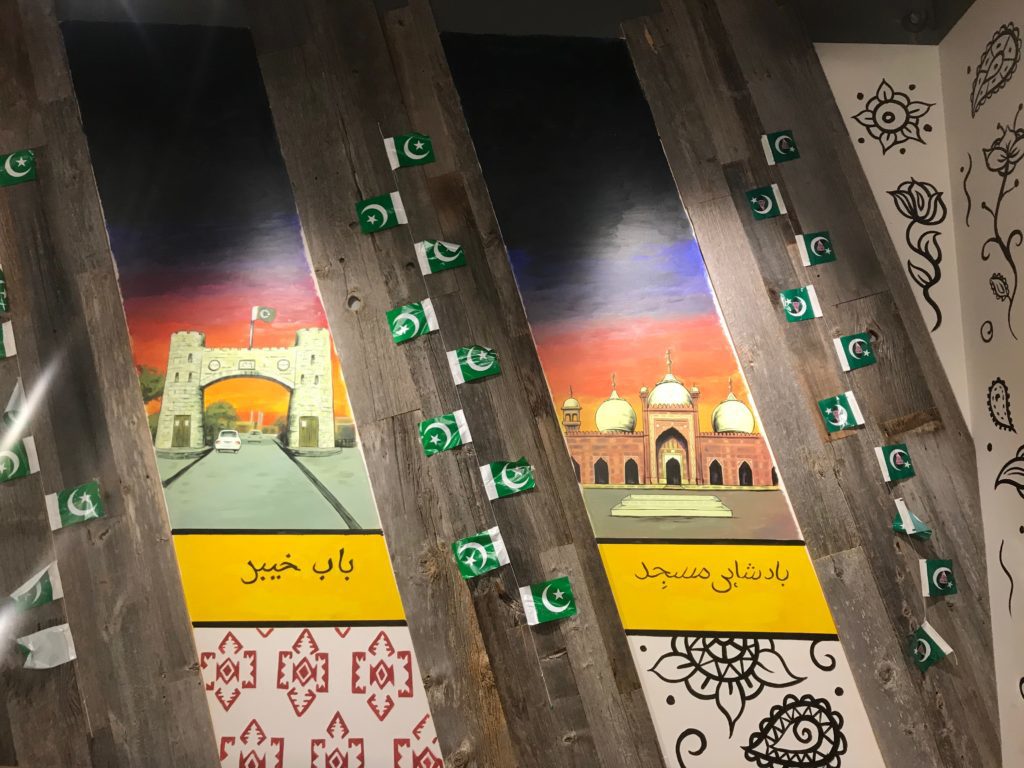 Two young brothers honour these roots tradition through the halal food they serve to their loyal customers within the community.
Welcome to Aunty's Kitchen – a restaurant founded by Zubair and Zahid Shahab.
The brothers and their family migrated to Canada from Kuwait in 2007. Three years later, Zahid was studying at the University of Waterloo when he asked Zubair if he was interested in going into the restaurant business together. The idea for Aunty's Kitchen was born.
Zubair always had a passion for business. While fulfilling his bachelor's degree in Physics at UBC, he sold computers and other electronics to help pay for his tuition.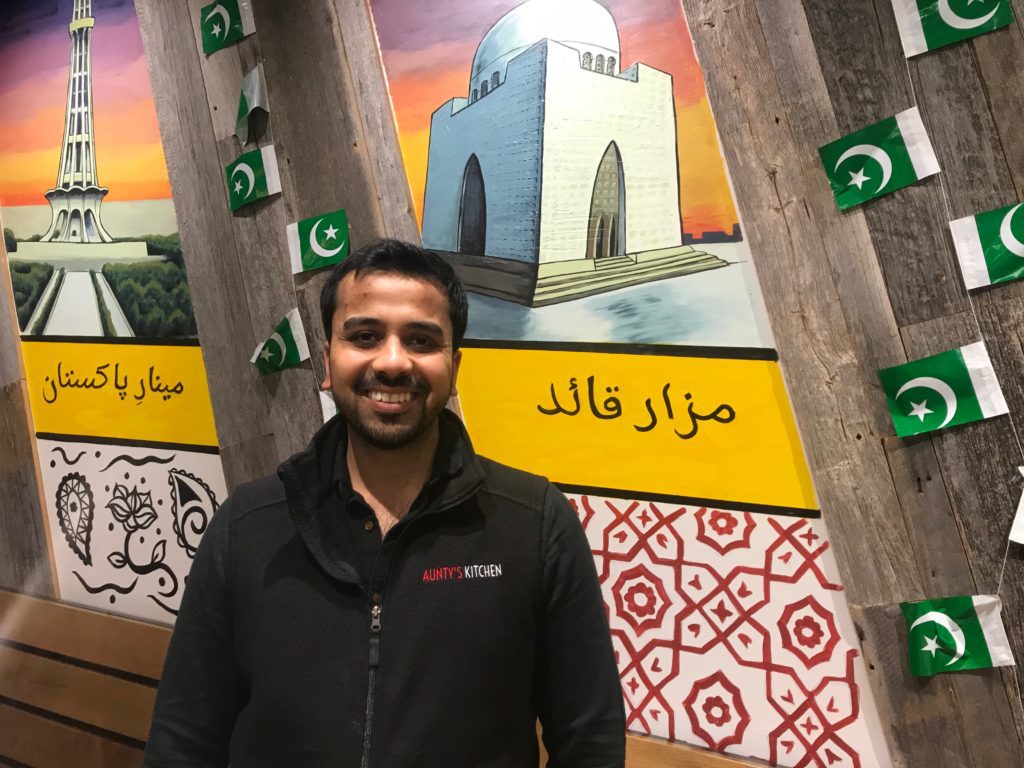 Months into the planning of Aunty's Kitchen, things were going smoothly. The brothers found who they thought was the perfect chef to run the kitchen. They knew he could bring their tasty imaginations to life. But the chef developed cold feet.
"The chef's uncle had a dream that he shouldn't do business with us," says Zubair, reminiscing about the challenges they had to overcome in the early days. "He backed off."
The date of the grand opening was fast approaching and the brothers were running out of time. They needed a chef who could prepare authentic Pakistani cuisine.
Turns out, a friend of theirs knew just the right person for the job – their "Aunty." There was just one problem. She never worked in a restaurant before. Despite this inexperience, her love for cooking and the way she honoured Pakistani tradition in her food was unlike anything they'd ever seen or tasted before. Everyone loved the dishes as much as the brothers did.
So they decided to name the restaurant after her. Aunty's Kitchen was born.
The brothers had no prior experience running a business before and it was overwhelming at first. The restaurant was a hit. Customers came in droves to experience Aunty's cooking. It was becoming too much for Aunty to handle. She needed help. Her fragile hands couldn't keep up with the crowds. She ultimately had to step away.
"If I could go back I'd make sure that we had a plan laid out," says Zahid. "We kind of jumped into the restaurant with no experience. Having a solid plan or working at a different restaurant would have helped."
Zahid is the self-appointed CEO of Aunty's Kitchen. He's responsible for managing operations. He orders supplies and makes sure the food is coming through on time and its quality is maintained.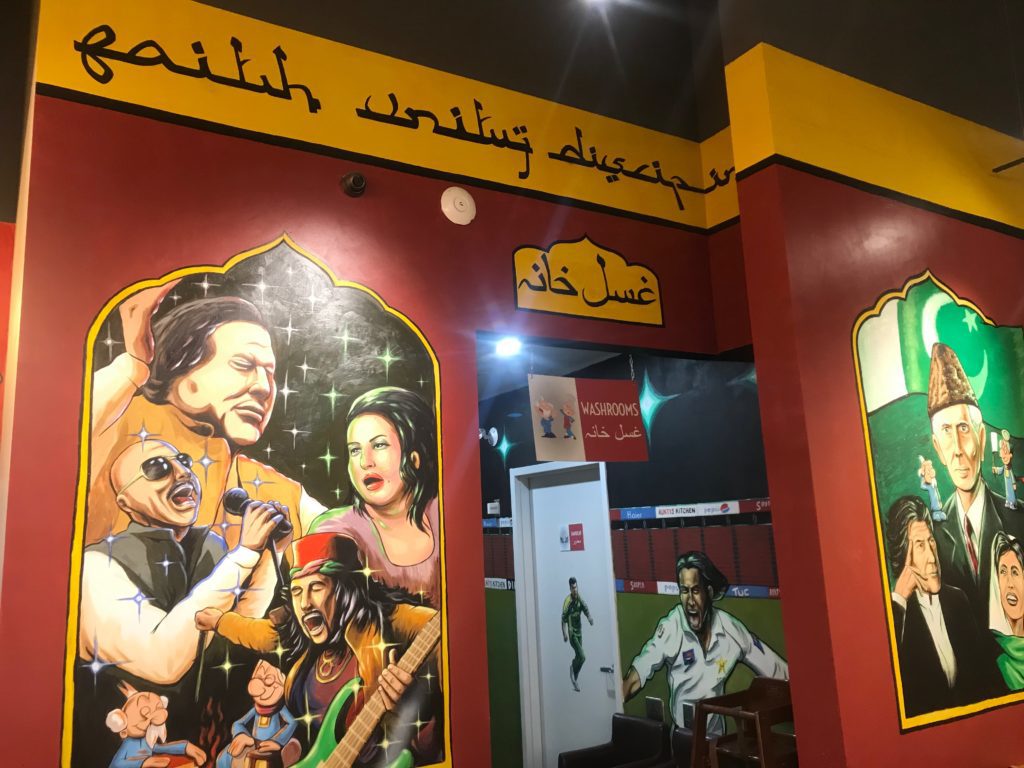 Zubair has stayed on as a consultant. For a couple of years, he was selling Teslas while helping run Aunty's Kitchen. He's currently trying his hand at real estate. He's always on the move, looking to try new things. "My mind is never satisfied," says Zubair. "It's always doing something else."
Initially, the business was operated only by family members. As time progressed, Aunty's Kitchen began to hire a more diverse pool of individuals. They soon became part of the family.
"The beauty of Canada is that it's so diverse," says Zubair. "That's reflected in our cuisine as well.".
In one of their signature dishes, they've managed to intertwine Canadian and South Asian culture, creating butter chicken poutine.
The brothers take pride in everything they create because it reflects their tradition. Spices are staples in South Asian cultures and coming up with new, unique dishes is a way for the brothers to honour their tradition through food.
Aunty's Kitchen looks past educational achievements when hiring staff. Their mission is to hire hardworking individuals who are passionate about Pakistani food and culture. One former employee was hired shortly after arriving in Canada as a refugee from Afghanistan. He didn't speak any English. Today, his English has greatly improved and he's now fulfilling his educational goals..
"We want to make sure all employees put 110 per cent in everything they do," says Zubair. "That's all we want."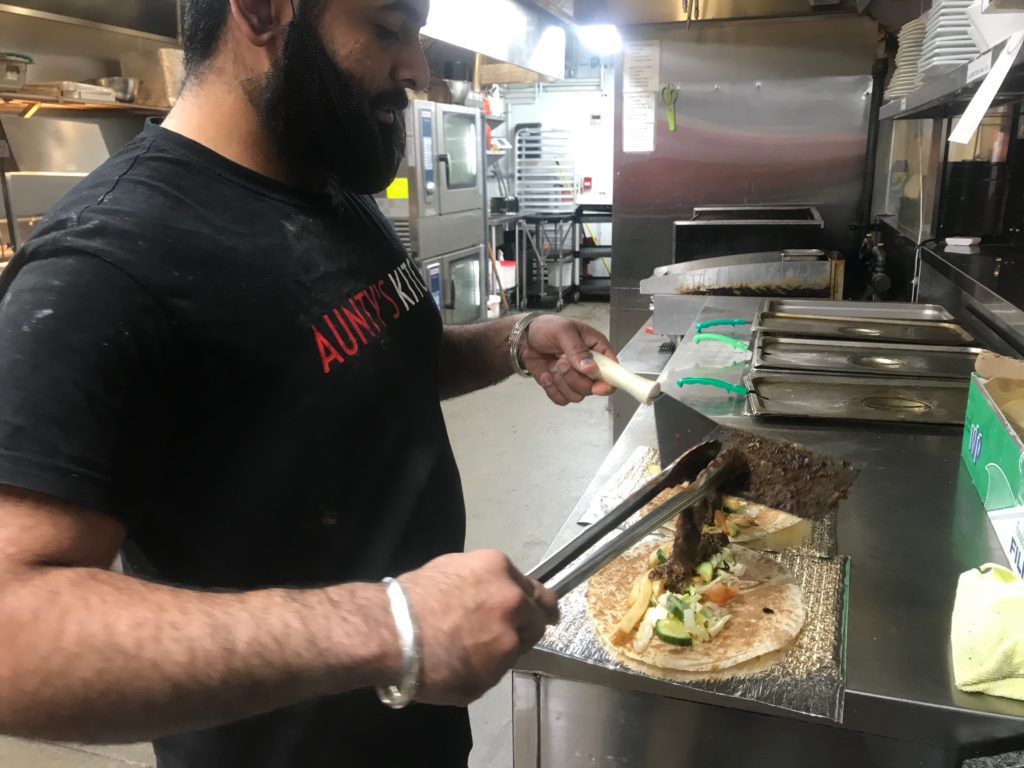 Abhinav Mankoo immigrated to Canada in 2016 and now works full-time at Aunty's Kitchen. Zubair took a chance on Abhinav because he had a good work ethic and a positive attitude.
"I want … the guests that come here to leave the restaurant happy," says Mankoo. "I want the people who come here to enjoy the food as well as the atmosphere."
Since starting work at the restaurant three years ago, Mankoo has thrived and worked his way up through the company. He's currently in charge of the kitchen and trains new employees who are at the same level he was at just a few short years back.
Zubair's plan for this year is to heavily focus on wedding catering. "We're booked for almost every weekend this year and we're already taking bookings for next year," he says.
Aunty's Kitchen is also looking forward to the beloved Muslim holiday, Ramadan. During this sacred month, Muslims fast, pray, and reflect on their lives and communities.
For Zubair and Zahid, it's a time for love and to celebrate their success together. In Mississauga, Aunty's Kitchen remains the place to be.