Lifelong fan Bill Chase turns his passion into a career by bringing wrestling matches to the masses
By Caleb Hooper
From the age of four, Bill Chase felt a calling to the professional wrestling ring. Growing up in Hamilton, Ont., the young Billy watched WWF Superstars on Saturday mornings where he grew to love the many big names of wrestling, en route to becoming a "diehard" wrestling fan. Chase's passion followed him as he attended Hamilton Pro Wrestling Academy, where he put in the time to learn the ropes, piledrivers and leg-locks of the sport. Five years ago, Chase harnessed his passion and established a wrestling league of his own, Pro Wrestling Ontario.
The debate never ends about whether pro wrestling is a true show of athleticism or simply well-choreographed entertainment. Chase says that "fake" is a four-letter f-word in the wrestling world. He quotes his all-time favourite wrestler Bret "The Hitman" Hart who said, "It's more real than people think."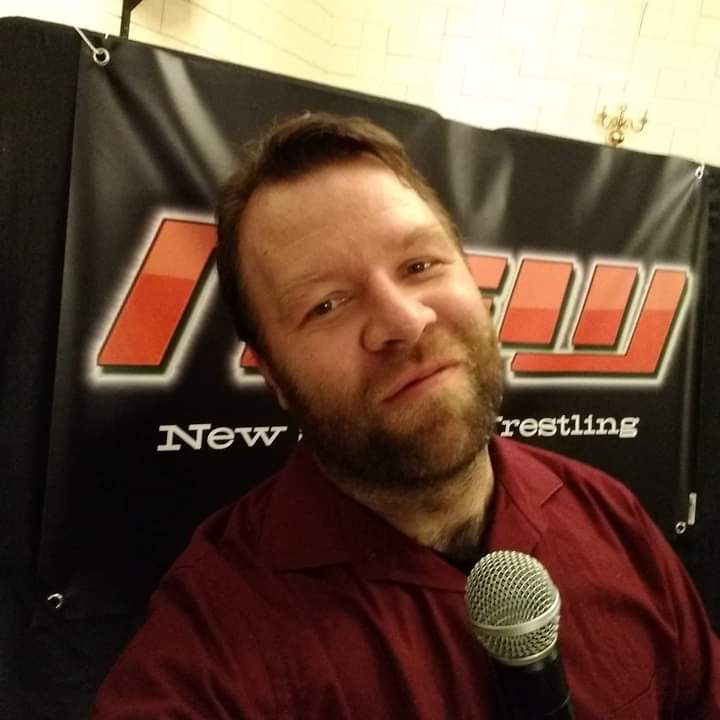 Chase attributes
becoming a diehard wrestling fan to the moment Jake "The Snake" Roberts coaxes "Macho Man" Randy Savage into the ring in 1991. As Roberts releases a cobra, the riled-up snake sinks its fangs into the left arm of Savage and blood begins to seep from his wounds.
Although the snake has no venom, it catches the attention of millions watching and temporarily takes Savage out of the WWF. At school the following Monday, it was the talk of the playground.
Wrestling was not something Chase considered after studying journalism at Mohawk College in 2007. Creatively, the program brought out the best in Chase as he recognizes the impression college has made in his script writing for Pro Wrestling Ontario, but it also helped him grow as a person.
Chase did well in school, hoping to write for a magazine or newspaper, but problems with social anxiety forced him to change careers.
Chase says his eureka moment happened at a show called Alpha-1 wrestling in 2011. It wasn't until the main event that he recognized the passion and thrill that independent wrestlers offered him.
Sporting raggedy blue jeans and a dirty tank top, the late Brodie Lee kept his beard large and burly, and had a long curly head of hair that touched his shoulders. Tall and intimidating, he looked like someone who could kill you.
Out of the opposite corner came reigning champion Justin Sane. Intensely muscular and energetic, Sane is a natural performer in the ring, garnering the support of the audience.
"What the hell am I doing with my life?" Chase thought to himself. "Wrestling is what I'm passionate about. I've been passionate about it since I was four years old and I should be a part of this."
Chase became involved in the independent scene, helping set up shows at Steel City Pro Wrestling in exchange for a ticket to the event. Four years later he tried wrestling commentary for the first time at the Weekly Wrestling Podcast on YouTube and has been announcing shows ever since.
Attending wrestling school
Tucked away in the east end of Hamilton, alongside the Queen Elizabeth Way, is an industrial building known for the past five years as "the academy." Chase wanders into Hamilton Pro Wrestling in 2017, excited and nervous for what is about to come. He is preparing for his first match with independent promoter Deathproof Fight Club. Chase is playing the evil head of the Athletic Commission in a comedy-style match against his adversary "Warhed."
The large factory building is old yet charming; lacking insulation it often reeks of sweaty, hardworking trainees. In the summer, the garage door next to the small entrance is left open and accompanied by four cooling fans to create some circulation. During the winter, the ring is frigid until veteran wrestling coach David Savelli starts some drills. Everyone refers to Savelli by his wrestling nickname, "Rip Impact", the name he has used in the ring for 18 years. "It's like watching a Green Bay Packers game," says Chase. "You can almost see the steam rising from their heads."
Chase revels in a nervous adrenalin rush, stepping into the ring alongside other trainees, eager to begin learning. "The first bump I took in that ring, I felt it ripple all throughout my body. That one didn't hurt as much, but I felt it. Then I took a second one and it hurt a little more."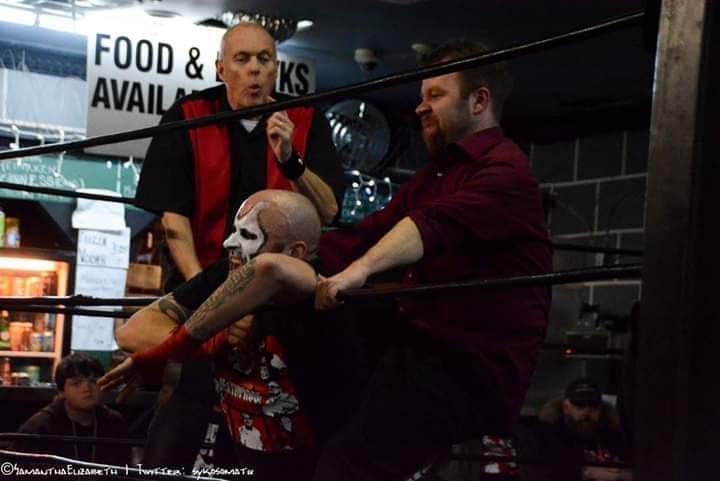 Six months of training three times a week, on top of extra private sessions with Savelli are what got Chase the "green light." He was ready for his match.
"Bill is a lifelong wrestling fan. He's been watching it since he was a kid," says Savelli. "I feel like those people who are genuinely passionate about it and have watched wrestling a long time seem to pick it up faster and seem to excel."
A love for the sport
When it started in 2016, Pro Wrestling Ontario already had nearly a year and a half of planning under its belt. Talent needed booking, scripts needed writing and money needed to be invested. With all of this stress, the three co-owners were bound to have disagreements.
Prior to COVID-19 restrictions, Pro Wrestling Ontario had live shows in venues such as the Lions Club and the Austrian Club in Burlington, Ont., where it is headquartered, attracting over 200 fans from all over southern Ontario.
Co-owner Travis Howie leads the production team for both video and lighting, Andy Martin provides over 15 years of pro wrestling experience and Chase is dedicated to creating storylines that align with his vision. During the planning process the trio had little disagreement, but after it launched those cracks revealed themselves, Chase says.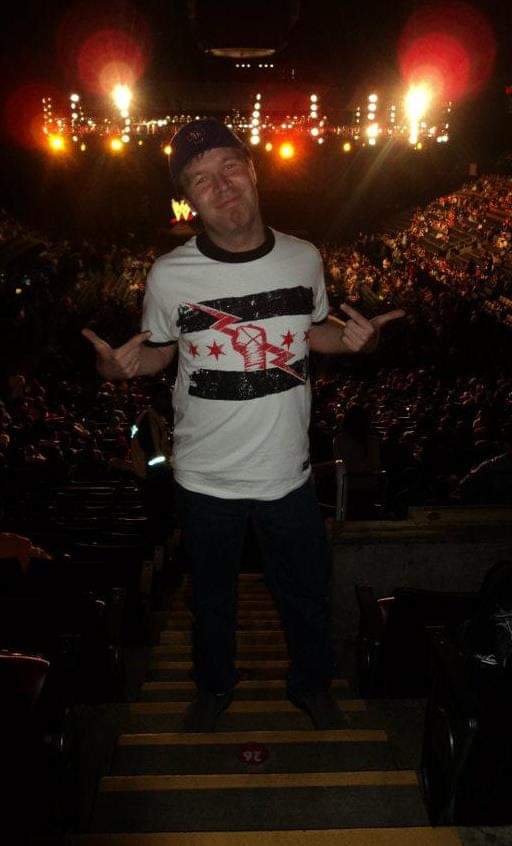 "There've been disputes and there've even been arguments, but you don't run a business and not have disputes," he says, chuckling.
Pro Wrestling Ontario features matches between wrestlers from an impressive roster of over 40 different talents. Hoping to let fans regain a collective love for wrestling, shows will also be held at a new location in the Mainway Sports Centre in Burlington once restrictions are lifted.
Its matches are filmed in a small space with cinder block walls and an industrial size garage door. The ring nearly fills the space and as the music blares a cascade of colour changing lights welcome four different wrestlers. The most recent episode of the "Foundation" series premiered March 13 via YouTube, where more episodes will be posted in the coming months. Steve Brown, Taylor Kay-Deen, Evan Greenaway and S.O.S. are just a few of the promotion's talents in the four-way match.
When he recognizes his opportunity, Brown leaps toward the youngsters, clotheslining them and giving himself enough time to retrieve a wooden door from outside the ring. Kay-Deen is picked up and slammed into the door, crunching it beneath his back splitting the wood in two. Kay-Deen is escorted from the match by a referee.
Chase knows professional wrestling is not everyone's cup of tea, but he believes that if enough people gave it a chance they might be surprised at what they find.
"People are always looking for something different these days and wrestling is a whole other avenue of entertainment that they are not used to," Chase says. "To me, independent wrestling provides that and it can give people something new to care about for years to come."
Chase looks forward to inspiring wrestling fans in the same way that the young Billy was back in 1991: by creating stories that keep people engaged and make lifelong memories, whether they watch on YouTube or from ringside.